Broome's Battle with Breast Cancer
Sandra Broome of Fall River, MA, has had over 50 surgeries, many of them related to cancer treatment.
She was diagnosed with breast cancer in 2009 and underwent a double mastectomy at the beginning of her treatment. Other treatments for breast cancer include chemotherapy and radiation.
Broome keeps a strong, empowered attitude through cancer; focusing on the positives during a health battle is a helpful way to go through it.
50 surgeries in a decade. 45-year-old Sandra Broome is a cancer fighter who is completely redefining the word unstoppable. The SurvivorNet community runs into someone like Sandra from time to timed she makes us want to keep fighting.
"Strong people do cry too," she says. But, "If I have to have 100 surgeries, that's where I'm at. Cancer and tumors will not defeat this lady."
Read More
Related: When You're Getting a Mammogram, Ask About Dense Breasts
Broome's hometown paper, The Herald News, reports how the Fall River, Massachusetts resident has an indomitable spirit in the face of hardship. Broome was diagnosed with breast cancer in 2009 and was all set to have a double mastectomy the following year.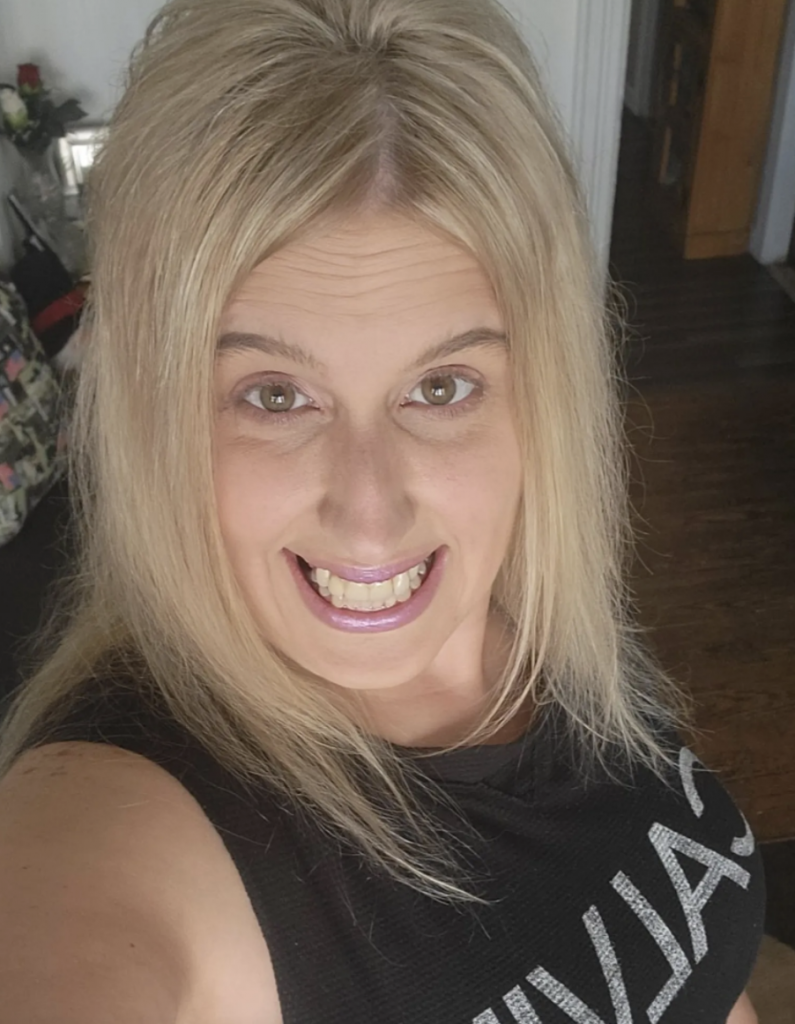 However, during the summer, Broome says her father – who had died of cancer – came to her in a dream and told her to get the surgery sooner rather than later. She took his message to heart and convinced her doctors to let her have the mastectomy in three weeks.
What is a Mastectomy?
A mastectomy, like the one Broome had, is a common treatment for breast cancer. Other treatment paths can include chemotherapy and radiation. Broome says that after her mastectomy, the doctors called her to deliver some news about the progression of her cancer.
Related: Finally! A Comfortable Bra for Women After Breast Cancer Surgery
"They called me 14 days later, they told me to sit down," she says. Her surgery showed that she had three kinds of cancer in her breasts. And one kind of cancer she had had the potential to metastasize and spread to other areas of her body.
In an earlier interview, Dr. Ann Partridge, an oncologist at the Dana-Farber Cancer Institute explains the path to surgery. She says, "So when I talk to a woman who comes to me and she has breast cancer, I evaluate what the standard options for treatment for her are, which typically include cutting out the cancer– which is either a lumpectomy if you can get it all with just a little scooping around of the area that's abnormal or a mastectomy for some women meaning taking the full breast because sometimes these lesions can be very extensive in the breast."
Cancer Treatment Does Not Always Go As Planned
As many survivors know, complications happen and too often a treatment course can lead to other issues. To date, Broome has had 53 surgeries, and she has more scheduled for later this year. Tumors have appeared in other parts of her body, she's had complications from radiation which required surgery, and due to product recalls, she's had her breast implants replaced several times. In spite of all this, she remains a fighter and an optimist.
When Should You Consider a Mastectomy?
Staying Positive Through Cancer
Sandra Broome is a great example of someone who sees the good when the chips are down. She tells The Herald News, "I do a dance, I joke around [when I go into a procedure]."
Related: Stay Positive, It Matters
It's not there right approach for everyone, but maintaining this sense of play, fun, and optimism can be really helpful when dealing with cancer. Experts tell us that they have seen, in some cases, improvements in prognosis when someone has an attitude of positivity and gratitude when battling cancer.
And Broome isn't only keeping herself happy – she's elevating others, too. She helps raise money for cancer treatment and research by doing different cancer-fundraising walks and fundraisers. She's currently involved in Jimmy Fund Walk, which benefits the Dana-Farber Cancer Institute.
The breast cancer fighter emphasizes the importance of staying positive amid cancer, and amid helping others battling the disease, too. She says, "Laughter heals. So many people get stressed, and I get it. But stress doesn't help the body."
Mental Health: Maintaining a Positive Headspace 
Learn more about SurvivorNet's rigorous medical review process.