When Shopping For Post-Mastectomy Swimwear, Look For:
Interior pockets for easy prosthetic insertion
Flexible fits and seams that hide prosthetic lines
Higher necklines and armholes to cover scars and protect from sun exposure
Adjustable straps for a good fit
For breast cancer survivors who have undergone a mastectomy, finding a swimsuit that flatters their new body can be challenging. Enter 
Kona Sol
, Target's collection of post-mastectomy swimwear, new this season. "I think it's great that Target is doing this — especially at their price point," says Ann Caruso, a fashion stylist and two-time breast cancer survivor. "I've always wanted to do a swimsuit line so survivors could feel comfortable."
RELATED: Breast Reconstruction: Regaining Your Sense of Self
Read More
"It's very difficult for women, post-mastectomy to find swimsuits designed to accommodate removable prosthetics — and they have a nice fashion sensibility," she told SurvivorNet. "A lot of companies are scared to limit themselves to cancer survivors, but these are suits anyone can wear."
Fashion stylist, Ann Caruso, was diagnosed with breast cancer at age 41: "When you feel good in the clothes that you're wearing it gives you confidence." 
Caruso — who dressed Elizabeth Hurley in pink for the Estee Lauder Company's Breast Cancer Awareness Campaign — points to the specific needs of women post-mastectomy: among them: higher armholes to hide surgical scars and higher necklines to protect the chest wall from sun exposure.
RELATED: "It's Not The Choice For Everyone, But It Was For Me": Nina Garcia of "Project Runway" On Preventative Mastectomy
"When I was going through radiation, I had to be very careful with my skin. A lot of suits came down below the armpit and on the chest wall, and you don't want your chest exposed to sunlight."
RELATED: Feeling Whole Again — The Increasing Popularity Of Nipple Tattoos After Breast Cancer Surgery
The Kona Sol line at Target features design details that accommodate breast prosthetics:
Pockets designed for easy prosthetic insertion and secure cup positioning
Non-prosthetic removable cups for modesty, shaping or to wear without the prosthesis
Stylish details and flexible fits that seamlessly hide lines created by the prosthesis
Higher necklines and armholes that provide irritant-free coverage in all the right places
Soft lining that provides comfort and protection
Adjustable straps that keep everything comfortably fastened—and correctly fitted
Renee Ridgeley, a breast cancer survivor a member of Dr. Susan Love Foundation for Beast Cancer Research team, modeled a suit from the Target line on the Foundation's Instagram (above). "While there is still work to be done for the suits when choosing to wear flat," the Foundation noted, "we applaud the effort from Target and hope they will continue to design with inclusivity in mind."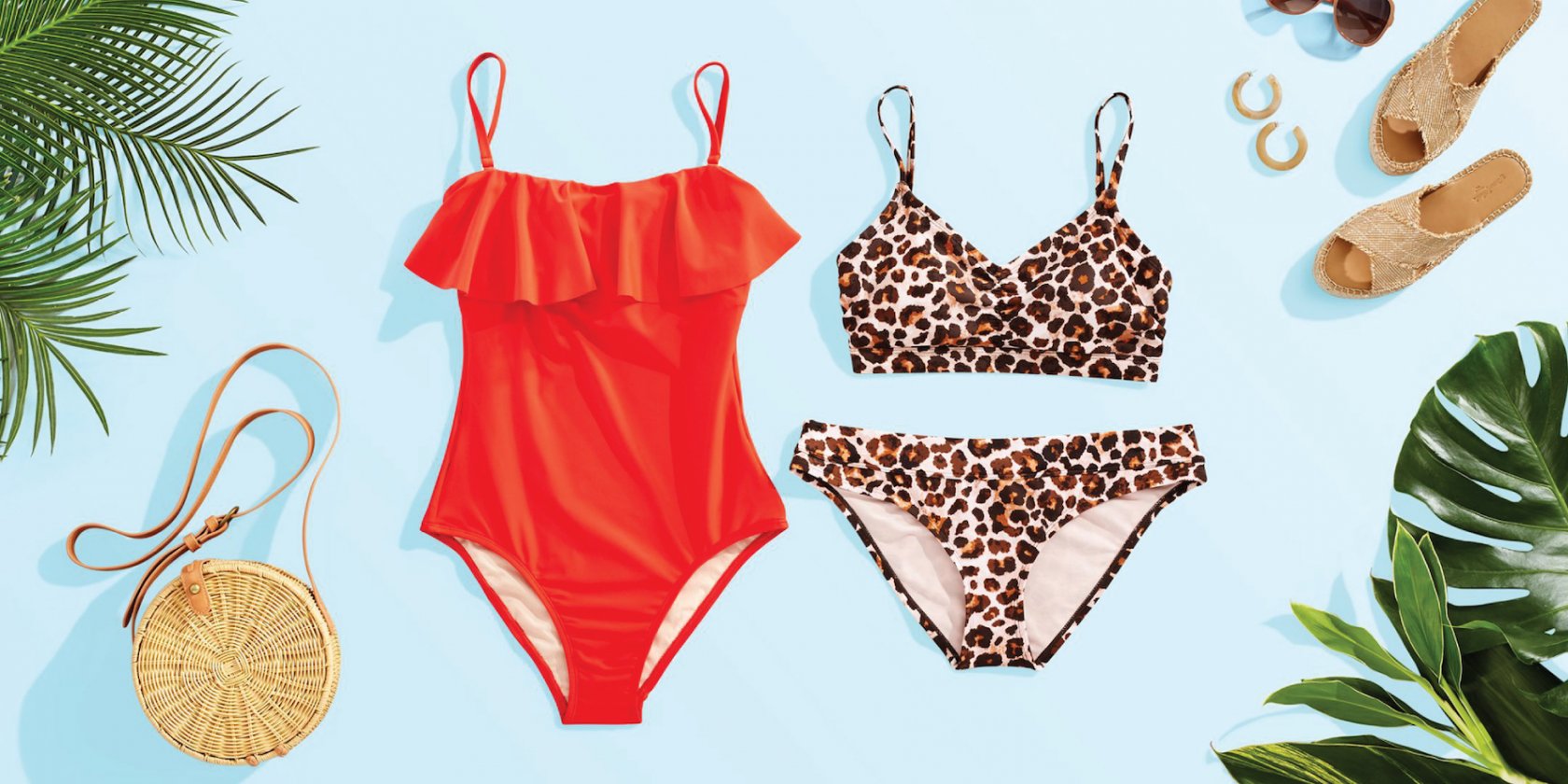 Caruso says, for longtime survivors, trying on suits in store dressing rooms may be fine. But for those entering their first summer-seasons post-mastectomy, she recommends ordering online. "It's difficult to get used to a  new body and find bathing suits that work for you – I prefer to bring them home," she explains.
Lingerie designer Dana Donofree, was shocked by how differently her clothes fit her after she took on breast cancer. 
Bathing suits aren't the only challenge for breast cancer survivors, as designer Dana Donofree discovered when she was diagnosed with breast cancer the day before her 28th birthday. "I couldn't even wear clothes that I wore before cancer," Dana says.
RELATED: Gorgeous Lingerie for Breast Cancer Survivors– The AnaOno NY Fashion Week Show– A Runway Free of Shame
Donofree found herself relying on sports bras when she couldn't find a flattering bra that fit. That's why she created AnaOno, a lingerie company that has products made specifically for women with breast cancer. Her line includes bras for women who have chosen to have reconstruction — as well as those who have chosen to remain flat.
"All I wanted to do was feel feminine and feel sexy … cancer kept taking things away from me, I wasn't going to let cancer take this from me," Dana says.
Learn more about SurvivorNet's rigorous medical review process.
---