Before the lights went up on the recent AnaOno x #CancerLand runway at New York Fashion Week, the women readying to model the collection of lingerie showed a sisterly camaraderie unusual in the businesslike world of high fashion. Sitting in hair and makeup chairs chatting and laughing, some showed off post-mastectomy chests, others painted scars gold.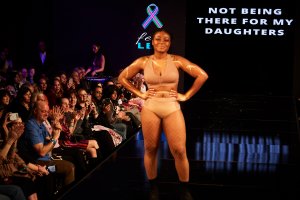 All of the models, in some way, had been touched by breast cancer.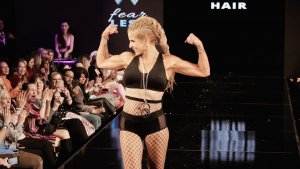 Read More
"I was diagnosed with DCIS or stage 0 breast cancer in February of 2016," Alyssa, a model, tells SurvivorNet. "At that time I decided to do a bilateral mastectomy, later with reconstruction. Recently I had an implant exchange as well. This show is so incredibly important to keep the conversation going. One of my closest friends, who actually nominated me to walk, is stage 4 metastatic."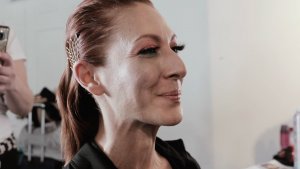 "We had 32 patient models, all previvors, survivors, thriver, and metavivors here to join together as a community, to make a difference together, and find further treatments for research for stage 4 metastatic breast cancer," cancer survivor Dana Donofree, founder of AnaOno, tells SurvivorNet of the "fearLESS" show.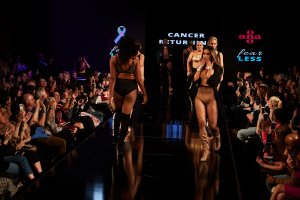 Now in its fourth year, the fashion show is designed to raise awareness and funds for  metastatic breast cancer, with all proceeds from ticket sales going directly METAvivor, a volunteer-led, non-profit organization that funds research to help improve the longevity and quality of life for those with stage 4 metastatic breast cancer.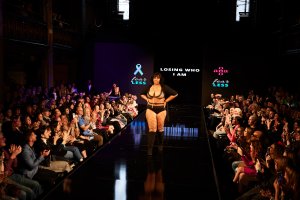 "I was diagnosed with stage 2B breast cancer and [a year] later I was diagnosed with metastatic breast cancer," Lindsey, a model, tells SurvivorNet. "I've had progressions several times. I'm currently having progression and switching up my routine for chemo, but hopefully this one is going to work and, if not, we can jump to another medication."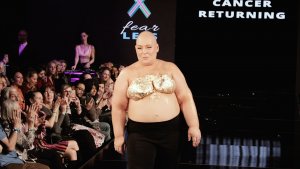 New to this year's show, says Donofree, were the addition of previvors and women with early-stage cancer. (Last year, the show's models were all stage 4 survivors.) A previvor is someone who has survived a predisposition to cancer, such as a hereditary mutation, a family history, or another factor, but hasn't had the disease itself.
"We are looking to bridge the gap between early stagers and late stagers," reads the AnaOno website. "We know we can only truly accomplish our goals if we work together, while a divided community comes at a great cost."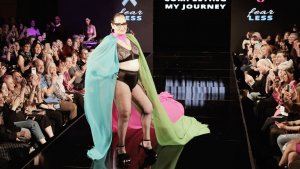 Lindsey reaffirms that sentiment: "Previvors, early-stagers, and metastatic, we are one community. We are all with a common cause of fighting breast cancer. We need to grab hands, hold on tight, and push money for research, because we all want to be here. We all want to see another day with our families and that's what I want."
AnaOno
AnaOno was born after Donofree was diagnosed with ductal carcinoma, a type of breast cancer beginning in the milk ducts. She was 27 and one of the approximately 60,000 cases diagnosed in the U.S. each year, according to BreastCancer.org.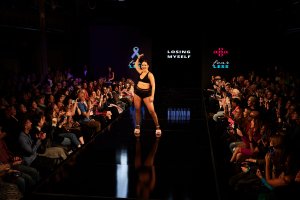 She began designing lingerie out of her desire to feel pretty during her recovery period. It developed into an a collection available for anyone who has breast reconstruction, breast surgery, mastectomy or conditions causing pain and want to be comfortable and beautiful. The name is Dana along with the first part of her last name, Dono, but minus the "DD"— a nod to breast removals.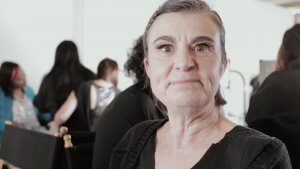 "It's extremely important to have this lingerie," Sofia, a model with stage 2 triple negative breast cancer survivor who underwent a double mastectomy and chemotherapy, tells SurvivorNet.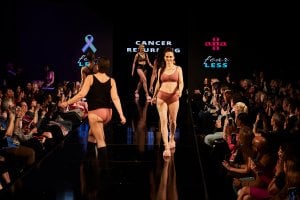 "Our body changes drastically and you go to a normal lingerie store and things do not fit us the way that these clothes here fit us," she says. "It's important. We might not have breasts or we might have foobs, fake boobs, but you still want to feel sexy. We are still women and we want to feel like we are beautiful people."
Understanding Metastatic Breast Cancer
Also referred to as stage 4 breast cancer, metastatic means that the cancer has spread outside the breasts and into other parts of the body. An estimated 154,000 women in the U.S. have been diagnosed with metastatic breast cancer, according to Susan G. Komen.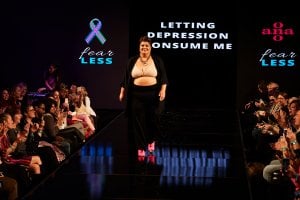 Even with so many women diagnosed, METAvivor reports that only 2% to 5% of research funds are put towards understanding metastasis.
In total, 6% to 10% of breast cancer diagnoses are originally diagnosed as metastatic and 30% of people with an earlier stage of breast cancer will develop metastatic breast cancer.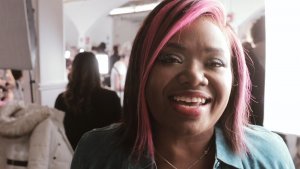 This devastating statistic was clear to anyone attending the fashion show since its conception.
"Every year we lose some of the girls who were here the year prior so, that's a little hard, but it's just amazing to still be standing after all these years," Shay Sharpe, founder of Pink Wish, an organization that grants wishes to women aged 18 to 40 facing a stage 4 terminal diagnosis across the U.S., and a two-time breast cancer survivor, tells SurvivorNet.
When to Consider a Mastectomy
Dr. Ann Partridge discusses mastectomies
There's an important reason why so many women are making the difficult choice to become previvors.
"Young women are more likely to be diagnosed with breast cancer that is more aggressive," Dr. Ann Partridge at Dana-Farber Cancer Institute, told SurvivorNet in a previous conversation.
"The ones that are more aggressive and tend to be what we call a greater stage," she said. "That is, they're more likely to have bigger tumors and more likely to have lymph node involvement at diagnosis than older women. And part of that is because young women aren't typically being screened." Instead, by taking action, these women have decided to give themselves what they feel is the best chance of life without cancer.
Learn more about SurvivorNet's rigorous medical review process.
---