Living Proud With Multiple Sclerosis
Dawn Moore, wife of Maryland Gov. Wes Moore, shared that she is living with multiple sclerosis, a neurological disease.
Multiple sclerosis is a potentially debilitating disease of the brain and spinal cord. The disease causes the immune system to attack cells that form the protective sheath that covers nerve fibers in the spinal cord.
An unexpected diagnosis like cancer or MS can be shocking, but SurvivorNet doctors recommend not blaming yourself and instead learning more about the disease and asking your doctor questions.
There is no cure for MS, but MS warriors battling the disease do have methods to manage their symptoms.
Moore managed her MS symptoms with medication and holistic treatment throughout her journey. Her MS is now in remission.
For the first time, Maryland first lady Dawn Moore, wife of Gov. Wes Moore, is publicly sharing what it's been like for her living with
multiple sclerosis,
decades after she was diagnosed with the neurological disease. She hopes that by sharing her MS journey, others battling the disease can be encouraged to keep fighting for the life they want.
"I lived a little bit quiet about my illness because I could, because I had that privilege. But then I realized that really wasn't the best way for me to live," Moore, now 47, said to WUSA news.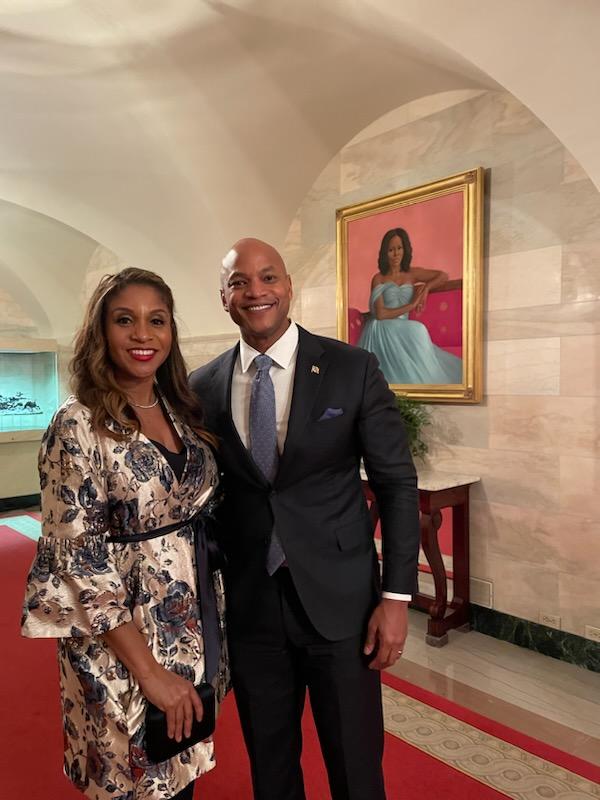 Read More
Dawn Moore
assumed the role as Maryland's first lady in January after her husband, Wes Moore, was sworn into office and became the first Black governor for the state. She knows the challenges her incurable disease can have on MS warriors and their families, So with her new platform, she wants to be a source of hope for others.
Dawn Moore's MS Journey
"I was diagnosed with MS in my late twenties. And, you know, to get a diagnosis like that was quite devastating because it is one of those illnesses where you don't know what the future may hold," Moore
told
WTTG news. Moore has lived with MS for more than 20 years. Prior to her diagnosis, she said she experienced double vision, lost her sense of taste and her gait was off-balance. She recalled the shock after her diagnosis, an emotional feeling many MS and cancer warriors experience as they cope with life-altering news.
"I remember breaking down in tears because I just thought, that's it for me. But when I found this doctor and she gave me the confidence to understand that you're going to be okay," Moore said.
An unexpected diagnosis like cancer or other disease can be shocking and intimidating, along with a slew of other emotions. SurvivorNet doctors recommend not blaming yourself for the disease. One helpful suggestion for warriors beginning their health journeys is to learn more about the disease. Also, asking your doctor additional questions and even seeking a second opinion can help ease the initial shock and anxiety associated with a new diagnosis.
WATCH: Coping with your emotions after a diagnosis.
"I think it's really important for them to be able to hear it multiple times, take notes," Dr. Heather Yeo, colorectal surgeon at Weill Cornell Medicine said.
Dr. Yeo also suggests turning towards family and friends or find a support group to help you begin your cancer journey.
"I am so proud of my wife for her courage to speak out about living with multiple sclerosis," Gov. Moore said in a statement.
"I have been by my wife's side since the beginning of this journey and I continue to support her as she uses her platform as Maryland's First Lady to advocate for all Marylanders living with a disability," Gov. Moore continued.
Dawn Moore going public with multiple sclerosis was inspired in part by March being "National Multiple Sclerosis Awareness Month."
Understanding Multiple Sclerosis
Multiple sclerosis is a potentially disabling disease of the brain and spinal cord. The disease causes the immune system to attack cells that form the protective sheath that covers nerve fibers in the spinal cord. The disruption leads to communication problems between the brain and the rest of the body.
Once the protective barrier is damaged, the spinal cord struggles to send messages to arms, legs, and other parts of the body to function normally.
Approximately 400,000 people are currently living with multiple sclerosis in the United States.
There are different types of multiple sclerosis which include:
Clinically isolated syndrome (CIS): This is when an individual experiences a single neurological episode lasting 24 hours or less. CIS is what MS is diagnosed as until there is a second episode.
Relapsing-remitting MS (RRMS): The most common MS among the million people battling the disease in the US, RRMS is marked by sudden flare-ups, new symptoms, or worsening of symptoms and cognitive function. The condition will then go into remission for some time before reemerging with no known warning signs.
Primary progressive MS (PPMS): These individuals have no flare-ups or remission, just a steady decline with progressively worse symptoms and an increasing loss of cognitive ad body functions.
Secondary progressive MS (SPMS): This is an almost transitional form of MS that progresses from RRMS to PPMS.
According to Mayo Clinic, multiple sclerosis symptoms include:
Numbness or weakness in one or more limbs that typically occurs on one side of your body at a time
Tingling
Electric-shock sensations that occur with certain neck movements, especially bending the neck forward (Lhermitte sign)
Lack of coordination
Unsteady gait or inability to walk
Partial or complete loss of vision, usually in one eye at a time, often with pain during eye movement
Prolonged double vision
Blurry vision
Vertigo
Problems with sexual, bowel and bladder function
Fatigue
Slurred speech
Cognitive problems
Mood disturbances
It's important to know that experiencing these symptoms does not automatically mean you have MS. If you notice changes to your body or mood, or are concerned about any symptoms you have, you should discuss them with your doctor promptly.
Treating Multiple Sclerosis
There is no cure for MS, but MS warriors battling the disease do have methods to manage their symptoms.
Common tools MS patients use to improve quality of life include wheelchairs, canes, leg braces and some medical treatments called disease-modifying therapies (DMTs).
A study in American Family Physician found DMTs "has been shown to slow disease progression and disability; options include injectable agents, infusions, and oral medications targeting different sites in the inflammatory pathway."
While chemotherapy is widely known as a cancer treatment, it is also effective at slowing down or stopping disease activity in MS. Fellow MS warrior and actress Selma Blair shared on her Instagram, she underwent chemotherapy to help her MS symptoms.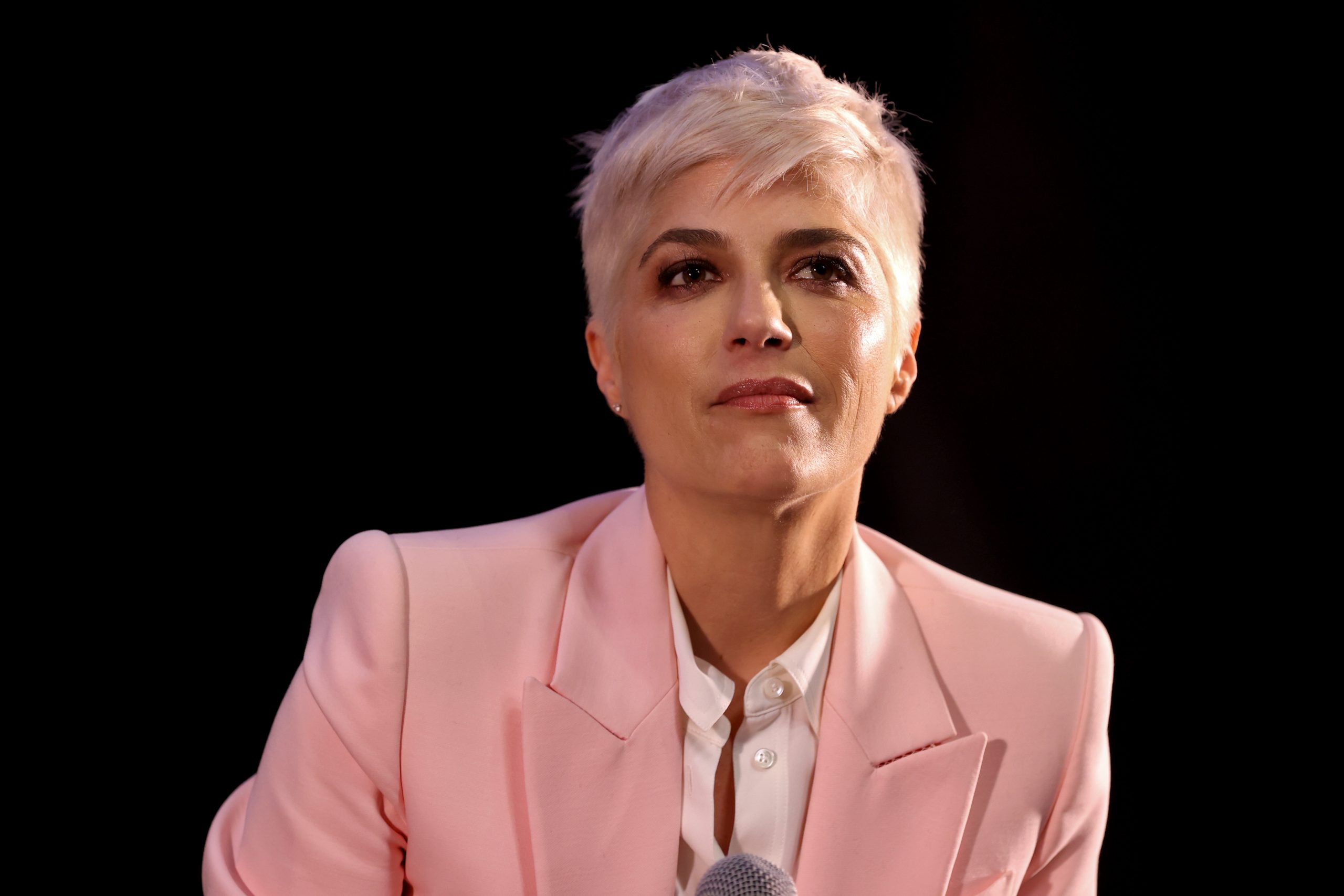 Moore said she took medication to help manage her symptoms but stopped once she started having children. She said she has been off the medication for about 10 years now.
"I did take a very holistic approach to my treatment. I did the medication, but I was, you know, very, very involved with making sure that physically – physical fitness was a huge part of it. I practice yoga, mediation, and I decided that was how I wanted to live with my illness. I want to survive my illness," she told WJZ.
"I am fortunate that my multiple sclerosis is in remission, and I do not take any medication. Through my journey, I learned that everyone has a different course when living with disease. I believe it's important that we all share our survival stories to help change the narrative about living with multiple sclerosis and other autoimmune disease," Moore said.
Learn more about SurvivorNet's rigorous medical review process.
---