It was a split-second feeling — a twinge felt during a tumbling pass, a dance move "Mean Girls" on Broadway star Stephanie Bissonnette describes as a "cartwheel with no hands" — that caused her to see a doctor a little more than a year ago.
Bissonnette, a lifelong dancer who currently plays high school student Dawn Schweitzer in the musical, was diagnosed shortly after with a rare cancer called medulloblastoma, a type of brain tumor that can occur at any age, but most often occurs in young children.
Read More
The twinge "literally passed in two seconds — it was very brief, and I was able to finish the show that day," Bissonnette tells SurvivorNet in a wide-ranging interview about her treatment and getting back to doing what she loves. "Then I called out of the show that night because I was like, 'Oh, I think I might be getting sick or coming down with something.'"
She went to the doctor, who had her get an MRI. Four days later, she was in surgery.
RELATED: 'Listen to Your Bodies': Real Housewives Star Camille Grammar — a Two-Time Cancer Survivor — Shares an Important Message
Bissonnette says having a job that's so physical played a role in how quickly she picked up on something being wrong.
"I don't think we would have found [the tumor] if I worked a normal 9 to 5 job," she says. "Because I move so much and I do crazy things for a living — I've been doing it since I was 5 — just [that] little moment in the show [made me go], 'Why am I having trouble today? There's got to be something else going on.'"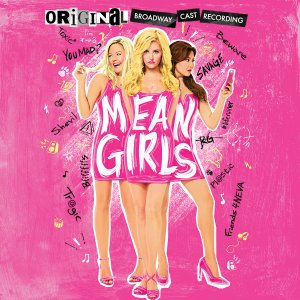 The Unexpected Diagnosis
When Bissonnette's MRI results showed a brain tumor symptomatic of medulloblastoma, she says, "there was no reason to think that a 28-year-old woman would have [this type of cancer]. They said it seems to be a benign thing, but that they … can't do pathology until they take it out."
Bissonnette had the tumor removed on Feb. 4, 2019. Nine days later, she was told it was cancerous. The treatment plan: six weeks of radiation, which meant traveling from New York City to a radiation center in New Jersey five days a week. Treatment took her out of the show for nine months.
Getting Through the Initial Depression
Bissonnette admits that she went through a challenging time after her diagnosis, thinking she may never dance again.
"The news can be so shocking," she says. "It feels like you float up out of your body and you're like, 'Why me?'"
She says the time in between her surgery and the beginning of radiation — when she had to recover for a few weeks before beginning that second phase of treatment — was the hardest.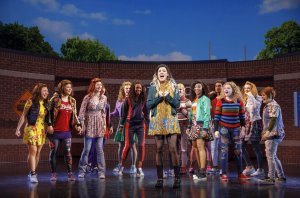 "It almost felt worse because I just wanted to start so I could be done," she says. "So, I just kind of sat in my room for a month, upset. It wasn't a pretty time. I was definitely crying a lot. I felt nervous. I thought my career was over. … I started thinking about things like, what would I do if I can't do this for a living anymore?"
Bissonnette says her fear began to subside when she was able to be active again — even though she had to start small.
RELATED: Staying Active After a Cancer Diagnosis
"The first time I could go to the gym — I could jog for 10 minutes and do a couple of push-ups — and I was like, OK. Some things still work. I'm still dizzy, but I haven't lost a lot of my strength."
Back on Broadway
She returned to Broadway on Oct. 3 (no "Mean Girls" pun intended). And the cast of "Mean Girls," she says, did an amazing job at welcoming her back home.
"I've very grateful for all of them," Bissonnette says. "They've been very supportive and aware [that February is a big month]. Last year, my whole life was falling apart. So, I'm a little more quiet and internal this month at work. … They know it's hard. They check in and make sure that I'm OK, but they also give me space to feel through it."
On Feb. 4, the one year anniversary of the dancer's surgery, her "Mean Girls" cast mates even had a champagne toast for her in the dressing room.
Bissonnette says she appreciates every day that she's able to get up and perform. "I'm so grateful that my body can do it," she says.
Her advice for people dealing with a new diagnosis or cancer treatment is to think about it as a challenge with an end date.
"Treatments are hard and you're going to have bad days," she says. "You're going to feel sick and you're going to feel nauseous. But you have to know that there is a light at the end and it is coming. It's going to be over. It's just a period of time. It's a terrible, tough period of time, but people come out on the other side."
Learn more about SurvivorNet's rigorous medical review process.