Turning to Music during a Cancer Journey
Ava Paige is a singer-songwriter with a budding country music career, and she's also a cancer survivor.
She says music helped her get through acute lymphoblastic leukemia treatment after her diagnosis at just 14 years old.
One of our experts says listening to music activates more brain regions simultaneously than any other human activity.
Some cancer centers offer music therapy as a way to comfort, support and distract patients.
One cancer survivor told us that music has been "transformational" for him saying it "doesn't necessarily solve anything, but it does let us dance on our problems for at least an hour or two."
Ava Paige is an 18-year-old singer-songwriter with big dreams. Cancer may be a part of her life's song, but it certainly won't keep her from making the beautiful music she loves.
"Music has an incredible ability to connect and heal, and it certainly helped me," she told SurvivorNet of her journey.
Read More
Paige has done quite a lot
at just 18 years old. After writing songs since she was little and taking guitar lessons for nearly a decade, the Nashville, Tennessee, native has honed in on her craft enough to become a full-time musician. She's released a whole host of country songs and even worked with some of the industry's hitmakers. With a soul-baring tone and heart-wrenching lyrics, she knows how to entrance an audience.
View this post on Instagram
"This track is as mesmerizing as a country song could and should be," a reviewer from The Nash News writes of her latest single, "Gentleman Jack." "Paige elongates every lyric and verse so that the emotion can truly connect to listeners.
"Her voice adds to the song since no soft voice could deliver a song such as this one. This song is as fine a country song as any other one could be."
Most recently, she even performed alongside the likes of "Outer Banks" actor and musician Charles Esten, 57, and country singer Mae Estes, 28, at Nashville's iconic Bluebird Cafe.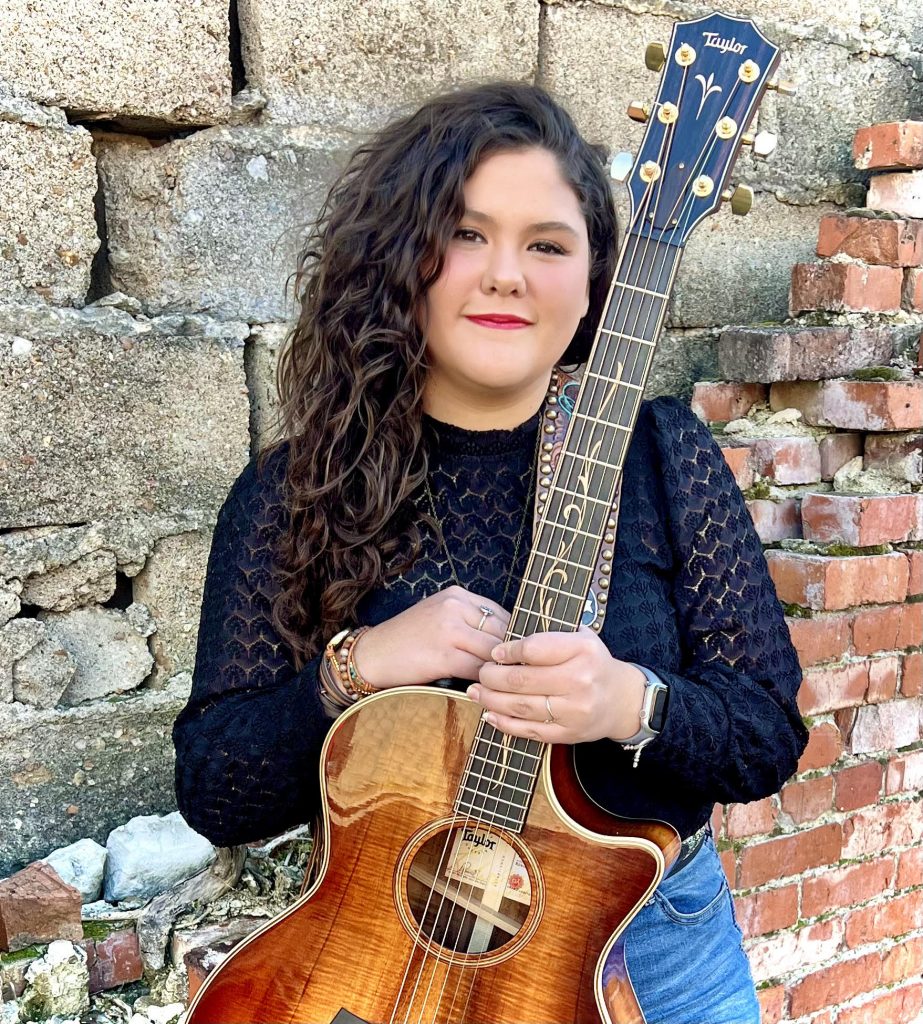 Things have been going great for Paige after overcoming perhaps one of the toughest of obstacles. Namely, a cancer diagnosis that arrived on July 1st, 2019, just before she turned 15.
"I would be lying if I said it wasn't an absolute shock," Paige told SurvivorNet of her diagnosis. "A lot of blood cancer diagnoses are sudden and mine was no exception.
"I was doing a small tour in Texas when I felt something was wrong medically. My mom is a retired nurse so she could see I needed to go to the hospital. As soon as we got home, we went to my pediatrician who sent us to Vanderbilt Children's Hospital."
The Impact of a Childhood Cancer Diagnosis on the Whole Family — Jayne Wexler Shares Her Story
That was when six doctors came into her hospital room to tell her she had acute lymphoblastic leukemia, or ALL.
ALL is a cancer of the blood and bone marrow, according to the Mayo Clinic. It's the most common type of cancer in children, and treatment usually has a good chance of curing it.
ALL can also occur in adults.
With little time to process the news, she promptly began chemotherapy.
"I went through 2.5 years of chemo and medications," Paige explained of her treatment. "It was a difficult journey for sure, and there were certainly days I just wanted to sleep the day away. But my incredible support team around me kept me positive, and I just took it one day at a time."
RELATED: All About Acute Lymphoblastic Leukemia: Answers to the Most Common Questions about the Disease
View this post on Instagram
Thankfully, her friends, family, faith and music were always there. Paige feels lucky to have two supportive 'families' – her blood relatives and her musical family.
"My co-writers would come to sing songs and tell stories to keep me company," she said of the support she received. "My day could start off rough, and mom would call one of my friends, and a couple of hours later I would be singing and laughing.
"Music has an incredible ability to connect and heal, and it certainly helped me. My support team around me is the reason I'm here today. Through it all I keep my faith in 3 things: My family, My Doctors, and My God"
Since finishing chemo in December 2021, Paige has been told she's cancer-free. Her grueling treatments are over, and she feels "stronger because of it." Though she's back to focusing on her music, she's also made time to pay it forward as a survivor.
"I hope to continue to create and share music," she said. "I've become an ambassador for a few charities and have started my own foundation called Pick'n and Kick'n Cancer. I want to continue to share my music and story with the world."
The Healing Power of Music
Creating and listening to music can be a powerful tool. Most people have felt the positive effects of a musical experience, but fewer people know there is actually science to back it up.
"Just listening to music activates more brain regions simultaneously than any other human activity," Dr. Alexander Pantelyat, a neurologist at Johns Hopkins, previously told SurvivorNet.
New Evidence About The Healing Power of Music: Speech Thomas and Changing Lives
Some cancer centers even promote the usage of music for healing with music therapy. According to the Cleveland Clinic Cancer Center, "music therapy provides a unique opportunity for self-expression, distraction, comfort, and support."
"Our board-certified music therapists combine music and therapeutic techniques to address the physical, emotional, or psychosocial needs encountered by patients and families who are undergoing treatment for cancer," the website reads.
"Music therapists assess patients' needs and goals and provide music therapy interventions, which may include listening to, reflecting on, or actively making music. Patients and families are encouraged to join in, if they are able and willing."
Joel Naftelberg can attest to the power of music. Similar to Ava Paige, he's felt immense support from his musical family during his liver and pancreatic cancer battles.
Cancer Survivor Joel Naftelberg Learned to Dance on His Problems
"The people that were my heroes in entertainment and rock and roll have been my friends and have been some of the most supportive people that I've had in my life," he told SurvivorNet.
Naftelberg describes his cancer as a "monster." It's "attacked every facet of [his] life," but that doesn't mean he's let it get the best of him. Music has been his saving grace.
"I have found music and rock and roll to be transformational," he said. "Doesn't necessarily solve anything, but it does let us dance on our problems for at least an hour or two.
"Nothing better on a Friday afternoon than to hang with your friends and listen to beautiful music."
Learn more about SurvivorNet's rigorous medical review process.