Melanoma Survivor Wins Big
UK resident Louise Tate beat melanoma and won the National Lottery, after getting three elephants – her lucky animal – in a row.
Tate was diagnosed with melanoma, a type of skin cancer; skin cancer is the most commonly diagnosed type of cancer.
Protect your skin by wearing sunscreen and avoiding the sun at peak hours.
After developing a fondness for elephants while in treatment for melanoma, Louise Tate's love of the animal paid off – to the tune of £100,000 (over $135,000).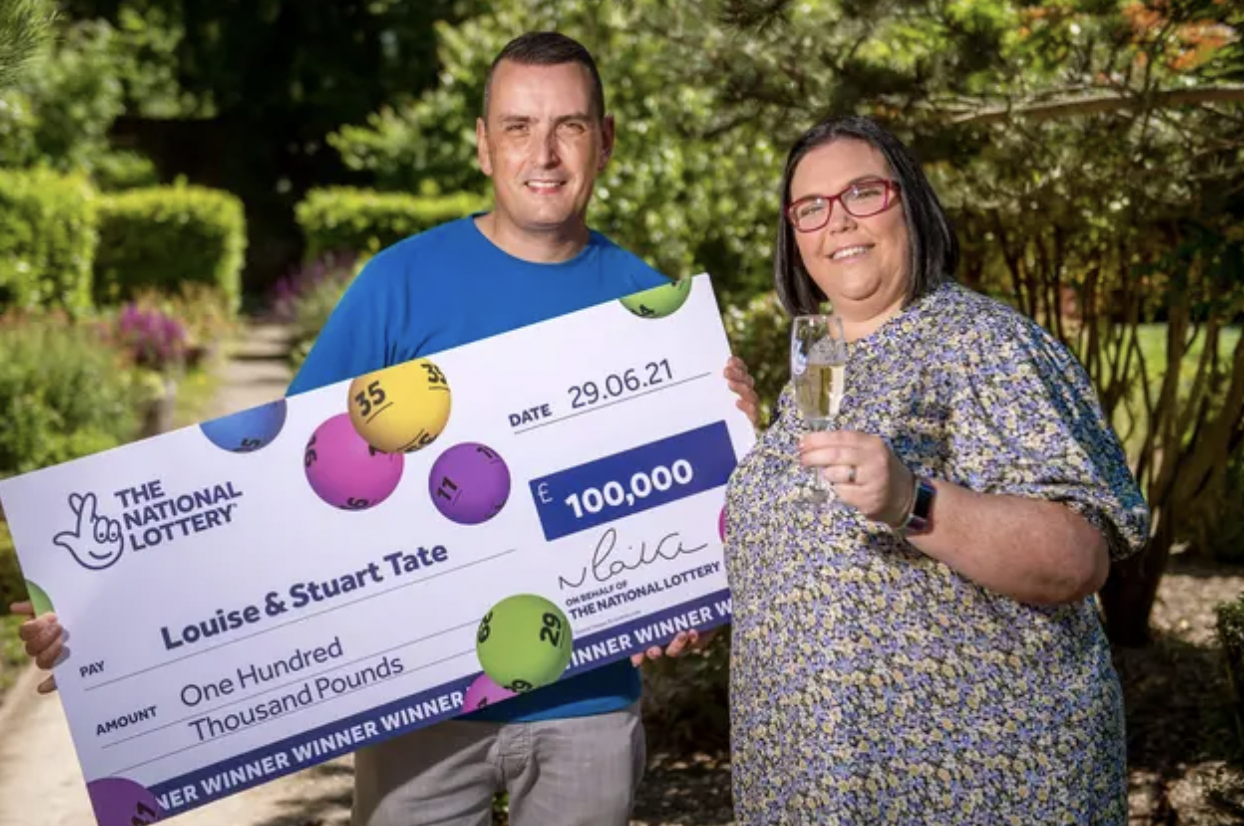 Read More
The 42-year-old from Sunderland, England, picked out a National Lottery scratchcard that featured
three lucky elephants
, winning her the top prize on a National Lottery Lions Share Doubler scratchcard.
The mother of two developed a love for elephants while going through cancer treatment because she was told they bring people good luck.  Tate plans to use her winnings to pay off her family's mortgage and take her husband, Stuart, and their two children on a vacation to Florida.
Tate's Melanoma Journey
Louise Tate's melanoma developed behind her eye during the COVID-19 lockdown. She had the cancer removed, and was then fitted with a false eye. Melanoma is the most deadly form of skin cancer, and it accounts for only 1% of all skin cancers. Skin cancer is the most commonly diagnosed type of cancer in the U.S.
Related: 'Modern Family' Star Jesse Tyler Ferguson Has Skin Cancer Removed: 'Don't Worry, I Got It Early'
Oncologist Dr. Anna Pavlick of the Perlmutter Cancer Center and NYU Langone Health explains the process for removing a stage one melanoma in an earlier interview. She says, "For patients who have stage 1 melanoma, the excision is done by the dermatologist. It's a local procedure. You don't need to be hospitalized for it."
"The first thing that we do always is to clean off the skin," says Dr. Pavlick. "Clean off the area with some betadine or a cleanser that will sterilize that area and get rid of the bacteria. We will then inject lidocaine or a local anesthetic that will numb up that area. The dermatologist will then take a scalpel, and cut an ellipse or a circle around that area, making sure that they get enough skin around it, as well as underneath that lesion, and then put in some sutures or some stitches."
Protecting Your Skin
To lower your skin cancer risk and protect your skin, there are a few easy steps you can take. Dermatologist Dr. Dendy Engelman tells us in an earlier interview that she advises five primary methods for skin protection. They include:
Avoid the sun during peak hours – This means from 10 a.m. to 2 p.m.
Cover your skin and eyes – A wide brim hat and sunglasses will protect your face, the top of your head, your ears, and the delicate skin around your eyes.
Wear an SPF of 30 or higher. Dr. Engelman recommends reapplying every few hours, or after excessive sweating or swimming.
Get an annual skin check – You can check your own skin for anything that looks out of the ordinary, but you should still get a yearly check to make sure you didn't miss anything. If you do happen to notice anything out of the ordinary in between checks, schedule an appointment to talk to your doctor about it ASAP.
Avoid tanning beds. "There's absolutely no benefit to going to a tanning bed," Dr. Engelman said.
Top 5 Ways to Protect Your Skin From Skin Cancer
Learn more about SurvivorNet's rigorous medical review process.