Diagnosed With Multiple Myeloma at 35
Lilia "Lilly" Law had just moved across the country—from Houston, Tex. to Gaithersburg, Md.—to be with the love of her life when she was diagnosed with multiple myeloma, a rare type of blood cancer. March is Multiple Myeloma Awareness Month.
When you have multiple myeloma, white blood cells called plasma cells (the cells that make antibodies to fight infections) in your bone marrow grow out of proportion to healthy cells. Those abnormal cells leave less room for the healthy blood cells your body needs to fight infections.
An outspoken advocate, Law has been publicly sharing her journey on Instagram to inspire others who may be facing similar challenges.
"Cancer, cancer?" That was Lilia "Lilly" Law's first thought when doctors told her that's what was likely causing her constant nausea and migraines.
She was young—just 35 at the time—ate a healthy vegetarian diet and had just moved across the country—from Houston, Tex. to Gaithersburg, Md.—to be with the love of her life. Life was good, and cancer was the last thing on her mind.
The Diagnosis: Multiple Myeloma
Read More
After consulting the internet, Law was convinced irritable bowel syndrome was causing her symptoms. A gastroenterologist said there was something more going on with her immune system, but Law wasn't too concerned. Then came the migraines and weakness in her body. One day, going down a flight of stairs, her legs gave out, and she slid down the last four steps. That was enough to scare her into getting more answers.
"I'd just moved to Maryland and didn't even see a doctor yet, so I booked the closest one to me I found online and took an Uber to go see him," she said.
The first things they tested were her prolactin and kidney levels. They were high, and over the next couple weeks kept climbing to dangerous levels. When she saw a nephrologist, they were so high, she was sent straight to the emergency room.
Related: FDA Approves Second CAR-T Cell Therapy for Multiple Myeloma Patients, Furthering Patient Access to This Revolutionary Treatment
She was admitted to hospital where they ran a slew  of tests and scans, including a kidney biopsy. Cancer cells were found in her kidney, which was in acute failure.
"It was still so surreal, that not only that I was in acute kidney failure, but this guy is telling me I have cancer too," she says. "I think it's a joke, and that something's up, but I'm just rolling with the punches."
The eventual diagnosis was anything but a joke: Multiple myeloma.
They explained to her that it's a type of blood cancer that typically attacks the bones, but in some cases, such as hers, it attacks the kidneys. It's an aggressive cancer, and they needed to act aggressively. Chemotherapy was scheduled for the next day and she was taken on a tour of the chemo center.
"I feel like I'm just floating on a cloud," Law says. "I'm seeing patients in chairs, connected to IVs and fluids, and I'm thinking of my daughter. She's starting high school. I want to see her go to prom. I want to see her graduate. Am I going to be able to do that?"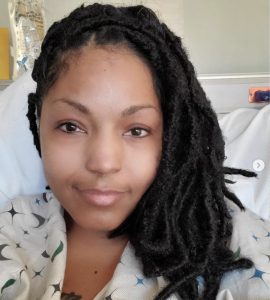 Related: Side Effects from Multiple Myeloma Treatment
The doctors told her the expected survival rate for someone with multiple myeloma is four to five years, but with so much advancement in medicine, there are people living 10, 15, even 18 years.
"I was thinking, 'Okay great, but I want to live longer than that," she said. " I'm definitely going to fight this. I want to see my daughter grow, and I want to live a fruitful life with my family."
The Mantra: 'Pushing Through'
Law says from the beginning, she has had an incredible support system of family and friends who have helped her fight. Her wife has been her biggest support and cheerleader.
"She's like,  'Okay we can do this. We're going to fight through it. You're strong. You have support.  You have so many people who are going to root for you to push through.' So, I did."
None of it was easy. After chemo, she underwent a stem cell transplant, during which she was isolated due to COVID restrictions. The therapy was difficult on her body, and she ended up in the intensive care unit twice. But she kept pushing through, and finally, she reached the milestone all cancer warriors yearn for: Remission.
A stem cell transplant may be a necessary step in your multiple myeloma journey
The Battle Continues
There was, however, still the issue of her kidney.  She needed a kidney transplant and was facing dialysis.
While that's never a simple process, it was more complicated for Law as she had watched her mother undergo dialysis for 13 years. Just a year earlier, Law had donated one of her own kidneys so her mother could receive one.
"It would hurt me to see her go through it all," Law said. "She was such a trooper, but I was tired of seeing her have to do it, so I decided to donate my kidney."
Little did she know, however,  that she would need a kidney transplant of her own not long after that.
Related: Treatment Options after Multiple Myeloma Relapse
So, she went on dialysis and was put on the kidney transplant list toward the end of 2021. In January, she went through orientation and learned that since she had already donated a kidney, she was placed at the top of the list. In the meantime, she continued to go about her life. She kept working; she bought a house.
Then February 15, she got the call—they had a kidney for her. All the evaluations and tests gave the green light, and the next morning they headed to Baltimore for the procedure.
"It was crazy, with everything moving so quickly, but… I was like, 'Let's do this!'"
Do it, they did, and Law was sent home a few days later with her new kidney.
She says there have been ups and downs in the process of healing after the procedure, and the numerous required medications and their side effects have been challenging. Still, she's stuck to her mantra of just pushing through.
Related: This 77-Year-Old Multiple Myeloma Survivor Serves as a Beacon of Hope for Others Fighting the 'Incurable' Disease
Just a few weeks after the transplant, Law's optimism is still impenetrable. Her daughter is finishing up high school, and she's thrilled she's going to get to see her go to prom and head off to college in the fall.
An outspoken advocate, Law has been publicly sharing her journey on Instagram to inspire others who may be facing similar challenges.
"You would be surprised at how strong you are," Law says. "And generally, the universe gives these types of trials and hurdles to people that are super strong. We are all super human beings. You just don't know – that's all you have to do is push through."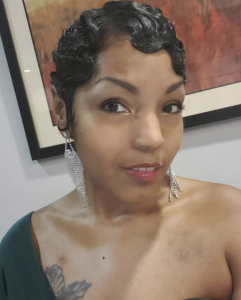 The Future: Multiple Myeloma
As for any fears for the future, Law says she knows multiple myeloma often comes back, and when it does, it's generally more aggressive. She doesn't worry about that though and puts her faith in the trials and research currently being conducted and in her own determination.
"This is going to be a marathon not a sprint," she says. "This is a type of cancer that's going to go up and down. But I'm going to continue to live my life, be healthy, and if it comes back, we'll deal with it. Now, I'm in remission, and I'm going to live in it!"
This 77-Year-Old Multiple Myeloma Survivor Serves as a Beacon of Hope for Others Fighting the 'Incurable' Disease
Learn more about SurvivorNet's rigorous medical review process.