Nat King Cole's Lung Cancer Battle
Singer and jazz pianist Nat King Cole passed of lung cancer at 45 in 1965.
Current treatment options for lung cancer can include surgery, chemotherapy, radiation therapy, targeted drug therapy and immunotherapy.
People who are smokers or formerly smoked may want to consider screening for this disease with a CT scan; early detection saves lives.
The iconic Nathaniel Adams Coles was known to most as "Nat King Cole." This legendary performer captivated audiences with songs such as "Unforgettable
," "
The Very Thought Of You,"
"
The Christmas Song," and more.
Related: 'Raindrops Keep Fallin' on My Head' Singer B.J. Thomas, 78, Diagnosed with Stage 4 Lung Cancer; New Advances in Treatment Can Offer Hope
Read More
Cole, a native of Montgomery, Alabama, passed away from lung cancer in 1965, at the too-young age of 45. His daughter, the inimitable Natalie Cole carried on their family's incredible musical legacy during her life (she passed in 2015); Natalie had hits like "This Will Be," "Our Love," and more.
Cole's Cancer Battle
Cole was diagnosed with lung cancer in 1964. He was a heavy smoker all his life, reports NPR. Cole went into the recording studio for the last time in June 1964. In February the following year, he passed away from the disease.
According to the Los Angeles Times, Cole died in his sleep at St. John's Hospital in Santa Monica, Calif. Cole had recently had surgery to remove cancer from his left lung.
Related: Former South African President and Nobel Peace Prize Winner Frederik Willem de Klerk To Begin Immunotherapy for Rare Lung Cancer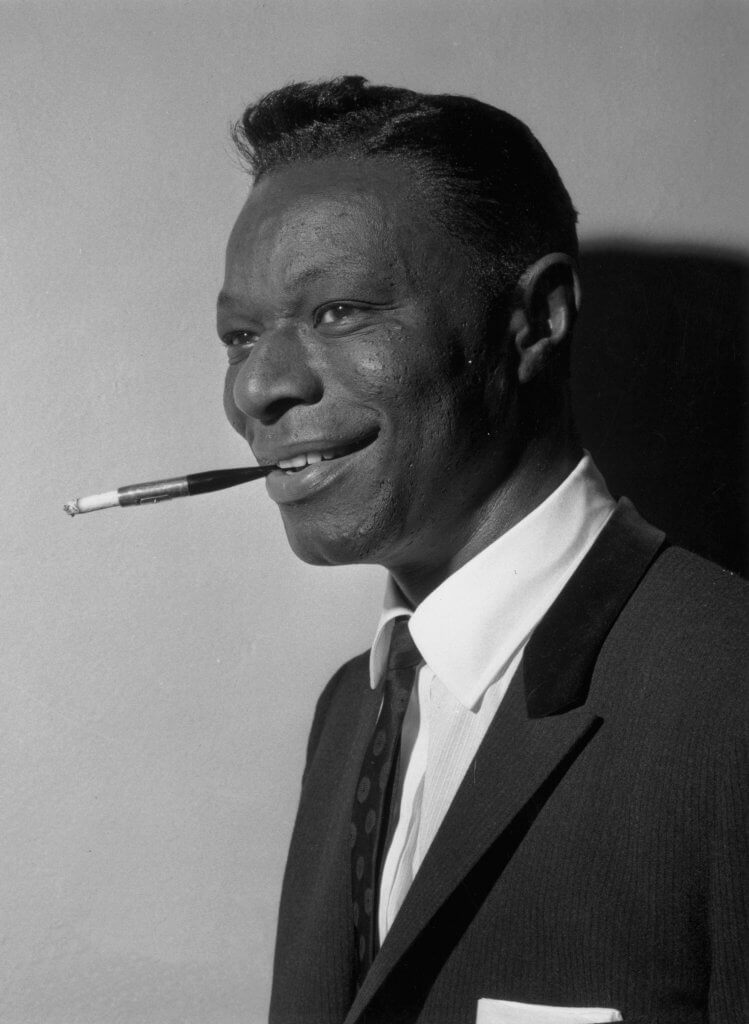 Lung Cancer Risks and Treatments
In addition to smoking, lung cancer risk factors include secondhand smoke, exposure to certain toxins and a family history of lung cancer. Current treatment options for lung cancer can include surgery, chemotherapy, radiation therapy, targeted drug therapy and immunotherapy.
For people who are currently battling lung cancer amid the backdrop of the COVID-19 pandemic, there are specific things to be aware of, experts tell us. Dr. Karen Reckamp, the Director of the Division of Medical Oncology at Cedars-Sinai, says in an earlier interview, "For our patients with lung cancer, they are not at more risk for developing COVID-19. But because most patients who have lung cancer and have had treatment or are receiving treatment for lung cancer have some compromise to their lung function, we are concerned about the possibility of the COVID-19 developing into a pneumonia or respiratory illness that may cause more severe illness for patients who have lung cancer."
"At this time," says Dr. Reckamp, "for patients with lung cancer or any type of cancer, still, the best thing we can do is to keep to ourselves and keep to the small groups of people that we are living with, to frequently wash our hands, clean off surfaces in the home, and minimize the amount of time that you are out of the home and interacting. For patients who are on treatment, it becomes necessary sometimes to come into a health care setting. And that really should be discussed with their specific physician to determine what the best course would be if a visit is necessary."
What Do People With Lung Cancer Need to Know About COVID-19?
Screening for Lung Cancer
For former or current heavy smokers, as Cole was, lung cancer screening options are recommended. Dr. Patrick Forde, a thoracic oncologist at Johns Hopkins Medicine, says in an earlier interview, "Over the last few years, there's been a number of studies looking at using low dose CT scans of the chest in patients who have a history of smoking to try and pick up lung cancers in earlier stage."
Related: If You Smoke a Pack a Day, Lung Cancer Screening Should Start at Age 50 & Be Free, Say New Federal Recommendations
"About 70% to 80% of patients who are diagnosed with lung cancer, unfortunately, the cancer has spread outside of the lung and is not suitable for surgery," says Dr. Forde. "And there have been a number of studies, most recently, one in the Netherlands, which looked at doing CT scans for patients who are over the age of 55 and had a significant smoking history for many years and then monitoring them on a regular basis with a low dose CT of the chest. And they were able to show a reduction in the numbers of lung cancers which had spread outside of the chest."
Dr. Forde says that early detection can be life-changing. "They were able to pick them up in earlier stage and potentially cure them at a higher rate than not doing screening. So that approach was recommended here in the US now."
Former & Current Heavy Smokers Should Get Lung Cancer Screenings Using CT Scan, Says Leading Expert
Learn more about SurvivorNet's rigorous medical review process.