Jodi Inverso, 42, lives in a suburb of Philadelphia and was diagnosed with stage 2 breast cancer in 2009. Though she has thankfully not had a recurrence since her active treatment, she has health issues remaining from cancer and cancer treatment that could make her more vulnerable to a poor COVID-19 outcome. As a cancer survivor, she is eligible for the vaccine in Pennsylvania.
But being eligible and being vaccinated are two very different things. "There are no vaccines in our county to be had," Inverso says. "You cannot get an appointment anywhere. There is no central registration system. I have registered on every site that is administering shots within 120 miles! Pennsylvania made people eligible beyond healthcare workers—but did not have the vaccine supply to keep up with the additions. And they let people sign up with any condition, including former smokers, when the elderly and those currently at risk are struggling to get a vaccine."
Read More
Related: How to register for the COVID vaccine: a step-by-step guide
Almost two months ago, COVID-19-weary spirits across the U.S. finally received a boost when the first doses of the vaccines currently approved to combat the virus were administered. It seemed that perhaps with the new year would come the end, finally, to the pandemic that has held this country in its jaws for almost a year.
And those hopes continue, of course—but they've been somewhat tempered by confusion and frustration regarding vaccine eligibility, how appointments for shots can be made, and even how much of the vaccination is available to be given. Each state has had different requirements for eligibility, different ways of scheduling the shots, and different levels of supply. Cancer survivors have found themselves caught in some baffling scenarios. For instance, in New York state, survivors will be eligible for the shot starting February 15; but they've been eligible for weeks already in the neighboring state of New Jersey.
Related: Cancer patients should move to the head of the vaccine lines
Adding to the sometimes chaotic roll-out have been questions of fairness and of waste. Who among us has not heard of people trying to "cut the line" and score vaccinations before they're entitled? Tales have emerged of people brazenly lying, or sometimes buying, their way into the shots before their time of eligibility—instances of injustice that could aggravate the most patient souls. On the other hand, since the shots need to be stored at freezing temperatures, and can't be refrozen once thawed, some "vaccine hopefuls" have taken to showing at vaccination centers near closing time, offering their arms for doses that have been thawed but not administered and would otherwise be wasted. (Why were the doses thawed and not used? Some people, in the scramble to schedule shots, ended up with multiple vaccination appointments when they needed only one; and even the best-organized vaccine centers have sometimes experienced communication issues in terms of what would be needed, or available, on a given day.)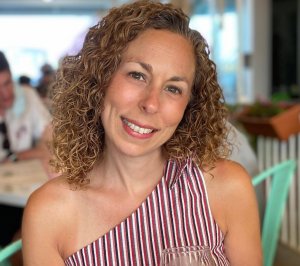 In addition to the details of Inverso's personal health, she says, "I have seen various articles that say having had cancer treatments puts you at higher risk [with Covid-19]. My kids are also at school in-person some of the time, and I worry that they could bring it home to any of us—but on the other hand, I see the benefits of their being in school even a few days a week. I also worry about infecting my parents."
She is eager to turn her eligibility and that of her parents (theirs based on their ages) into successful vaccinations—but so far, this has proven impossible.
"I check all the various sites and groups, multiple times per day," she continues. "I have also started calling around. It's frustrating when you see people proclaiming that they got the vaccine, but they have no pre-existing condition or they rarely have to leave their home. It seems like a real system fail."
Related: Outrage over lack of COVID vaccines
Meanwhile, North Carolina originally had cancer patients scheduled in its "group two" for eligibility; but in January, when the state adjusted its plans for vaccination of people 65 and older, cancer patients under age 65—regardless of their stage of disease—ended up in group four. Alice*, a survivor friend of mine who's in her 40s and lives in a rural area of the state, has stage 4 breast cancer but is currently ineligible for a vaccination.
"My husband and I have less access to vaccination centers, since we live in the mountains, and our nearby supply of doses is only in the hundreds," Alice explains. "Some cancer survivors in the bigger cities have managed to get shots when the end of the day rolls around and there is leftover supply that would otherwise get tossed. But here, even eligible people have been on the phone for hours, just to be told there are no more appointments." Meanwhile, group four is the second-to-last segment of the NC population scheduled for vaccination. Alice has no clear idea of when she'll be made eligible; the state is currently vaccinating only groups one and two. Many of its younger stage-4 survivors have been speaking up in protest of this arrangement and asking to be prioritized in terms of their health needs rather than their age.
Adiba Barney, another woman living with metastatic breast cancer in NC, has been speaking out loudly on this issue and trying to bring it the legislative attention it deserves. "I've reached out to our government here numerous times," she says, "advocating for us, as we got pushed back from Group 2 to Group 4. The only response I received was basically saying that we are not a priority. That is not acceptable!"
Echoing all-too-common sentiments, Inverso blames the decision-making in her state for the issues she has faced. "I think the way it was rolled out in our state was a nightmare," she says. "If there was not adequate supply, then it should not have been opened up so broadly." The vaccines are our light at the end of the pandemic tunnel—but proceeding toward that light has often, thus far, proven more fraught than anyone would want it to be.
*Name changed for medical confidentiality
Related: Experts advise all cancer survivors to get the COVID vaccine
COVID Vaccines and Cancer Survivors—Scheduling Struggles and Tools for Success
Becoming eligible for a COVID vaccine is one thing; scheduling the vaccine is another. Many cancer survivors have encountered frustrations in accessing the vaccine medication. To raise your chances:
Use any resources your oncologist or cancer center can offer. This is one time when having had cancer may be to your advantage—the people involved in your cancer care may be able to guide you toward accessing a vaccine.
Check websites for available locations in your city and/or state (Googling "vaccine finder" and a state or city will lead you to some relevant sites). Do make sure the websites are connected to entities you trust, such as government health departments or media outlets. Click here for Survivornet's state-by-state guide to vaccination-location resources.
If it's possible for your schedule and you are eligible in your state for a vaccine, go to local vaccination sites toward the end of their operating hours; they might be able to give you an available vaccine dose that cannot be used after that day and would otherwise be wasted.
If you are not eligible but, due to stage 4 cancer or another pre-existing condition, feel you should be, contacting a local politician—such as your State Senator or State Assembly representative—might help your cause.
Learn more about SurvivorNet's rigorous medical review process.