Poison frontman Bret Michaels took to social media yesterday to share an upsetting health update with fans — he's  undergoing treatment for skin cancer.
RELATED: How to Perform a Skin Cancer Self-Check
Read More
The "Every Rose Has Its Thorn" singer didn't disclose what type of skin cancer he has or how serious his diagnosis was, but did assure fans that he's being treated by "incredible specialists who are both positive for great results." Michaels, 56, also disclosed that his upcoming medical treatments may interfere with his touring plans.
"It may slow me down a bit at the beginning of the year, but if God willing I promise this year will be awesome. Just a few less solo shows & special events until I get this all squared up," Michaels said in his statement.
The musician also announced that he had torn a rotator cuff in his shoulder.
Michaels is currently scheduled to play several solo shows this month in Oklahoma, and is slated to go on tour with Poison for "The Stadium Tour," alongside Motley Crue, Def Leppard and Joan Jett, this summer. It's unclear if Bret's health issues will affect his tour schedules.
Michaels has been very open about his health problems in the past, making a point to regularly discuss his experience as a diabetic during his reality dating show "Rock of Love," which aired for three seasons from 2007 to 2009.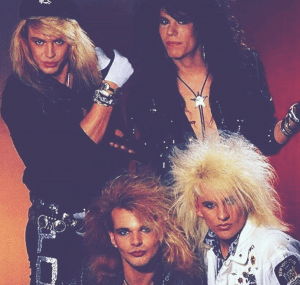 He assured fans that he was keeping up with those health issues as well in his latest update.
"As always, continuing diabetic maintenance to keep on rocking in 2020!," Michaels wrote.
Skin Cancer — What Are the Treatment Options?
Skin cancer is by far the most common form of cancer in the U.S. While Michaels did not disclose the specifics or stage of his disease, the most common types of skin cancer — basal cell cancers, squamous cells cancers, and melanoma — can all be cured if caught early, before they have spread, according to the American Cancer Society.
For skin cancers that are detected early, such as stage 1 melanoma, a dermatologist may be able to remove the cancer in a simple procedure right in their office. Surgery is the best option for these early-stage cancers.
"For patients who have stage 1 melanoma, the excision is done by the dermatologist," Dr. Anna Pavlick, a medical oncologist at NYU Perlmutter Cancer Center, told SurvivorNet in a previous interview. "It's a local procedure. You don't need to be hospitalized for it. … The dermatologist will take a scalpel, and cut an ellipse or a circle around [the affected] area, making sure that they get enough skin around it, as well as underneath that lesion, and then put in some sutures or some stitches."
After surgery, patients will typically come back about a week later to get biopsy results, and to make sure all the cancer was removed, Dr. Pavlick said. For cancer that is deeper in the skin, such as stage 2 or 3 melanomas, patients will need to have surgery in the hospital, and doctors may want to examine the tissue around the affected skin to assure there is no cancer in the surrounding areas, Dr. Pavlick said.
Learn more about SurvivorNet's rigorous medical review process.