A Mom's 'Bloat' is a Cancerous Tumor
A 39-year-old prison guard in the UK thought her cancerous tumor was just bloating due to weightlifting and consuming protein shakes.
She was diagnosed with leiomyosarcoma, a rare cancer, and will undergo surgery on the tumor.
It's important to seek out a professional opinion when experiencing health issues. Lead each doctor appointment with a plan and commit to doing research prior to your visit. Be "pushy" if needed, and keep pressing for answers until you get them.
A 39-year-old mom of two who works as a prison guard thought she was experiencing bloating, but it turned out to be leiomyosarcoma, a rare cancer. "I'd never heard of this type of cancer," she says.
Stephanie Coles, who lives in Mansfield, Nottinghamshire, in England, had a 17-pound tumor in her body. She first thought the lump was just bloating. Other early symptoms of her cancer included back pain and diarrhea, which she thought were the result of weightlifting and protein shakes, respectively.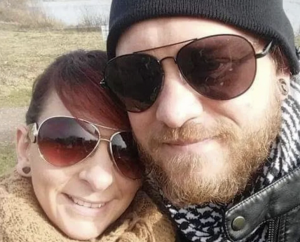 Coles' Cancer Story
Read More
"At first, I noticed I'd put on weight and
couldn't understand why my stomach looked so big
," says Coles, reports 
Yahoo! News.
"I'm a very fit, active person and own a private gym so the weight gain made no sense to me."
Coles continues, "After my fiancé noticed the lump, I called the doctors the next day and they initially thought it was an enlarged spleen so I was sent for an emergency ultrasound."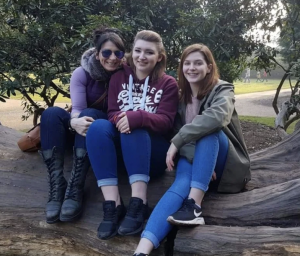 After a visit to the doctor, she was diagnosed with leiomyosarcoma. Thankfully, the cancer hadn't spread to other parts of her body. Coles will undergo surgery to remove the tumor. "If all goes well, I'll be in the hospital for a week following the surgery and then will have seven months of recovery," Coles says.
Open Surgery vs. Robotic-Assisted Surgery for Cancer
Understanding Sarcomas
The term sarcoma is used to describe an array of more than 70 rare cancers that begin in the bones and the soft tissues. This diverse group of diseases accounts for only about one percent of tumors in adults and just over 10 percent of tumors in children. The main symptom of sarcoma is a slow-growing, painless mass, making it harder to detect until the disease has progressed to later stages.
"Unfortunately, most sarcomas do not cause many of the symptoms that may be associated with other cancers," Dr. Dale Shepard, director of the Cleveland Clinic Taussig Cancer Institute Phase I and Sarcoma Programs, previously told SurvivorNet.
Shepard went on to explain that diagnosis usually occurs when the tumors are larger.
"Soft tissue sarcomas are typically painless," Dr. Shepard explained. "Bone sarcomas may be mistaken for orthopedic injuries. A mass the size of a golf ball or larger and growing should be evaluated as a potential sarcoma. Patients who do have symptoms mustn't be dismissive of them."
Eight-year-old Lilly Bumpus on her battle with Ewing Sarcoma.
What is Leiomyosarcoma?
Leiomyosarcoma, or LMS, is a type of rare, aggressive cancer that grows in the smooth muscles. According to the National Cancer Institute, the smooth muscles are in the hollow organs of the body, including the intestines, stomach, bladder and blood vessels. In females, there is also smooth muscle in the uterus. These smooth muscle tissues help move blood, food, and other material through the body and work without you being aware. Most often, LMS occurs in the abdomen or uterus.
Pushing for a Correct Diagnosis
We're glad that Coles decided to seek out an expert opinion, and not rely on her own, at-home diagnosis of bloating. It's important to seek out a professional opinion for health issues, and to keep pushing until you have answers and a proper diagnosis.
Our experts say that you should lead each doctor appointment with a plan and commit to doing research prior to your visit. They also say to be "pushy" if needed, and keep pressing for answers until you get them. Misdiagnoses, even with something as impactful as cancer, do occur. Keep pushing for tests and information until your concerns are addressed.
Be Pushy, Be Your Own Advocate… Don't Settle
Abigail Seaberg contributed to this article.
Learn more about SurvivorNet's rigorous medical review process.