"One of the Most Amazing Transformational Experiences"
Local radio legend Rasta Stevie Smith has been entertaining the reggae fans of Durango, Colorado since 1995. In recent years, he has seen how much his work has meant to the people in his community.
Smith was diagnosed with squamous cell carcinoma of the tonsil in 2018. His cancer battle has been a challenging and humbling experience, but it has also allowed him to see how many of the people in his life would step up to support him.
Through his GoFundMe page, Rasta Stevie raised over $50,000 to help cover his medical costs. "It was this opportunity for all these people whose lives I've touched to actually come up and say something to me," he said.
Reggae radio veteran Rasta Stevie Smith didn't realize how many lives he had touched until he had to ask for help.
After battling cancer for years, the DJ has learned to look on the bright side of the disease. He doesn't romanticize his experience—cancer was one of the most formidable obstacles Smith has ever faced — but it helped him appreciate what he means to the people around him.
Read More
"Picture this, you die and everyone comes to your funeral to say nice things about you," he told the
Durango Herald
. "But I didn't have to die and I got to hear it all."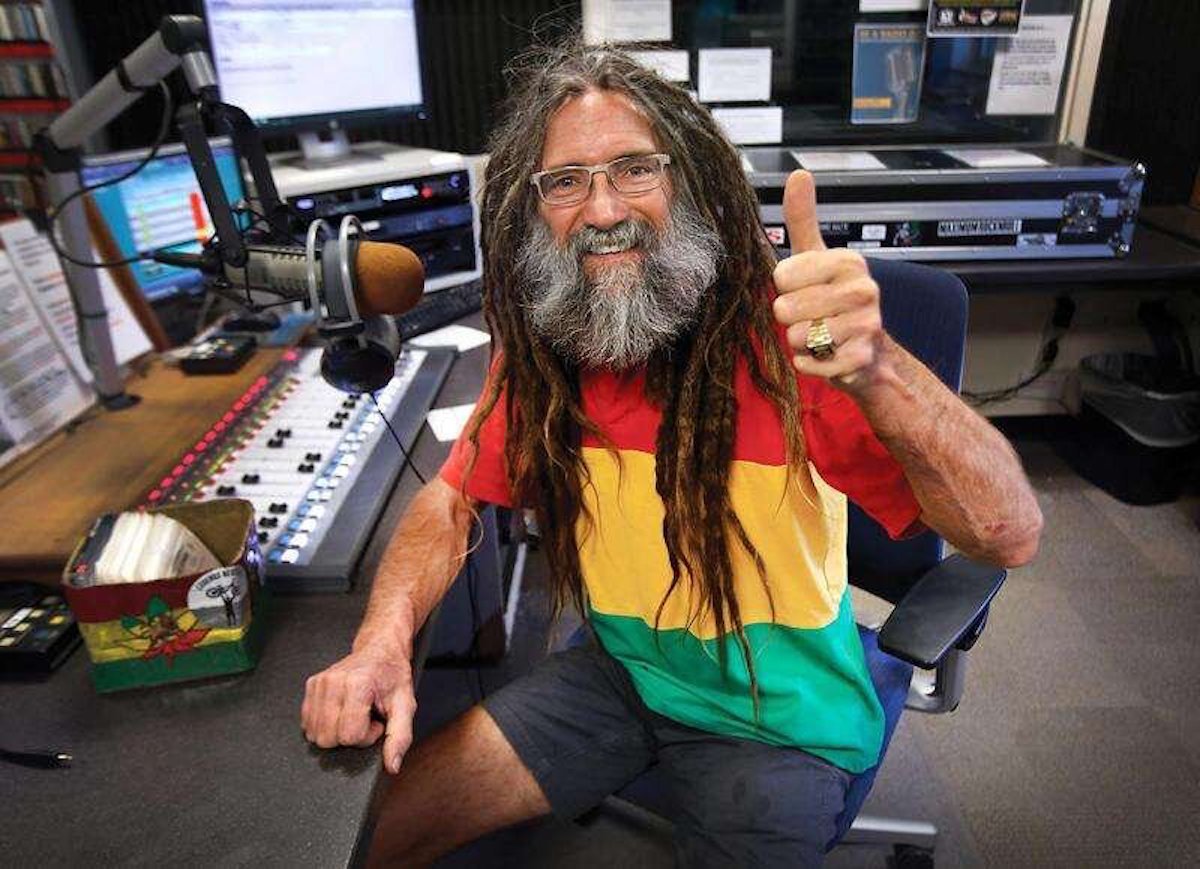 Smith started his reggae radio show at Fort Lewis College's community radio station KDUR in 1995. The show is called "Hear Beat of Zion" and he never misses a Friday, spinning tracks from 6-8 p.m.
Smith first sought medical care because he was having problems swallowing and noticed a swollen lymph gland in his neck. In July 2018, he was diagnosed with squamous cell carcinoma of the tonsil.
According to different doctors, Smith's cancer was either stage 3 or stage 4. In 2019, he made the bold choice to move to Reno, Nevada to pursue treatment. "After much deliberation and a staggering amount of research and analysis, I have made the decision to uproot, leave my family and pursue this scary solo mission," Smith wrote on his GoFundMe page.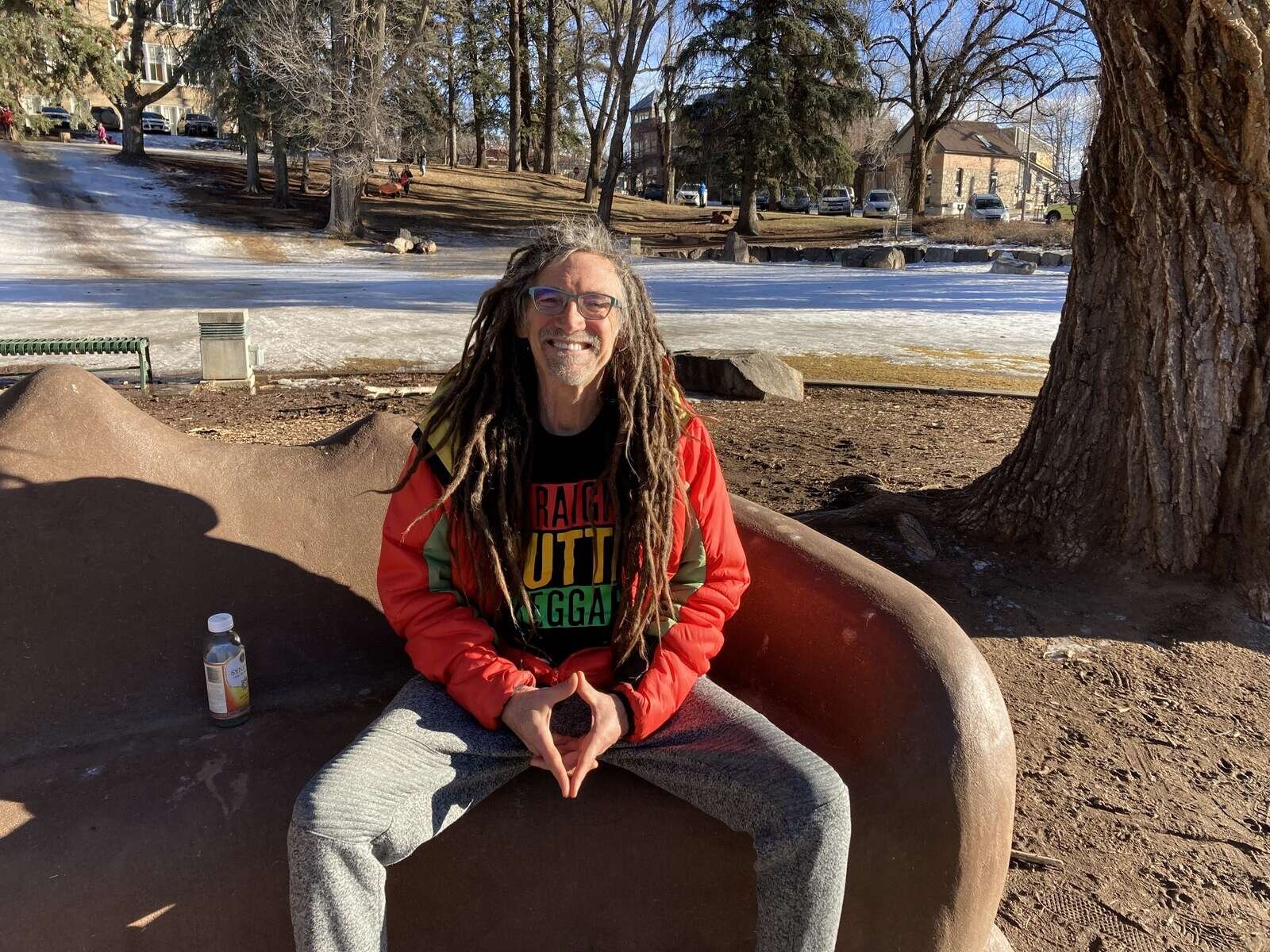 At first, Smith was reluctant to ask for help in such a public way, but a trusted friend changed his mind. "My friend said to me, 'Dude, you have so many people all over the world that love and care about you,'" he said. "'You are cheating them of their opportunity to be involved in your journey to wellness.'"
The outpouring of support he received changed his perspective on what his years as a DJ have meant to his community. "It was this opportunity for all these people whose lives I've touched to actually come up and say something to me," he said.
Smith raised over $50,000 to pay for his medical expenses. He is grateful to be alive, and feels blessed by the personal journey that his cancer battle set him on. "This health journey that I've been through in the past four years has been one of the most amazing transformational experiences in my life," he said.
Financial Planning After a Cancer Diagnosis
No matter how treatable, a cancer diagnosis causes us to look at life through a new lens. The future that was once imagined is blurred with a host of questions, concerns, and unknowns, among which is often our finances.
Unfortunately, it's one of the harsh realities that must be faced along with the disease.
Cancer treatments are expensive, even with insurance. Some people lose income as they're unable to work and/or they must pay for childcare while undergoing treatment. Even the cost of parking at the hospital can add an extra burden to any available funds. Often referred to as the financial toxicity of cancer, it can take a toll on anyone's budget. A diagnosis also can serve as an impetus to get important financial matters in order, and to think about our long-term finances.
Paul Karger,  co-founder and managing partner of TwinFocus, a premier financial advisement firm with offices in Boston and London, previously spoke with SurvivorNet about financial steps people may want to consider when they're diagnosed with cancer.
"Interestingly enough the whole world has faced this similar topic with this pandemic," he told SurvivorNet. "People wake up  and realize that whether you have significant means or not, there are still some basic planning items it makes sense to have in place, especially if you have children."
SurvivorNet experts on how to get help with your medical bills from cancer.
Planning Documents
No one likes to think about what will happen when they're gone, but a will, which is a legal document that outlines how you want your assets distributed and affairs managed after you die, can save your loved ones time and money and make sure that your wishes are honored. When facing a diagnosis, Karger says there are three important designations to make:
Personal Representative/Guardian
This involves choosing someone who is capable of closing up your estate should you pass away. It could be a spouse or a child that's mature and responsible. Karger says in many cases people will name the attorney as the representative.
If a person has minor children, the other thing to think about is a guardian. Karger encourages people to inform/ask the people they're designating as a guardian so there are no surprises.
Health Care Proxy
This is a person the hospital can call on to make decisions about your health care and treatment. Karger said this is often a spouse, adult child or good friend, but that it should ideally be someone that's in close proximity to where you live.
Durable Power of Attorney
You want to choose someone who can make financial decisions on your behalf should you become incapacitated. It should be someone who is financially savvy and may not be the same as your personal representative or healthcare proxy.
Beyond a Will, Consider a Trust
Beyond a will, if you have more than average assets, such as retirement accounts, property and other investments, you may want to establish a revocable trust. Karger says this is a more involved document than a will. You can change the terms of it while you're alive, but upon a person's passing it becomes irrevocable, meaning it can't be changed. It, unlike a will, is a way to avoid probate court, and assets are immediately transferred to those whom you name. Note, however, that some of the rules regarding trusts vary by state.
"The big thing is thinking about who you want to represent you in these various capacities," Karger told SurvivorNet. "And the beauty of all these estate planning documents is that they're all revocable, so you can change them anytime. The important thing is to get something down on paper. You can always change it."
Karger says that changes in the administration could change estate laws as well. Under President Trump, the tax exempt gifting limit nearly doubled, and there's concern that with Joe Biden in the White House it may it be overturned and again reduce the limit on the lifetime irrevocable gift tax exemption.
He notes, however, that parents can pay directly into their adult children's healthcare expenses without tax implications as those payments don't contribute to their lifetime gift limit.
Social workers at hospitals and clinics are great resources to help navigate all the issues around treatment including how to deal with the cost of care.
Seeking Help
There are also many financial resources available to cancer to patients that can help pay for costs associated with treatment, transportation, drugs, and other related expenses. Knowing how to find them, however, can be overwhelming after a diagnosis.
Sara Goldberger, president of the Association of Oncology Social Work (AOSW), said oncology social workers can help. Many people, however, don't know to ask if a social worker is available to them and aren't aware of the resources they can help them find.
"There are a wealth of organizations and opportunities to help people with the costs of cancer," Goldberger said. "Obviously, it's a very deep well of need, and there's not help for everyone in every situation, but knowing to ask is so important for patients and families."
She said there are state and federal programs like Medicare, Medicaid and unemployment that many people don't know they're entitled to. There are also hospital foundations that raise money for patient assistance, support from advocacy groups and patient assistance plans sponsored by pharmaceutical companies to help provide free drugs or funds to assist with copays. A social worker can help patients find ones for which they qualify.
She said if a social worker isn't available through your care center, she would encourage people to call on the advocacy community. There are national, regional, and local organizations that can help patients find the resources they need.
"Being your own best advocate is so important," she said. "Figure out what you need and ask people for resources. There is a lot of need, and people are stressed out and struggling. COVID clearly didn't make it any better, but there is money out there to help."
Contributing: Julie Ryan Evans
Learn more about SurvivorNet's rigorous medical review process.
---