Hospital Parking Adds To Cost of Cancer Treatment
A new study examined parking fees at 63 cancer centers
Parking fees can add $655 to $1,680 to treatment costs
Some centers offer free parking during chemo and radiation
We all want things to be simplified for us, especially when we are fighting a deadly disease. But for many going in and out of cancer centers for treatment, parking their cars has become a real issue. Not because they can't find a spot, but rather because of the cost associated with it. It's no surprise that cancer treatment, even with health insurance, can be expensive. But surprising non-medical expenses —like hospital parking fees — contribute to what researchers call "financial toxicity" and can quickly take a toll on survivors and their families.
Related: A Quick Guide to Getting Help Paying The Cancer Bills– Now That Treatment Is Expected to Rise 30% In A Decade
Read More
Researchers who tallied parking tabs, based on standard treatment protocols, found that breast cancer patients can expect to pay $800 for parking during the course of their treatment. While those facing acute myeloid leukemia may find themselves shelling out $1,680 for the privilege. That's an awful lot of money on top of already accumulating medical bills.
Related: The High Cost of Parking at Cancer Hospitals — The Story of One Family Who Tapped Into College Savings To Pay
"Patients may face substantial nonmedical costs through parking fees, even at centers with the highest standard of care," the authors of a new study, published in JAMA Oncology, assert.
Transportation & Parking Costs Are Steep
Transportation ranks as the highest out-of-pocket non-medical cost for patients receiving cancer treatment, according to JAMA Oncology.
And in visits to dozens of cancer centers across the U.S., SurvivorNet has repeatedly heard that one of the greatest concerns among patients is parking. This includes both the price of parking and its accessibility.
But until now, researchers hadn't examined exactly how much the cost of parking can add to the financial burden of cancer treatment, according to a report in Cancer Health. To help plan out your financial spend for treatment, it's important to factor in the cost of parking and transportation.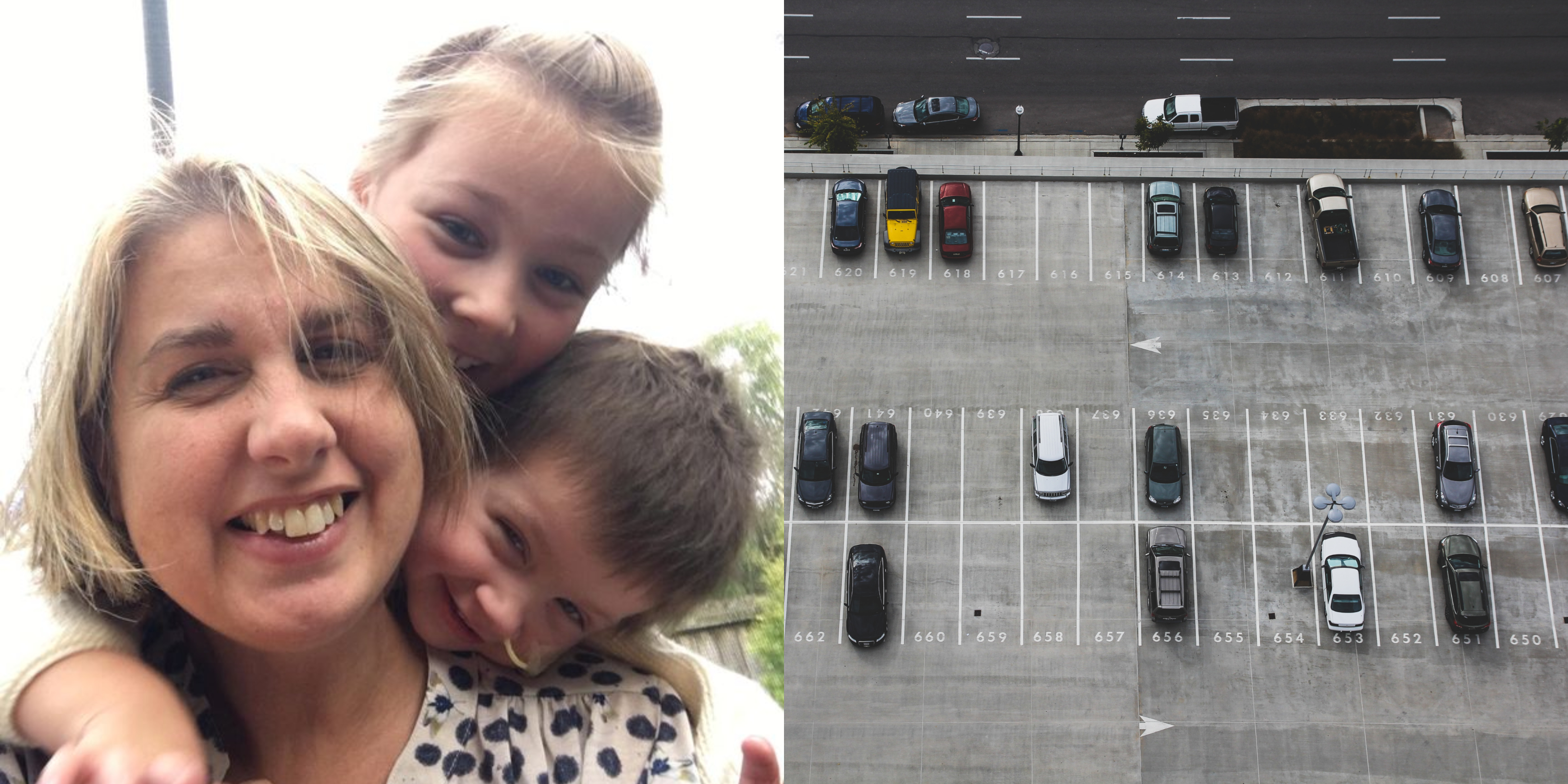 New Study Tallies Parking Costs
The study examined parking fees at 63 National Cancer Institute-designated treatment centers and estimated costs based on various cancer treatment protocols.
Related: "The Cancer Problem That No One's Talking About": The Cost of Traveling to Clinical Trials
The researchers found that 40% of the cancer treatment centers in the study did not provide detailed parking cost information online, adding to the stress for anyone counting their pennies. While 20 centers offered free parking and many others waived fees for patients during radiation and chemotherapy appointments, most charged up to $5 per hour, or $10 per day for parking.
Ticket, Please?
For node-positive breast cancer, parking fees were estimated for 12 daily-rates plus 20 one-hour rates: total cost, $655
For head and neck cancers, parking fees added up to 35 one-hour rates: total cost, $800
For Acute Myeloid Leukemia, parking costs were predicted as 42 daily rates: total cost $1,680
Related: These New, $300,000,000 Cancer Treatment Centers are Saving Lives — But Questions Linger About Cost and Efficacy
While 20 centers offered free parking and many others offered free parking for radiation and chemotherapy appointments, most charged from $2-$5 per hour or $5-$10 per day for parking.
Parking Fees: One Family Tapped College Savings
The problem is not confined to the U.S. When Naomi Shefford-Thomas' daughter Phoebe was diagnosed with neuroblastoma at nine months old, hospital parking wasn't exactly the first thing on her mind.
Related: Parents Joyfully Help 4-Month-Old Baby Girl, Lillian Grace, Ring Cancer Bell
But over three years of treatment, the 45-year-old mother of two, who lives in Leicester, U.K., says she has since spent the equivalent of many thousands of U.S. dollars on gas and parking alone.
Jayne Wexler, an NYC-based photographer whose son Justice is a childhood cancer survivor, says cancer impacts the whole family.
To afford the added out-of-pocket costs, the family has tapped their children's college savings account and are putting off much-needed home repairs to cover the added costs.
Related: Why The Increase in Childhood Cancers? Groundbreaking New Study Invites Families To 'Stand Up And Be Counted'
"Our savings have been affected by the costs of this journey," Shefford-Thomas told SurvivorNet, explaining that the high costs were compounded by the fact that both she and her husband had to reduce their working hours to spend time caring for Phoebe. "[These costs] are significant, and many people have no idea about them."
Learn more about SurvivorNet's rigorous medical review process.
---