During these uncertain times, "Real Housewives of New York" alum, mother and entrepreneur Bethenny Frankel has some solid advice about making the most of it.
"Be the inmate who starts selling gum," Frankel tells SurvivorNet.
Read More
RELATED: Coronavirus Resources for Cancer Survivors
The 49-year-old entrepreneur and television star, who has had a brush with skin cancer in the past, is spending a lot of her time helping people get through the pandemic. She is using her global relief program called BStrong to provide aid to those in need during the quarantine. They're creating "Corona Kits" — which include immune boosters, hydration kits, hand sanitizer, gloves, cash cards and doctor recommendations.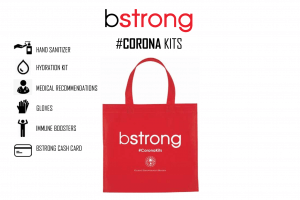 The TV star is also collecting medical masks for hospitals. She is continuing to fundraise by promoting BStrong on social media and her website bethenny.com/bestrong.
This is not Frankel's first attempt at providing relief — she's also been involved in philanthropic efforts in Haiti, the Bahamas, and, most recently, those who were affected by the tornados in Nashville. Frankel mentions how important it to "use your time wisely" especially when it comes to staying home.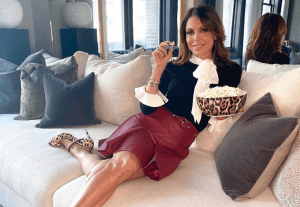 Frankel's Advice For Being Home During Quarantine
The TV star also notes that as we deal with the current pandemic, taking care of your health should be a priority on everybody's list — it's certainly one on her's.
"Look at coronavirus as a global reset," she says. "People need to be as healthy as they can right now."
When it comes to her own health, Frankel says she stays on top of it by making sure to consume bright leaf colored foods, turmeric, ginger, honey — and indulge in hot salt baths.
The TV star also touched on her daughter's routine, since the 9-year-old is now home from school due to the pandemic, noting they're incorporating dance parties and yoga sessions into her home school sessions.
RELATED VIDEO: Public Health Expert Shares Facts About COVID-19
Public health expert Dr. Waleed Javaid explains what a coronavirus is, and how to avoid coming in contact with COVID-19.
Learn more about SurvivorNet's rigorous medical review process.