Coping With The Loss of a Loved One
"Real Housewives of Atlanta" star Nene Leakes, 55, lost her husband Gregg Leakes from colon cancer when he was just 66 years old. Leakes is now considering an open marriage "to have a partner" for life in times where she needs support the most, as she continues to grieve the loss of her spouse.
She shared emotional video shared this week to her YouTube page this week offered fans a glimpse into her thoughts on whether she should find a partner even if she wasn't completely in love with them.
Her late husband, Gregg Leakes, passed away on September 1, 2021, after his three-year fight with colon cancer.
Grief is a difficult, truly personal process, something Leakes has shown. Some find solace in vulnerability and sharing how they feel with others.
While working through grief and vulnerable tackling of the emotions that accompany it, some find tools like therapy to be helpful. Support groups can also be a benefit for those who are feeling isolated in their feelings of grief. Faith can also be a powerful coping mechanism for some.
"Real Housewives of Atlanta" star Nene Leakes, 55,
lost her husband Gregg Leakes from colon cancer
back in 2021. Leakes has since been grieving the loss of her beloved spouse, who passed away at age 66, and she recently talked about considering an open marriage "to have a partner" for life in times where she needs support the most.
In an emotional video shared this week to Leakes' YouTube series, "Pillow Talk with Nene", the "RHOA" alum offered fans a glimpse into her thoughts on whether she should find a partner even if she wasn't completely in love with them, solely for the purpose of always having someone by her side.
View this post on Instagram
Read More
She recounted how at a recent doctors appointment she became "really emotional" while filling out the emergency contact information because she used to put her late husband's contact information on the forms, and this time, she had to write down her son's info. After reflecting on how she didn't have a partner's information to put down, she told her spectators, "Maybe I should just marry whether I'm 100 percent happy with the person or not. Maybe I should marry just so that I have a partner, a partner for life. Right?"
"And I was thinking about having a partner for life, even though the person isn't right, I'm just thinking having a partner for life … at least there is someone," she explained.
"Maybe we will have an agreement that this person would be there for me and I would be there for them during hard times or medical times."
RELATED: 'RHOA' Alum NeNe Leakes Shares Her Late Husband Gregg's Comforting Last Words
Further explaining why she wanted to bring up this topic, she said, "Because I feel like there's many women who would feel like, 'I know this guy is not the right guy, but maybe we are cool enough, or friendly enough, or we like each other enough, where maybe we should get married and we're just partnered for life.'"
She continued, "Being partners for life kind of means that he would see whoever he wants to see. I would see whoever I want to see … and we would be there for each other during hard times. But doing that, you have to know that person will probably be talking to other people and loving other people and they're just with you through the hard times."
Leakes said she informed her friend, who she previously spoke on this topic with, that she would "consider it."
"I considered it but I know that it's not who I am as a person. I really would want to be with somebody that really loves me and really, really wanted to be there for me," she added. "Like how horrible would that be? Like being sick or even on your death bed and you have a person there that's just there."
Leakes appears to have been open to love after the loss of her husband as she was confirmed to be dating fashion designer Nyonisela Sioh in December 2021. But in July 2023, she revealed on Carlos King's "Reality with the King" that their relationship has come to an end.
It's understandable how Leakes is feeling emotional while being without a partner and thinking about how she will receive support in the future, as having someone to lean on in life is always helpful.
If you are dealing with the loss of a loved one, or from any other mental health-related issue, check out SurvivorNet's resources on taking care of yourself.
Gregg Leakes' Colon Cancer Battle
Gregg Leakes—who married Nene in 1997, divorced each other in 2011, and remarried in 2013—was diagnosed with stage 3 colon cancer in 2018. He ultimately underwent chemotherapy and surgery to fight the disease.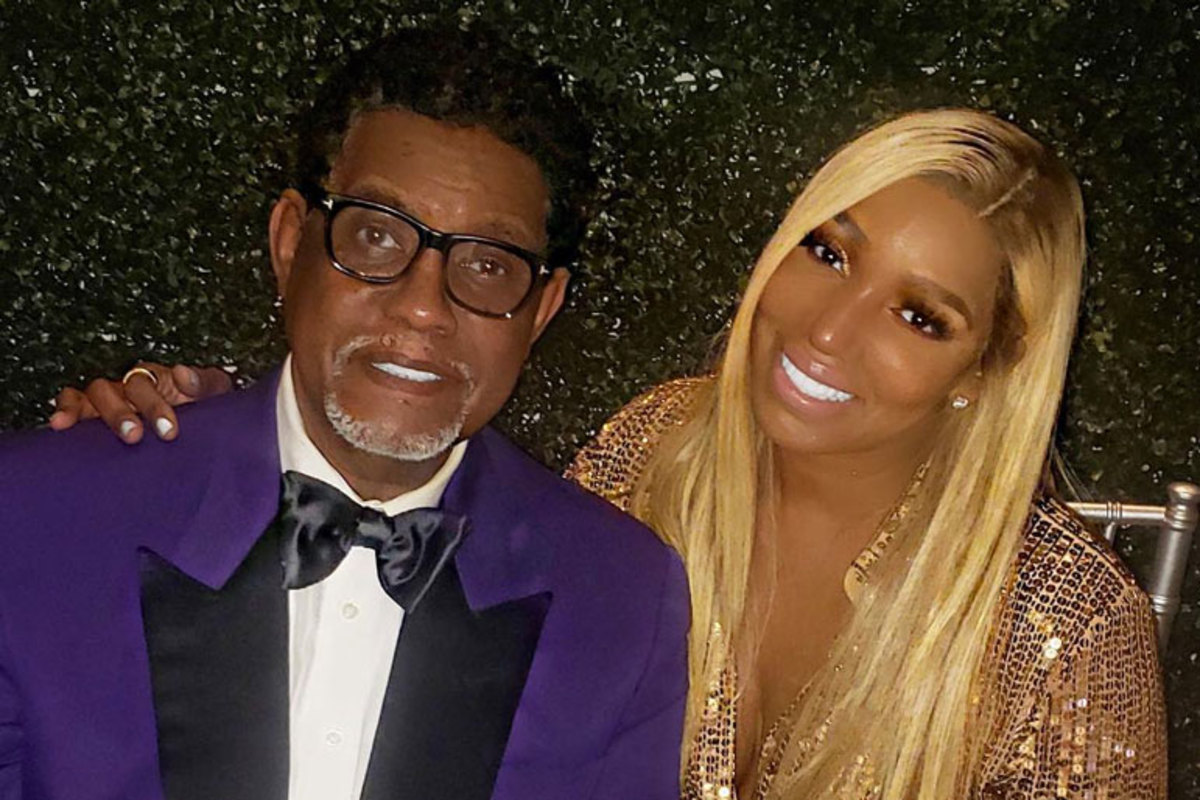 In 2019, he announced that he was cancer-free, however, his cancer unfortunately came back in June 2021.
He had another surgery and was in the hospital for six weeks. Unfortunately, there was nothing that his medical team could do, as the disease had unfortunately progressed.
NeNe and Gregg Leakes were among the couples featured on Atlanta's version of the "Housewives" reality TV show franchise. The dup showcased their wedding on the show and shared many memories from beautiful vacations to everyday rounds in Atlanta. Despite their love having been tested a few times throughout their relationship, Gregg's cancer diagnosis was one of the most challenging things they were faced with.
When Colon Cancer Comes Back: Understanding the Options
In 2019, Gregg professed his love for NeNe, writing in an Instagram post, "We always hurt the ones we Love..
"Because they allow us to hurt them rather than snap back. I'm tired of hurting my wife who is only trying to take good care of me and wants only the best for me too. She deserves much more for her hard efforts and tireless hours spent on me. I Pray to God to get it together.. She's done NO wrong… this is ALL on me…… Cancer WILL change your Life…"
As word spread about Gregg Leakes' condition, fellow cast members offered thoughts and prayers for a recovery.
Sadly, Gregg Leakes passed away on September 1, 2021, after his three-year fight with the disease.
Understanding Colon Cancer and Prevention
Colon cancer, or colorectal cancer, affects your large intestine (colon) or the end of your intestine (rectum).
A colonoscopy helps screen for this kind of cancer. Depending on where the cancer is found along your colon this cancer can take on different names including anal or rectal cancer and bowel cancer.
The cancer starts when polyps grow in the colon or rectum. These polyps can sometimes change into cancer if you don't have them removed.  It takes up to 10 years for a colon polyp to become full-blown cancer, according to SurvivorNet experts.
Most colon cancers can be prevented if people are regularly screened.
"We know that colon cancers can be prevented when polyps are found early," Dr. Heather Yeo, a colorectal cancer surgeon at Weill Cornell Medicine, told SurvivorNet.
The American Cancer Society and the American Gastrointestinal Association recommend colorectal screening begin at age 45. However, you should talk about your screening timeline with your doctor.
Colon cancer symptoms and warning signs include:
Change in bowel movement
Bloody stool
Diarrhea, constipation, or feeling the bowel does not empty completely
Unexplained weight loss
Constant abdominal pain or cramps
If you notice symptoms or changes in your body, it's important to discuss them with your doctor promptly.
Colon Cancer Screening is Extremely Important
How Support Makes a Difference
Whether you're in the midst of a cancer battle, fulfilling the duties of being a caretaker or coping with the loss of a loved one, it's important that everyone involved in a cancer journey gets the support they need.
Dating After Cancer; Getting Intimate with the New You
Support groups, or connecting with just one other person, can make a major difference in helping someone feel less alone during a tough time. Even religious support, like the Buddhist faith, something can help with the feelings that come with loss.
Making connections with those who have gone through shared experiences can really make an impact on how you cope as well as move forward with your life.
RELATED: The Toughest Conversations: Losing a Spouse to Cancer
In the case of Doug Wendt, who lost his wife Alice to ovarian cancer, he learned an important lesson in the difference between "moving on" and "moving forward" after losing a spouse to cancer.
Doug Wendt, Who Lost His Wife To Ovarian Cancer, Shares How He Coped With Her Passing
"We're never gonna move on, I don't even think I want to move on, but I do want to move forward," Doug told SurvivorNet in an earlier interview.
"That's an important distinction and I encourage anybody who goes through this journey as a caregiver and then has to face loss, to think very carefully about how to move forward."
Tips for Dealing With Cancer in Your Relationship
Cancer can place a huge strain on any relationship. The state of your relationship with your significant other before a cancer diagnosis can influence how you both endure the cancer journey.
The Toughest Conversations: Losing a Spouse to Cancer
Psychologist Susan McDaniel said in an earlier interview that cancer can either strengthen healthy relationships or widen the divide for couples already facing conflict.
So when you're faced with a diagnosis or treatment, it can help to lean on the bond you've built with your partner.
For healthy couples confronted with cancer, "They recognize how they feel about each other, the petty stuff drifts away. There's a certain kind of intimacy in having to face something really serious," Dr. McDaniel said.
Dealing With Grief After a Cancer Diagnosis
"For couples where there's already significant difficulties that haven't been resolved, and if the illness hits at some of that, then it's really hard," Dr. McDaniel added.
Contributing: SurvivorNet Staff
Learn more about SurvivorNet's rigorous medical review process.
---