Working During Prostate Cancer Battle
Legendary actor Charlton Heston is known for his roles in "The Ten Commandments" and "Ben-Hur." Off-screen he battled prostate cancer and Alzheimer's disease.
Heston was diagnosed with prostate cancer in 1998 and after undergoing radiation therapy, he said that no evidence of the cancer remained.
Prostate cancer is the most common cancer in men according to SurvivorNet experts. The cancer starts in the walnut-shaped prostate gland, which is located between the rectum and bladder and produces the fluid that nourishes sperm.
SurvivorNet experts recommend working during your cancer journey if you can. It helps create a sense of normalcy and encourages contact with others.
Actor Charlton Heston divided the Red Sea while portraying Moses in "The Ten Commandments." His impact on the movie and entertainment industry was continuously felt for six decades. But did you know that behind the scenes, he also bravely battled prostate cancer?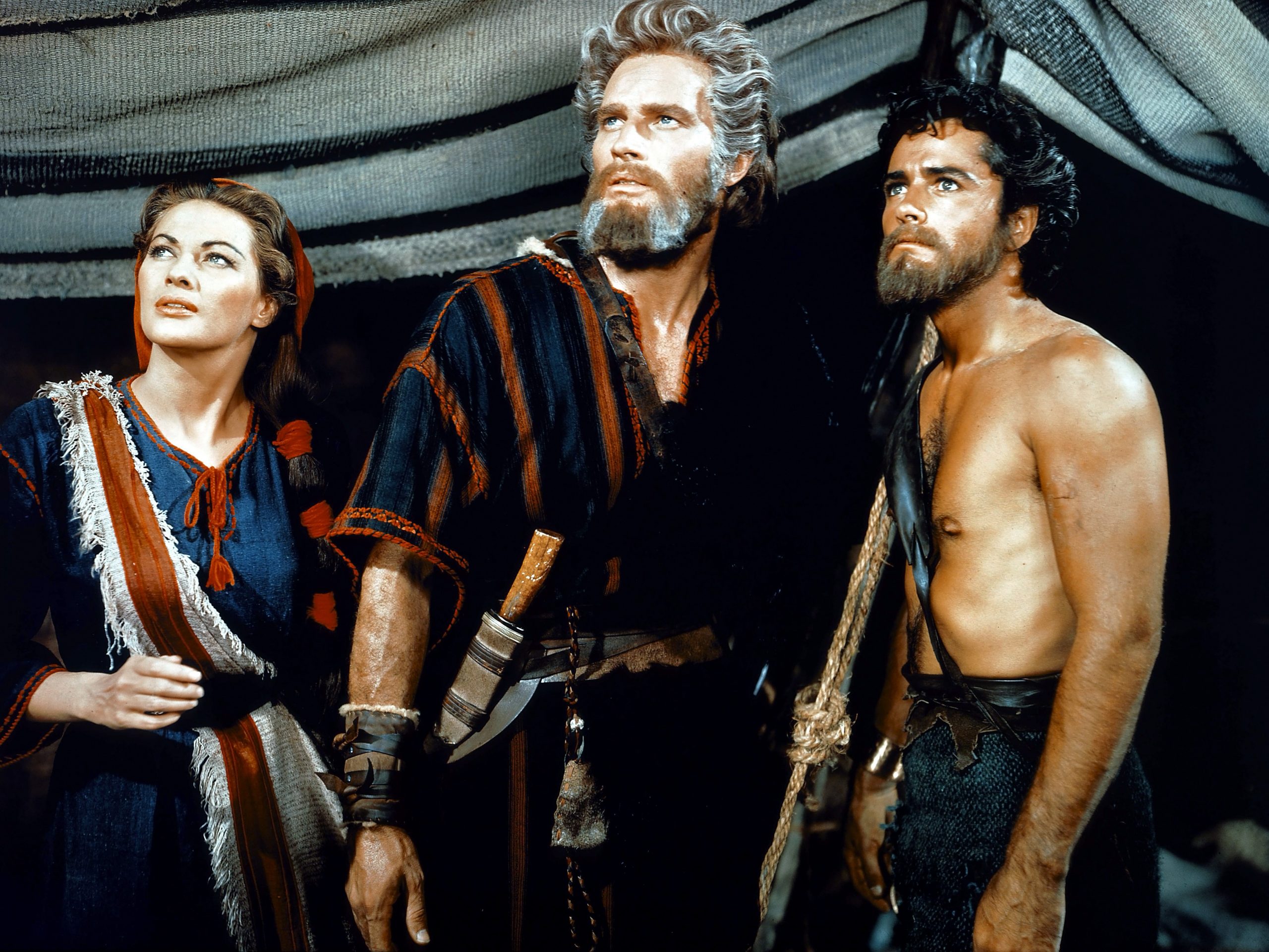 Heston's rise to fame took off after a stint in the U.S. Air Force during World War II. When he returned to the U.S., he started performing on Broadway.
Read More
He played prominent roles in the 1959 movie "Ben-Hur," in which he portrayed a Jewish prince sent into slavery. In the film, he regained his freedom and sought revenge for his capture. Heston's acting chops earned him an Oscar in 1960 for his performance. A few years later in the "Planet of the Apes" he was the first among the humans to speak to the primates. Off-screen, Heston was married and had two children. He also battled prostate cancer.
His cancer journey began in June 1998, according to the New York Post. His doctors discovered his cancer while performing hip surgery. At the time, Heston credited his medical team for catching the cancer early.
"They caught it very early. Because of that, my cancer is not life-threatening," Heston said.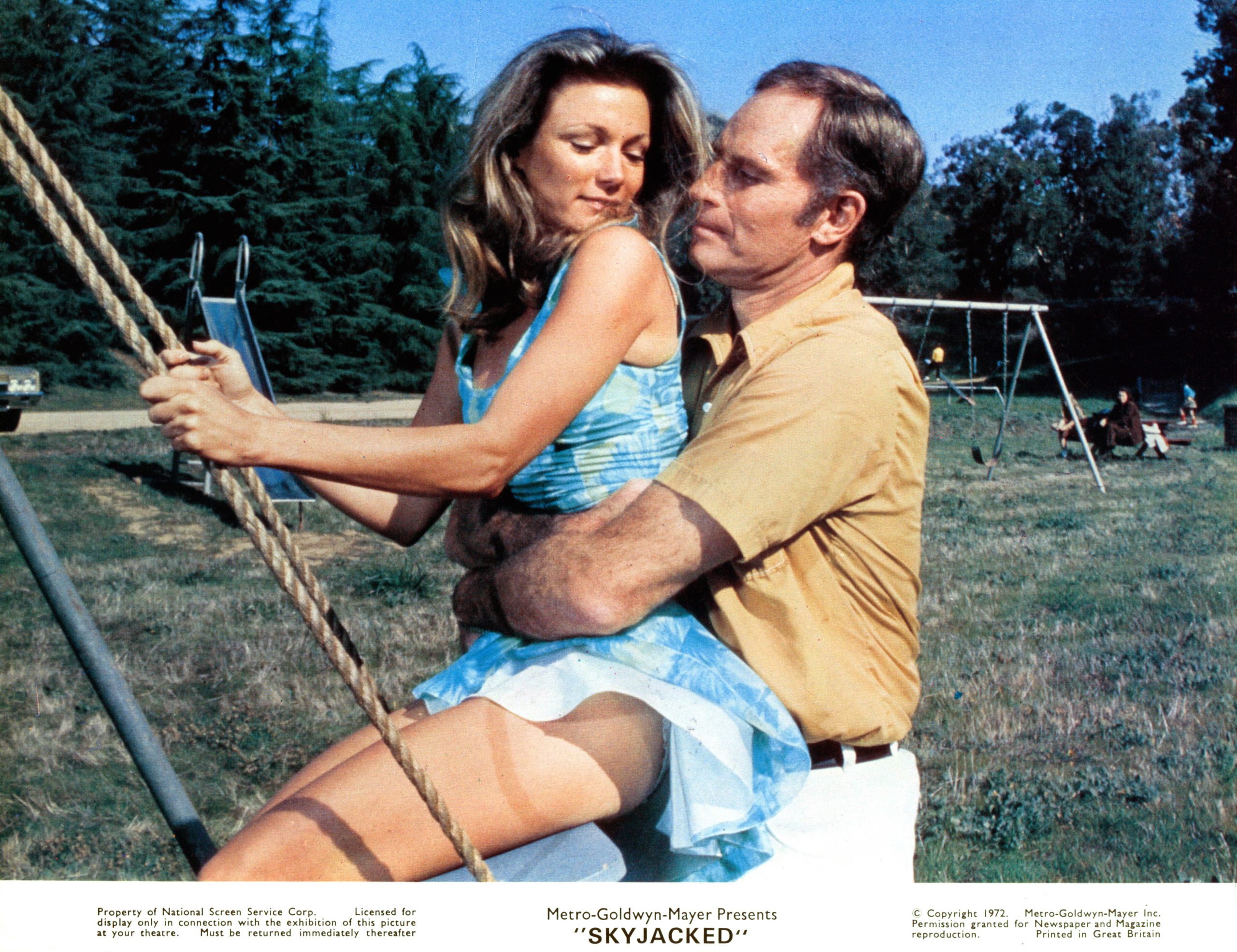 Heston and his doctors initially decided to postpone his treatment so he could finish working on a movie and support political candidates ahead of that year's November election, according to the Tampa Bay Times.
Later that year, the actor underwent radiation treatment five times a week for treatment. He would reportedly get to the hospital at 7 a.m. so he could be at work later that day.
Just after treatment, he was filming the comedy "Town and Country" with Warren Betty and Diane Keaton.
According to ABC News, Heston declared himself "cancer-free" in 2001.
Understanding Prostate Cancer
Prostate cancer, like what Charlton Heston had, is the most common cancer in men, according to SurvivorNet experts. The cancer starts in the walnut-shaped prostate gland, which is located between the rectum and bladder and produces the fluid that nourishes sperm.
In the United States, most prostate cancer is caught with screening examinations.
Prostate cancer can behave differently from one man to another. Sometimes, it is called "low-risk" and can be slow-growing, and treatment might not be necessary. In other men, the cancer may grow faster or be more aggressive, requiring treatment.
Common symptoms related to prostate cancer may include:
Blood in your urine
Trouble getting an erection
Pain or burning when you urinate
Pain in your back, hips, thighs, or other bones
Unexplained weight loss
Fatigue
The United States Preventive Services Taskforce recommends men at average risk between the ages of 55-69 years old should talk with their doctor about the pros and cons of prostate cancer screening. Most doctors agree that men over the age of 70 do not need screening.
The experts SurvivorNet asked suggested that men consider factors like their family history, genes, and age when deciding whether, and when, to screen.
Treating Prostate Cancer
Which risk group your cancer falls into will determine what treatment options are available to you. Your doctor will conduct a few tests to determine your prostate cancer risk.
One of them is PSA test, which is a blood test to help screen for prostate cancer. PSA, or protein-specific antigen, is the name of a protein secreted by the prostate gland. Men have a small amount of PSA in their blood all the time but large amounts may signal that something needs further evaluation.
Elevated PSA test does not always mean you have prostate cancer. It could also reflect that your prostate is enlarged which is common or it could signal an infection or inflammation.
A biopsy will help your doctor learn how prominent cancer cells are and if the cancer is aggressive. Based on the results, your doctor will determine your prostate cancer risk by giving it a Gleason Score. The score ranges from 6-10. The higher the score, the more aggressive the cancer.
After all of the information (PSA, Gleason Score, prostate exam, and the results of any imaging scans) has been collected, your doctor will use it to categorize your cancer into one of several groups, called risk groups. These include:
Low risk
Intermediate risk
High risk
In addition to your risk group, your doctor will also consider other factors, including:
Your age
Your overall health
Your life expectancy
Your goals for treatment
WATCH: The Debate About When to Have Prostate Surgery.
Your doctor will discuss your possible treatment options, which may include:
Surgery
This is an option for men with any risk group of prostate cancer that hasn't spread outside of the prostate gland. The type of surgery most often used is called a radical prostatectomy.
During the procedure, the surgeon removes the entire prostate, along with some tissue around it, including the seminal vesicles that release fluid into the semen. Your doctor can perform this through a traditional open procedure with one large incision, or through several small incisions, called laparoscopic surgery.
Surgery side effects may include erectile dysfunction and urinary incontinence. The risk for these depends on the type of surgical approach and factors specific to your cancer.
These issues are typically temporary and most men will regain almost normal function in both areas.
Radiation Therapy
Radiation, like surgery, is an option for men with any risk group. It uses high-energy X-rays to treat cancer.
You might get this treatment alone if your cancer is still early stage and confined to your prostate gland. Radiation therapy can also accompany hormone therapy if your cancer is more advanced or has spread outside your prostate.
It may also be used to relieve symptoms like bone pain and control cancer that has spread more widely.
External beam radiation therapy (EBRT) is a radiation treatment method that aims radiation at your body from a machine. You'll usually get this treatment five days a week for several weeks.
Newer techniques including stereotactic body radiotherapy (SBRT) aim more focused beams of radiation at the tumor, to spare surrounding healthy tissues, and may allow treatment in a shorter time.
Like surgery, radiation also has side effects. EBRT, for example, can also cause erectile dysfunction although it is much less likely to cause issues with urinary incontinence. However, it can cause issues with bowel function and urine flow.
Meanwhile, brachytherapy implants are small seeds containing radiation that are put directly into your prostate. This type of radiation works best in men with smaller prostates.
If your prostate is very large, your doctor might give you hormone therapy first to shrink it. You'll get brachytherapy in a hospital, while under anesthesia. Usually, the seeds are permanent and continue to release small doses of radiation, ensuring that the cancer is treated.
Some centers now use a form of brachytherapy that does not require permanent seeds. In this procedure, the radiation is put into the prostate and removed while the patient is under anesthesia.
Brachytherapy also has side effects including erectile dysfunction and issues with urine flow.
How androgen deprivation therapy is often used in the treatment of advanced prostate cancer, and how it works.
Androgen Deprivation Therapy
Androgens are male hormones that fuel the growth of prostate cancer. Androgen deprivation therapy (ADT), also known as hormone therapy, reduces levels of these hormones your body makes, to slow the cancer's growth.
You might get this treatment if your cancer has spread or comes back after treatment, or to shrink the tumor before surgery. You'll get this treatment as injections, implants placed under your skin, or pills.
Side effects associated with ADT can include fat gain, muscle loss, fatigue, and hot flashes in some men.
Active Surveillance
Often prostate cancer grows very slowly. Some men, especially those who are older or who have low-risk disease, may not need aggressive treatment, making active surveillance a viable choice.
During active surveillance, the doctor watches the cancer carefully, with a PSA blood test every six months and a digital rectal exam about once a year. You may also get prostate biopsies and imaging tests every one to three years.
Depending on the results of these tests, your doctor may decide to start you on treatment. It's important to remember, active surveillance is not watchful waiting. During watchful waiting, the doctor observes the prostate cancer until it spreads or causes symptoms.
About one-third to half of men who choose active surveillance will eventually require definitive treatment such as surgery or radiation therapy.
Surgery and Radiation Therapy
Radiation therapy can be used after surgery, to get rid of any cancer cells that were left behind. Getting radiation along with surgery is called adjuvant therapy. This is sometimes used when the surgeon is unable to remove all of the cancer, tests after surgery show that the cancer is a high risk, or the PSA is at detectable levels after surgery.
SurvivorNet experts believe it is important you understand all of your options and hear from other doctors at different institutions before making a treatment decision.
Working Through Cancer Treatments
Although Heston was diagnosed with prostate cancer in mid-1998, he continued making movies. According to IMDB, an online resource for TV and film news, Heston participated in numerous TV shows and movies in 1998 and the years after his treatment.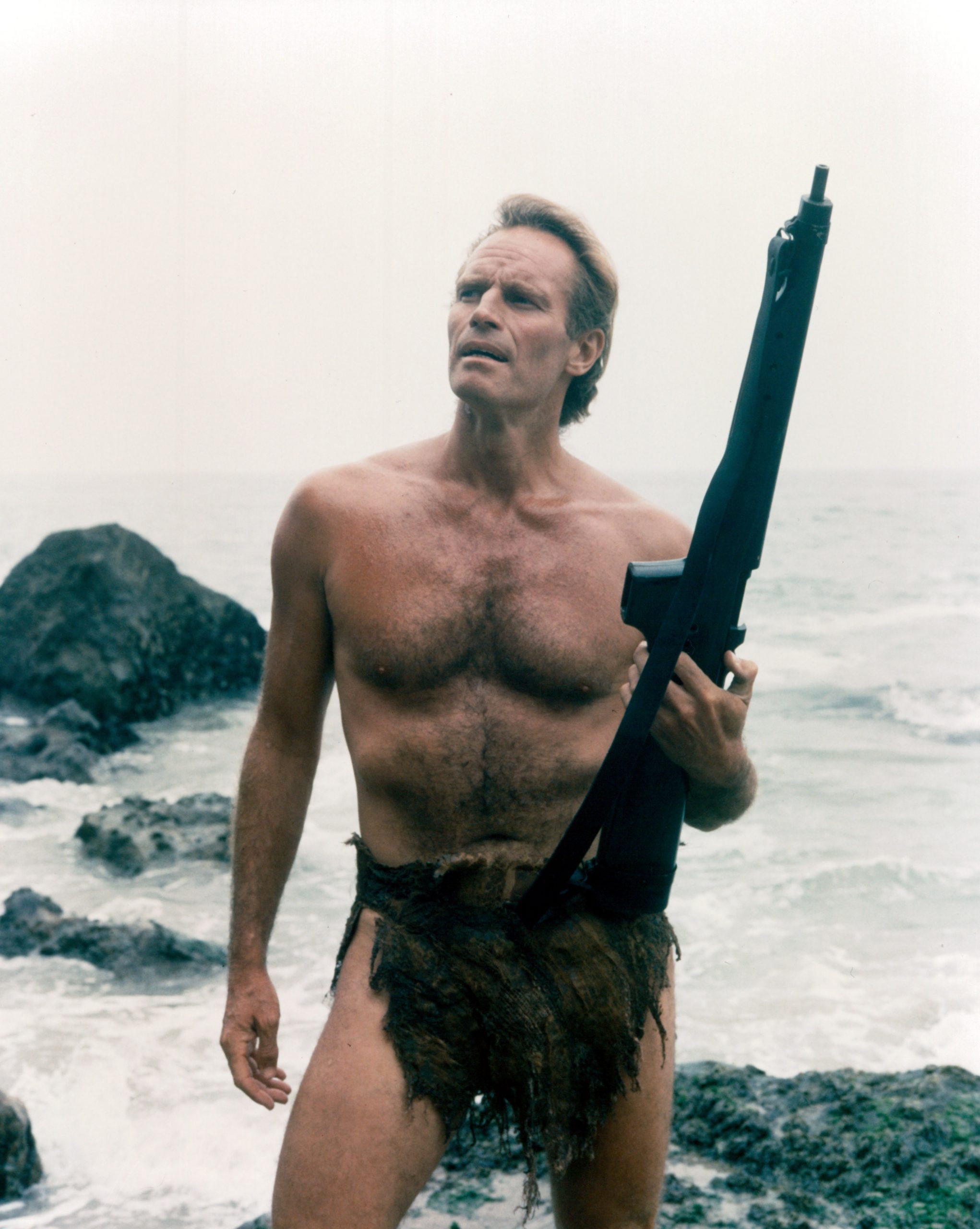 Whether to work while battling cancer is a decision many cancer warriors face. Your doctor or care team will help you determine if working during treatment is possible.
Doctors and social workers within the oncology field tell SurvivorNet that they recommend working during cancer treatment if you can. Work creates a sense of normalcy in a person's life.
Not only does it provide a needed source of income, but it also reminds you that you have a life apart from cancer.
Sometimes cancer can make you feel isolated and lonely, and being around people for work can alleviate feelings of loneliness.
It was clear that Heston's work brought him joy, and he continued until he was diagnosed with Alzheimer's disease in 2002.
According to the Centers for Disease Control, Alzheimer's disease is "the most common type of dementia" where the individual suffers from memory loss among other symptoms.
In a statement Heston released in August 2002, he told his supporters about his condition.
"I lived my whole life on the stage and screen before you. I've found purpose and meaning in your response," he wrote.
The long-time actor's fight with Alzheimer's disease worsened over the next six years until his passing in April 2008 at age 84.
Questions for Your Doctor
Is my prostate cancer in its early stage or more advanced?
What type of surgery approach will the surgeon use to treat my prostate cancer?
What kind of side effects should I expect after treatment?
What are some ways I can manage those side effects?
Will there be any sort of financial assistance available to me for treatment?
Will my diagnosis impact my ability to fulfill my daily activities?
Learn more about SurvivorNet's rigorous medical review process.
---