The Reeve's: Paralysis And Lung Cancer Journey
Christopher Reeve died at age 52 from complications from his total paralysis; his wife, Dana Reeve, died at age 44 from lung cancer.
Christopher, best known for his role as Superman in the 1978 film, Superman: The Movie, was a strong advocate for spinal cord research after a horse-riding accident in 1995 left him paralyzed from the neck down.
Dana died of lung cancer in 2006 and has said in previous interviews she was a non-smoker.
Lung cancer death rates have declined because of screening, smoking cessation, and for the first time a wave of new therapies that use the immune system to fight the cancer, as well as a wave of targeted therapies
Spinal chord injuries now have some hope in the form of experimental stimulation techniques
Christopher Reeve, best known for his role as Superman in the 1978 film, became paralyzed from the neck down in 1995, requiring his wife Dana to step in as caregiver and continue being a loving partner until his death in 2004 at age 52, after complications from a pressure wound.
After Christophers death, Dana carried out the couples' commitment to the Christopher & Dana Reeve Foundation, which is devoted to finding new treatments for paralysis, such as stem cells. Dana had her own unfortunate death from lung cancer in 2006 at the age of 44. This lung cancer awareness month we want to remember the legacy of the Reeve's and Dana's complete dedication to her role as a caregiver to her husband.
Destine For The Big Screen
Read More
Christopher was a graduate of Cornell University and the Juilliard School. He began his career on Broadway in 1976 in 
A Matter of Gravity
, starring Katharine Hepburn,
according to
the
History Channel
.
The 6'4″ actor was selected for the lead role in Superman: The Movie in 1978 and his career took off, reprising his role in three more films.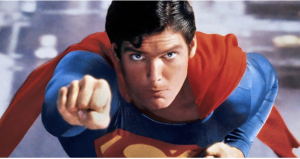 However, Reeve was determined to avoid being typecast and as a result, he took on a variety of stage and screen roles, according to the History Channel. His film credits included Somewhere in Time (1980), Deathtrap (1983), The Remains of the Day (1993) and Village of the Damned (1995).
This all came to a halt in 1995 when Christopher was thrown from a horse, breaking his neck, and leaving him paralyzed from the neck down. He became a fierce advocate for people will spinal cord injuries creating the Christopher Reeve Foundation (now known as the Christopher & Dana Reeve Foundation).
Since 1982, the Reeve Foundation has awarded over $138 million to labs around the globe to accelerate scientific breakthroughs across the field, according to the organization.
The New York Times reported "in September 2000 he moved an index finger and the news startled scientists who had not expected to see such progress so long after so severe an accident. Mr. Reeve expected nothing less and continued to improve."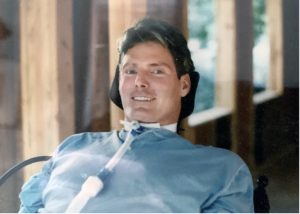 Christopher was dedicated to pushing the boundaries of his ailments and seeking therapies to improve his condition in any way possible.
He went on to direct In the Gloaming for HBO in 1997. His performance in a remake of Hitchcock's classic "Rear Window" won the Screen Actors Guild Award for best actor in a television movie or miniseries, according to NYT.
He also wrote two autobiographies: Still Me (1998) and Nothing Is Impossible: Reflections on a New Life (2002).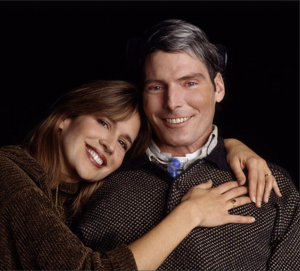 His wife Dana, who worked as a singer and actress in Broadway and Off-Broadway, would be a pioneer in caregiving and advocating for caregivers.
"As caregivers we're working primarily out of a feeling of love and obligation toward the person for whom we care. It's just part of our life," Dana said in an interview with the United Spinal Association.
Notably, there has been some progress in the treatment of spinal cord injuries in the form of various novel nerve stimulation techniques, as well as physical therapy.
Being A Caregiver Isn't Easy
As many in the SurvivorNet community know being a caregiver for someone with cancer or any health issue is not an easy task and can consume you. Realize that you may need help and it isn't a sign of weakness if you have to ask for assistance.
Caregiving Isn't Easy; Recognize That You May Need Help
Amy Brown, a nurse manager of Gynecologic/Oncology at Johns Hopkins Hospital in Baltimore, Maryland, stresses the importance of caring for yourself while you care for your loved one.
"Get sleep, eat well, exercise. Find something that brings you joy every day, whether it is going for a walk, praying, meditating, watching a movie, listening to an audio book, or getting together with friends," said Brown in an interview with SurvivorNet.
Though caregiving can be a difficult and sometimes thankless job, it can be very rewarding as well. Prior to her death, Dana wrote a letter to fellow caregivers that read:
Dear Caregiver,
After my husband Christopher was injured, it became obvious that paralysis is a family issue. Taking care of our family's' physical, emotional, social and economic needs can be fulfilling and rewarding. But providing care to a person who is paralyzed is a job we don't always expect to get.
We mourn our loved one's loss of mobility and independence. We also mourn our own losses: We feel isolated; we have no personal time; we feel exhausted, overwhelmed. And we feel no one else understands the demands placed upon us.
A caregiver must deal with medical concerns, hygiene, transportation, financial planning, advocacy, and end-of-life issues. Being an effective caregiver means gaining some sense of control over the situation. One way this is done is through information, and by sharing experiences or solving problems with other caregivers.
Please know that you are not alone, that you are extremely valuable, and that you and your family can lead active, fulfilling lives despite the challenges of paralysis. Don't ever be embarrassed to ask our Paralysis Resource Center for assistance. Just call toll-free 1-800-539-7309.
Best Wishes,
Dana Reeve
Understanding Lung Cancer
While Dana, a non-smoker, did not disclose the details of her lung cancer diagnosis, CBS reported in her obituary that her lung cancer was inoperable. Earlier reports said Dana was being treated, but no further details were given and could be that she didn't want to share the severity of her disease publicly.
Lung cancer is the second most common type of cancer. Diagnosis and treatment of the disease can be tricky since symptoms often don't appear until the cancer has spread.
An initial symptom, for example, could be as serious as a seizure if the lung cancer has already spread to the brain. But other symptoms can include increased coughing, chest pain, unexplained weight loss, shortness of breath, wheezing, losing your voice or persistent infections like bronchitis or pneumonia.
Smoking is, of course, the primary cause of lung cancer, but non-smokers can, and do, develop this disease, said Dr. Ronald Natale, Director of the Lung Cancer Clinical Research Program at the Samuel Oschin Comprehensive Cancer Institute, Cedars-Sinai Medical Center in Los Angeles.
Lung Cancer in Smokers vs. Non-Smokers
Researchers have made progress in understanding the differences between lung cancer in smokers versus non-smokers, said Dr. Natale, and they're developing targeted treatments that will be able to address the genetic drivers of lung cancer in non-smokers.
"Among patients who are nonsmokers, or former very light smokers, we identify a mutation that we can target with pills in about 60% to 70% of them. That leaves 30% or so, 40%, in whom we either have a target for which we do not have successful treatment," said Dr. Natale.
Targeted cancer therapy attacks very specific molecules within a tumor that are involved in its growth and spread.
Lung Cancer Screening
Many lung cancers are found accidentally, but screening can help doctors diagnose lung cancers at earlier stages of the disease when successful treatment is more likely. Early-stage lung cancers that are removed with surgery may even be curable. But more often than not, lung cancer diagnoses come after the disease has already spread to other parts of the body making it more difficult to treat.
"In about 70 to 80 percent of patients who are diagnosed with lung cancer, unfortunately the cancer has spread outside of the lung and is not suitable for surgery," Dr. Forde tells SurvivorNet.
But screening methods such as the low-dose computed tomography (CT) scan can save lives – if those who are at risk participate. This test uses a very small amount of radiation to create highly detailed pictures of your lungs to reveal cancer long before initial symptoms. The State of Lung Cancer 2020 report from the American Lung Association found that screening every currently eligible person would save close to 48,000 lives, but only about 6 percent of Americans who are at high risk are actually getting screened.
Former & Current Heavy Smokers Should Get Lung Cancer Screenings Using CT Scan, Says Leading Expert
"The concern is perhaps patients who are on Medicaid or don't have insurance will not be referred for appropriate screening," Dr. Forde says. "I think it behooves us all to try and increase the uptake of CT screening in particular, given that it's been shown to reduce lung cancer mortality."
The story of Christopher and Dana Reeve's is one of motivation and perseverance through many medical ailments. And while they are no longer with us it's important to remember their legacy and the mark they left on the medical community.
With assistance from Abigail Seaberg 
Learn more about SurvivorNet's rigorous medical review process.
---