Longing to be a Star
Actress Vivian Vance, who played the "Ethel" to America's beloved "Lucy" in I Love Lucy, died 22 years ago of cancer in 1979 at 70 years old.
Vance was initially diagnosed with breast cancer in 1973, and then the cancer metastasized, or spread, to her bones.
Vance lived a stressful life and endured abusive relationships; She also longed to be more than the comic relief. A leading expert says that there is a correlation between stress and cancer by way of the immune system.
Actress Vivian Vance, who played "Ethel" the sidekick to America's beloved "Lucy" in
I Love Lucy,
died 22 years ago of cancer at 70 years old.
Vance was initially diagnosed with breast cancer in 1973, and then the cancer metastasized, or spread, to her bones. She initially underwent a mastectomy and chemotherapy treatment.
Read More
Related: Cancer Warrior Alex Trebek Says Lucille Ball Gave Him His Big Break
After Vance's seven-year run with the hit comedy show that first premiered in 1951, the Emmy Award-winner went on to co-star in The Lucille Ball-Desi Arnaz Show, a sequel that lasted three more years.
I Love Lucy is widely considered to be one of the best and most influential sitcoms in TV history. The show remains popular today in syndication
A Stressful Life
The Kansas-born star had a lifetime of struggle; An unsupportive mother and a couple of bad marriages out of the four times she wed, not to mention desperately wanting to be a star and more than a sidekick. These experiences eventually led to a mental breakdown, although according to the Chicago Tribune, "(Vance) always spoke frankly of her personal crises … and was one of the few celebrities of her era to openly advocate therapy for psychiatric and emotional problems."
Related: Remembering 'America's Darling,' Late Actress Shirley Temple, One of the First Public Figures to Advocate for Breast Cancer Awareness
After Vance's cancer diagnosis, she moved from Salem, New York to Belvedere, California—a peaceful railroad town with dairy farms—because she wanted to change her lifestyle, which is common for many cancer patients to seek out a healthier environment.
Lucille Ball came to visit Vance while she was dying, according to Vance's friend Paige Peterson.
View this post on Instagram
"You could hear them laughing, and towards the end there was a lot of sobbing," said Peterson, whose mother rented her home to Vance in Belvedere. "It was an amazing thing to witness. The love of these two women."
Related: 'I Miss My Friend': Shannen Doherty Remembers Her Late Best Friend Who Passed from Cancer One Year Ago
Peterson noted how shook Ball was upon leaving the home that day. "The pain on her face shook me to my core. She was in tears. She couldn't speak."
"I think Viv gave up after that," Peterson added.
Vance had died three days later, and Ball apparently cried for months after, mourning her dear friend.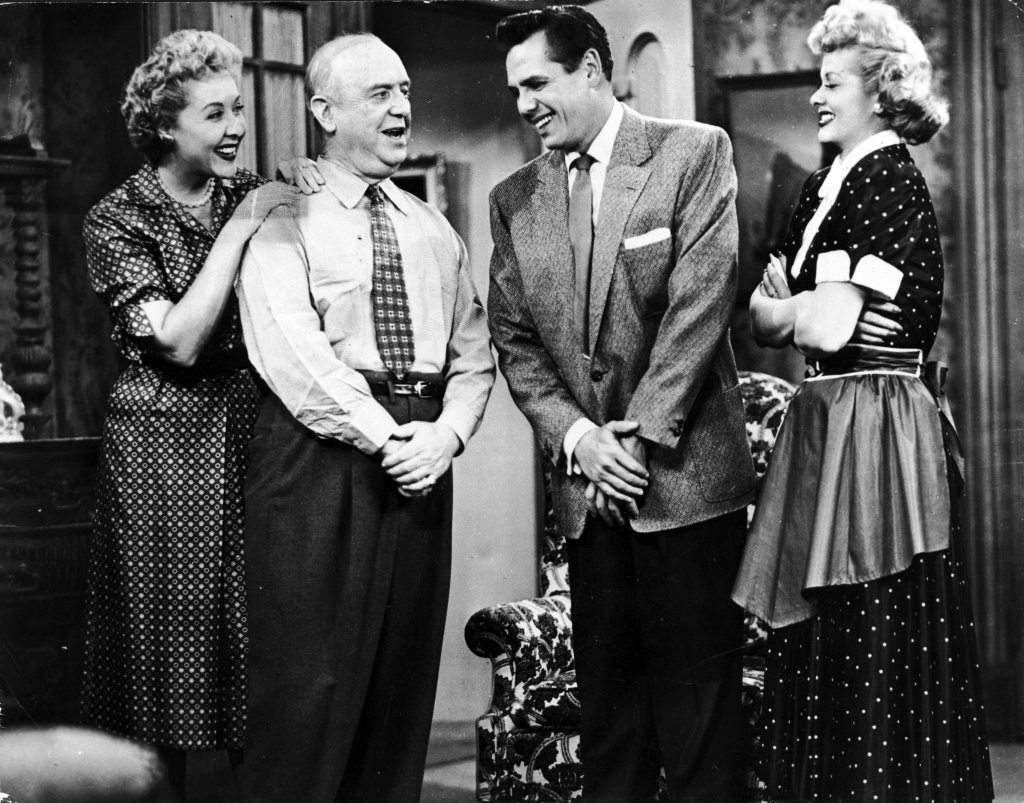 Stress and Cancer
While there may not be a direct link between stress and cancer, stress does affect the immune system, which typically is supposed to prevent and fight off invaders, like cancer cells.
Dr. Heather Yeo, a colorectal surgeon and surgical oncologist at NewYork-Presbyterian/Weill Cornell, says stress can decrease your body's ability to fight certain cancers.
Related: No, Stress Doesn't Cause Cancer. But it Can Lead to Other Cancer-causing Habits and Conditions
Dr. Yeo also says there are some studies which show stress could worsen healing and recovery from surgery as well as affect the risk of recurrence. "We know that when your immune system is down when there's an excess of stress hormones going on," Dr Yeo explained to SurvivorNet, "your body has a hard time recovering and cancer takes advantage of that."
She says there is no doubt that stress and your immune system affect your body and affect your body's chance of healing.
Related: Keeping the Immune System Strong During Cancer Treatment
"Many patients are very anxious and worried that they cause their own cancer through stress or anxiety," she said. "I always tell patients, you can't look in the past and you certainly can't blame yourself."
Patients Do Better When They are Less Stressed
When Breast Cancer Spreads to the Bones
Learn more about SurvivorNet's rigorous medical review process.