Actress And Singer Rita Wilson Credits 'Incredible Team' For New Album
Actress and singer Rita Wilson set to release new music on September 27.
It's her 5th album, 'Rita Wilson Now & Forever: Duets.' a collection of timeless songs from the 70's
Wilson has been married to Oscar winner Tom Hanks, 66, since 1988, and has two adult children, including troubled son 'Chet Haze' as well as a granddaughter.
Wilson was diagnosed with breast cancer in 2015, and underwent a mastectomy and reconstructive surgery.
The incomparable Rita Wilson – actress, breast cancer survivor and vocalist – says she's fulfilled a "dream" at 65.
Her "Rita Wilson Now & Forever: Duets" is her latest project featuring a collection of 1970's era songs performed with some of her favorite male singers.
Read More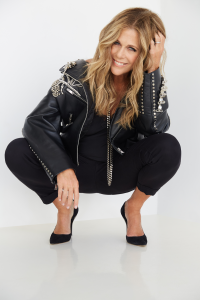 "I loved working with this incredible team to make this dream of mine a reality!," Wilson posted on Instagram. "These beautiful songs from the 1970s have been reimagined as duets with some of the greatest voices of this generation."
Wilson's album is set to be released on September 27.
View this post on Instagram
The Hollywood star has been married to Oscar winner Tom Hanks, 66, since 1988, and has two adult children and a granddaughter.
Their son, Chet, also known as "Chet Haze," is an actor and rapper who recently turned 32, and has described himself as the "black sheep" of the otherwise wholesome Hanks family.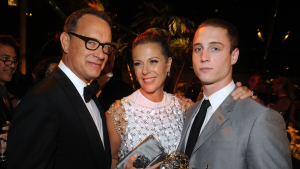 Chet has been embroiled in various controversies over the years.
Most recently, he's been criticized for declaring the summer of 2021 to be "White Boy Summer" and for controversial remarks he made on Instagram about COVID-19 vaccinations.
Wilson recently wished her son a happy birthday on Instagram, writing, "…you seek truth, you make us laugh, make Larry David laugh and share a birthday with @barackobama you are and always have been special. You have brought so much joy to our family. We love you so much!!!"
Rita Wilson's Breast Cancer Journey
Wilson was diagnosed with breast cancer in 2015. She underwent a mastectomy, followed by reconstructive surgery, to treat her cancer.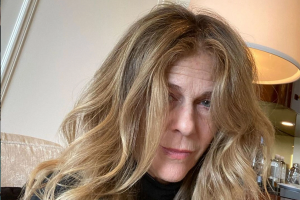 But Wilson told the New York Times, getting a second opinion saved her life.
"A friend who had had breast cancer suggested I get a second opinion on my pathology and my gut told me that was the thing to do," she said.  "For me, this is about telling people, 'You can get a second opinion—your insurance will pay for it, even Obamacare, God bless it, will pay for it."
Related: Second Opinions on Your Cancer Diagnosis or Treatment: Do You Need One?
She continued, "It's so easy to say, 'I'm just bein
g paranoid,' but you should trust your gut. A second opinion is critical to your health."
Wilson added, "I share this to educate others that a second opinion is critical to your health. You have nothing to lose if both opinions match up for the good, and everything to gain if something that was missed is found, which does happen. Early diagnosis is key."
The actress and singer's specific diagnosis was invasive lobular carcinoma.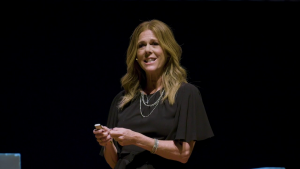 This type of breast cancer is named for its point of origin: the lobules.  Invasive lobular carcinoma begins in the milk-producing glands, called lobules, of the breast.
For this kind of cancer that's invasive, cancer cells have "broken out" of the lobule where they began and they may spread to other areas of the body.
Invasive lobular carcinoma only represents a small portion of breast cancers. The most common type of breast cancer starts in the breast ducts.
Treatment options for breast cancer include surgery (via a mastectomy or lumpectomy), chemotherapy, and radiation therapy. Some people also get preventative mastectomies if there's a history of breast cancer in the family and thus an elevated risk of developing the disease.
When Should You Consider a Mastectomy?
How to Screen for Breast Cancer
Breast cancer is typically detected via a mammogram, the screening method for this type of cancer. Mammograms look for lumps in the breast tissue and early signs of breast cancer.
Women aged 45 to 54 with an average risk of breast cancer (i.e. no family history of the disease) should have mammograms annually.
Related: When You're Called Back After a Mammogram: Breaking Down the Numbers
Dr. Connie Lehman, the chief of the Breast Imaging Division at Massachusetts General Hospital, says in an earlier interview, "If you haven't gone through menopause yet, I think it's very important that you have a mammogram every year."
"We know that cancers grow more rapidly in our younger patients, and having that annual mammogram can be lifesaving," says Dr. Lehman.
"After menopause, it may be perfectly acceptable to reduce that frequency to every two years. But what I'm most concerned about is the women who haven't been in for a mammogram for two, three, or four years, those women that have never had a mammogram," Dr. Lehman said. "We all agree regular screening mammography saves lives."
When Should I Get a Mammogram?
Learn more about SurvivorNet's rigorous medical review process.
---