Rod Stewart Reaches Out to Tom Parker
Singer Tom Parker, 33, is currently battling brain cancer, and his band, The Wanted, announced their upcoming reunion this week.
Parker shares in a recent interview how fellow musician, Sir Rod Stewart – who is a survivor of prostate cancer – lent his support to Parker after the young singer went public with his diagnosis.
Having a strong support system through cancer can make the world of a difference while going through treatment.
As if we didn't already have enough reasons to love
Maggie May
-singing musical icon Sir Rod Stewart, now we have another to add to the list: Stewart lent his support to fellow English musician, The Wanted's Tom Parker, after Parker was diagnosed with brain cancer.
Related: Singer Tom Parker Celebrates Third Wedding Anniversary Amid Brain Tumor Battle; Positivity and Support Matter
Read More
Stewart is a survivor of
prostate cancer
. He was diagnosed with the disease after a routine screening in 2017 and underwent radiation therapy to treat it. Tom Parker has been battling brain cancer since 2020 when he was found to have a brain tumor.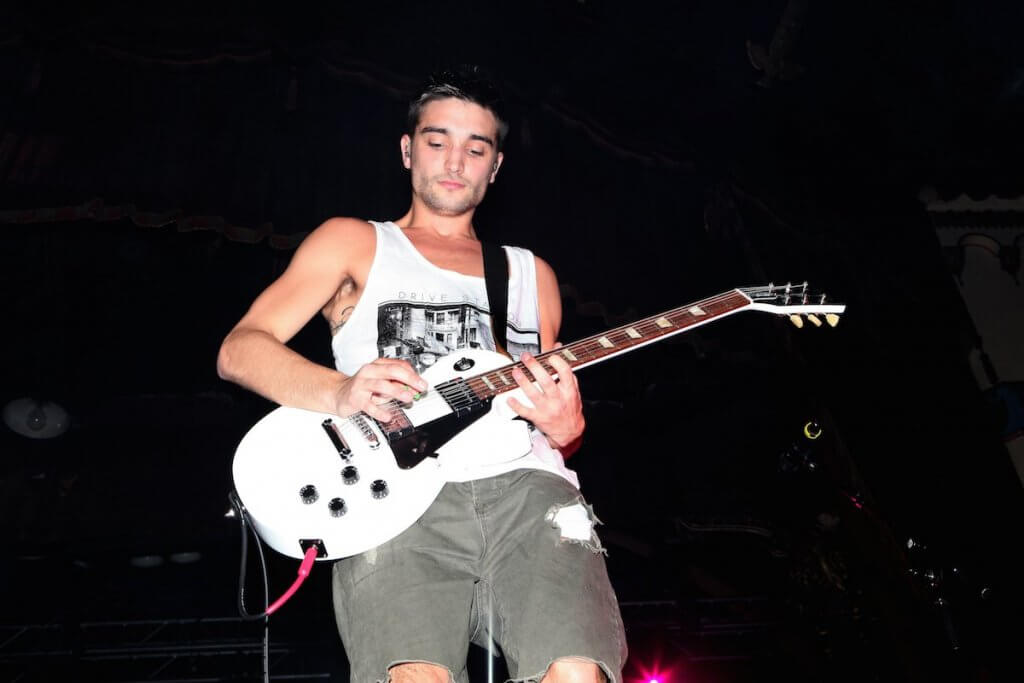 The Mirror reports how Parker heard from one of his musical heroes after he shared the news of his diagnosis. Parker says, "Rod messaged me saying, 'Listen, I've been through this situation. If you ever need to rant, I'm here for you whenever'. What a lovely thing to do," says Parker. "It was so nice of him to do that."
Parker's band, The Wanted, announced their reunion this week, which has left Parker busying himself with rehearsals and focusing more on the band amid brain cancer treatment, and being a husband and a father.
View this post on Instagram
Parker's Brain Cancer Battle
Parker went public with his brain cancer diagnosis in October 2020. The British musician shared his health news on Instagram, writing, "Hey guys, you know that we've both been quiet on social media for a few weeks and it's time to tell you why. There's no easy way to say this but I've sadly been diagnosed with a Brain Tumour and I'm already undergoing treatment."
View this post on Instagram
The Wanted's singer is treating his brain cancer with chemotherapy and radiation therapy.
Chemotherapy side effects can include nausea, fatigue, nerve pain, and hair loss. Parker shaved his head amid treatment and shared his new look on social media with fans, who were loving it.
Could a New Treatment Have Saved John McCain? Fighting Brain Cancer With Electric Fields
Support Through Cancer
Having support through the cancer journey – whether in the form of famous musical icons like Stewart, or more modest company – is critical. Arm yourself with a strong support network during your cancer treatment, so that it never feels like the burden is too great to bear.
Related: Comedian & Breast Cancer Survivor Tig Notaro Feels 'Overwhelmingly Grateful' for Family & Loved Ones; Support Through Cancer
While asking for help can, at times, feel scary and hard – know that the people who love and care about you want to support you and help. You're not a burden to people who love you; bite the bullet, and reach out. Many cancer fighters and survivors also find strength and community in formalized support systems, such as therapy and cancer support groups. Seek connection at your comfort level – do what feels right to you.
For Ovarian Cancer Patients, Support Groups Can Offer Comfort and Encouragement
Learn more about SurvivorNet's rigorous medical review process.