Learning about Thyroid Cancer
Sarah Huckabee Sanders is currently running for the governor of Arkansas and has admitted she feels "incredibly blessed" and "grateful" after undergoing a successful surgery for thyroid cancer.
Thyroid cancer, like many other cancers, can be difficult to spot and early cancer detection is key to successful treatment. So, it is important to talk to a doctor if you have any concerns about your body.
Symptoms of thyroid cancer can include lump, swelling or pain in the neck, voice changes, trouble swallowing or breathing or even a constant cough., but most people have no discrete symptoms, according to one of our experts.
Sarah Huckabee Sanders, a 40-year-old Republican candidate for governor in Arkansas, revealed this week she's feeling "incredibly blessed" and  "grateful" for surviving thyroid cancer and continuing her political campaign.
The former White House press secretary for former President Donald Trump just underwent surgery on Sept. 16, 2022, to "remove her thyroid and surrounding lymph nodes." Luckily, the operation for her stage 1 papillary thyroid carcinoma was a success and she was declared "cancer free" on Sept. 17.
Read More
"I feel great. I'm incredibly blessed to have had this caught early by the grace of God and amazing doctors and nurses who gave me world-class care here in Arkansas. I'm now cancer-free," Sanders told Fox News host Sean Hannity on Monday night. "
I'm grateful to have that behind me
, be back on the campaign trail, and I had some great moments of perspective on everything that really matters in life," she said.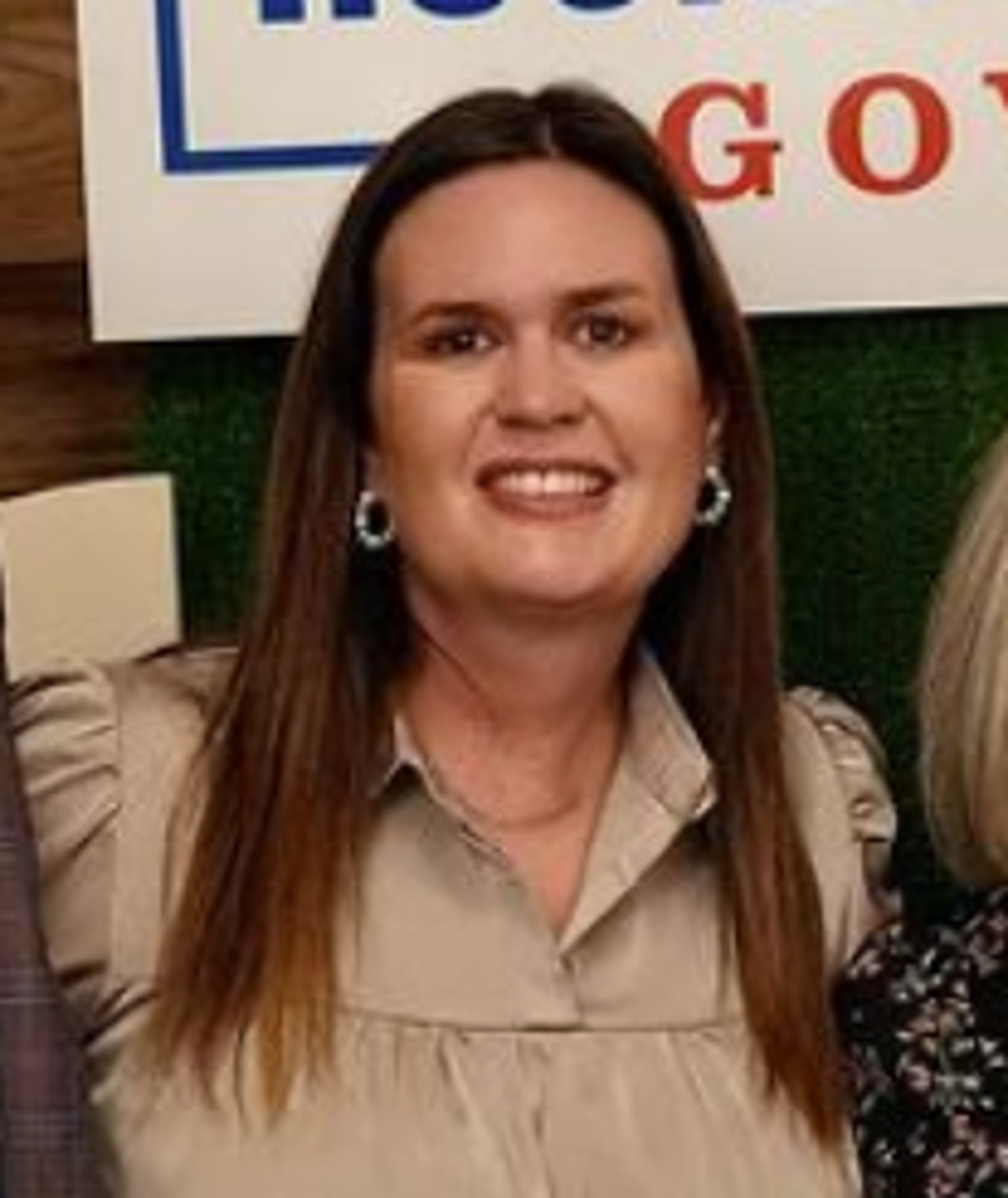 Related:
Sarah Huckabee Sanders, 40, Just Had Thyroid Cancer Surgery. Is It Safe For Her To Keep Aggressively Campaigning For Arkansas Governor?
The loving mom of three also praised her father, Mike Huckabee, for his undivided support.
Speaking of her dad, the former governor of Arkansas, Sanders explained, "He's an incredible source of encouragement, a great resource throughout this process, and certainly so helpful in everything that I'm doing."
"I think no one will be happier for me to take the claim of best governor of Arkansas than he will," Sanders added.
Following the interview, Sanders took to Instagram to share a clip of her talk with Hannity.
"I am thankful for the many prayers, the world-class care here in Arkansas, and that by the grace of God I am cancer-free. I've come out on the other side tougher, stronger, and ready to win in November!" she captioned the post.
In the wake of Sanders' successful surgery in September, her campaign team released a statement from the Republican detailing how her doctor "ordered a biopsy on an area of concern in my neck and the test revealed that I have thyroid cancer."
Related: Sarah Huckabee Sanders Announces She Had Successful Thyroid Cancer Surgery: 'By The Grace Of God I Am Now Cancer-Free'
"Today, I underwent a successful surgery to remove my thyroid and surrounding lymph nodes by the grace of God I am now cancer-free," Sanders said in the statement.
Sanders concluded by admitting her experience with cancer "has been a reminder that whatever battle you may be facing," and urged her fans not to "lose heart."
Understanding Thyroid Cancer – Sarah Huckabee Sanders' Cancer
Thyroid cancer is a type of cancer that starts in the thyroid gland which makes hormones that help regulate your metabolism, heart rate, blood pressure and body temperature. Treatments for this type of cancer can include surgery, hormone therapy, radioactive iodine, radiation and chemotherapy.
Spotting thyroid cancer can often be difficult. The American Cancer Society reports that symptoms may include a lump, swelling or pain in the neck, voice changes, trouble swallowing or breathing or even a constant cough.
'You Are Your Own Best Advocate'
"Most people have no discrete symptoms — the majority of cases now are found incidentally," Dr. Ho said in a previous interview with SurvivorNet. "However, a sizable number of people may first discover their cancer when they feel a bump on their neck. Other possible late symptoms include problems swallowing, the sensation of something in their throat, neck compression when laying flat or voice changes."
The good news is that many of these possible symptoms, including lumps in the thyroid, are both common and commonly benign – but it never hurts to ask your doctor.
Chances of cancer recovery increase significantly with early detection, so it's important to address any warning signs of thyroid cancer, or any cancer for that matter, with a medical expert swiftly.
Symptoms of Thyroid Cancer
Thyroid cancer is a disease that begins in the thyroid gland, which is at the base of the neck. The cancer will often present itself as a large bump (tumor) in the neck. It remains unclear what causes the disease. Some symptoms of thyroid cancer can be mistaken for a common cold.
Symptoms of thyroid cancer include the following, outlined by the American Cancer Society (ACS):
Related: 7 Common Signs of Thyroid Cancer & How to Spot Them
A lump in the neck, sometimes growing quickly
Swelling in the neck
Pain in the front of the neck, sometimes going up to the ears
Hoarseness or other voice changes that do not go away
Trouble swallowing
Trouble breathing
A constant cough that is not due to a cold
Luckily, thyroid cancer is typically slow-growing, but that doesn't mean it can't be serious. If you have any of these symptoms, be sure to flag them with your doctor.
A Variety Of Treatments
Treatments can vary, depending on the type of cancer present. According to the Mayo Clinic, some varieties might not even require any treatment at all, at first, due to how slowly they grow.
However, surgery is often recommended as part of a course of action. These surgeries can range in severity, from removing a portion of the thyroid to removing the lymph nodes in the neck.
The Importance Of Speaking Up When You Feel That Something Is Wrong
While recovery from surgery can vary from person to person, most patients make a recovery in 10 days to two weeks.
Aside from surgery, there are a range of other possible treatments that a doctor might recommend. Those include hormone therapy that can suppress the growth of cancerous cells, radiation therapy, chemotherapy or using targeted drugs.
Contributing: SurvivorNet Staff
Learn more about SurvivorNet's rigorous medical review process.
---