When cancer surgery leaves someone with little control over their bladder, it can be difficult to do daily activities, much less perform in front of thousands of people. But that's exactly what legendary singer Sir Elton John, 72, had to do during a concert two weeks after his prostate cancer surgery.
In "Elton John: Uncensored," a new interview with the musician on BBC One, he told Graham Norton that he wore a diaper under his outfit during a Las Vegas show in 2017, when he hadn't yet regained bladder control after his treatment for cancer. John was diagnosed with prostate cancer in 2017.
Read More
"If only they knew at that moment I was pissing myself," he said.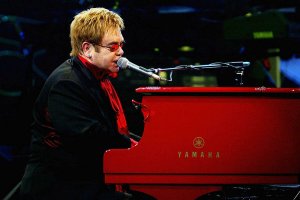 Elton John's Cancer Journey
"I wasn't as shocked at hearing the word 'cancer' as I might have been," Elton John wrote in his book "Me." "It was prostate cancer: no joke, but incredibly common. They'd caught it early, and besides, I'm blessed with a constitution that just makes me bounce back from illnesses."
John had surgery to treat the cancer, and the surgery was successful, but 10 days later, John contracted a fever and a major infection. "It turned out that I had a rare complication from the operation," he wrote in the book, and he spent 11 days in a London hospital "wondering if I was going to die".
The complication encouraged him to take some time off of touring to spend time with his husband David Furnish, and their sons, Zachary and Elijah.
On his decision to have the surgery, John wrote, "A lot of men won't have it, because it's a major operation, you can't have sex for at least a year afterwards and you can't control your bladder for a while."
"But effectively my kids made the decision for me," he continues. "I didn't like the idea of cancer hanging over me — us — for years to come: I just wanted rid of it."
Prostate Cancer Information
John's was one of 174,650 new cases of prostate cancer diagnosed each year — which is about 9.9% of all cancer diagnoses.
He's also in the age range — men who are 65 and older — which makes prostate cancer even more common, according to the National Cancer Institute. It's the most common cancer other than skin cancer for men in America. Although most men who are diagnosed with prostate cancer do not die from it, it is the second-highest cause of death behind lung cancer for men.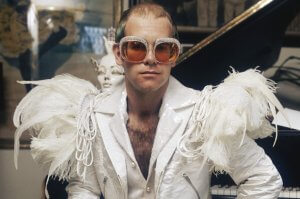 Fortunately, due to routine screening tests and effective treatments, prostate cancer has a 98% five year survival rate, meaning that people who are diagnosed usually live for at least five years after diagnosis.
How Do I Decide Between Surgery and Radiation?
John says in his new memoir that he opted for surgery to treat his prostate cancer over a rigorous course of radiation treatments.
Ten years after prostate cancer treatment, most patients have similar results whether they received radiation or surgery, according to Dr. Stephen Freedland, a urologist at Cedars-Sinai Medical Center.
So deciding what treatment to go with is a very personal decision. Dr. Freedland said doctors will have their own bias regarding what they prefer, so it's worth seeking out second and even third opinions before starting treatment.
When Exactly Should I Get Prostate Cancer Surgery?
There are differences of opinion when you're considering treatment for early stage, high-risk prostate cancer. Some facilities believe surgery is the way to go as long as the disease has not spread.
Others feel the change in the quality of life has to be balanced against the potential that you've improved the overall outcome. "That's a very serious conversation [patients] should have," said Dr. Patrick Swift, clinical professor of Radiation Oncology at Stanford University Medical Center, "and it involves choosing between surgery or just having radiation with hormone therapy."
What Are the Options for Prostate Cancer Screening?
John wrote in his memoir that "they discovered [the cancer] during a check-up. … My doctor noticed the level of prostate- specific antigens in my blood had gone up slightly and sent me to an oncologist for a biopsy. It came back positive."
Current recommendations suggest that men begin speaking with their doctors about screening for prostate cancer at age 50, but there aren't any specific guidelines about when to get screened because research hasn't yet proven the advantages outweigh the risks of screening.
Screening tests for prostate cancer include:
Digital rectal exam, wherein a doctor or nurse inserts a gloved finger into the lower part of the rectum to feel for lumps on the prostate
Prostate specific antigen test (PSA), or a test that measures the level of PSA in the blood. PSA is a substance made mostly by the prostate that may be found in an increased amount in the blood of men who have prostate cancer
Gene 3 (PCA3) RNA, which measures the amount of PCA3 RNA in the urine after a DRE. If PSA has been determined high, and a biopsy has shown no cancer, high amounts of PCA3 RNA may lead to another biopsy and may help diagnose prostate cancer
Transrectal ultrasound, a procedure in which a probe that is about the size of a finger is inserted into the rectum to check the prostate
Learn more about SurvivorNet's rigorous medical review process.
---