The singer Dave Mustaine from the heavy metal group Megadeth, who announced he had throat cancer earlier this year, revealed that he's recovering and feeling optimistic after treatment for his disease.
Because Mustaine has used his vocal chords so frequently throughout his career, and because his style of vocals can sometimes be pretty harsh, SurvivorNet wanted to find out whether there is any relationship between using your voice a lot, and getting cancer in your throat.
Read More
The answer we got was clear and definitive: "There is no additional risk for laryngeal cancer based on voice use, and specifically singing,"
Dr. Joseph Spiegel
, M.D., Co-Director of the Jefferson Voice and Swallowing Center at Thomas Jefferson University Hospital in Philadelphia told SurvivorNet.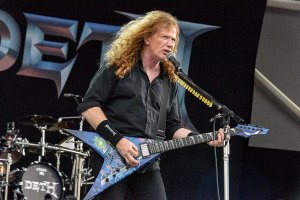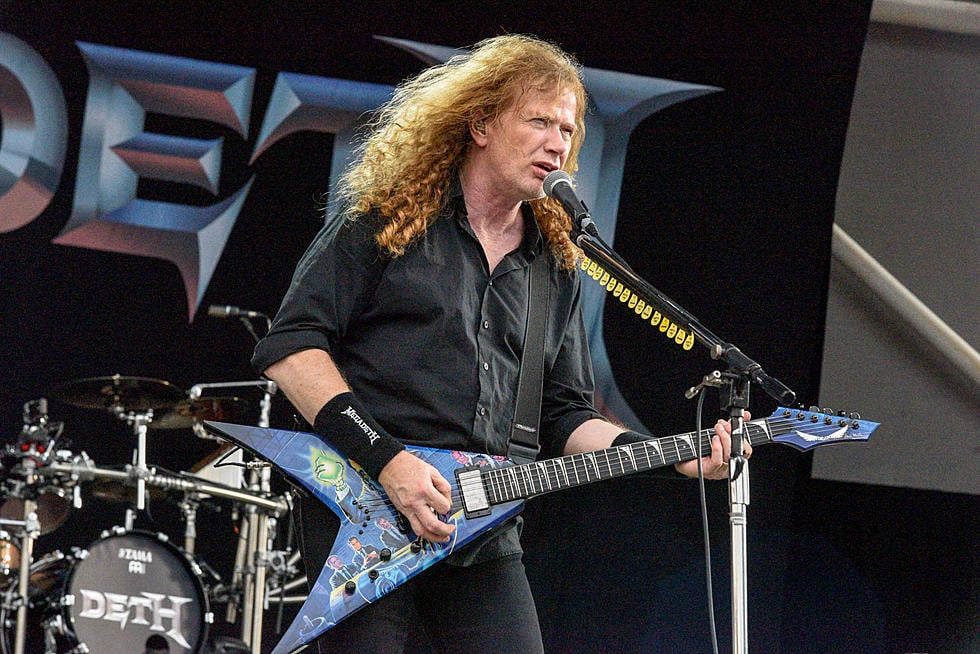 Dr. Speigel elaborated, "The chronic lesions associated with voice use such as vocal nodules are not pre-cancerous."
He also warned against the dangers of smoking, and said that if your profession puts you in contact with cigarette smoke, that could increase your cancer risk, "Some singers have risk because of secondary smoke exposure at certain venues but no more than the patrons that are also exposed. This is lessening with indoor smoking restrictions in the US."
RELATED: Megadeth and Metallica Legend Dave Mustaine Has Throat Cancer, Stops Touring For Treatment
Mustaine posted his update on the Megadeth website, saying he's finishing up with chemo and his medical team seem optimistic, "I'm almost through the last round of treatment and my doctors are feeling very positive regarding my progress."
And that the support he's received through his journey has meant a lot, "I want to thank all of you for the support and well wishes these last few months. I can't express enough gratitude as it has made this hard road easier knowing you are in my corner fighting with me!"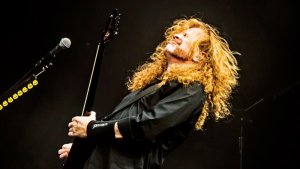 He also said that they'll be keeping an eye on him as he (incredibly) takes on his upcoming "Megacruise" tour as scheduled, "Over the next few weeks my condition will be evaluated, and I will keep you posted on my progress as we get closer to the sailing date of the first Megacruise!"
"We can't wait to see you, and I know all of the other wonderful artists feel the same way. Let's make this event one for the record books. Less than 30 days till we are Thrashing through the Pacific!"
"See you all very soon," he signed off on the note, "Dave."
Options For Throat Cancer Treatment
We don't know the details of Mustaine's case, but we do know that there are a few types of throat cancer, and that some kinds are totally curable. "Hopefully, [the cancer is] just involved in the neck and in the lymph nodes because if that's the case, then we can use our treatments to cure the cancer," says Dr. Jessica Geiger, a medical oncologist specializing in head and neck cancer at Cleveland Clinic Cancer Center. "But if the PET scan shows that the cancer has moved to the lungs or the liver, then our approach would not be to cure cancer but to treat it and to keep it under control."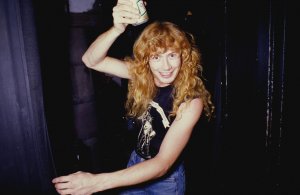 "It's really complicated because there's three stage four's. It's not like breast cancer where once you're stage four, you're incurable," she continues.
Geiger told us a little bit about early stage throat cancer, "In early stage throat cancer, the cancer is confined to just what we call the primary tumor in the back of the throat or the tonsils or the base of the tongue. That's often treated with surgery alone or sometimes even just radiation alone."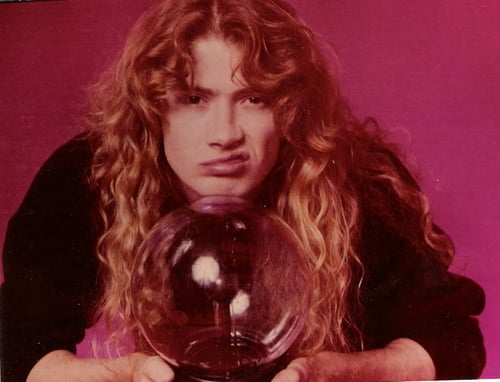 And said that in later stage cancer, the disease has a few different characteristics, "In more advanced throat cancer cases, which is actually the most common stage that we see, we call it locally advanced and so, in addition to the primary tumor where the cancer started, lymph nodes of the neck are involved. Sometimes these are lymph nodes on the same side of the neck that the cancer started," she says. "Sometimes it involves contralateral or lymph nodes that are on the opposite side of the neck where the primary tumor began."
Finally, she talked about a specific throat cancer diagnosis that can't be cured, "Patients who have disease that has spread outside of the head and neck region, meaning below the clavicles, into the lungs or into the liver, we call that distant metastatic disease and by definition those patients are considered incurable," she continues, "So our efforts at treatment would be focused on palliative therapy, controlling the disease but, unfortunately, not curing it."
Throat Cancer and HPV
Often, throat cancer is caused by HPV, or human papillomavirus, which is the most commonly sexually transmitted disease. It usually goes away by itself, but sometimes it leads to other diseases. "The most common type of head and neck cancer patients that we see are patients who have HPV-related throat cancer. So this is cancer that starts in the back of the throat such as in the tonsils or the base of the tongue," says Dr. Geiger. "They often don't present with symptoms until they have lymph nodes in the neck that are involved. So they come in because they have a neck mass that they felt just incidentally, with or without pain. Sometimes they have a sore throat, but sometimes all they have is a painless neck mass."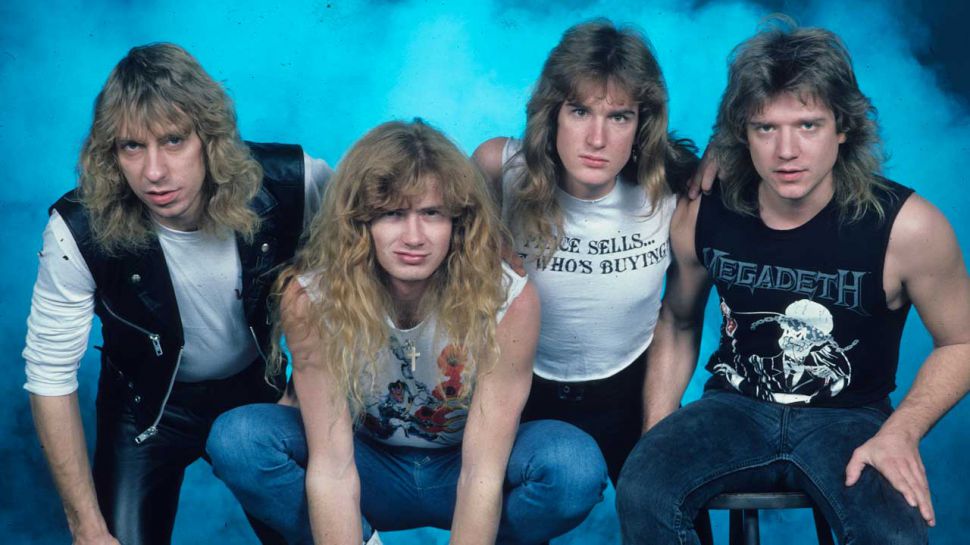 "The most common symptoms for throat cancer are a painless neck mass that the patient may just feel when they're shaving or washing their face. Sometimes it's painful, but a lot of times they don't feel anything except just a lump there, and that brings them to the attention of their doctors," says Dr. Geiger, "Their doctors often then will order imaging such as an ultrasound of the neck or a CAT scan and we can see the mass there."
According to Dr. Geiger, "The treatment for throat cancer, regardless if it's caused by HPV or tobacco smoking, is the same. We know that this treatment causes a lot of side effects, a lot of longterm side effects. Difficult swallowing, neck fibrosis or scar tissue so it makes it difficult for the patients to turn their head. There's a lot of longterm side effects from radiation and chemotherapy that come about."
"Typically, a patient who develops a sore on the tongue or a lesion in the inside of the mouth that doesn't heal, they'll be seen by their primary doctor first who then will refer them to an ear, nose and throat surgeon or an oral surgeon," she tells us, "Oftentimes, we have patients who are referred to our clinics from their dentists office who notice a sore that doesn't seem to be healing, or a wound that is on the inside of their mouth or around their teeth. Then, we set the patients up with a biopsy to confirm cancer or to show something else and we proceed from there."
"A lot of our clinical trials, now, are looking at what we call de-intensifying therapy. Reducing the amount of radiation that patients receive, leaving out chemotherapy or substituting another agent such as immunotherapy in place of chemotherapy," she said. "Shortening the duration of radiation or shortening to doses or frequency of radiation. These are questions that are being asked in clinical trial format and over the next several years we hope to answer whether or not patients with HPV-related throat disease actually need the full course of treatment that tobacco-related cancers need."
Mustaine has been married to Pamela Casselberry since 1991 and they have two children, Elektra and Justis.
Learn more about SurvivorNet's rigorous medical review process.