Learning About Testicular Cancer
Aksel Lund Svindal, a skiing champion from Norway, announced over the weekend that he underwent tests, scans, and surgery following his testicular cancer diagnosis.
The 39-year-old revealed a change in his body made him seek medical advice, which led to his diagnosis. He's now urging others to ask questions and get checked when something doesn't seem right.
Symptoms of testicular cancer can be subtle. Some people may even confuse the early symptoms such as a small mass in their testicle as an injury. But when these signs are dismissed, the cancer can grow and become worse.
Self-examinations are incredibly important when it comes to screening for testicular cancer. Men aged 15 to 55 should perform a monthly self-examination to find any changes in the testes that might indicate cancer at an early stage.
Aksel Lund Svindal, a 39-year-old skiing champion from Norway, announced over the weekend that he underwent tests, scans, and surgery following his testicular cancer diagnosis.
The retired ski professional Norwegian took to Instagram on Saturday to share a photo of himself in a hospital gown and explain his recent battle with cancer in a lengthy caption.
Read More
"I felt a change in my body. I wasn't sure what it was, or if it was anything at all. But I decided to have it checked out. I went to see a doctor, and was quickly transferred to the hospital where they confirmed what the doctor suspected. Testicle cancer," the six-foot-two, 214-pound athlete wrote.
He continued, "Tests, scans, and surgery all happened very quickly. And already after the first week I knew the prognoses looked very good. All thanks to that first decision to go see a doctor as soon as I suspected something was off."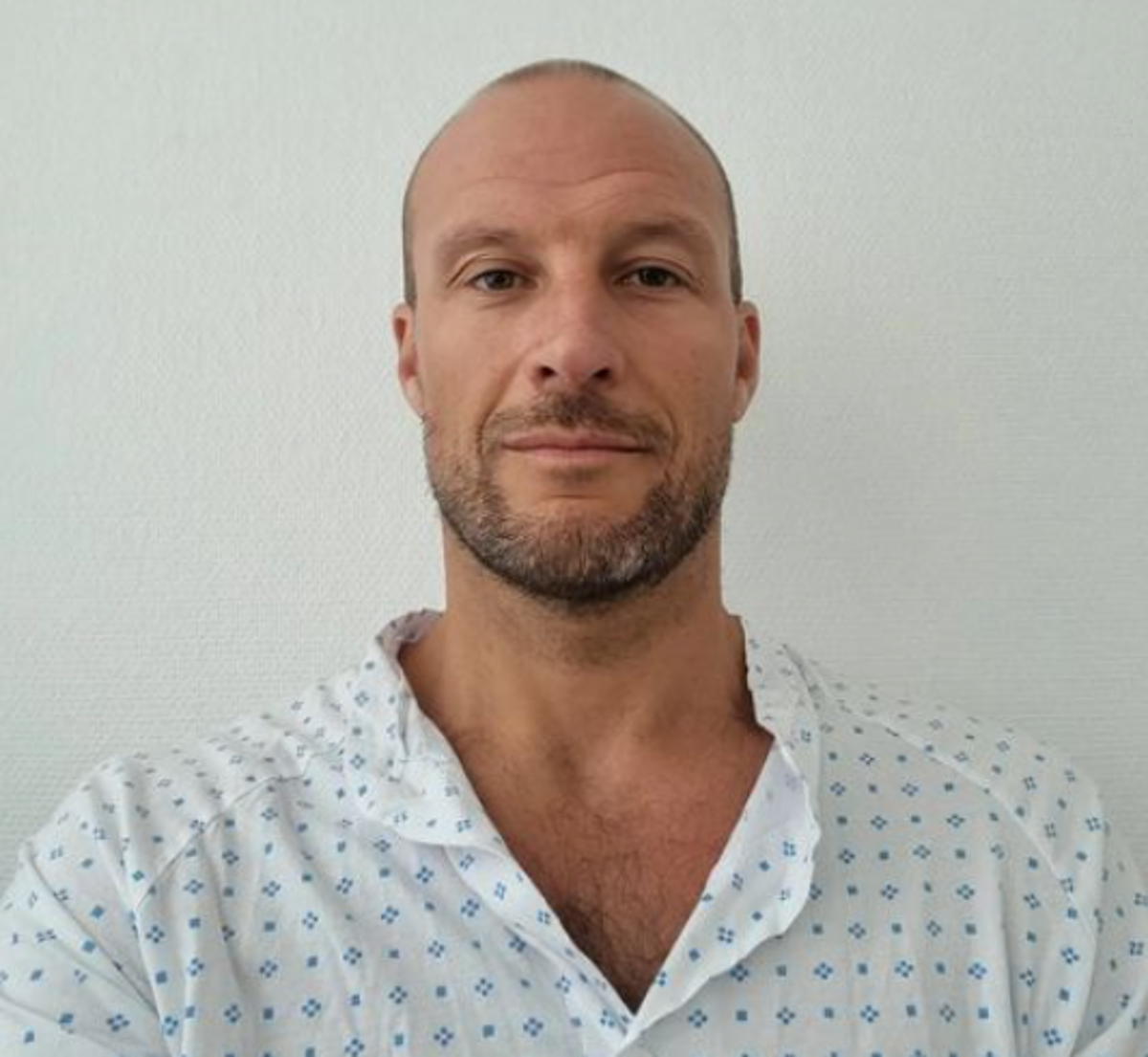 Svindal admitted he didn't know testicle cancer is the most common type of cancer found in men under the age of 50 and it's not uncommon in men in their early 20s.
"What I also know is that men are not great at talking about health issues. And sometimes that's exactly what you need to do to get knowledge or to make that good decision to go see a doctor," he added.
Svindal urged anyone living in Norway to contact @kreftforeningen [The Norwegian Cancer Society] with any questions.
RELATED: Man, 47, With A Lump On His Testicle Was Told By Doctor 'Not To Worry:' Then He Watched A YouTube Video And Realized He Had Cancer
"They've got both experienced people and answers to questions you might have. They do a great job. And I'm sure other countries have similar foundations," he concluded.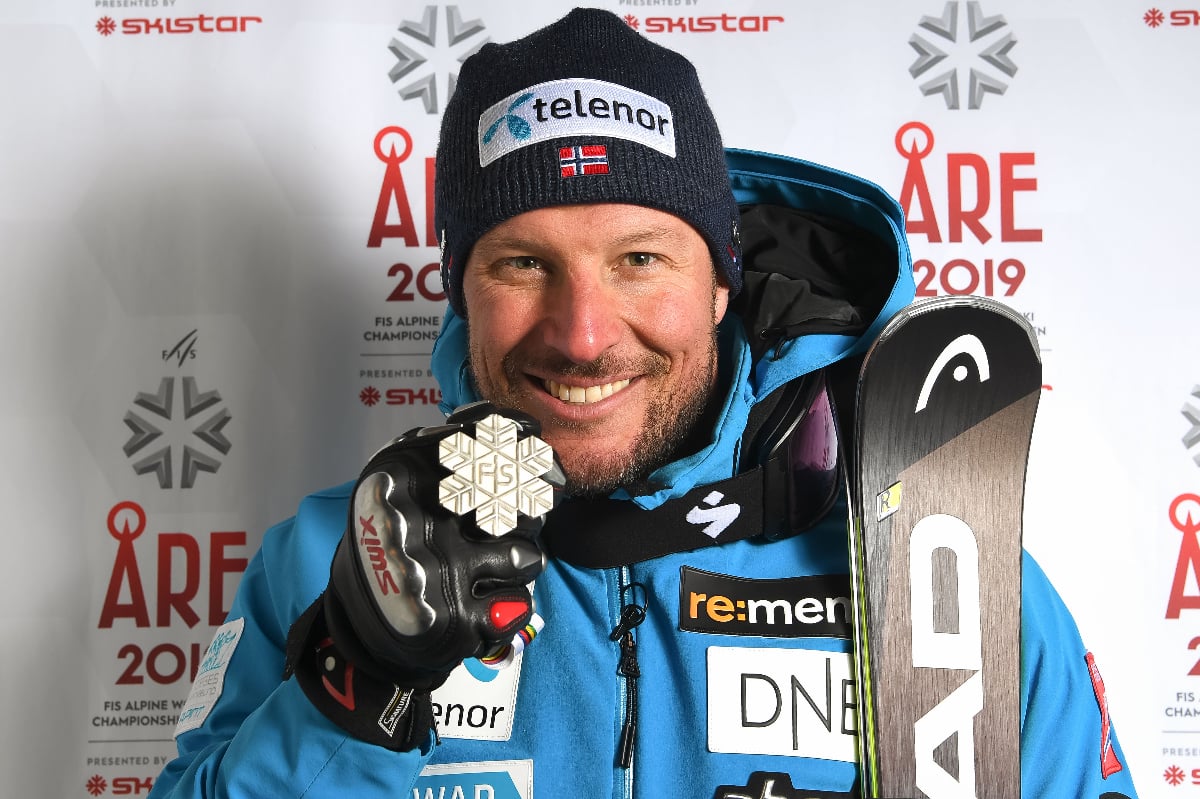 Svindal retired from his skiing career after his last race in Åre, Sweden, 2019, according to ESPN. The two-time Olympic skiing champion one four Olympic medals in total.
And back in November 2007, Svindal broke bones in his face after a crash during a run in Beaver Creek, Colorado. His groin and abdominal area were cut open during the crash, but Svindal returned to the sport quickly.
Understanding Testicular Cancer
Testicular cancer starts in the testicles (also called testes; a single testicle is called a testis), and these organs are part of the male reproductive system. The two organs are each normally a little smaller than a golf ball in adult males, according to the American Cancer Society. The testes are held within a sac of skin called the scrotum, which hangs under the base of the penis.
Testicular cancer is not common, according to ACS. In fact, about 1 of every 250 males will develop testicular cancer at some point during their lifetime. In contrast, since testicular cancer can usually be treated successfully, a man's lifetime risk of dying from this cancer is very low—about 1 in 5,000.
Dr. Edwin Posadas, the medical director of the Urologic Oncology Program at Cedars-Sinai Cancer, previously told SurvivorNet that testicular cancer doesn't often present with pain, but it can.
"Most men will present with some sort of mass on their testicle; a sexual partner or spouse may feel the mass when they're being intimate," he said, adding that some men may notice blood in their ejaculate as a result of testicular cancer, which is a less common symptom.
Save A Nut Testicular Cancer Survivor Mark Borja Makes It His Mission To Spread Awareness
Luckily, Svindel decided to see a doctor when he felt a change in his body. Get checked immediately if you have any lingering symptoms, especially if you discover a lump in your penis.
Other symptoms can include:
Breast growth or soreness
Early puberty in boys
Low back pain (a potential symptom of advanced testicular cancer)
Shortness of breath, chest pain, or a cough (a potential symptom of advanced testicular cancer)
Belly pain – (a potential symptom of advanced testicular cancer)
Headaches or confusion (a potential symptom of advanced testicular cancer)
Dr. Posadas urges young men to seek medical care if they are having symptoms. "Most men under the age of 40 tend not to think about seeing a doctor – they need to know to advocate for themselves," he said.
Screening for Testicular Cancer
Testicular self-examination is one way to screen for this disease, Dr. Posadas says.
"It takes less than a minute," Dr. Posadas previously told SurvivorNet. "Rub testicles through your fingers – looking for any sore areas. Rub the top of the testicle, particularly the delicate epididymis. (The epididymis is a tube at the back of the testicles which stores and carries sperm.)
"Don't squeeze real hard on there… [You should] look for a smoother feel; if you feel a hard nodule on there, you may require blood work from a urologist. [Testicular cancer] is highly curable, even when it's advanced."
In a previous interview with SurvivorNet, Dr. Bradley McGregor, clinical director of the Lank Center for Genitourinary Oncology at the Dana-Farber Cancer Institute, also emphasized the importance of self-examinations.
Dealing With the Shame That May Come With Testicular Cancer
"It is recommended that men aged 15 to 55 perform a monthly self-examination to find any changes to help find the cancer at an early stage," Dr. McGregor said. And if someone spots any of the early symptoms, "he should visit his doctor immediately." It's important to be aware of your body and get in touch with a doctor if you notice anything unusual.
"Testicular cancer commonly occurs from ages 20-45, but it can occur at any age," Dr. McGregor continued. "The highest risk factor for testicular cancer is a history of cryptorchidism, an undescended testicle, where the testicle does not move down into the scrotum before birth. Men with a family history of testicular cancer are at increased risk as well. No lifestyle changes have been shown to definitively reduce the risk of testicular cancer."
Contributing: SurvivorNet Staff
Learn more about SurvivorNet's rigorous medical review process.
---