Jesus Trejo's Advice For Cancer Caregivers:
Laughter is healing. Don't take yourself too seriously.
Pay attention to your own health to avoid burnout; meditation, breathing exercises, and prayer can all help.
Remember that you're not alone in this journey; accept help from others.
Jesus Trejo, a stand-up comedian in Long Beach, CA,  became a caregiver after both of his parents were diagnosed with cancer. His comedy special,
"Stay At Home Son"
appears on Showtime.
Trejo's mother was diagnosed with a cancerous brain tumor and later, his father faced colon cancer. An only child, Trejo put his career—and his dreams—on hold to care for them because, he says, "it was the right decision."
Read More
RELATED VIDEO: Patrick Dempsey's Advice to Cancer Caregivers: Take Care of Yourself, Too
His advice for others in his situation. Don't take yourself too seriously. When he found himself cutting lawns to keep his father's gardening business afloat, Trejo, who has a college degree, joked, "I was living the American Dream—backwards."
Brain Tumor Surgery: "Everything Changed"
"When they did the surgery, we didn't understand the severity of it, given her age. There were complications. She spent a month in the ICU," he explains. She was released from the hospital and "everything changed" for Trejo and his father.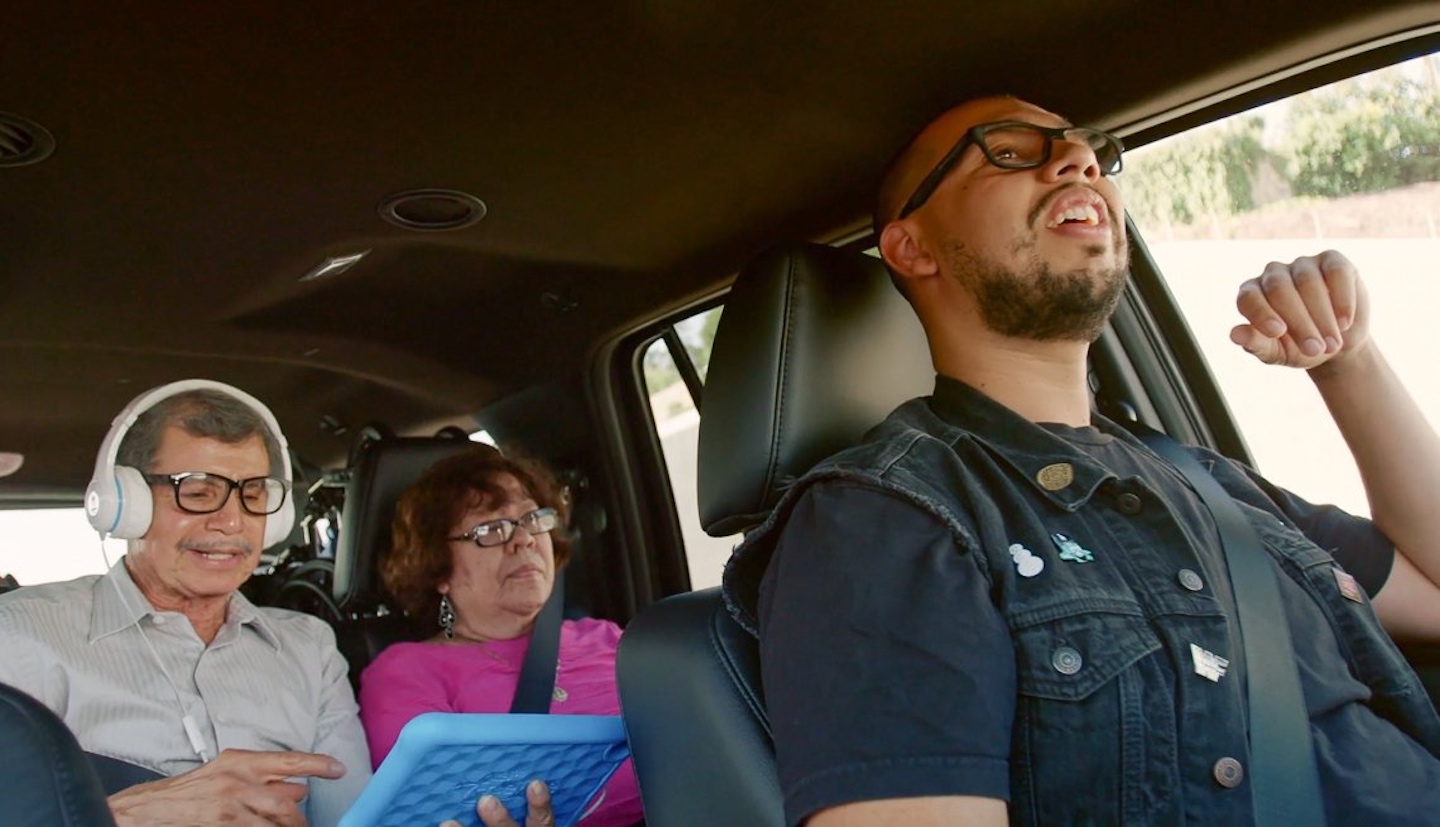 When he became a cancer caregiver to his parents, says stand-up comedian, Jesus Trejo, "the tables turned."   photo: Shawn Corrigan
"Mom couldn't be alone. I'm an only child, so I don't have siblings to delegate those responsibilities," he says "So it was me and my father, learning as we went along."
They tackled it as a team, "my father and I, and my mom too, you know, she was definitely a team player. Her new 100% was like 60%. Her cognition was off. Her mobility was off – she used a walker. We were prepping her meals."
Related: Jeannie Gaffigan, Wife of Comedian Jim Gaffigan, on How Humor Healed After Brain Tumor Surgery
Still, Trejo was grateful: "To me it just meant I got to spend more time with my mom, one on one."
Father Diagnosed With Colon Cancer
Three years later, when his father was diagnosed with colon cancer, "things got turned on their head," he recalls."That was really tough." His father could no longer work, so Trejo took over his gardening business "to keep the lights on."
Related Video: "Be Proud Of What You're Doing" — Justine Almada's Ode to Cancer Caregivers
"I was driving from home to Hollywood to do shows at night," he recalls of this stressful time. "Then I'm rushing home to my mom and then going out and mowing lawns."
Take Care of Family First
Still, Trejo doesn't question his role as a caregiver and he takes the stress in stride. "The right decision is to take care of family, family first, and that's something I was taught from a young age," he says.
Related: New Ripped Terry Crews Photos Remind Us How Important It Is For Cancer Caregivers To Stay Healthy
Now here we are, my parents are running amok during the time of COVID. My dad asks, 'Can I go outside? I'm like 'no, you can't go outside,' so the tables have turned, it's quite funny."
"Don't Take Yourself Too Seriously"
"The only advice I have for anyone watching this is laugh —  and laugh often, laugh at yourself. Don't take yourself seriously. Things are already bad. Because once you do that, it's a game-changer."
Although the laugh itself may be brief, Trejo says, "the effects of it reverberate through your body and, and can change an already bad situation into a better one."
Related: Actress Rosario Dawson On Being a Caregiver During Father's Cancer Treatment– Adjusting Filming & The Importance of Showing Up
Learn more about SurvivorNet's rigorous medical review process.
---