Like millions of Americans, "Sin City" actress Rosario Dawson is dealing with the incredible challenge of watching a loved one battle cancer. At the premiere of her new TV series Briarpatch at the Toronto International Film Festival, Dawson opened up for the first time about how difficult it's been to watch her father struggle with the disease — and how she has been rearranging her filming commitments to be able to spend more time with her father, Greg.
Dawson did not disclose what type of cancer her father is battling, but did say that he is being treated with chemotherapy.
Read More
"My dad has cancer right now, I've been leaving every other weekend for his chemo treatments," the 40-year-old actress
told PEOPLE
. "Yesterday we were filming and they worked it out so I could go home just an extra couple hours so I could be with my dad, and then do my screening, then come over here."
RELATED: JILL KARGMAN ON GETTING THROUGH CANCER WITH THE SUPPORT OF FRIENDS AND FAMILY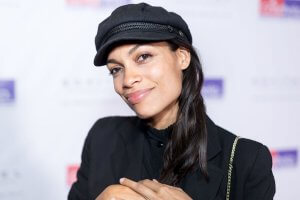 Dawson's schedule is pretty packed. Briarpatch, a USA Networks series which will air in 2020, has quite a demanding film schedule. The cast and crew work really long hours to turn the show around quickly, and also film in very high altitudes, which gives the actress "massive migraines." She is also raising a teenage daughter, Lola, and dating 2020 Democratic presidential contender Cory Booker. However, Dawson made it clear that despite the packed calendar, it's important for her to be with her father during cancer treatments.
She also told PEOPLE that the Briarpatch team has been very accommodating of her needs, and understanding about the demands that sometimes come with being a cancer caregiver.
"They moved the whole schedule around," Dawson told PEOPLE.
What it means to be a caregiver
Being a caregiver for a loved one as they battle cancer is an incredible challenge. SurvivorNet has spoken to many people who have been through the experience — whether it be caring for a spouse, parent, child, or close friend — and most seem to agree that while they sometimes struggle with the unexpected job, it's so important to be there to help out.
RELATED: A MESSAGE TO CANCER CAREGIVERS — BE PROUD OF WHAT YOU DO
Doug Wendt, who acted as a caregiver for his wife as she battled ovarian cancer, told SurvivorNet that there are some things you just don't expect when you take on the role. Because Wendt and his wife, Alice, owned a business together — they were able to rearrange their work schedules to accommodate her medical needs. Alice tragically passed after a two year battle with the disease, but given their experience, Wendt has some advice for other people as they take on the role of caregiver.
"Medical professionals love having you involved, and aren't quite sure if they want you involved," Wendt said. "It's just the nature of the medical system — it's focused on the professionals and the patient. You get a lot of emotional support and positivity for being a caregiver, until you question something. So, it's important to know that you're not always going to be on the same side as the care team, even when they're great people."
Wendt also urged other caregivers to speak up if they think something is amiss with their loved one's medical care. After all, doctors are only human — sometimes as a caregiver, you have to act as an advocate as well.
The difference having someone by your side during the cancer battle makes is hard to describe. Countless survivors have told us that family and friends are crucial to the treatment and recovery processes. Dawson is not the only famous face who has spoken about the need to make sacrifices when someone you love is diagnosed. Earlier this year, actor Rob Lowe spoke about how he and his brothers became caregivers when their mother was diagnosed with stage 4 breast cancer.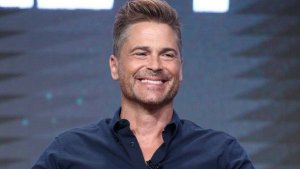 "It's not a role I was expecting to land, it didn't come with much preparation, but it turned out to be one of the most rewarding things I've ever done — and, undeniably, one of the most difficult," Lowe told USA Today. "This often meant trying to figure out and manage her medical paperwork, medication schedules, and in-house help, and continually redefining and ever-changing 'new normal' for all of us. I often felt overwhelmed, and that was even with all the support I had from my brothers and colleagues."
Many family members SurvivorNet has spoken to have mimicked this sentiment — it's an unexpected job and it's not easy. However, having someone by your side to navigate the cancer journey does provide a tremendous benefit for millions of patients.
Learn more about SurvivorNet's rigorous medical review process.