Power of Support During Cancer
"Three's Company" actress Suzanne Somers, 76, recently battled an undisclosed cancer diagnosis that caused her to step away from her popular online show to focus on her health. Her longtime husband revealed she was declared "cancer-free" last month and has since focused on her recovery.
Somers battled skin cancer in her 30s, and later in her 50s, she was diagnosed with breast cancer. She underwent an unconventional treatment path for breast cancer.
Facing cancer or any sort of health battle can be a very vulnerable and emotionally exhausting experience, so it can help to have a strong support system to lean on during treatment.
Having family support before, during, and after a cancer diagnosis is an important part of a cancer patient's journey to recovery.
"Three's Company" star Suzanne Somers, 76, is recovering from a recent bout with cancer her husband recently revealed. The beloved actress' sudden absence from her popular social media show raised suspicions among concerned fans that something was amiss. Now that we know, she has been battling another cancer diagnosis, the resilient cancer warrior is in the hearts and minds of supportive fans.
Somers' husband Alan Hamel, 87, shed some light on what's going on with his beloved wife of 55 years in an interview with Page Six.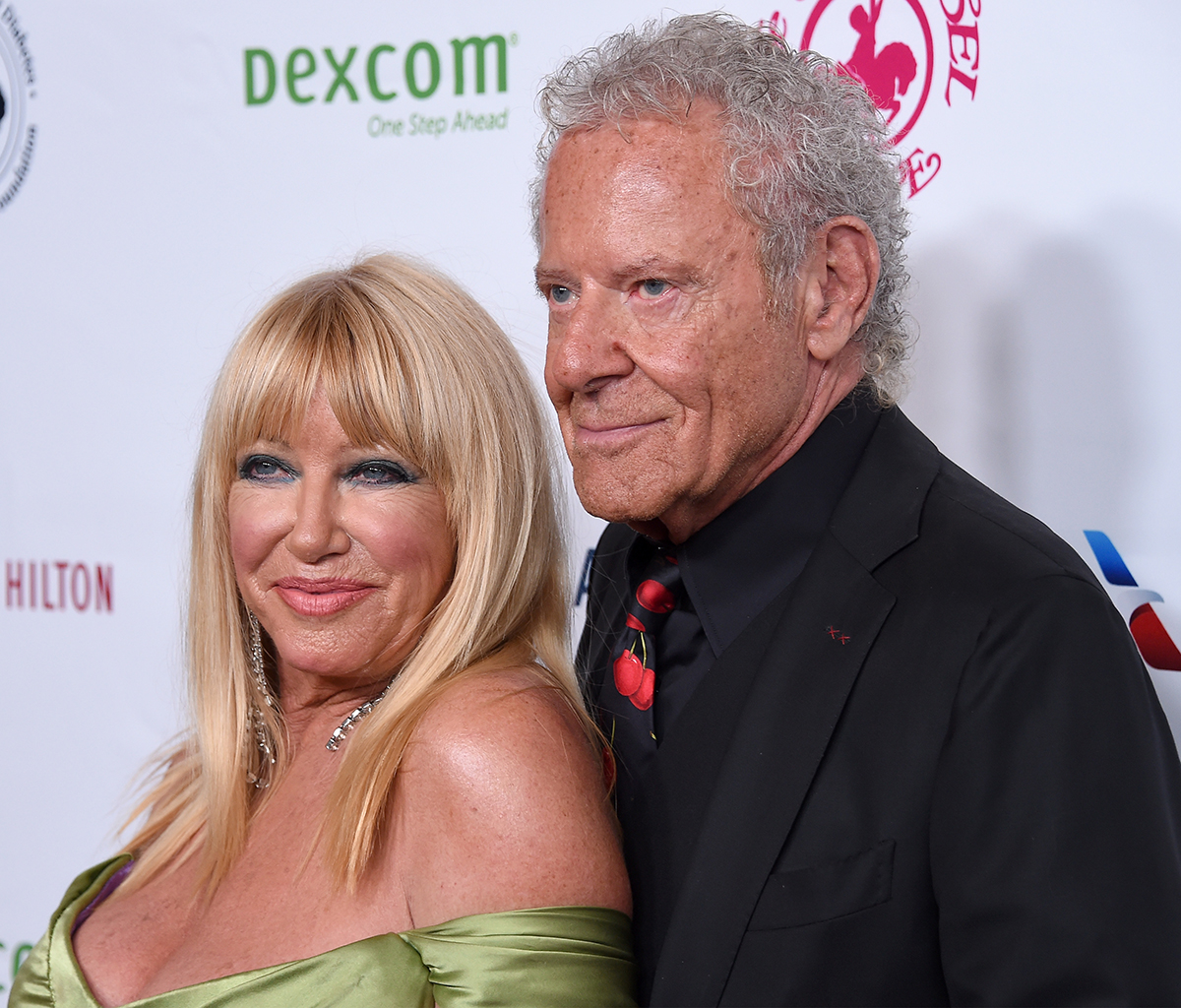 Read More
"We decided to put work on the back burner for now and focus on her health," he
said
. Somers' family who has been filling in for her on her
online show
also eased the worries of fans that she's doing well. Hamel said his wife, "Has now dealt with cancer once again…on June 6, she got an all-clear, but cancer is tricky and we will now closely monitor everything going forward," he said.
While her exact cancer diagnosis hasn't been shared publicly, we know Somers has been battling some form of cancer. She's already overcome skin cancer and breast cancer and it appears the resilient actress has overcome cancer again.
"Suzanne has lived with cancer all her life…in her 20s, she'd also dealt with hyperplasia…which is a waiting room for cancer," Hamel said.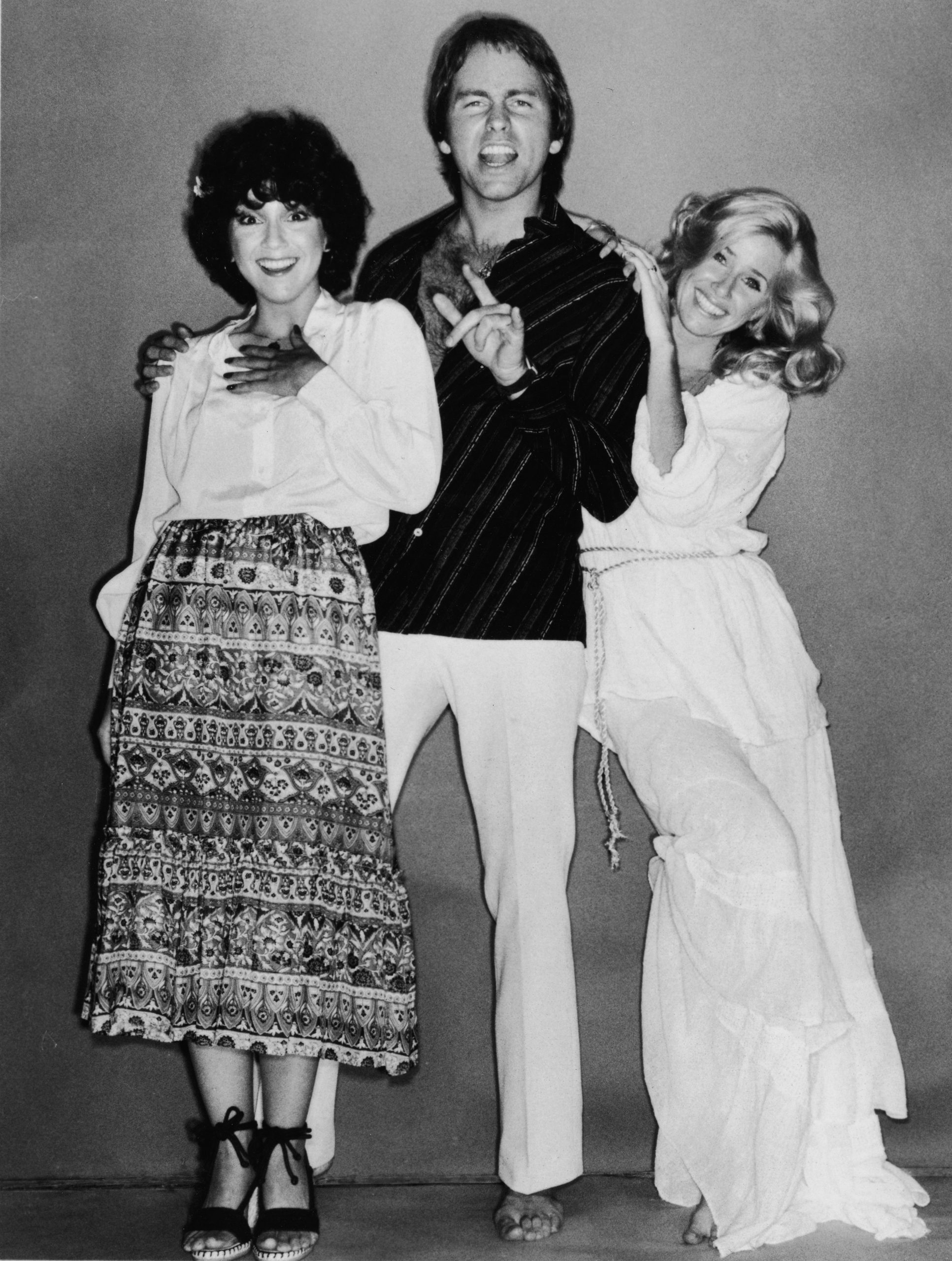 Somers previously told CBS News during an interview, "Even when I was Chrissy on 'Three's Company,' I had cancer three times…They call it severe hyperplasia in your uterus. I didn't make a big deal about it. In my 30s, I got a malignant melanoma in my back."
Melanoma is a type of skin cancer that starts in the same cells that give your skin, hair, and eyes their color. Only, in melanoma, the cells change in a way that makes them able to spread to other organs.
Hamel credits Somers' healthy lifestyle for helping her reach survivorship.
"All her doctors said if she didn't lead a chemical-free, organic life supported by bioidentical hormones, she wouldn't be with us," Hamel said.
Somers is an award-winning actress that rose to prominence thanks to her role on "Three's Company." On the show, she portrayed Chrissy Snow. The popular television series ran from 1977 to 1981 and focused on Somers alongside actress Joyce DeWitt and actor John Ritter dealing with everyday adventures while sharing an apartment. Somers also starred in the 1980s TV sitcom, "She's the Sheriff," and the 1990s sitcom "Step by Step."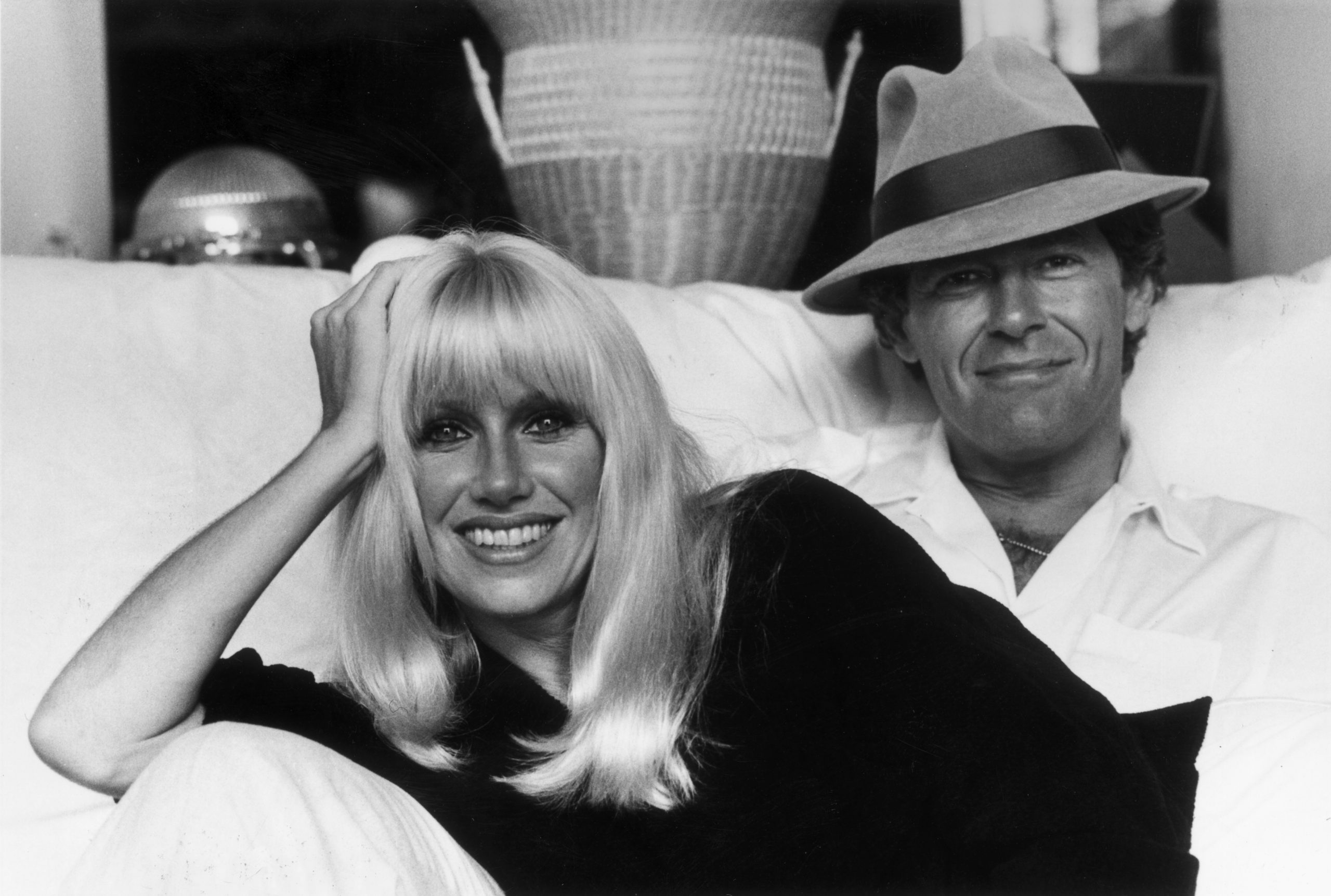 After news spread about Somers' whereabouts, fans chimed in well-wishes in the comment section of her online show.
"Prayers to Suzanne Somers," Brenda Baker wrote on Facebook.
"Enjoy the show today. Miss the girls and Bunny. Give Suzanne my love," Deborah Snell also wrote.
Suzanne Somer's Cancer Journey
Somers was diagnosed with skin cancer in her 30s, and she battled cancer again in her 50s after being diagnosed with stage 2 breast cancer. However, her exact type of breast cancer was not publicly revealed.
"Early-stage breast cancer means that there's a small tumor in the breast, that there are no lymph nodes affected," Dr. Elizabeth Comen, a medical oncologist at Memorial Sloan Kettering Cancer Center, explained to SurvivorNet.
WATCH: Treatment options for early-stage breast cancer.
Since her cancer diagnosis, Somers bravely shared how she's dealt with it publicly. She decided she didn't want to undergo chemotherapy treatments, and instead, underwent a lumpectomy, which is when part of your breast that's affected by cancer gets surgically removed. The procedure was followed by radiation treatments.
Instead of undergoing a mastectomy which is a surgery to remove the breast, she chose to engage in a clinical trial involving stem cells to regenerate the breast.
The author, singer, and businesswoman, received approval for the procedure from the U.S. Food and Drug Administration, and ultimately became the first woman in the United States to legally undergo a process called "cell-assisted lipotransfer."
"What I wanted to do was less controversial than implants," Somers told SurvivorNet in a previous interview. "I was restoring my breast exactly as it was prior to the surgery."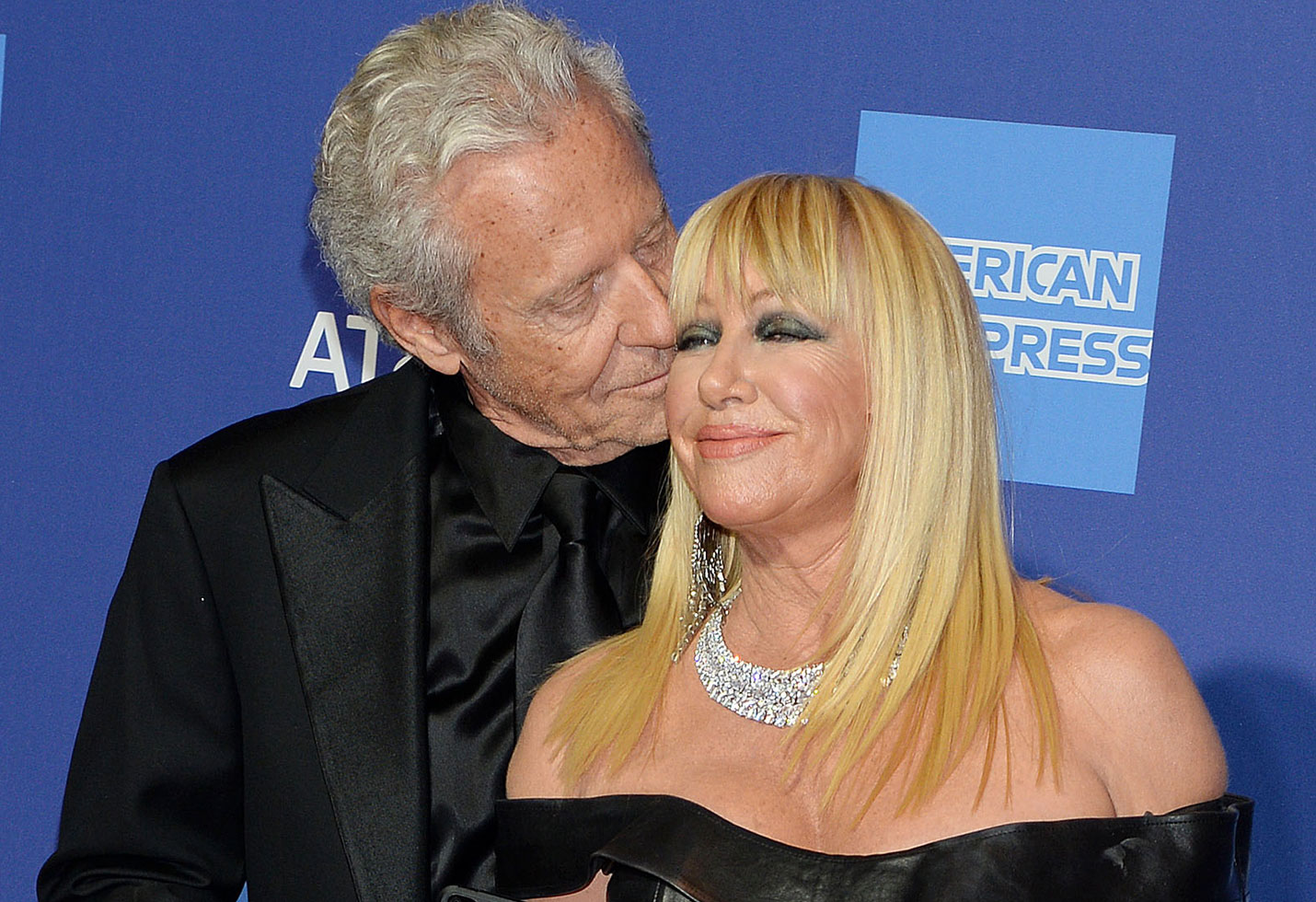 Somers says that the treatment route a person takes is their own choice. However,  SurvivorNet's experts often caution, alternative medicine is never a replacement for traditional medicine that's backed by science.
Supporting a Loved One Through Cancer
Suzanne Somers cancer diagnosis isn't in a vacuum as the beloved actress has the support of her husband, family, and fans by her side every step of the way.
While coping with a cancer diagnosis, patients can feel a wide range of emotions when confronted with a cancer diagnosis. Many may feel depressed, anxious, worried, overwhelmed, and even full of grief. Having support from your loved ones can help deal with these emotions.
WATCH: Seeking support after a diagnosis.
"Some people don't need to go outside of their family and friends circle. They feel like they have enough support there," New York-based psychiatrist Dr. Lori Plutchik tells SurvivorNet.
"But for people who feel like they need a little bit more, it is important to reach out to a mental health professional," she added.
Questions for Your Doctor
If you find yourself struggling emotionally to cope with your diagnosis, consider the following questions for your doctor or care team to help.
How can I go about improving my outlook/mental health?
Are there any activities I can do to encourage positive feelings?
When should I seek other interventions if I'm still struggling?
What are the steps to finding a different therapist if the one I'm using is not working out?
Learn more about SurvivorNet's rigorous medical review process.
---