Living Proud With a Disability
Shauna Rae is a 23-year-old with pituitary dwarfism who appears like an 8-year-old child.
The star of TLC's "I Am Shauna Rae" battled brain cancer as a child. She works to raise awareness of her condition and end the stigma against people with disabilities.
Rae's type of brain cancer was a grade four malignant glioma, otherwise known as glioblastoma.
Gliomas are a type of tumor that occur in the brain and spinal cord.
Symptoms of a brain tumor in a child include: headaches, nausea and vomiting, trouble walking, behavioral changes, seizures, loss of appetite.
Glioblastoma is an aggressive form of brain cancer that, technically, has no cure. But one of our experts says a diagnosis does not mean there is no hope. He's looking into a new therapy that combines the modified poliovirus with immunotherapy.
Reality star Shauna Rae, described as the 23-year-old trapped in an 8-year-old's body because of brain cancer she had as a child, isn't shying away from the attention she gets. She's hoping her candid transparency about her condition and the struggles she faces can help end the "disrespect" people with disabilities like her often face.
The star of TLC's "I Am Shauna Rae" was just 6 months old when a bump on her head led to a brain cancer diagnosis. What followed was surgery and years of chemotherapy for treatment.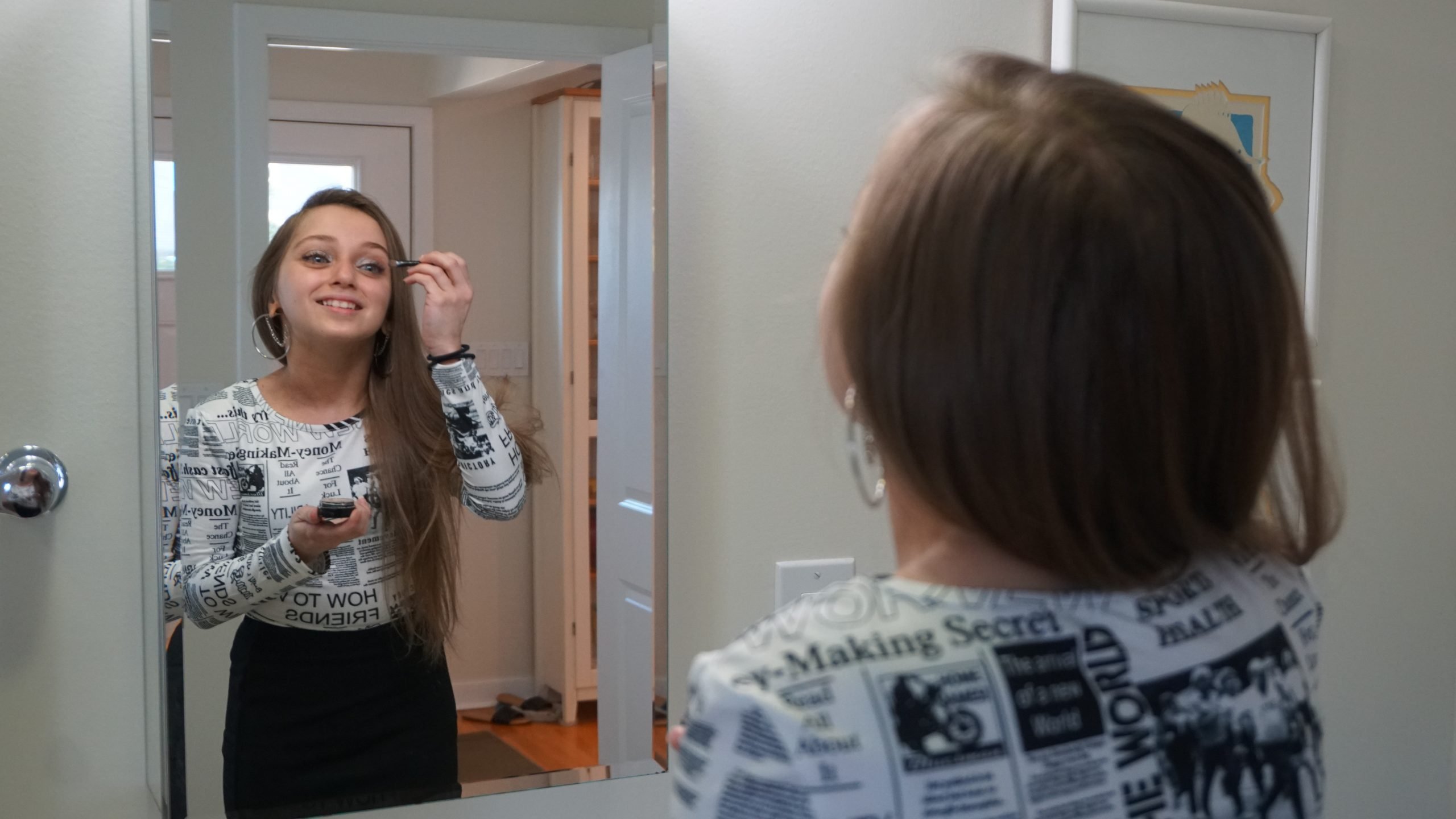 Read More
"Fortunately, I do not remember anything about my cancer and chemo,"
she perviously told SurvivorNet
. Today, at 23 years old, she is doing well, but treatment left a lasting impact on her growth. And growth hormones never seemed to work. "My pituitary gland was rendered almost dormant," Shauna said. "I was stuck."
RELATED: TLC Star Shauna Rae, 23-Year-Old Trapped in 8-Year-Old's Body, Shows Off Outfit She Made for People Like Her: Cancer Survivor Turns Challenges Into Purpose
The medical term for Shauna's condition is called pituitary dwarfism – a condition, also called growth hormone deficiency (GHD) or dwarfism, caused by insufficient amounts of growth hormone in the body. Pituitary dwarfism in children leads to an abnormally short stature with normal body proportions, according to Johns Hopkins Medicine.
Today, standing at 3-feet-10-inches tall, Shauna is a brave advocate for people with disabilities. In her latest post to Instagram, she shared exactly why she makes sure to address any respectfully asked questions about her condition.
View this post on Instagram
"I don't think anything really should be taboo about disabilities, in general," she said in the video. "I feel like the more we talk about it, the more honest and open we are about it, the less likely people are to be disrespectful when they interact with someone with a disability."
She went on to explain the desire for her openness about pituitary dwarfism to impact people with the same condition as well as people with other disabilities, too.
"I am not the only person with pituitary dwarfism," she said. "I am not the only human being out there that feels like they didn't have many people like them feeling similar, so I think it can help a lot of people."
What Kind of Brain Cancer Did Shauna Rae Have?
There are many different types of brain cancer, but Shauna Rae's type of brain cancer was a grade four malignant glioma, otherwise known as glioblastoma. Gliomas are a type of tumor that occurs in the brain and spinal cord.
There Is New Hope for Those Fighting the Same Cancer That Took John McCain & Ted Kennedy; Using Polio & Immunotherapy to Fight Brain Tumors
Symptoms of brain cancer in children can be difficult to spot. So it's important for parents to be vigilant and attentive to physical and behavioral changes in their child. According to Johns Hopkins Medicine, signs of a brain tumor in a kid include:
Nausea or vomiting
Blurred or double vision
A fuller soft spot on the skull in babies
Seizures
Abnormal eye movement
Slurred speech
Trouble swallowing
Loss of appetite
Trouble with balance or walking
Weakness or loss of sensation in an arm or leg
Memory or hearing problems
Irritability, personality, or behavior changes
Just because your child experiences one or more of these symptoms, does not necessarily mean they have glioblastoma or other brain tumor. But you should always consult your doctor if there are any concerning changes to your child's health. You never know when speaking up can lead to a very crucial diagnosis.
Glioblastoma, also referred to as glioblastoma multiforme, is an aggressive form of brain cancer. It's considered the most aggressive primary brain tumor and doesn't technically have a cure. The standard of care treatment for someone with GBM usually consists of a surgical resection followed by radiation therapy and chemotherapy.
Nonetheless, researchers are working to expand treatment options. Dr. Henry Friedman, a neuro-oncologist at Duke University Medical Center, for example, previously talked to SurvivorNet about progress being made.
"You are not dead just because you've been diagnosed with a glioblastoma," he said.
Can Cell Phones & 5G Cause Cancer? A Leading Brain Cancer Doctor Says "No"
He and his Duke colleagues are looking into a new therapy that combines the modified poliovirus and immunotherapy.
"The modified poliovirus is used to treat this tumor, by injecting it directly into the tumor, through a catheter. It is designed to lyse the tumor and cause the tumor cells to basically break up" he said. "I think that the modified poliovirus is going to be a game-changer in glioblastoma… but I should also say that its reach is now extending into melanoma soon to bladder cancer."
Learn more about SurvivorNet's rigorous medical review process.