Meet Shauna Rae
Shauna Rae stars in a new TLC reality show called I Am Shauna Rae, which chronicles her struggle after overcoming childhood cancer.
Shauna had brain cancer as a child and the treatment stunted her growth. She is 22-years-old and stands 3-feet-10-inches tall, and weighs 50 pounds.
There are about 22,000 new gliomas diagnosed in the United States each year.
Shauna Rae was just six months old when her mother, Patty, noticed a bump on her baby girl's head. Patty made an appointment to see a pediatrician, who sent her immediately to
Children's Hospital in Pittsburgh,
where they were living at the time.
Shauna was diagnosed with Grade 4 malignant glioma, a cancerous brain tumor. She had surgery to remove it and went through "three and a half years" of chemotherapy, she says. "Fortunately," Shauna adds, "I do not remember anything about my cancer and chemo," except that all treatments went "through a port in my chest."
Read More
After chemo ended, Shauna's mom started to notice the after-effects. Around age four or five, she said, her mom realized that Shauna was "significantly shorter" than the other kids in kindergarten, so they went back to the endocrinologist at Children's Hospital. "My pituitary gland was rendered almost dormant," she says. At that point, she started taking growth hormones.
'I Was Stuck'
"I was on and off hormones throughout my childhood," Shauna recalls. When puberty hit, despite her being on medication to slow it down, it had become painful to take the once-a-day injections, she says, because the needle needed to go in fatty areas and chemo had left little in the way of fatty areas on her. "It was causing immense pain."
At 16, she stopped the hormones, and realized her growth was stunted for good.
"I was stuck," she says in an interview with Survivornet.com.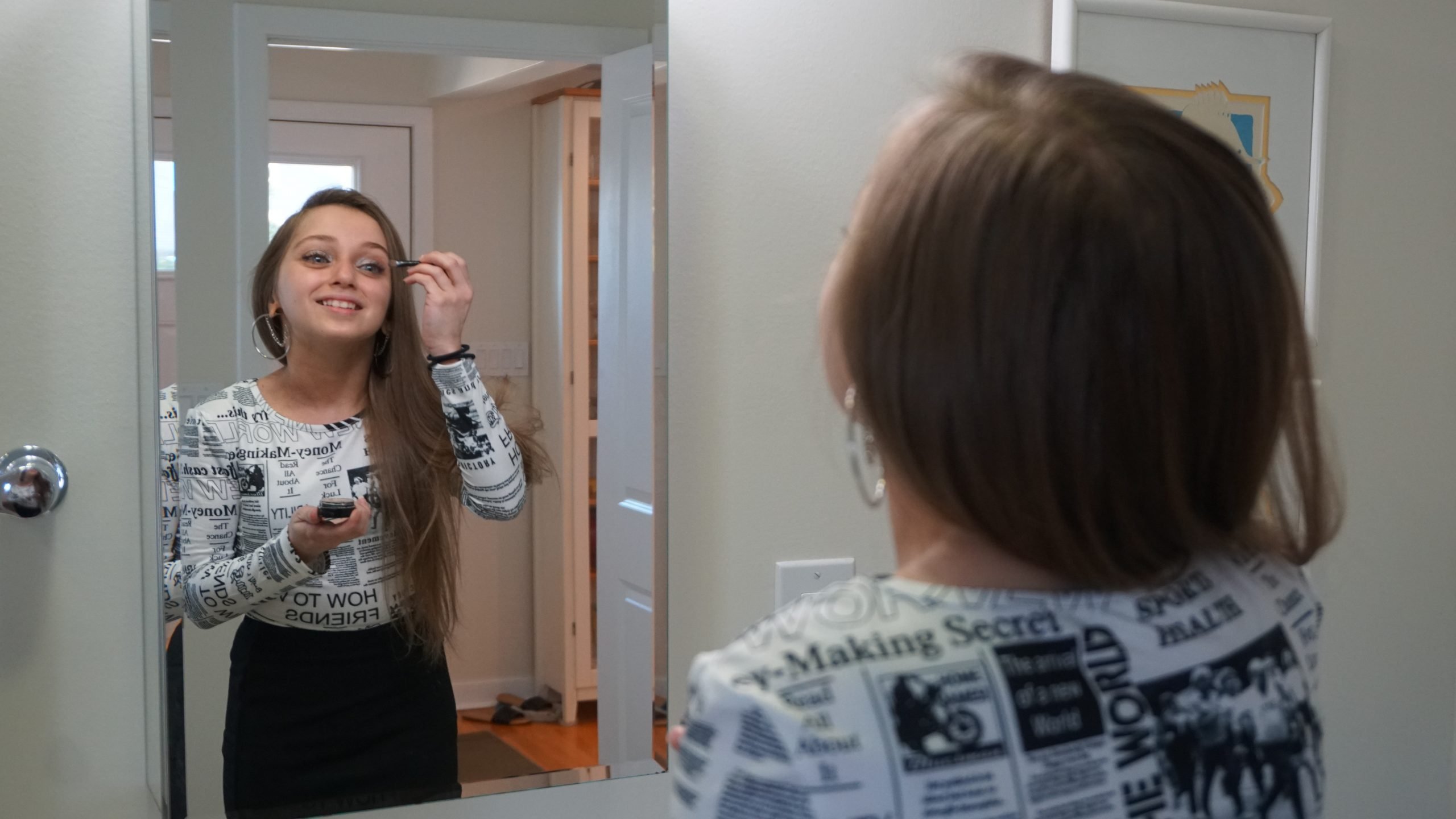 As she described herself in a trailer for her new TLC reality show, I am Shauna Rae (airing Tuesdays at 10 p.m.), "I am a 22-year-old woman stuck in the body of an 8-year-old." She stands 3-feet-10-inches tall, and weighs 50 pounds.
The show came about because Shauna had started acting classes. Her acting coach recommended a manager who took her story to Figure 8 Films and pitched it to TLC. "It did take me a while to think about it. I know I'm doing it for people who have struggles or who feel different."
In the first episode, viewers learn that Shauna's not tall enough to go on a ride at a seashore amusement park, she isn't tall enough to drive (and should ride in a child's car seat), and she's just venturing into online dating.
"I feel really good about the show," she says. "I've received a lot of positive feedback."
Navigating Ups and Downs
But it hasn't always been that way. In high school, Shauna's locker hooks had to be lowered so she could reach them, she had special stools in chemistry and biology labs, and she left each class five minutes early to avoid crowds and be able to get to her next class on time.
"There were ups and downs throughout my entire life," Shauna says. "When I was 16, it was a low point. I had people that looked out for me and people that just didn't understand and made fun of me. It took me awhile to realize it's not me; it's that person."
On the show, Shauna, who isn't using her real last name, is outgoing and comes off as fairly fearless as she navigates being an adult who is constantly seen as a child, including entering the dating world. She mentions that she dated several people in high school, where she was viewed more as "normal," she says, adding, "When it comes to physical intimacy the boxes have all been checked."
Can she have children?
"I can't say much because we do talk about it on the show. But where I was left at 16 – at Children's Hospital in Pittsburgh, the doctor said it's possible. I do have the reproductive system, and everything's working fine, but the question will be carrying the child." If she were to get pregnant and carry it, she explains, "I would almost 100% have to have a C-section."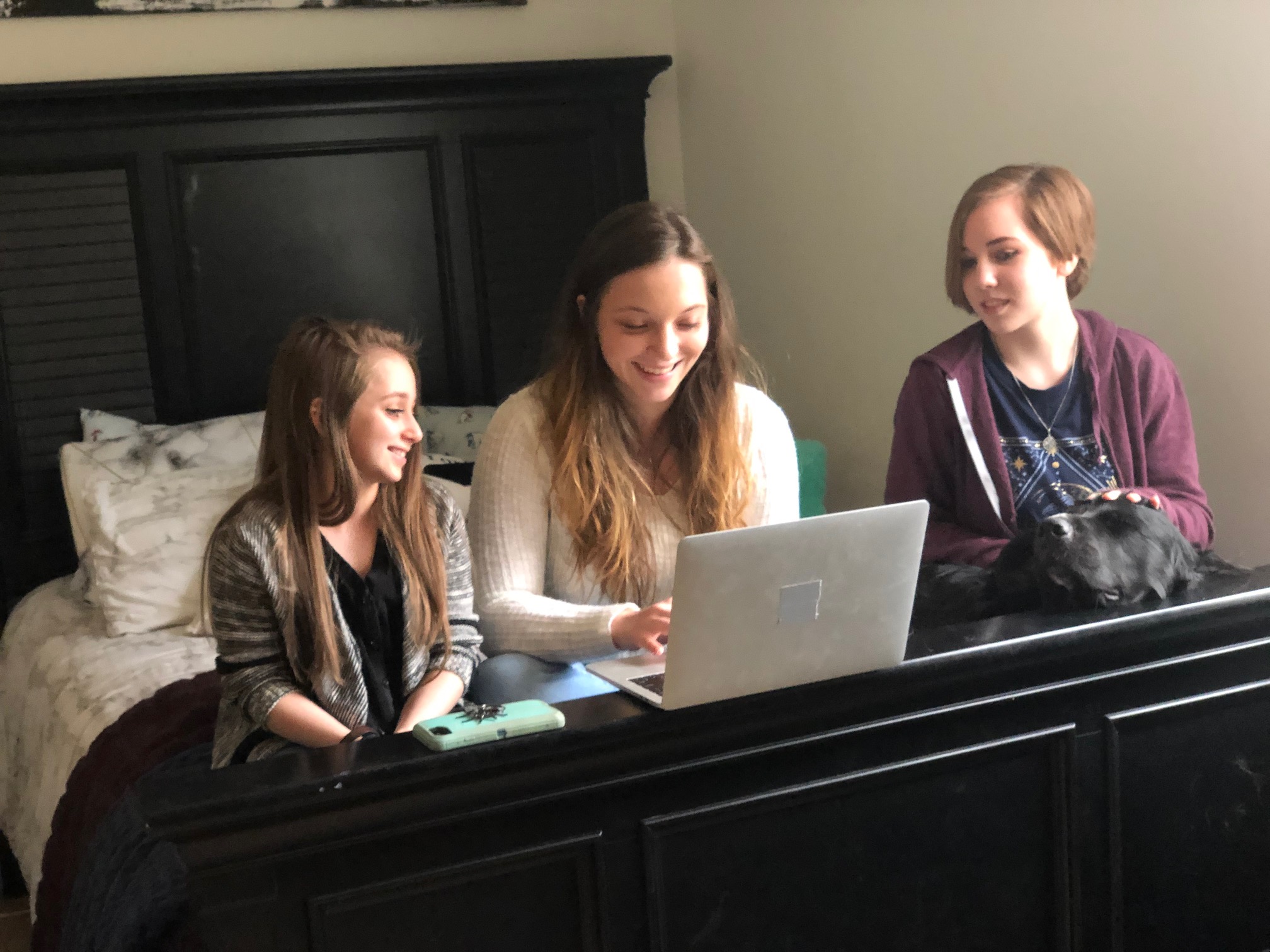 Avoiding 'Creeps'
First, she needs to find that right someone. And sometimes men who are attracted to her child-like look are, as she says, "creeps." Her two sisters, Tara and Rylee, are helping her out. And her mom and stepdad, Mark, are a big part of her every day life. Tara lives in Florida, but the rest of the family lives on Long Island, New York.
Shauna can drink, saying, "I can hold my own! I'm not as much of a lightweight as I look." And she smokes. "I do vape occasionally. My stepdad makes the vape juice, and I wanted to try it."
 

View this post on Instagram

 
Shauna, however, has to be careful with her diet, saying the brain surgery left "dead tissue" in her head, which has caused migraines and makes her sensitive to light and certain weather. "To prevent that I have to eat a very healthy lifestyle – a lot of vegetable and fruits, but not sugary fruits. I stick to fish. And I'm allergic to MSG (monosodium glutamate, a food additive for flavor enhancement), so I can't have anything with MSG."
She says chemo affected her bones, so she has to watch her calcium intake. And she says, "I don't have any adult teeth, but is trying to keep her baby teeth. I have like 4 front teeth that are adult teeth, but the chemo dissolved the roots so I'm holding on to every tooth." Eventually, she will need partial, and maybe complete, dental implants.
"I'm always going to be that cancer survivor," she says. But now, she's "cancer free." She gets MRIs every two years and has regular mammograms.
A Little Respect
To this day, every time Shauna leaves the house, her mom worries. Mark, her stepdad says that Patty "wants to be in her pocket." Patty's defense, she says on the show, is this: "The world is a harsh place and it's like you're sending out this glass figurine. If anything happened to her in would never forgive myself."
Eventually, Shauna hopes to live a more independent life and be financially stable. She'd like to work with animals, go into acting and develop a fashion line for "my community of little people," she says. "It's hard to find woman or adult-looking like clothing when you're shopping in the children section. Even shoe shopping is difficult."
For now, Shauna hopes her show's message won't be missed. "I really want people to walk away from watching the show with understanding and respect for being different. I want them to be less judgmental when they look at people who aren't like them. We shouldn't be so quick to judge."
What Are Gliomas?
Gliomas are not a specific type of brain tumor; glioma is a general term for tumors that start in glial cells. They are somewhat common as about three out of 10 of all brain tumors are considered gliomas, and most fast-growing brain tumors are categorized as gliomas. According to SurvivorNet expert Dr. Suriya Jeyapalan, director of medical neuro-oncology at Tufts Medical Center in Boston, there are about 22,000 new gliomas diagnosed in the United States each year.
The treatment of a brain tumor can vary based on many factors, explains Dr. Jeyapalan.
"At the time of diagnosis of the high grade gliomas, and we know this from the 1950s, the tumor is already throughout the brain microscopically.  And we see the big portion of the — the active, part of the tumor that's causing the issue.  But there's a lot of disease already throughout the brain," she said. "So the surgeon can cut out what we can see.  We tend to give radiation to the area that we can see.  But really it's the hope of chemotherapy…perhaps other targeted therapies that can then treat the whole brain."
Childhood cancer survivor gets real about life after chemo
Learn more about SurvivorNet's rigorous medical review process.
---