Cancer Centers & the COVID Second Wave
Physicians in at-risk areas are concerned about what's happened with rises in COVID-19 cases.
Doctors at cancer centers continue to say that screenings and treatment should not be delayed.
Treatment for cancer can have an extreme impact on the immune system, and cancer patients need to take extra precautions when it comes to masks and washing hands.
As the nation's cancer centers prepare for the second wave of the coronavirus, there is tremendous concern about how to handle the number of cases and the fear that it is causing inside hospitals and among patients.
Related: People Who Are Immune-Suppressed and Get COVID-19 May Carry the Virus for More than Two Months
Read More
Dr. Heather Yeo
, an associate professor of surgery and population health sciences, tells 
SurvivorNet 
about what the future may bring. "I am very worried about the next few weeks," she says. "For many of us in New York, this is a horrible déjà vu – where we heard warnings, and noticed cases rising, and then all of a sudden, we were inundated. Our operating rooms were converted to ICUs, and our staff were switched to different roles. I do think our hospitals in New York, are much better prepared this time, in terms of understanding the disease and PPE."
Increase in Cases
While we don't yet know what the "full brunt" of the Thanksgiving holiday's effect on COVID-19 cases will be, it is likely that travel and gatherings led to an increase in the spread of the virus. Dr. Yeo points to this uptick in coronavirus cases in the U.S. as an additional cause for concern. "We are now averaging [upwards] of 200,000 cases per day, with [thousands] of COVID patients hospitalized."
Related: Living With Cancer, Fear of COVID-19, & the Holiday Season Can Increase Stress Levels Which Can Impact Treatment
Dr. Yeo says that the U.S. had more cases in November than almost any other country for the entire year. The uptick in cases – and consequent increase in hospitalizations – are troubling for hospitals. Dr. Yeo tells us that "hospital Beds and ICUs across the country are filling up."
It's Important To Continue Cancer Screenings Through COVID-19
The COVID-19 Vaccine Approvals
Thankfully, several vaccines have been developed and are being shipped around the globe and ready to go once approved. The Pfizer vaccine offers promise. "We hope," says Dr. Yeo, "that the Pfizer vaccine will available by the end of the week if approved by the FDA [and] potentially Moderna vaccine will be approved soon as well. mRNA vaccines are exciting for many of us in academia because they have held promise, but because of storage requirements [they] can be hard to transport."
Related: Study Shows Hispanics Have a 74% Higher Chance of Dying from COVID-19 Compared to Other Groups: What This Means for Those With Cancer
The U.S. and the UK have already bought the majority of vaccines available, Dr. Yeo tells us. But she notes this is a global problem, and it's imperative to consider poorer countries as well. With 330 million people in the U.S., that represents only 4% of the global population.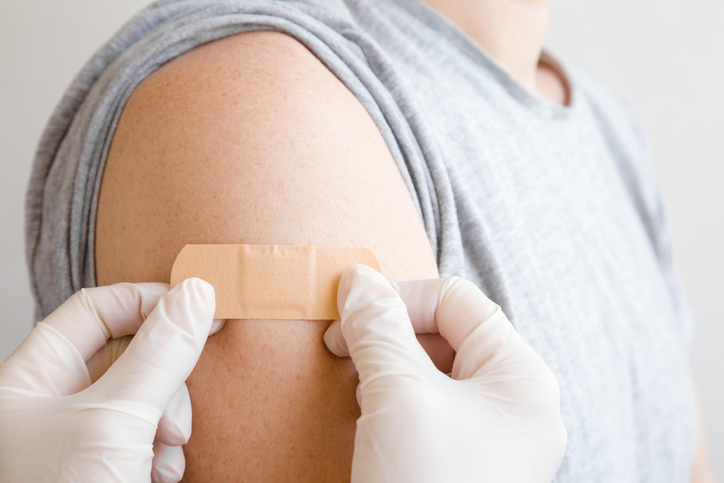 However, despite the exciting news of a vaccine, Dr. Yeo emphasizes the need to stay vigilant with safety precautions. She says that we "still need to keep focused: Social distancing, washing hands, wearing a face mask, doing things outdoors when possible, not gathering in large crowds."
COVID Has Kept Many Women with Ovarian Cancer From Receiving Care, Survey Finds
Learn more about SurvivorNet's rigorous medical review process.