Pop superstar Taylor Swift says her family is dealing with her mom Andrea's cancer relapse, but that she doesn't want to talk about it too much. For a lot of people going through a cancer diagnosis, the very special bond between mother and daughter during cancer can be extremely important.
"There was a relapse that happened," the Grammy winner said in a recent Vogue cover story. "It's something that my family is going through."
Read More
For a lot of people, when a loved one is diagnosed with cancer, there is a lot to process, and talking about the disease doesn't always seem like the best option.
Swift has never revealed which type of cancer her mom has, but she has spoken about the illness a few times in the past.
In an article for Elle, Swift wrote about some of the most important lessons she has learned so far in her (almost) 30 years of life. One of those lessons was how to deal with the pain and uncertainty of watching someone you love struggle with illness. Like so many other people in the United States, Swift's mom is currently battling cancer. Both of her parents have actually been through the disease. The singer said this has really put real problems vs. made-up problems into perspective for her.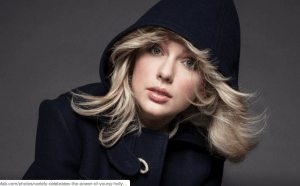 "It's taught me that there are real problems and then there's everything else," Swift wrote. "My mom's cancer is a real problem. I used to be so anxious about daily ups and downs. I give all my worry, stress, and prayers to real problems now."
In 2015, after her mom's initial diagnosis, the singer took to social media to share that during routine screening — her mother's doctors had discovered cancer. She chose to keep the details of the diagnosis and her mother's treatment plans private, but she did use the situation as a opportunity to speak out about the importance of cancer screenings.
In a 2015 Tumblr post, Swift wrote to her fans, "[My mother] wanted you to know [about her diagnosis] because your parents may be too busy juggling everything they've got going on to go to the doctor, and maybe you reminding them to go get checked for cancer could possibly lead to an early diagnosis and an easier battle. Or peace of mind in knowing that they're healthy and there's nothing to worry about. She wanted you to know why she may not be at as many shows this tour. She's got an important battle to fight."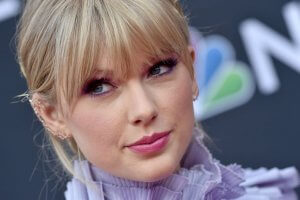 Swift's 2015 announcement, as well as her latest mention of her mother's cancer battle, brings attention to an important issue — maintaining health. A lot of people tend to ignore screening guidelines because they're "too busy" or "too scared," but speaking to your doctor about when and how often you should be screened for cancer is just another part of maintaining a healthy lifestyle. For people who have already had cancer, screening for recurrences may be something you have to do for life. Keeping up with recommended screenings could just save your life — many cancers are a lot easier to treat when they are caught early.
Swift's point to not sweat the small stuff is also solid advice — for people facing cancer themselves, and for their family members. Many survivors have told us that facing the disease really put things into perspective for them as well — and allowed them to live calmer, less tense lives.
Mother-daughter relationships during cancer
We know that family relationships, and especially the very special bond between mother and daughter, can be one of the most difficult parts of dealing with cancer, but we also know that cancer can bring bring people together in ways they never knew it could. Melissa Berry, 42 when she was diagnosed with triple negative breast cancer, and her daughter Erica Stolper, spoke to SurvivorNet about their relationship as they navigated Berry's diagnosis.
Melissa Berry and her daughter Erica Stolper discuss their relationship and shaving Melissa's head during her Breast cancer treatment
When Melissa's head became so itchy from her chemotherapy treatments that she had to shave her hair, her daughter Erica walked in during the process. "I saw like half, like down the middle just shaved," said Erica. "And then she looks at me, goes, do you want to shave my head?"
Shaving Melissa's hair together became an important part of their relationship to cancer and to each other. "And I was like, it was like a dream come true. It was a big bonding moment that I think we had, because it was the first, I think, first step that she really took into her whole journey," said Erica.
"And it was cool to be a part of with her," she continued. "I think it was really brave of you to just do it, to just shave it off. I wouldn't be able."
Learn more about SurvivorNet's rigorous medical review process.