Katie Couric's Cancer Battle
Katie Couric was diagnosed with breast cancer on June 21, 2022. She's since undergone a lumpectomy and radiation treatment.
In a personal essay, the author and journalist shares how she broke her delicate health news to her girls: Ellie Monahan, 31, and Carrie Monahan, 26, who lost their father, Katie's husband, to colon cancer in 2000.
Many survivors say that telling their kids was one of the hardest things about their cancer diagnosis. With no past family history of breast cancer, Couric now has to face the fact that her daughters are now at higher risk for developing the disease.
Journalist and author Katie Couric, 65, who is battling breast cancer, took to social media recently to share some recipes and engage her 1.5 million followers to share their favorite Thanksgiving recipes.
"Date-Roasted Vegetables. Brb, putting date syrup on EVERYTHING 🤤," said Couric, in a caption to an enticing Instagram post.  "What's on your Thanksgiving menu this year?"
Read More
The Going There author, who lost her husband, and father of her two daughters, Jay Monahan to colon cancer in 1998, shared a personal essay of how she broke her delicate health news to her girls: writer/director Ellie Monahan, 31, and Carrie Monahan, 26, who labels herself as a "G-List Celeb" on her comedic Instagram page.
Katie Couric Shares Her Breast Cancer News
In the constant craziness of the past two years, Katie Couric is fessing up to the fact that she unfortunately let her mammogram lapse. Life happens, but it's important not to beat yourself up. The important part is that Couric got in to get checked as soon as she did realize how much time had passed.
"Your biopsy came back. It's cancer. You're going to be fine but we need to make a plan," Couric recalled of the difficult call from her doctor.
Her type was HER2/neu. According to the American Cancer Society, HER2 is a protein that helps breast cancer cells grow quickly. Breast cancer cells with higher than normal levels of HER2 are called HER2-positive.
Related: Handling Fear When You Get the Diagnosis
In her personal essay, the mother-of-two shares a play-by-play account of the emotional experience, explaining that—after a lumpectomy and radiation—she thankfully has already made it through and is doing just fine. But that does not take away the weight of the news and what this means for her future risk, not to mention the risk for her daughters.
Until now, Couric had no family history of breast cancer. Couric has to face the fact that her daughters are now at higher risk for developing the disease.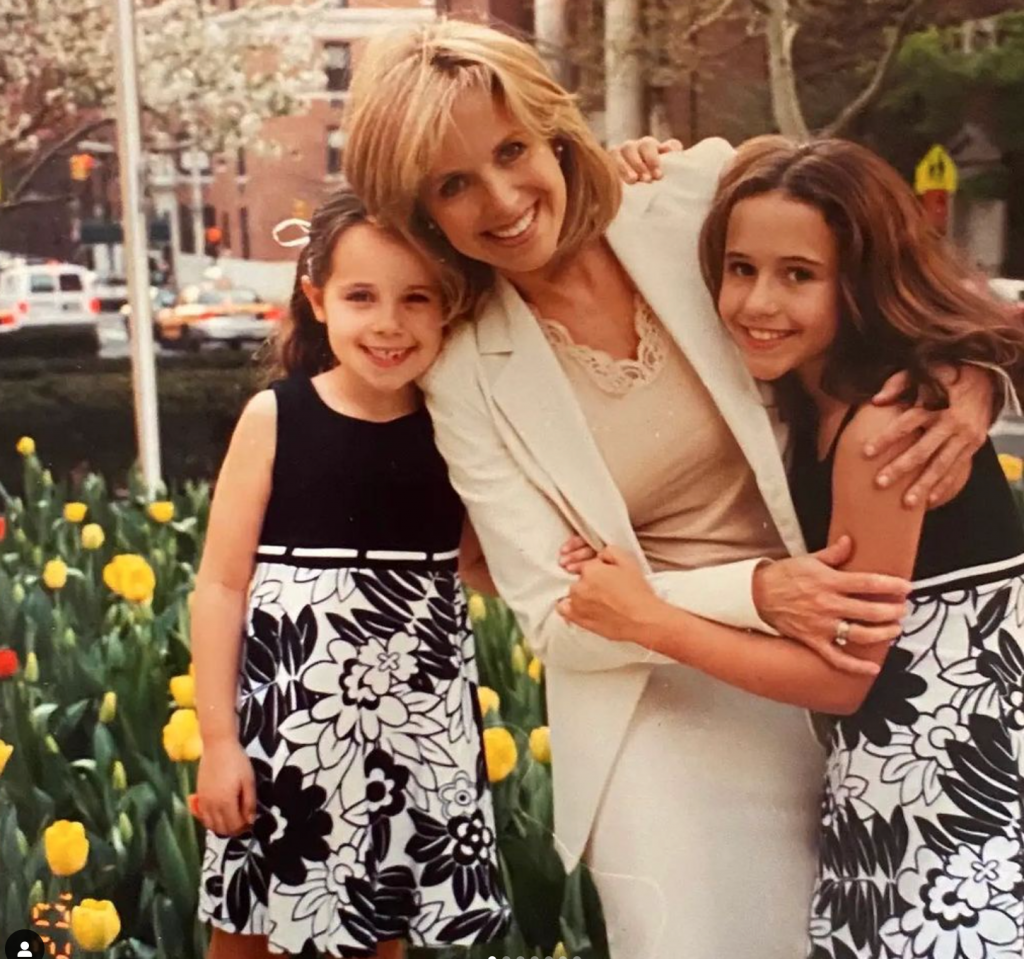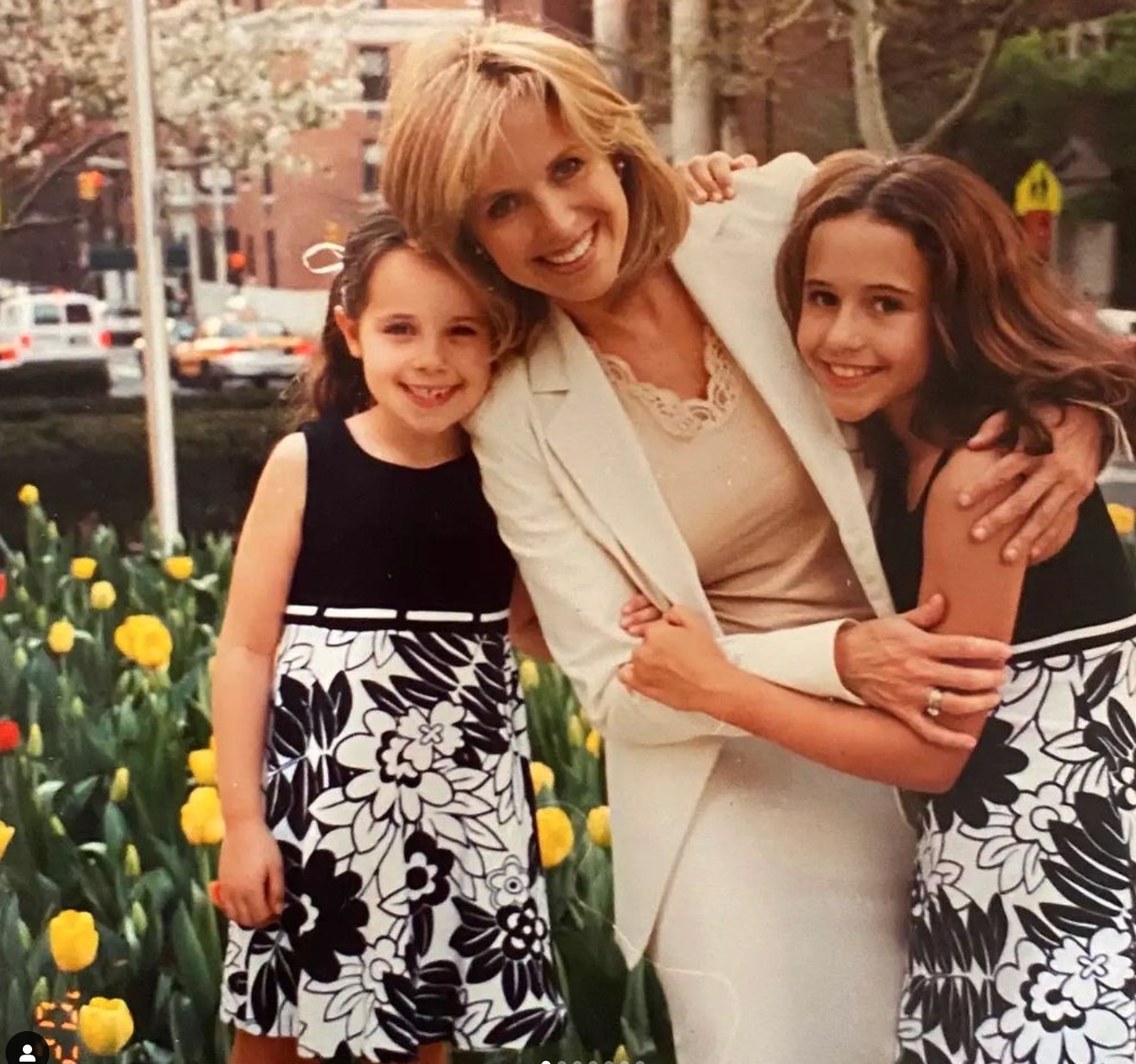 Self-described as "borderline neurotic" about her health, and given the fact that the former TODAY anchor is known as the "screen queen" of colorectal cancer for all of her advocacy work (including having been one of the first to get a colonoscopy on camera in 2000), she is using her own example to show exactly why it is so important to get your scheduled mammogram.
Related: 'Ladies… Get Your Mamos!' Says Actress Kyra Sedgwick, Reminding Women that Mammograms Save Lives
Couric thankfully still caught her cancer early at stage 1A, but if it was a different type, or if she had waited any longer, her treatment and staging could have been a different story.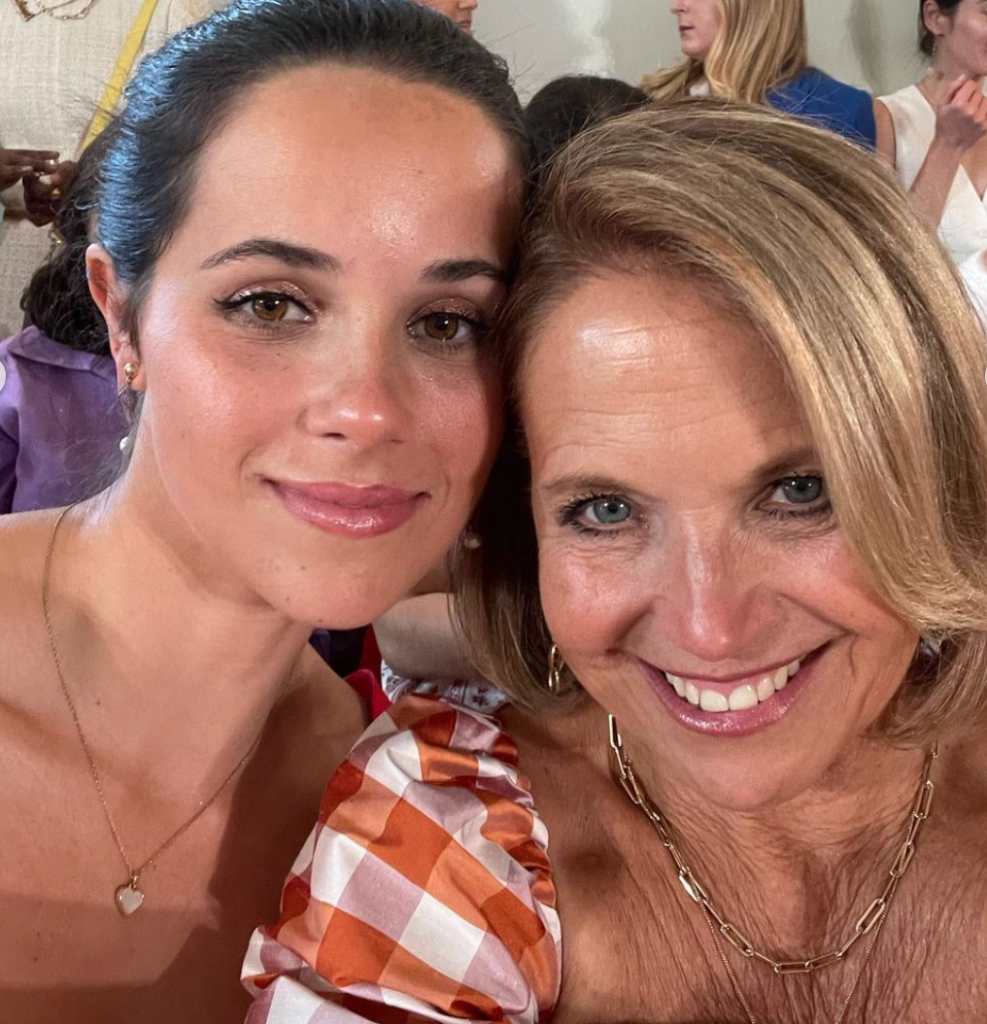 Telling Your Kids You Have Cancer
Many survivors tell us that telling their kids was one of the hardest things about going through cancer. How do you keep strong for your kids when you're simply not feeling strong?
Survivor Gina de Givenchy said she told her daughter, who was 12 at the time of her diagnosis, the day after she found out.
Related: Katie Couric Shares Her Moving Speech from Her Daughter's Wedding, Honors Late Husband 'Who Would Be Beaming' on His Little Girl's Big Day
"I really wanted her to know that I was going to be OK," Gina shared with SurvivorNet. "I didn't want her to see me weak and sickly. It is what it is, you can't really hide it. But when it comes to your kids, I think you want to protect them."
Telling Your Kids You Have Cancer: 'When it Comes to Your Kids, You Want to Protect Them'
"It was just so overwhelming for me, and I didn't want to freak out or break down when I was telling her," Givenchy added, saying that it was important for her to be strong and lead by example through this experience.
What Does Your Breast Cancer Diagnosis Mean For Your Daughter?
If you're battling breast cancer, you may need to lean on your mother, or your daughter if you're a mother. Breast cancer warriors may find comfort in this inspiring interview as a mother and daughter tell the story of how their bond grew when one of them started to lose their hair from chemotherapy treatments.
Related: Mother-Daughter Dream Team Battle Breast Cancer Together After Being Diagnosed Two Weeks Apart — 'There's Always Someone Who Can Help'
SurvivorNetTV's showing of SN & You — Mother-Daughter Bond is a film that explores the mother-daughter relationship through the eyes of Erica Stolper and her mother, Melissa Berry. If you're going through breast cancer treatment, this empowering and hopeful story of Erica and Melissa's bond will bring a smile to your face.
"She's just always there for me whenever something goes wrong," Erica tells us about her mother. "And I think we're both there for each other."
SurvivorNet News Magazine: The Mother-Daughter Bond
For any mother who has a daughter, you know that your bond is unbreakable. When Erica was 7 years old, she found out Melissa had cancer; Melissa was 42 years old and had been diagnosed with triple negative breast cancer. Breaking the news to your child that you have cancer can be hard for any parent, but for Erica and Melissa, it was a bonding experience. One morning, Melissa's head was itching from the chemotherapy treatments; she couldn't take it anymore, so she decided to shave her head.
Erica was interested in being a hairdresser at the time, so when she saw her mother shaving her head in their bathroom, it was a dream come true. She happily helped her mother shave her head, who has since recovered from the cancer.
Related: The Strength of a Mother's Love Is On Full Display In New Viral Video Touching Cancer Survivors: 'No One Fights Alone'
"It was the first big step that she really took in her whole journey," Erica says. "It was cool to be a part of it with her."
Thankfully, Couric is likely going to be here for a lot longer for her daughters because she caught her cancer early, which is a model example for all women to get in and get screened.
It's equally as important to educate your daughters about the risks they may face due to your past or present diagnosis.
Related: Genetic Testing for Breast Cancer: What is This Type of Test? And What Do My Results Mean?
Though Couric did not have a family history, and it is still highly possible to get breast cancer without one, it is still crucial to get genetic testing to evaluate your risk—and stay on top of your overall health appointments.
Contributor: SurvivorNet Staff
Learn more about SurvivorNet's rigorous medical review process.
---