Kyra Screens for Breast Cancer
Actress Kyra Sedwick, 55, shares a picture on Instagram from a recent mammogram and encourages others to screen for breast cancer.
Women age 45 to 54 should get mammograms every year, says the American Cancer Society (ACS).
Mammograms look for lumps in the breast, and early signs of breast cancer; in addition to mammograms, women can perform self-checks at home.
Actress Kyra Sedwick, 55, is spreading a needed message to her hundreds of thousands of Instagram followers: Get your mammograms.
Related: Breast Cancer: Overview
Read More
As the COVID-19 pandemic continues to upend life, many people have forgone annual cancer screenings, such as mammograms and colonoscopies and dental appointments, as a result. However, it is vitally important to continue screening for cancer, even amid a pandemic. Early detection of most cancers typically means broader treatment options and a better prognosis.
View this post on Instagram
The Closer star wrote on Instagram: "It's that time again! Ladies… get your mamos! #mammogram." The actress is married to fellow actor Kevin Bacon, and they share two children together.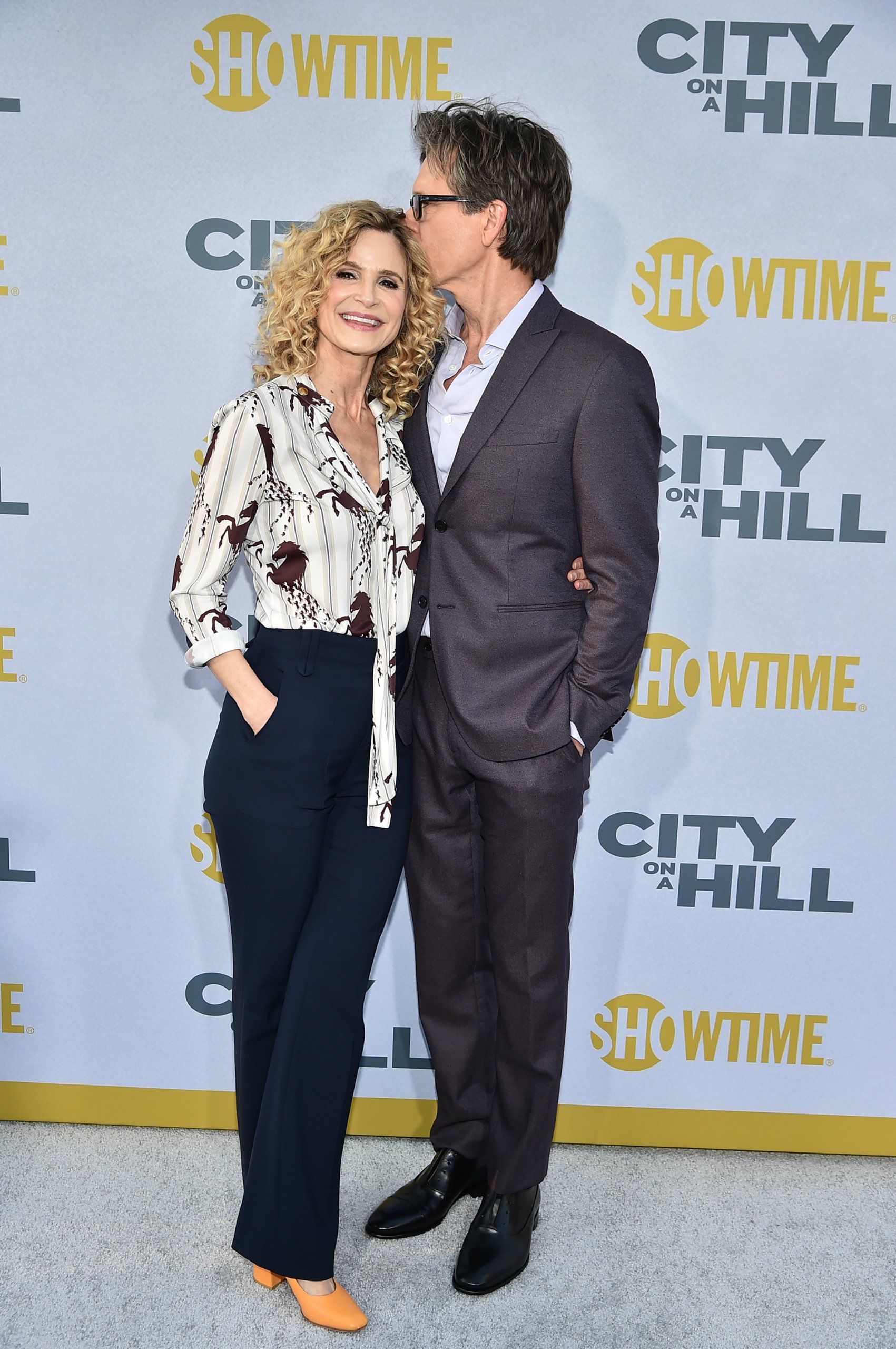 When Should You Get a Mammogram?
A mammogram is an X-ray picture of the breast that looks for signs of cancer.  Current guidelines from the American Cancer Society (ACS) say that women ages 40 to 44 should have the choice to start annual breast cancer screening with mammograms if they wish to do so and that women age 45 to 54 should get mammograms every year. Women 55 and older should switch to mammograms every 2 years, or can continue yearly screening, says the ACS.
Related: When You're Getting a Mammogram, Ask About Dense Breasts
Dr. Connie Lehman, the chief of the Breast Imaging Division at Massachusetts General Hospital, says in an earlier interview, "If you haven't gone through menopause yet, I think it's very important that you have a mammogram every year. We know that cancers grow more rapidly in our younger patients, and having that annual mammogram can be lifesaving."
Related: Learn Your Risk and Listen to the Guidelines: An Important Message About Breast Cancer Awareness
"After menopause it may be perfectly acceptable to reduce that frequency to every two years," says Dr. Lehman. "But what I'm most concerned about is the women who haven't been in for a mammogram for two, three, or four years, those women that have never had a mammogram. We all agree regular screening mammography saves lives."
When Should I Get a Mammogram?
How Do You Perform a Self-Exam at Home?
In addition to mammograms, you should also perform self-exams at home to check for lumps in your breast, which could indicate breast cancer. These exams should be done monthly.
Related: You Should Be Aware of These Signs of Breast Cancer
Dr. Elizabeth Comen, a medical oncologist at  Memorial Sloan Kettering Cancer Center, explains in an earlier interview, "When we think about prevention, breast cancer prevention, and awareness, the first step is that women need to feel comfortable with their breasts and that they know what their breasts feel like normally."
Related: Black Women Die From Breast Cancer at Shockingly Higher Rates Than White Women
"And for some women, that may mean going to their doctor and walking through what a self-breast exam might feel like so that they know what normal breast tissue feels like, so that if they do feel anything abnormal, whether it's a lump or discharge from the nipple, that they know what to ask and what to look for," says Dr. Comen.
"Some women have what's called fibrocystic breasts, meaning they have very lumpy, bumpy breasts, and it's hard for them to know what's normal and what's not. With that in mind, self-breast exams should probably be done every month."
Getting to Know Your Breasts with Self-Exams
Learn more about SurvivorNet's rigorous medical review process.