Lung Cancer and COVID-19: What You Should Know
COVID-19 is usually more severe in people with lung disease
Not all treatments can be put off during the pandemic
You should do everything you can to avoid COVID-19—more than most people
In mid-March 2020, the point that most people mark as the beginning of the pandemic in the U.S., many in active treatment for lung cancer decided to delay their treatment. They'd rather that than risk exposure to the virus in a health care facility or weaken their immune system with cancer treatment.
"That might have made some sense at first, but now, there seems to be no end of this pandemic in sight and delaying treatment for some people means risking the cancer getting worse," Jeffrey Crawford, MD, a medical oncologist at the Duke Cancer Institute in Durham, N.C. told SurvivorNet.
Read More
You should now be thinking about how to get the treatment you need while staying as safe and healthy as possible. Here's what you should know.
Dr. Karen Reckamps tells us what people with lung cancer need to know bbout COVID-19
COVID-19 Could Be More Severe In People With Lung Cancer
Lung cancer doesn't necessarily make you more likely to catch the coronavirus. But, if you do get it, you're likely to have a more severe case. This could be for a number of reasons and not specifically because of lung cancer.
"The risk of severe illness is most likely because of underlying medical problems such, as COPD or emphysema. Lung cancer, smoking, and lung disease often coexist, which will increase the risk of a severe case," Taylor Ripley, MD, a thoracic surgeon at Baylor College of Medicine tells SurvivorNet.
People who have lung cancer or other lung diseases when they get COVID-19 tend to not do as well as people with COVID-19 who don't have those problems. "But," Crawford adds, "we are better at taking care of patients with COVID-19 now than we were a few months ago."
Don't Delay Treatment For Long
Around the world, patients and their doctors had reasonable concerns about continuing cancer treatment during a pandemic. The possible risks and the countless uncertainties seemed to cast a long shadow over the treatment plan. In some states, patients and their doctors had no choice as health care facilities were forced to postpone any non-emergency care.
Now, though the pandemic continues, hospitals have gotten back to taking care of patients besides those with COVID-19. And your care team may tell you it's time to come back in.
"Fear of COVID-19," Crawford says, "is driving a lot of the problems our patients are having right now. They don't want to come and get chemotherapy. They don't want to be in the hospital. They don't want to be in the clinic."
But, in new guidance published recently in the journal JCO Oncology Practice, the authors recommend that lung cancer care continue as planned in cases where delays could lead to cancer progression.
The bottom line is that the decision to put off treatment longer depends on your individual condition and what the treatment is. It's a decision you and your doctor should make together.
"Whether or not you can delay depends very much on the type of treatment and the risk-benefit ratio," says Tawee Tanvetyanon, MD, a medical oncologist at Moffitt Cancer Center in Tampa, FL.  "Some treatment, like preventive chemotherapy, has a grace period, so it might be worth discussing a delay. Other treatments should not be put off."
If it is time for you to go back, new guidelines might help ensure you do well. For example, people who get chemotherapy have a high risk for low white blood cell counts, which increases risk of infection. Usually some, but not all, patients on chemotherapy receive growth factors to boost blood counts and reduce risk of infection.
But, during the pandemic, "guideline committees have all recommended we be more proactive in the use of growth factors to minimize the risk of any low white blood count after chemotherapy specifically because of COVID19," says Crawford.
Be More Careful Than Others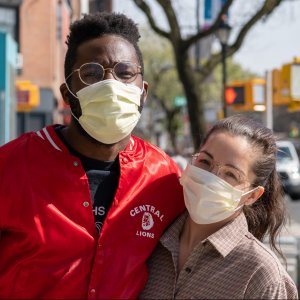 In order to stay at your strongest as you go back to treatment, you'll need to be extra careful to prevent COVID-19. Following CDC and local guidelines about masks and social distancing aren't enough for you.
"Not everyone is taking these guidelines seriously. If you have lung cancer, you may suffer from their actions much more than they do," says Tanvetyanon. "You should avoid people who don't follow guidelines and avoid being in places where it's easy to ignore the guidelines."
You might want to continue to isolate yourself from others even if—or especially because—it seems like the everyone else is going back to their usual lives.
But Don't Skip Exercise
Avoiding other people doesn't mean you should never go outside. Exercise is important when you are living with cancer.
"I strongly recommend," Ripley says, "that patients continue at least mild aerobic activity.  Exercise is critical for physical and mental health and probably even more so when undergoing surgery or chemotherapy.  Get outside, walk, and get exercise."
Learn more about SurvivorNet's rigorous medical review process.