Vigilance Can Be Lifesaving
Helen Bender, 26, discovered she had cancer when she was doing a beauty routine she found on social media.
She was diagnosed with skin cancer and learned she had 20 tumors all over her body.
Melanoma is the most dangerous type of skin cancer, and signs make include moles, sores, lumps, blemishes, markings, or changes to how the skin looks or feels.
The ABCDE acronym helps us remember how to examine our skin for changes.
A "liquid biopsy" is an "exciting" development in helping to determine the best treatment options for melanoma patients.
A 26-year-old Alabama woman was simply trying out a social media beauty routine when she found a cancerous lump on her neck. This started a journey of doctors discovering a total of 20 tumors throughout her body and diagnosing her with the most dangerous type of skin cancer. Now, she's urging people to remain vigilant and keep up with their regular checkups.
Helen Bender was first diagnosed with melanoma when she was 19 after discovering a mole on her shoulder, according to WKRG. The mole was surgically removed and she kept up with her regular checkups and screenings. However, several years later, it had come time for her yearly appointment and she put it off for a while because of a busy shcedule. Then one day, she discovered that cancer had returned while trying out a social media beauty routine.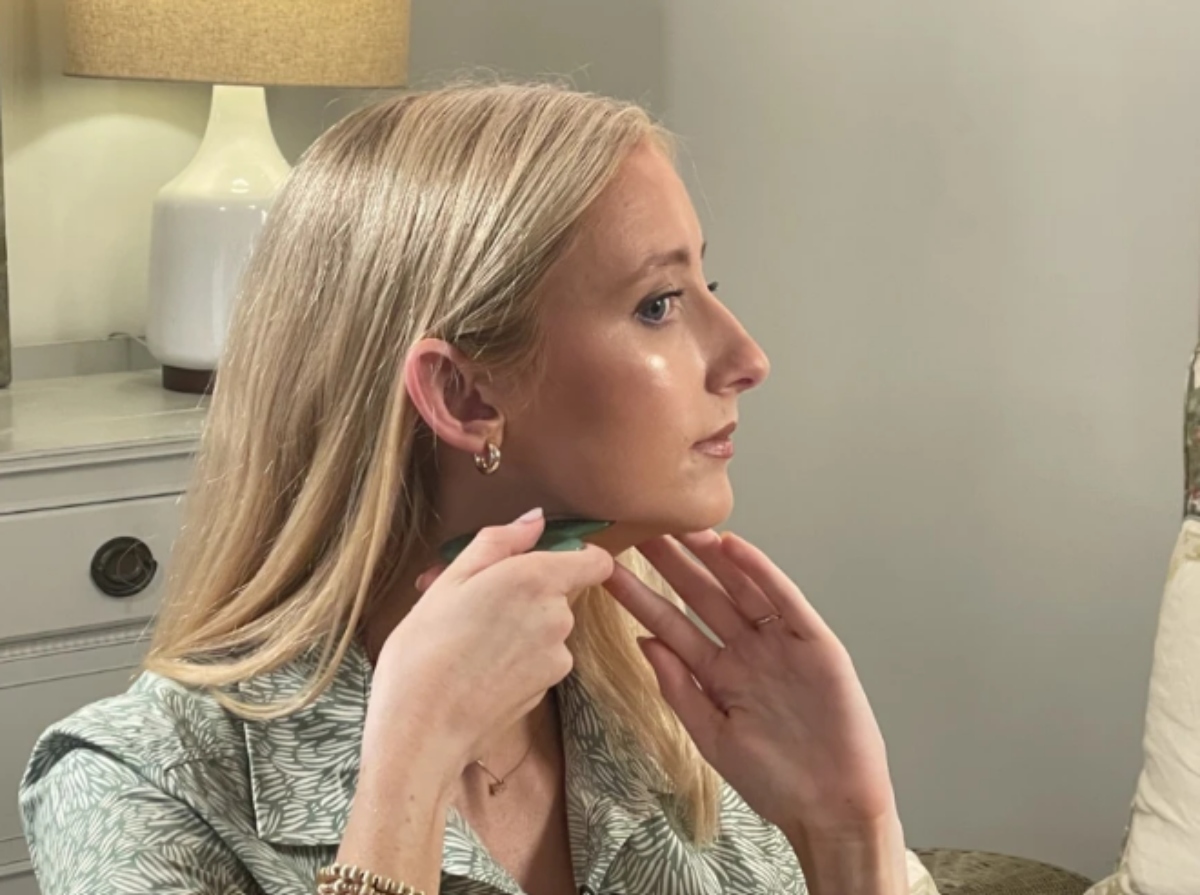 Read More
Bender was trying a
gua sh
a routine, which she had seen in popular videos on TikTok. With gua sha, a smooth-edged tool is used and gently pulled or "scrape" across areas of the body, like the face and neck, according to the Cleveland Clinic. The practice has roots in tradition Chinese medicine. With the way that people guide the tool over their skin with their hands, it's no wonder that this is what led to Bender discovering her lymph node was sore.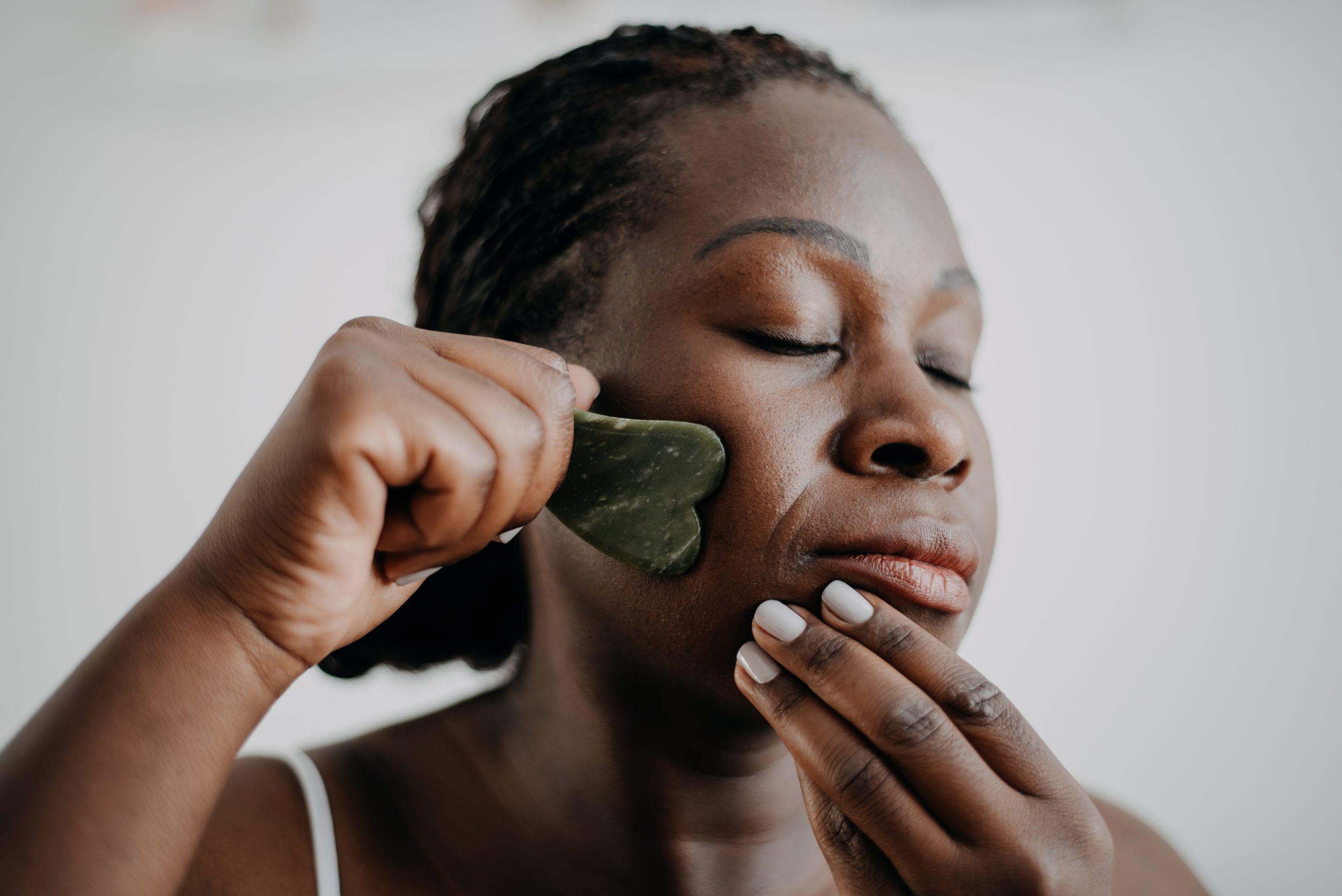 "That is what led me to finding the first tumor," Bender said. After some tests, Bender learned she had 20
tumors
all over her body, including in her pancreas, lungs, bones, and lymph nodes. Doctors told her she had stage 4 melanoma.
View this post on Instagram
Melanoma Skin Cancer
Melanoma is the most invasive type of skin cancer and grows quickly.
"Melanomas are the deadliest type of skin cancer because they have a tendency to spread to other parts of the body," Dr. Anna Pavlick, an oncologist at Weill Cornell Medicine, previously told SurvivorNet.
Dr. Cecilia Larocca, a dermatologist at Dana-Farber Cancer Institute, recommends looking at your skin once a month for anything suspicious. It can help to use the acronym ABCDE as a checklist:
Asymmetrical moles: If you drew a line straight down the center of the mole, would the sides match? If not, your mole is considered asymmetrical
Borders: The edges of your mole look irregular, jagged, or uneven; can also stand for bleeding
Colors: Multiple distinct colors in the mole, including patches of pink, brown, grey, and black—but could be any color
Diameter: Larger than 6mm, about the size of a pencil head eraser
Evolution: Anything that's changing over time such as gaining color, losing color, pain, itching, changing shape, etc…
"The ABCDE is an acronym to help us remember what atypical signs are in a mole, something that should flag your attention and come back to the dermatologist sooner than your regular exam," Dr. Larocca said.
An indicator of melanoma is a new spot on the skin or a spot that changes in size, shape or color. Dr. Larocca emphasizes that any mole that's changing in appearance or causing symptoms should be looked at by a dermatologist as soon as possible. Black moles of any kind are also at high risk for melanoma.
Meanwhile, "there are some patients who fall into the category of atypical mole syndrome," Dr. Larocca told SurvivorNet. That's usually someone who has more than 50 moles, with at least five being clinically atypical – meaning they are large, irregular, and/or have multiple colors. These people are at a slightly increased risk of melanoma.
An atypical mole may be one of three types:
Mild: Commonly, these are moles that are slightly darker than the surrounding skin and have a smooth surface; Rarely signifies melanoma
Moderate: Also common, these moles may show some signs of being atypical according to the ABCDE checklist belo.
Severe: These moles are usually very irregular with multiple patches of color and may have changed in appearance over time; High risk for melanoma
Severely atypical moles typically require a biopsy to determine if it is cancerous.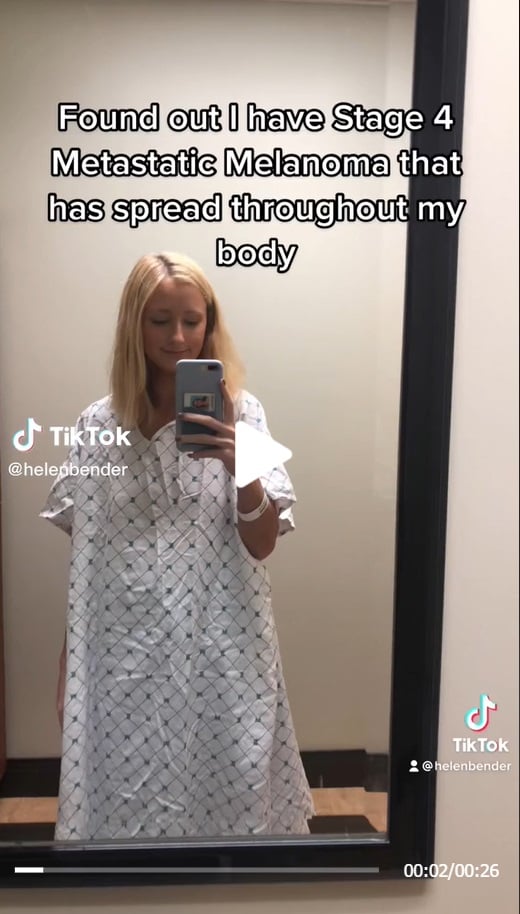 Melanoma Treatment
A blood test or liquid biopsy is usually given to melanoma cancer patients to determine the best course of treatment. The test can detect cancer cells or bits of DNA from a tumor in your bloodstream.
"Liquid biopsy is an exciting field with lots of potential applications and a lot of promise," Dr. Marko Spasic, medical director of the Parker Institute for Cancer Immunotherapy, told SurvivorNet.
Lower levels of circulating tumor DNA could mean you'll have a better response to immune checkpoint inhibitors for metastatic melanoma.
Bender's treatment involved immunotherapy, which harnesses the body's own ability to fight cancer.
Dr. Steven Rosenberg, Chief of Surgery at the National Cancer Institute, has heavily studied immunotherapy over the last four decades and says there have been major advancements in the treatment method.
"The advances…have been the result of the genomic revolution, our ability to detect and sequence the human genome," Dr. Rosenberg said.
"[We] take a piece of her tumor and do what's called whole exome sequencing. We could sequence her entire genome of all of the genes that were expressed in her body and identify the genes that are coded for any mutations that in fact caused her cancer."
In addition to surgery and immunotherapy, other treatment options for melanoma skin cancer includes targeted therapy drugs, chemotherapy and radiation.
Remain Vigilant and Keep Up With Checkups
Bender's immunotherapy treatments lasted 10 months, and on Feb. 20, she shared on Instagram that she is now cancer free.
View this post on Instagram
She is now using her social media platforms to share her cancer survival journey. She hopes other people, especially cancer warriors in the midst of their journey, are encouraged to remain vigilant for any changes in their body.
"If I could save people from having the past 10 months I have had, get them to catch it early, that is what I would like to come out of this," Bender said.
Learn more about SurvivorNet's rigorous medical review process.
---