How a Misdiagnosis Affects You
Gemma Malins was told by her doctor that the lumps on her legs were just "fat," but they were actually cancerous tumors.
Malins is now battling stage 4 metastatic melanoma.
Listen to your gut and get a second medical opinion if something feels off to you about a diagnosis.
When a patient is misdiagnosed – it can mean the difference between life and death. And that's what likely happened to 28-year-old New Zealander, Gemma Malins, following a misdiagnosis of lumps on her feet and legs. The doctors told her it was just "fat," but in fact, it was cancer.
Tragically, Malins is "fighting for her life" reports the Daily Mail, as she battles stage 4 metastatic melanoma, which was properly diagnosed much later in October 2019. She got her cancer diagnosis 15 months after she first sought a medical opinion.
Read More
Related: Use Sunscreen to Reduce Risk of Melanoma
Prior to the conclusive cancer diagnosis, Malins assumed the lumps were nothing to worry about.
When a Doctor Misses the Cancer
Having been told the lumps were merely fat, she thought there was no cause for concern, so she took a vacation with her partner Brandon. (Following the diagnosis, they "fast-tracked their wedding plans;" the two are now married.)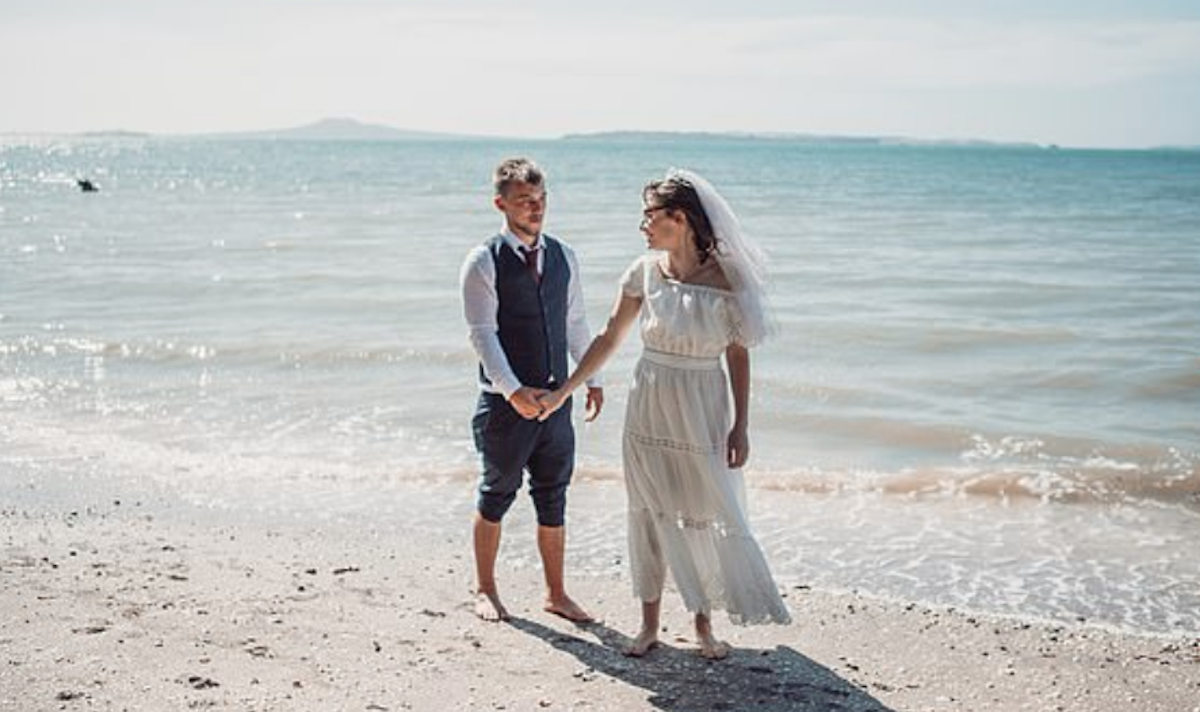 Now, after the devastating skin cancer news, Malins says, "we can't even think about having kids." Malins was studying to become an early childhood teacher. The cancer has tragically spread to her brain and lungs.
Related: My Doctor Ignored My Melanoma Symptoms and Mansplained Me, Says Actress Jill Kargman
Malins told the Daily Mail Australia she was "fuming" over the misdiagnosis, as she'd first raised concerns about the lumps on her legs a year prior. After being told they were just lipoma, a fatty tissue that develops as people get older, she trusted the doctor's diagnosis and went on vacation with Brandon.
Importance of a "Second Opinion"
It can be critically necessary to seek out a second opinion. Survivor April Knowles spoke to SurvivorNet about her own experience.
I Wanted My Doctor To Like Me, Then He Missed My Breast Cancer
Knowles encouraged others, saying, "You have to take charge. You have to learn about your disease. You have to ask questions. And even if you can get your doctor to do a second opinion over the phone somewhere just to get the peace of mind that you're on the right track."
Immunotherapy Treatment for Melanoma
After the diagnosis, Brandon quit his job as a beekeeper to take care of Malins as she went through treatment. She is undergoing immunotherapy called Keytruda.
Actress Jill Kargman Shares How Her Doctor Missed Her Melanoma
There is a two-year plan in place for her treatment. Thankfully, Malins has her partner by her side. "He's been by my side for every treatment and every good and bad day," she said, and added, "My husband has been a soldier."
Listen to Your Body
No one is as invested in your body and your health as you are. While doctors are trained professionals, you are the one who can best sense if something feels off or cause for concern. If a doctor gives a diagnosis but you're still unsure about things, seek a second opinion, and keep fighting for answers.
Related: There is no "Cookie Cutter Recipe" for Treating Stage Four Melanoma
Don't take a prognosis at face value if something feels off-kilter to you. Trust your gut first and foremost, and act upon that instinct quickly.
Learn more about SurvivorNet's rigorous medical review process.