Battling Aggressive Prostate Cancer
WWE Hall of Famer Jim Duggan is "feeling great" following recent fight against an aggressive form of prostate cancer.
Duggan opened up about his health in a June 7 episode of the "Going Ringside With The Local Station" podcast.
Prostate cancer treatments include surgery, hormone therapy, radiation, and chemotherapy.
PSA tests are the screening method used to screen for prostate cancer. These tests look for PSA in the bloodstream, which could indicate the presence of prostate cancer.
People who have a family history of prostate cancer or other cancers should begin screening for prostate cancer earlier than the average person. The current recommendation is to begin screening at age 50 if you have an average risk of prostate cancer.
WWE Hall of Famer Jim Duggan, 69, known by diehard fans as "Hacksaw" due to his ability to break through a block of wood, is "feeling great" following his successful battle kidney cancer more than 20 years ago and his recent fight against an aggressive form of prostate cancer.
Since becoming cancer-free the former professional wrestler is keeping busy and set to attend GalaxyCon at the Raleigh Convention Center in North Carolina this weekend. His upcoming appearance comes after the WWE legend opened up in a June 7 episode of the "Going Ringside With The Local Station" podcast.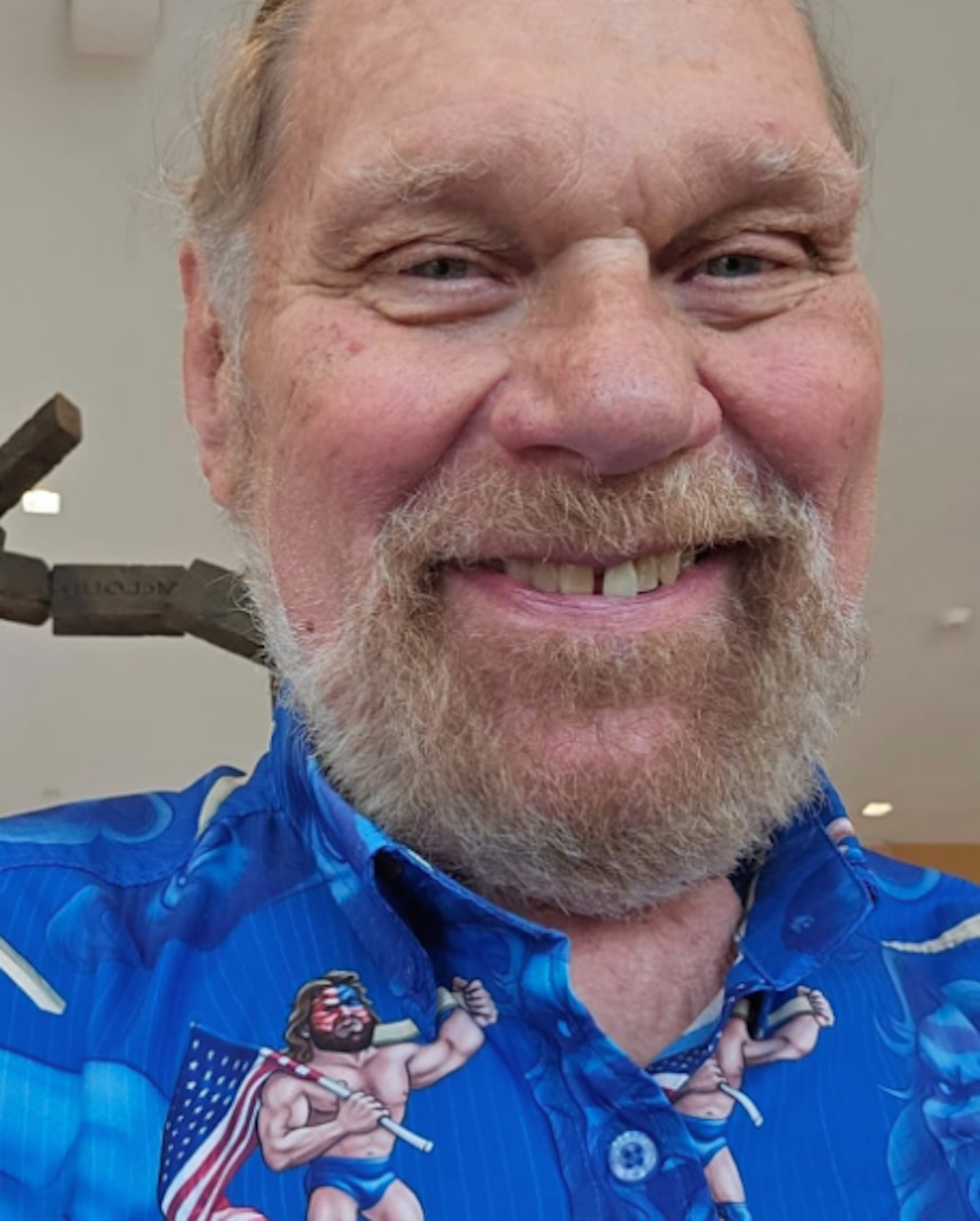 Read More
In the podcast episode, titled "'USA! USA! USA! USA!': Charismatic wrestling legend 'Hacksaw' Jim Duggan has quite the background, the father of two offered some insight into how he's doing after cancer. When asked how his health is and how he's doing "considerably better," Duggan said, "Yeah, I've had more than my share because back when I was with WCW, I had kidney cancer. That was very terrifying. I actually went out into the ring and told the folks about it, but the early detection saved my life. "They removed the kidney and I didn't have to go through chemo, radiation, or anything – and then boom, later, pretty much after I retired I had a heart problem. That's why I dropped so much weight."
Duggan, who explained he now weighs 225 pounds, explained how thanks to his wife urging him to go for his physical, he recently discovered he had prostate cancer.
"My PSA level was high. One thing led to another and the doctor looked me in the eye, something people remember their whole life, and said, 'Mr. Duggan, you have the most aggressive type of prostate cancer you could have," he explained. "Me and the wife hug each other start crying."
Following his diagnosis, Duggan went to Charleston, South Carolina for surgery. Two months later, he was tested again for cancer and learned it was "still there."
"Hacksaw" Jim Duggan rang the bell after completing his 39th and final radiation treatment for prostate cancer ❤️

H/T @POSTwrestling pic.twitter.com/ZfLZrhQPrG

— On This Day in WWE (@OTD_in_WWE) August 2, 2022
Duggan continued, "I was extremely depressed. I did a big post on the internet about how depressed I was, but I went in, I saw the folks going through chemo and I said, 'I got nothing to feel bad about.'"
He then underwent eight weeks of radiation, leading him to "ring the bell" and feel "great."
Following his inspirational cancer battle, Duggan took to his social media pages in August 2022 to announce the wonderful news, telling his fans in a video clip, "For eight weeks I've been coming, looking at this bell, listening to other people passing by and ringing the bell and looking forward to it.
"So out of respect, I'm not going to do no big 'hoo' in here, but when we get outside you better believe there's some 'hooing' … But right now, after eight weeks, here we go, tough guy!"
He concluded, "I want to thank my wife and my daughters who stuck with me through all of this, but most of all, I want to thank you folks out there that have been able to share this, and you guys shared your stuff with me."
Jim Duggan's Cancer Battles
Duggan shared in October 2021 that he was battling prostate cancer for the second time.
In the video, alongside his wife Debra, Duggan said he had been living with the disease for "a couple months" and was preparing to undergo surgery to have his prostate removed. The surgery was initially deemed successful, though his cancer unfortunately came back outside of the prostate, though the exact specifics are unclear.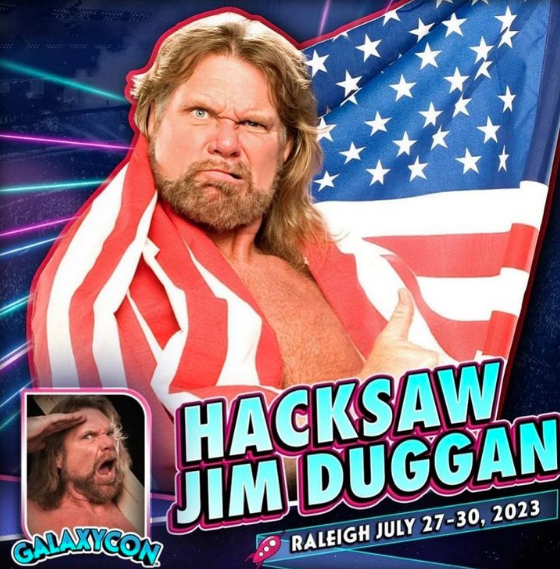 Duggan has also been living with only one kidney since his kidney cancer battle 20 years ago.
Treatment Options for Late-Stage Prostate Cancer
People with late-stage prostate cancer usually undergo some combination of treatments, and new approvals are being made regularly, broadening the treatment options for advanced prostate cancer.
The drug nubeqa (also known as darolutamide) was recently approved by the Food and Drug Administration (FDA) for use in combination with taxotere (docetaxel) for adult patients with metastatic hormone-sensitive prostate cancer (mHSPC). This oral medication is in a category of anti-androgens or anti-testosterone drugs, and it works by blocking the effects of testosterone to slow the growth and spread of prostate cancer.
Xtandi (enzalutamide) is another androgen deprivation therapy. This oral medication is FDA-approved to treat non-metastatic (nmCRPC) and metastatic castration-resistant prostate cancer (mCRPC) and metastatic castration-sensitive prostate cancer (mCSPC). Erleada (apalutamide) is another FDA-approved oral medication for advanced prostate cancer. It can be used for people with metastatic castrate-sensitive prostate cancer (mCRPC).
PARP inhibitors can also be a good option for some people with advanced prostate cancer. These drugs work by stopping the activity of poly (ADP-ribose) polymerase, a protein involved in DNA repair. This, in turn, causes DNA to be unable to repair itself in cancer cells and therefore leads to the death of these cancer cells. The two PARP inhibitors currently approved by the FDA are lynparza (olaparib) and rubraca (rucaparib). They are specifically approved for use in people with metastatic castration-resistant prostate cancer (mCRPC) this distinction means the prostate cancer has spread beyond the prostate and does not respond to hormone therapy.
In March 2022, another FDA approval paved the way for the drug pluvicto (lutetium Lu 177 vipivotide tetraxetan) to treat patients with prostate-specific membrane antigen (PSMA)-positive metastatic castration-resistant prostate cancer (mCRPC). Some prostate cancers the express the protein PSMA which can be targeted with medication.
Does Early Prostate Cancer Require Treatment?
Treatment for early-stage prostate cancer varies from person to person, and some people might not even need radical intervention techniques, like prostate removal or radiation, right away.
RELATED: People With Low-Risk Prostate Cancer Can Rely on Monitoring the Disease Without Increasing Risk of Death in 15 Years How to Make the Important Decision for Treatment
One option for people facing early-stage, low-risk prostate cancer is to monitor the disease:
There is watchful waiting the close monitoring of a patient's condition without giving any treatment until signs or symptoms appear or change. Another similar option is called active surveillance the close monitoring of a patient's condition without giving any treatment unless there are changes in test results. With this option, patients undergo certain exams and tests on a regular schedule.
"The concept of active surveillance is you're watching a man, and if something changes while the cancer is still in the prostate, you treat it then," Dr. James Brooks, the chief of urologic oncology at Stanford Medicine and director of the U54 Stanford O'Brien Urology Research Center, told SurvivorNet.
There's No One Definitive Symptom for Prostate Cancer, But There Are Clues
Active surveillance usually involves:
A PSA test every six months
Repeat digital rectal examinations no more frequently than once a year
Repeat biopsies no more frequently than once a year.
Prostate-specific antigen (PSA) is the name of a protein secreted by the prostate gland. Men have a small amount of PSA in their blood all the time but large amounts may signal that something is brewing. When cancer cells grow, PSA spills into the blood.
When Should I Get Tested for Prostate Cancer?
"An ideal man for active surveillance might be a man, for instance, in his late 60s who has a barely elevated PSA, let's say just above 4, who undergoes a biopsy and is found to have one of the 12 biopsy cores with a small percent of low grade, what we call, Gleason grade 3 plus 3 prostate cancer.
"That man has a very low probability, it's certainly less than 1% chance, of dying of prostate cancer in 10 years."
MORE: The Benefits of Active Surveillance
One of the biggest pros of active surveillance is the fact that you still preserve your normal functioning.
"You don't have to suffer some of those potential side effects of sexual dysfunction or urinary dysfunction," Dr. Brooks said.
Even if you do opt for active surveillance, though, there is still the chance you'll need treatment later on. About 50% of men under active surveillance will have changes within five years that require active treatment, according to Dr. Brooks.
Still, recent research supported that men who managed their low-risk disease through monitoring did not have an increase in their risk of death in 15 years, highlighting that radical intervention such as prostate removal or radiation and the side effects of those treatments may not be immediately needed.
When people with early-stage prostate cancer do need active treatment, local options like surgery and radiation may rid the person of the disease completely.
Laparoscopic Surgery vs. Traditional Open Surgery: What's the Best Choice for Prostate Cancer?
Options for Surgery and Radiation
Surgery options include traditional open surgery and laparoscopy with the latter being more commonly used today.
The main difference between the two is that traditional surgery requires a surgeon to make a large incision and laparoscopic surgery offers a smaller incision and a shorter recovery time.
A newer surgical approach called robotic-assisted laparoscopic prostatectomy (RALP), or robotic surgery, allows surgeons to make these small incisions with more precision.
Surgery for prostate cancer may cause side effects, so it's important to talk to your doctor about those before making a decision. Most men will have temporary leakage or erectile dysfunction, but the vast majority will regain nearly normal function in both areas with time.
In addition, men undergoing surgery for prostate cancer should know that shrinking of the penis is also a potential for side effect for some.
Your doctor may be able to recommend treatments or methods to help manage these side effects.
RELATED: How to Choose a Surgeon Does Volume Matter?
Radiation options for prostate cancer include external beam radiation and brachytherapy (internal radiation).
Brachytherapy is an internal form of radiation that requires small radioactive seeds to be placed in the prostate. You can either undergo permanent low-dose brachytherapy or temporary high-dose brachytherapy.
The temporary option means you have an outpatient procedure that only takes about an hour or two, and the permanent option means the radioactive seeds are placed into the prostate and left there to slowly release radiation over the course of several weeks or months.
RELATED: The Benefits Of High-Dose Brachytherapy: Temporary and Fast
External beam radiation, on the other hand, is a non-invasive approach meaning no tools are needed to break the skin or physically enter the body where high doses of radiation are administered to the tumor.
Second (& Third) Opinions Matter When Deciding Between Surgery or Radiation
"Over the last ten to fifteen years, we have done remarkable things with our technology that allows us to aim much more carefully, reduce the amount of radiation that nearby critical structures get, and thereby get a higher dose in a quicker period of time," Dr. Patrick Swift, a radiation oncologist and a Clinical Professor of Radiation Oncology at Stanford, said.
There are also other options for early-stage prostate cancer that are either new or currently being tested, so it's important to talk to your doctor about all potential options so you feel confident about whichever one you decide is best.
When Is High-Intensity Focused Ultrasound Used in Prostate Cancer Treatment?
Making a Treatment Decision With Your Doctor
It's important to talk with your doctor about your concerns and questions as you make your decision on how to treat your prostate cancer.
Weighing the risk of potential side effects with the benefits of a certain treatment path can help you make this important choice.
"Patients and physicians need to understand the surprising concept that prostate cancers are not all the same. Whether prostate cancer needs to be treated or monitored, depends on multiple risk factors," Dr. David Wise, director of genitourinary medical oncology at NYU Langone's Perlmutter Cancer Center, previously told SurvivorNet.
It's important to discuss your specific circumstances with your doctor to understand the best options available to you. As mentioned, the incidence of prostate cancer in African-American men is higher, and they are two to three times more likely to die from the disease. That's in part because they tend to get a more aggressive form, and they are also more likely to be diagnosed at a more advanced stage.
In addition, while the risk of death was comparable across the three treatment plans surveillance, surgery and radiation that could be because those with higher risk disease were treated appropriately. This means that active surveillance may be appropriate for some but not for others.
"The risk of the cancer is the key take home message from this trial," Dr. Wise added. "Low-risk cancer can be safely monitored. Advances in monitoring on a formal active surveillance protocol with a urologic oncologist should be strongly considered. Surgery and radiation should only be considered after a discussion of the risks and benefits of these treatments given the lack of survival benefit reported in this study and others."
It's important to note that active surveillance requires regular, close monitoring. It is dependent upon the patient taking some charge of their care and responsibly showing up for their appointments and getting their lab work done.
If this seems like a treatment plan that would not be possible for you (for logistical or other reasons), then active surveillance may not be the right choice for you.
Questions to Ask Your Doctor
If you have been diagnosed with low-risk, early-stage prostate cancer and are considering your treatment options, here are some questions you may consider asking your doctor:
Do you think I would be a good candidate for active surveillance?
What routine tests would be part of your active surveillance plan?
What other treatment options are available to me to treat the cancer?
What are the potential side effects of those treatments?
Do you have methods to help manage those side effects?
Do those side effects outweigh the benefit of that treatment for my type of prostate cancer?
I'm struggling to cope with my diagnosis, are their mental health resources available to help me?
Contributing: SurvivorNet Staff
Learn more about SurvivorNet's rigorous medical review process.
---