Caregiving for a Child With Cancer
Deavan Clegg's 4-year-old son Taeyang has once again been hospitalized amid his battle with B-cell acute lymphoblastic leukemia (ALL).
Taeyang was diagnosed with the "very aggressive" type of blood cancer approximately one month after his third birthday in May 2022.
The type of leukemia he has is the type where the bone marrow makes too many immature lymphocytes, a type of white blood cell.
Clegg, who previously said she stopped her normal job to become Taeyang's full-time caregiver, reminds us  that when it comes to battling cancer, caregivers and support systems are critical, but they can often put their own personal needs on the back burner. Caregivers should remember it's important to express emotions, find support, make time for things they enjoy, and to take care of themselves.
"90 Day Fiancé: The Other Way" star Deavan Clegg's 4-year-old son Taeyang has once again been hospitalized amid his battle with B-cell acute lymphoblastic leukemia (ALL).
The 26-year-old mom of three, who shares her son Taeyang with her reality star ex Jihoon Lee, has been alongside her son as he continues fighting for his life against a "very aggressive" type of blood cancer, a disease he's been battling since last year.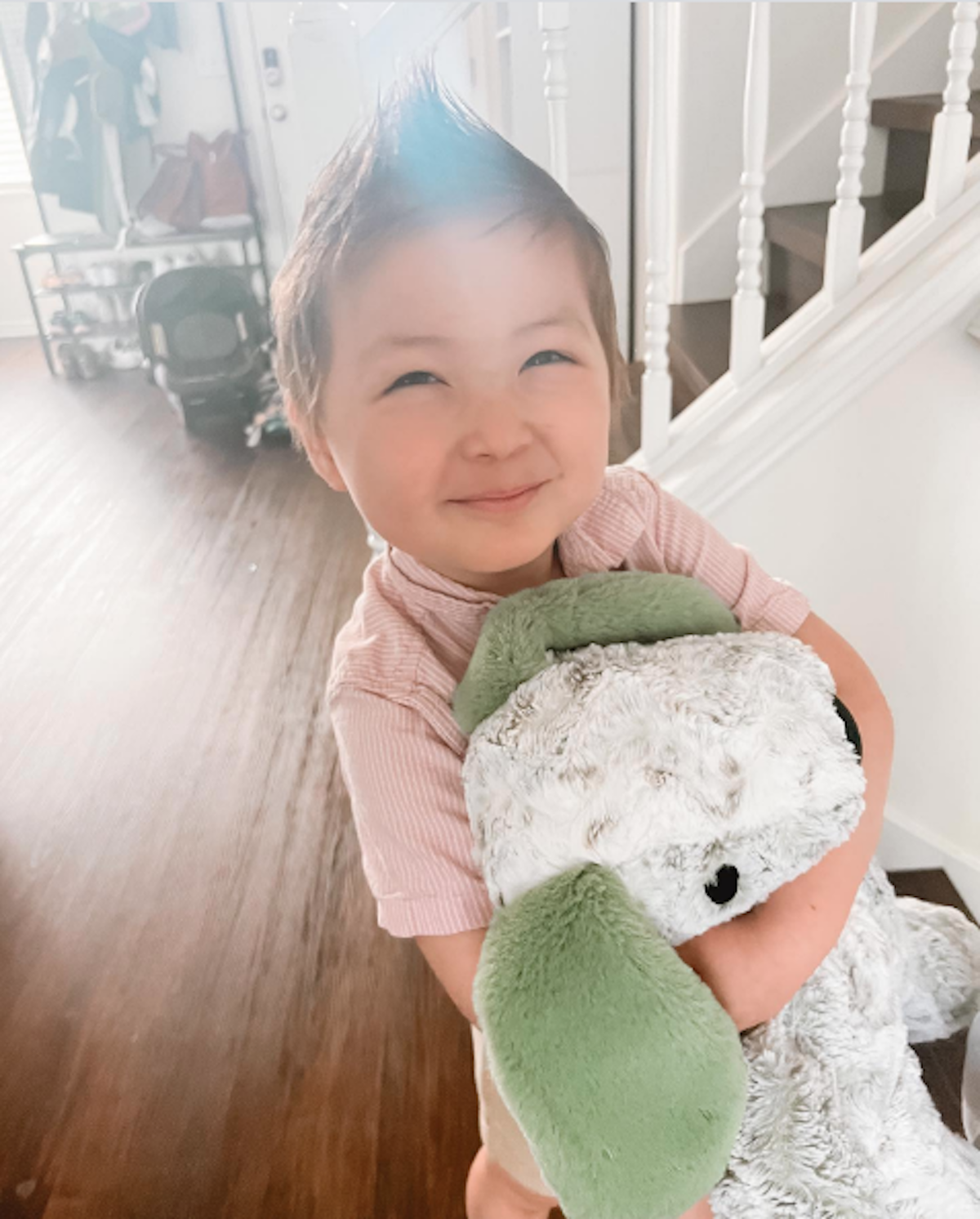 Read More
Clegg took to Instagram
this week to reveal her son has been hospitalized for having a 103.6 fever, and that he's currently being treated with "liquids and antibiotics." She captioned the post, "Taeyang health update. Taeyang wasn't feeling well today and was struggling with moving around. His counts have been low the past two weeks so his doctor had him stop his treatment until he could get better. "Today he had an extremely high fever and was rushed to the hospital. We will probably be here for a while. We are hopeful he will get through this."
Clegg admitted that Taeyang's low counts have her and her loved ones "worried," including her current boyfriend Topher Park, whom she recently gave birth to their newborn baby.
She wrote in the photo she shared on her page, "We are praying he [Taeyang] will get better. It looks like he will be in the hospital for a while."
Clegg also informed her fans that she will continue to post updates about Taeyang's health on her Instagram stories.
Despite her fears, Clegg remains hopeful as this isn't the first time Taeyang has been hospitalized.
Last November, she posted on social media informing her fans that she rushed Taeyang to the ER with a fever of 102, a temperature which can be deadly for children undergoing chemotherapy.
At the time, Clegg revealed Taeyang needed emergency blood transfusion, saying, "The thought of, if I didn't bring him he might have not woken up in the morning will haunt me. With it being flu season this is a reminder to stay clean and safe.
"Wash hands, wear a mask if possible, and if sick please stay in bed. Being at the hospital I've seen so many children and heard stories of so many sick children and December hasn't even started yet. A small cold for you might be deadly for little ones."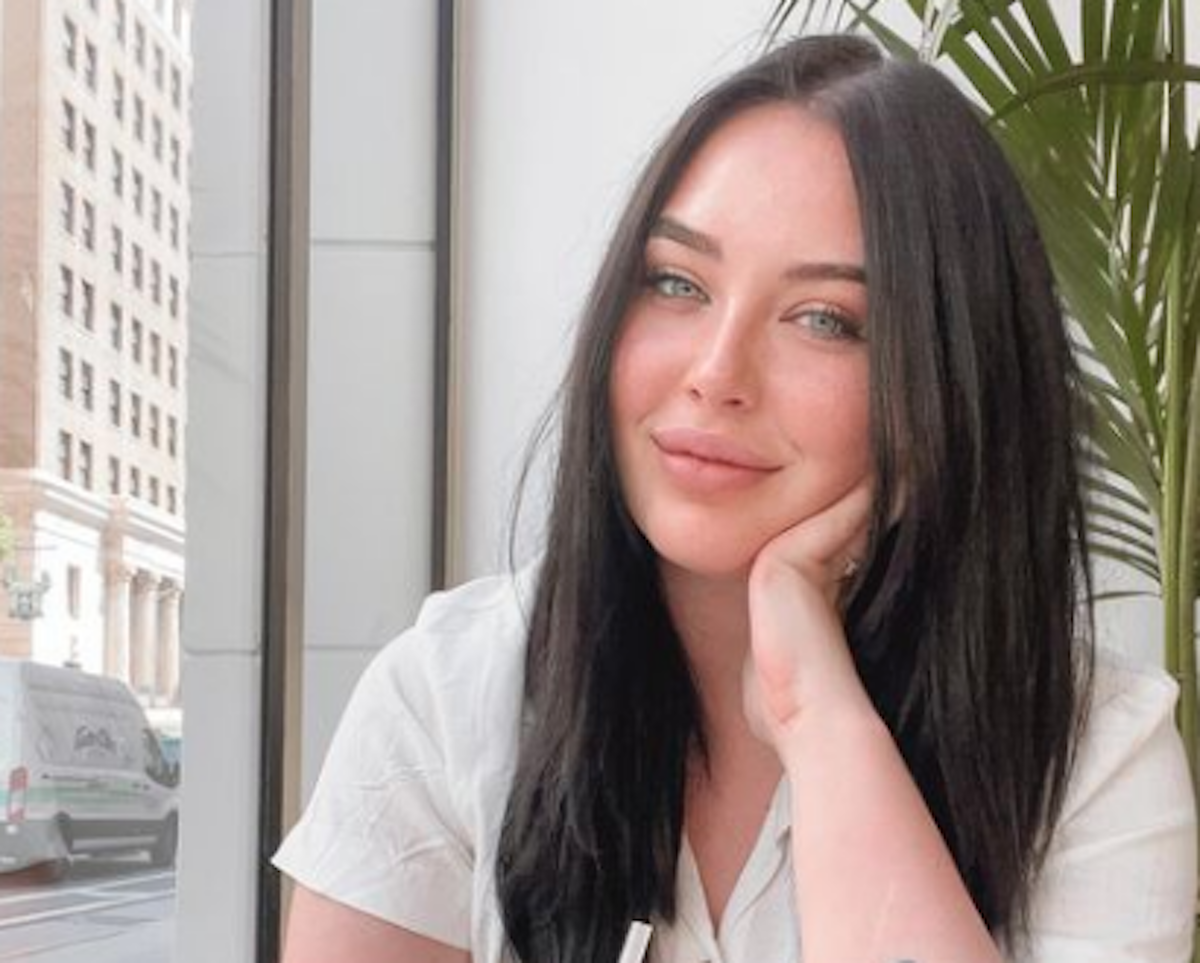 Deavan Clegg's Son's Cancer Battle
Deavan Clegg first shared the news of Taeyang's diagnosis with her Instagram followers on May 31, 2022.
In the post, which revealed a photo of her son playing with toys in looked like the inside of a hospital, she wrote, "I have vowed to always be 100% transparent with you guys and I am choosing to share the most vulnerable and saddest point of my life right now in hopes it can help give anyone else dealing with a similar situation some strength."
RELATED: Hard Times Deavan Clegg Like So Many, Struggling to Pay for Son's Cancer Bills
"I'm overcome with so much emotion and devastation to announce that my beloved son Taeyang who just celebrated his third birthday last month was just diagnosed with childhood cancer, b-cell acute lymphoblastic leukemia just a few days ago," she added."
After announcing that her son had already started chemotherapy treatments, she informed her fans, "This is every parent's absolute worst nightmare and I'm trying hard to stay strong for Taeyang, Drascilla and my baby in my tummy.
"Taeyang will need around-the-clock hospital care and this will be a long two-year process that has a high success rate of full recovery in five years. I'm still processing all of this and asking for prayers, please."
Meanwhile, Taeyand's grandmother Elicia Clegg, shared in a recent update post on her grandson's GoFundMe page, which has since raised more than $41,000, thanking everyone for helping amid this "long fight."
She wrote earlier this year, "Right now he is stabilized, and luckily only has to go to the hospital once a month now, and gets all other treatment at home. This has been good for his emotional well-being. I will keep you all posted, but for now, today, Taeyang is doing so well, and is happy, and I was happy for him.
"It may seem silly, but just being around other children, and running alongside them was a bit of sunshine and put a much-needed smile on his face."
RELATED: Cute New Video Shows How '90 Day Fiance' Star Deavan Clegg's Son Is Doing During Cancer Battle Celebrating His 4th Birthday
Clegg had previously indicated that she had to stop her normal job to become Taeyang's full-time caregiver. Because of this, she was having difficulty paying for his medical bills something so many survivors and their families are familiar with.
If you are struggling to pay your bills associated with cancer treatment, SurvivorNet has put together the financial resources that are available to you for help.
Understanding Acute Lymphoblastic Leukemia
Acute lymphoblastic leukemia, or ALL, like Deavan Clegg's son has, is a type of leukemia where the bone marrow makes too many immature lymphocytes, a type of white blood cell. It is also called acute lymphocytic leukemia.
The American Cancer Society estimates that about 6,540 new cases of ALL will be diagnosed in the United States in 2023. The ACS also reports that the risk for developing ALL is highest in children younger than 5 years of age, with a slow decline in risk until the mid-20s. Then, the risk slowly rises again after age 50.
What Is Acute Lymphoblastic Leukemia (ALL)?
Dr. Olalekan Oluwole, a hematologist with Vanderbilt University Medical Center, previously talked with SurvivorNet about ALL's effect on the body and the type of treatments that work to fight it.
"ALL is a type of cancer that is very aggressive," Dr. Oluwole told SurvivorNet. "It grows very fast. Within a few weeks, a few months, the person will start to feel very sick. And that's why we will have to give it an equally aggressive type of treatment to break that cycle."
All About Acute Lymphoblastic Leukemia: Answers to the Most Common Questions About the Disease
Dr. Oluwole also says the leukemia often resides in the bone marrow, and because it is an abnormal growth, it just keeps dividing.
"It doesn't follow rules, and it doesn't stop," he told SurvivorNet. "Not only that, because this is part of the immune system, the immune system is sorta like the police of the body. So those abnormal cells that have now become cancer, they have the ability to go to many places. They go into the blood, and they often go into the tissue or the lining around the brain."
Advocating for Your Child; When to be Concerned
When it comes to your own health, as an adult, advocating for yourself and your own health is extremely important. It isn't uncommon to run into medical professionals who will dismiss your symptoms, but you know your body the best. And you know when there's something wrong.
Be Pushy, Be Your Own Advocate … Don't Settle
The same goes for a parent and their child. Mothers and fathers know when there's something wrong with their child, and children aren't able to advocate for themselves.
As a parent, it's vitally important to pay attention to your child's health and take them to see a medical professional if you feel something isn't right. But it's also only natural to worry about your child and seek professional help for the smallest things.
Caregiving Tips
When it comes to battling cancer, caregivers and support systems are critical, but they can often put their own personal needs on the back burner. Here are SurvivorNet's top tips for caregivers to help them through this journey.
Related: You Are Not Alone 6 Inspiring Cancer Memoirs to Help Survivors and Caregivers Cope with Their Journeys
Whether it's a professional or a loved one, caregivers give the support those battling cancer need. However, caring for someone battling a disease and watching them struggle can take a severe physical and mental toll on the caregiver. It's important for caregivers to prioritize their own needs while caring for others, and that's why these tips can make a huge difference.
1. Expressing  Emotions
As a caregiver, it can be easy to assume you need to always be the shoulder to cry on. However, that doesn't mean you should bottle up your emotions. Expressing feelings and emotions is key in order to prioritize your mental health, and it's critical that caregivers do this too. Some common emotions caregivers may experience could include stress, fatigue, and burnout. So, in order to get these feelings off your chest, it's worth finding another individual to talk openly to and vent to when needed.
2. Finding Support
You're probably familiar with support groups to help people through cancer, but there are also resources for caregivers and loved ones also impacted by the disease. Connecting with others who are going through similar experiences can be extremely beneficial during difficult times, as it proves they're not alone during this journey. F
Furthermore, it allows the caregiver to speak openly about their experiences and be surrounded by others who can relate. If you're not comfortable with the idea of a group setting, therapy can also be a great option as it allows an intimate one-on-one conversation.
RELATED: Facebook Isn't All Bad How Cancer Patients & Survivors Find a Lifeline on Social Media Platform; How to Find the Right Group for You
"There's a lot of opportunities for support virtually through educational resources, support communities," Julie Bulger, manager of patient and family-centered care at Vanderbilt-Ingram Cancer Center, previously told SurvivorNet.
 "You can talk to somebody. You can get therapy virtually now. Caregiving is the most important job, I think, in the universe, because you are there through the highs and lows."
Julie Bulger Explains How Cancer Caregivers Can Take Care of Themselves During Difficult Times
3. Do Things You Enjoy
Being a caregiver can be extremely time consuming, and it's easy to spend all of your time dedicated to the individual you're helping. However, experts have said it's key that caregivers still take some time out of their day to do activities they enjoy in order for them to prioritize their mental health. This can be anything that brings you joy, whether it's watching a movie, going on a walk, or simply getting lunch with a friend. No matter what activity you choose, taking time for yourself can be a huge help in remaining positive.
Related: Doug Wendt, Who Lost His Wife To Ovarian Cancer, Shares An Important Message For Caregivers
"One of the things that is common for caregivers is that the roles really shift," Bulgar says. "The daily tasks, you are there picking up medication. You're there to prepare foods."
"You're there to go on doctor's visits with your loved one…but as people say, you can't care for others if you're not caring for yourself. So it is important to have some things that you can do that's kind of outside of the focus of caring for somebody that you love with cancer," she adds.
Dr. Dana Chase On Why It's Important For Cancer Patients, and Caregivers, To Still Do Things They Enjoy
4. Take Care Of Yourself
In order to fully take care of someone, you need to feel your best. Feeling fatigued or stressed at times can lead to bigger issues that could impact you, and that's why it's so important to not only prioritize your mental health, but also your physical health as well. That's why, if you start to feel the physical toll of being a caregiver, it's so important to take some time to relax or even visit the doctor if things progress.
Related: Patrick Dempsey's Advice to Cancer Caregivers: Take Care of Yourself, Too
Furthermore, it can be extremely helpful to do things which help you feel good and increase your self-confidence.
This can be getting a new haircut, putting on your favorite outfit, or even spending some time in a salon to get dolled up. Feeling good on the outside can tremendously help feeling good on the inside, and this lends itself as a helpful tool in being there for someone battling cancer.
Actor Patrick Dempsey Helps Cancer Caregivers Through The Dempsey Center
Contributing: SurvivorNet Staff
Learn more about SurvivorNet's rigorous medical review process.
---