Managing Finances During Cancer
"90 Day Fiance" TV star Deavan Clegg is still searching for help paying the tens of thousands of dollars in medical bills as her 4-year-old son Taeyang battles cancer.
Clegg's story is a reminder that costs associated with cancer can cause financial stress, but there are resources and organizations available to help you.
Oftentimes, cancer centers have social workers or patient navigators on staff who can help patients navigate finances, figure out payment plans, and seeing whether they are eligible for any financial assistance programs.
There are also groups, like The Healthwell Foundation, which may be able to help people pay their bills. And others, like the Cancer Financial Assistance Coalition, can help connect families with resources in their local area.
As "90 Day Fiancé" star Deavan Clegg, 26, struggles to pay the tens of thousands of dollars in medical bills for her little son's cancer battle – one of the biggest hurdles for people with cancer and their caregivers – she shared that 4-year-old Taeyang is making big improvements in his battle with a "very aggressive" type of blood cancer.
Clegg is a mom of three who appeared on the TLC reality TV series "90 Day Fiancé: The Other Way" with her reality star ex Jihoon Lee, 28. Her son Taeyang was diagnosed with cancer just one month after his third birthday in 2022.
Read More
Thankfully, her son is getting closer to recovery and finally "doing much better". However, Clegg is still struggling to pay off the mounting medical bills that have come along with Taeyang's treatmentsomething so many survivors and their families can relate to. If you're having trouble paying your bills linked to cancer treatment,
SurvivorNet has organized the financial resources
that may be available to assist you.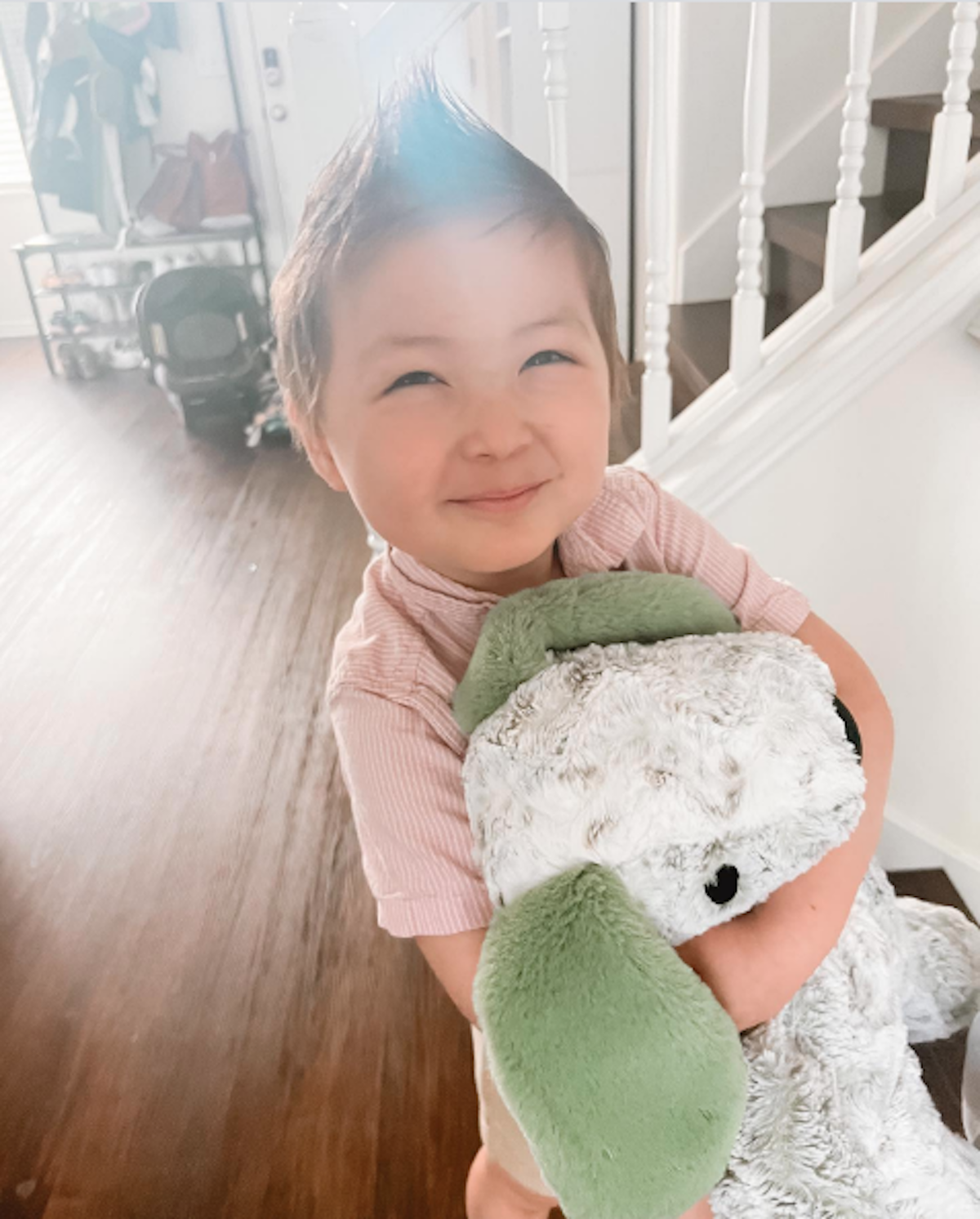 In a heartwarming
Instagram
post, of her son smiling and holding a stuffed animal, Clegg wrote, "Cancer update. We've came along way since last year! Taeyang is doing much better. He only has to go to clinic once a month.
"His hair is growing back nicely and he is very happy. He's gained the weight he lost back. He seems to have a lot more energy lately. We are thankful for everyone who has helped."
RELATED: Cute Video Shows How '90 Day Fiance' Star Deavan Clegg's Son Is Doing During Cancer Battle 
She further informed her followers that her family has since raised $41,000 out of the $50,000 they've been trying to raise to pay off his costly treatment and care.
"Although we still have a long journey to go! We know Taeyang will beat cancer! Thank you everyone," she continued. "You can read more health updates on his GoFundMe page. The link is in my description."
The GoFundMe page, titled "Help Taeyang Beat Childhood Leukemia," was created by Taeyang's maternal grandmother Elicia Cleg, who says the funds will go "100% to the care and well-being" of their beloved toddler.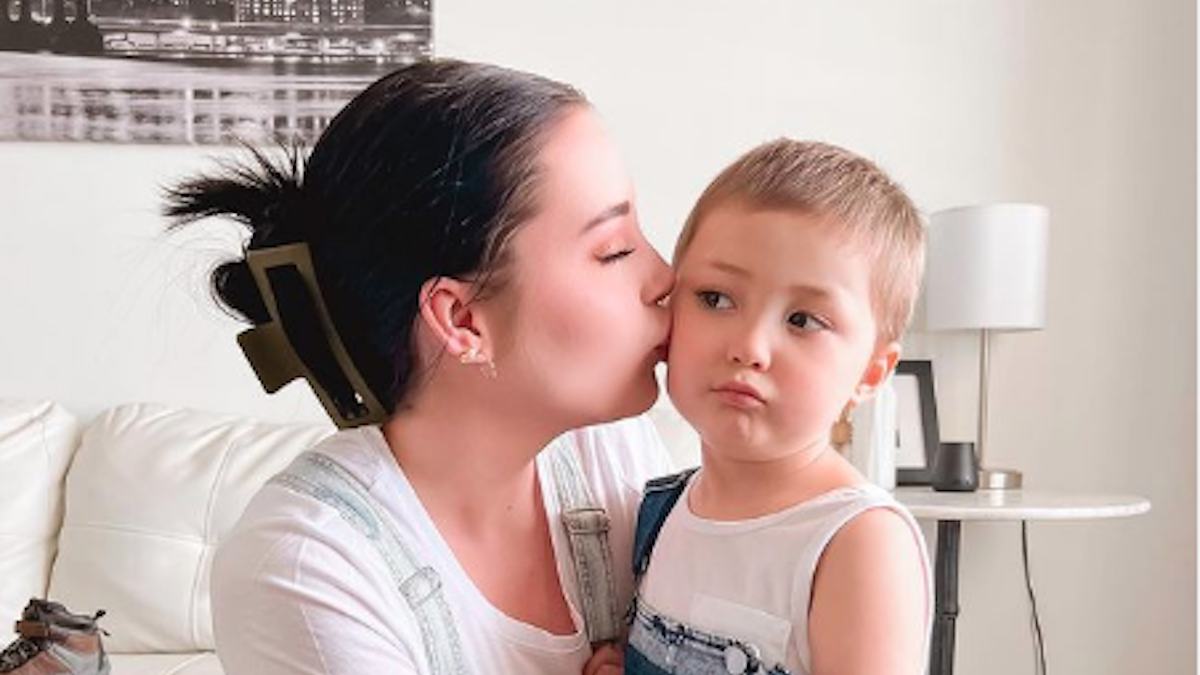 Clegg's mom previously wrote on the Facebook page, "Because of his age and childhood leukemia, his mother will have to be his full-time caregiver and not just his loving mom. For these reasons, she will not be able to continue her line of work.
"Every penny raised will go directly toward the care of Taeyang and any present or future medical expenses. It is estimated that every year of Leukemia treatment is $100,000 plus dollars and places a financial hardship on most families."
On May 25, 2023, Clegg took to Instagram to mark the one-year anniversary of her son's cancer diagnosis, writing, "Reflecting back on the past year and all the trials it has brought. The past year our lives were turned upside down and shattered.
"Many days we thought we were going to lose our sweet boy. Although he isn't cured and is still battling this horrible disease."
However, she noted the hope in knowing that it all means he is "one step closer from recovery" and acknowledged the financial help that made it possible.
"Because of you we were able to provide proper care for Taeyang during this difficult time. I can't thank you guys enough and how much I appreciate every kind gesture.
"My heart feels warm and I know every time we get a new card or even a message on social media … you guys help us push through. Thank you so much! One year down .. two more to go! We got this."
Tips For Cancer Caregivers
Taking on the role of a cancer caregiver when a spouse, parent, sibling, child, or friend is diagnosed with a disease comes with a unique set of responsibilities – just as Deavan Clegg is showing.
The primary thing to understand is that there is no shame in seeking help during a difficult time. This can be an overwhelming experience for both patients and their caregivers, too.
Through interviews with expert oncologists, social workers, patient advocates, and more, SurvivorNet has come up with a checklist of helpful steps cancer caregivers can follow throughout the journey.
Dr. Jayanthi Lea With Guidance For New Cancer Caregivers
Cancer caregivers may:
Attend doctor visits with the patient
Help the patient take notes/ask questions
Provide transportation to and from treatment
Accompany the patient during treatment
Help keep track of side effects
Link up with a social worker/patient navigator
Help with day-to-day activities
Provide emotional support
The Impact of a Childhood Cancer Diagnosis on the Whole Family Jayne Wexler Shares Her Story 
But it's important to remember that caregivers can't take care of their loved on if they don't take care of themselves.
It's important for caregivers to prioritize their own needs while caring for others, and that's why these tips can make a huge difference.
Express Your Emotions with someone you trust and can listen to your feelings about the process.
Find a Support Group where you can connect with others in similar situations.
Do Things You Enjoy to help find balance for your mental health.
Take Care of Yourself when you don't feel your best.
Getting Help Paying The Bills
If you're struggling to pay your medical bills, just like Deavan Clegg, there are many financial resources available to cancer patients and their caregivers that can help pay for costs associated with treatment, transportation, drugs, and other related expenses.
However, knowing how to find them can be overwhelming after a diagnosis.
Sara Goldberger, president of the Association of Oncology Social Work (AOSW), previously spoke with SurvivorNet on how oncology social workers can help.
But many people don't know to ask if a social worker is available to them and aren't aware of the resources they can help them find.
Dr. Nina Shah, UCSF Medical Center, On Financial Resources For Cancer Treatment
"There are a wealth of organizations and opportunities to help people with the costs of cancer," Goldberger said.
"Obviously, it's a very deep well of need, and there's not help for everyone in every situation, but knowing to ask is so important for patients and families."
She said there are state and federal programs like Medicare, Medicaid, and unemployment that many people don't know they're entitled to.
In addition to that, there are hospital foundations that raise money for patient assistance, support from advocacy groups, and patient assistance plans sponsored by pharmaceutical companies to assist in providing free drugs or funds to help with copays.
A social worker can help patients find the ones for which they qualify.
RELATED: Navigating the Cruel Cost of Cancer: American Cancer Patients Spent More than $21 Billion on Their Cancer Care in 2019, Findings Show
Goldberger said if a social worker isn't available through your care center, she would encourage people to call on the advocacy community. There are national, regional, and local organizations that can help patients find the resources they need.
"Being your own best advocate is so important," she said.
"Figure out what you need and ask people for resources. There is a lot of need, and people are stressed out and struggling. COVID clearly didn't make it any better, but there is money out there to help."
For Help With Treatment Bills:
The Rising Cost Of Medical Bills
Deavan Clegg's son's story makes us think about the rising cost of health bills across the United States, how these enormous bills can cause distress, and how patients are coping with their medical debt.
Paying for Cancer Find Someone Who Will Advocate For You
Also, a recently published Federal Reserve Survey revealed a portion of Americans decided to skip medical treatment in 2022, as a result of the increase in medical bill costs over the past few years.
RELATED: Guide to Financial Planning After a Cancer Diagnosis: Planning Is So Important For Peace of Mind
"Health insurance is one way that people can pay for routine medical expenses and protect against the financial burden of large, unexpected expenses. In 2022, 91% of adults had health insurance, similar to 2021," the survey says.
"Those without health insurance were more likely to forgo medical treatment because they couldn't afford it. Among the uninsured, 42% went without medical treatment because they couldn't afford it, compared to 26% among the insured."
The also survey found that 28 percent of adults went without some type of medical care in 2022 due to the high costs, which is up from 24 percent in 2021.
"Dental care was the most frequently skipped, followed by visiting a doctor. Some people also reported skipping prescription medicine, follow-up care, or mental health visits," the findings state.
"The increase in this measure may, in part, reflect consumer responses to inflation as medical care is an area where people can save money by cutting back on spending."
Additionally, a study published this year in JAMA Network Open, concluded that in 2022, about 1 in 5 adults, ages 65 and older, skipped, took fewer prescribed drugs, delayed buying medications, or took another person's medicine due to cost concerns.
Drug Price Should be Part of Treatment Decision, Says Cleveland Clinic Expert
"Just over half of all respondents (56.5%) used medication cost-coping strategies. Cost-coping strategies included using a copayment card or coupon (30.4%), asking a physician for lower-cost medications (25.6%), shopping around at pharmacies to get a lower price (25.2%), asking a physician for free samples (17.8%), and buying prescriptions from another country (4.8%)," the study's findings explain.
"Some respondents reported going without basic needs to afford medication (8.5%) or borrowing money or going into debt (4.8%)."
According to the study's findings, higher levels of general inflation could be a contributing factor to an increase in "cost-related nonadherence" than earlier years. The study notes that general inflation increased from 1.4 percent in January 2021 to 9.1 percent in June 2022.
Contributing: SurviorNet Staff
Learn more about SurvivorNet's rigorous medical review process.
---