A few months back, SurvivorNet produced a few videos about an incredible survivor named Jessica Melore. Jessica went through more before her high school graduation than many people go through in their entire lives — and what's really amazing about her is that she never seems to falter in her incredible positive attitude. Now, Jessica is back in the hospital awaiting a new heart and kidney transplant — all the while, she's advocating for organ donor awareness.
Jessica has faced a lot of hardships when it comes to her health, yet she went on the graduate Princeton University with honors and become an internationally-known motivational speaker — which is fitting, given the astonishing story she has to tell.
Read More
When she was 16 years old, Jessica found out that she was going to need a heart transplant in order to survive. That same week, she was told that due to complications during her hospital visit which led to an infection, she would need to have her leg amputated.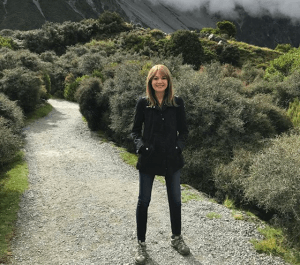 After nine months in the hospital, she received a life-saving heart transplant and because the timing just happened to work out, she was able to attend her high school graduation. But for Jessica, this was only the beginning of her health troubles. When she was in college she was diagnosed with non-Hodgkin's lymphoma. Her cancer recurred two times after that. In 2017, she was again declared cancer-free. Jessica has taken on every one of these challenges with awe-inspiring bravery — and usually with a smile on her face too!
However, Jessica is now back in the hospital. She took to Instagram to share with her fans and followers earlier this month that she had returned to the hospital to await a new heart and kidney transplant.
"As many of you know, I recently celebrated 20 years with my heart transplant. It's more than doubled my lifespan and opened my eyes to so many experiences and opportunities – thanks to Shannon Eckert, whose heart saved my life," she wrote. "But transplanted organs don't last as long as native organs, and I'm currently waiting for a heart and kidney transplant. Twenty years ago, I lived on a mechanical heart pump while I waited, and was able to go to high school and life a semi-normal life. I remember how fortunate I felt when I thought of my friends who had to wait in the hospital, and sometimes years. I went on to work in the organ and tissue donation field so that those still fighting would not be forgotten."
Jessica went on in her post to explain that there is still an organ shortage, and to encourage her followers to spread the work about organ and tissue donation.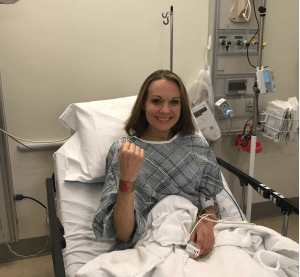 A few days later, Jessica shared a video to her Instagram taken on the last night before she headed into the hospital to await the transplants. She told her followers that she just wanted one more chance to breathe fresh air, and enjoy a New York City sunset. "I just feel so grateful to be able to be here to experience this," Jessica said. "I know I'll be back again soon. It's not going to be easy, but I want to hold on to this moment so that I can remember what it's like. So that I know what I'm working towards."
As she awaits the transplant, Jessica has been regularly updating her social media accounts. She even shared an uplifting photo of her working on her laptop from her hospital bed. "It keeps me busy and days have been going by pretty fast," she wrote.
The most incredible aspect of Jessica's story, though, is that in the face of all these struggles, she is always putting in the effort to find the light in the darkness.
Jessica's Story
In her interview with SurvivorNet last fall, Jessica said, "I've learned never to take my health for granted. So, I don't believe in living in fear."
Follow Jessica on Instagram here!
Learn more about SurvivorNet's rigorous medical review process.