Lots of kids dream of unicorns, but few get to see one. Five-year-old cancer survivor Wyatt Hass, however, thanks to an incredibly loving class of kindergarteners, not only saw the magical creature, it took him for a ride.
As first reported by local station KTVQ, Wyatt, from Terry, Mont., has a brain tumor, and has been accepted into St. Jude Children's Hospital in Memphis, Tenn., for treatment. As a send-off, his class turned a pony into a unicorn, which then "carried Wyatt, complete with crown, around the park as his classmates and teacher looked on."
Wyatt's Diagnosis
Read More
Wyatt's symptoms began with vomiting n August, according to a 
GoFundMe page
that a friend set up to help Wyatt and his family. He then began having headaches, problems with his vision and feeling clumsy, so his parents took him for a sedated MRI.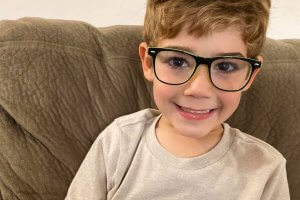 Included on the fundraising page is a message that Wyatt's mom sent about Wyatt's condition when they first got his diagnosis.
"We found out he has a large tumor up against his brain stem and fluid built up in his brain," she wrote. "It's been an extremely overwhelming, hard, scary, and exhausting 24 hours and we still have so much to endure."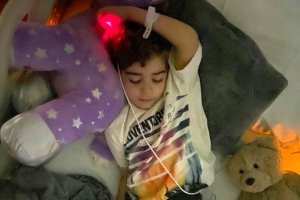 Information about Childhood Brain Cancer
A brain tumor occurs when there is a genetic alteration to normal cells in the brain, according to the Children's Hospital of Philadelphia (CHOP), and may be "low grade," less aggressive, or "high grade," more aggressive. The most common type of brain tumors at all ages are what are known as "gliomas."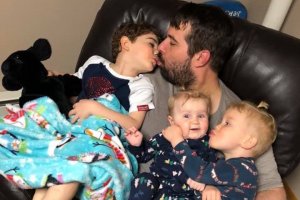 Sixty percent of childhood brain tumors are found in what is called the "posterior fossa," which is the small area in the brain found near the brainstem and cerebellum. The other 40% of childhood brain cancer tumors are in found in the cerebral hemispheres of the brain.
Symptoms of childhood brain tumors vary, but can include headaches (usually worse in the morning), nausea or vomiting, changes in speech, vision or hearing problems, problems balancing or walking, changes in mood, personality or ability to concentrate, problems with memory, muscle jerking or twitching (seizures or convulsions), and numbness or tingling in the arms or legs.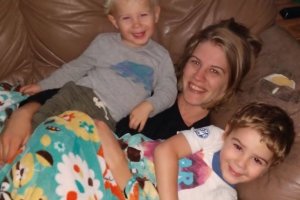 Diagnosis often includes a combination of neurological examinations, CAT scans, MRI, X-Ray, bone scan, angiogram — an imaging test using dye to visualize blood vessels int he brain — and spinal tap.
Learn more about SurvivorNet's rigorous medical review process.
---