Magician Criss Angel has been extremely open about his son Johnny Crisstopher's long cancer journey, often posting updates on social media and sharing incredibly moving photos and videos of his adorable son. The latest have been of Johnny Crisstopher in the hospital for treatment, and supporters have been sending their best wishes for his recovery.
Now, on his latest post on Instagram, Angel has shared a small win: His son was going home to sleep in his own bed.
Read More
Johnny Crisstopher was first diagnosed with a form of leukemia before his second birthday. After being in remission, his cancer returned, and he began treatment in early December.
RELATED: Illusionist Criss Angel Shares Heartbreaking Photos of His 5-Year-Old Son in the Hospital for Cancer Treatment
In his most recent treatment, he received over six liters of chemo in 36 hours, according to the post, and was expected to be in the hospital until Friday.
"In the middle of the night he was very upset and said, 'I don't want to be here. I want to go home,'" Angel wrote in the post.
But after a few tests, Angel reported, "Last night our prayers were answered to the astonishment of his doctor and staff. Johnny bloods [sic] miraculous went down and last night we slept at home in our beds."
Angel's supporters commented on the post to send love and prayers to the family.
"Wow did I read this in my cubicle while holding back my tears. Continuing to pray for you all," wrote one.
RELATED: Criss Angel Shaves Off His Son's Hair in This Heartbreaking Video Documenting His Cancer Journey
Another said, "Our son is also fighting Leukemia. And will be doing a transplant. Keep fighting."
Johnny Crisstopher's Cancer Journey
Johnny was first diagnosed with acute lymphoblastic leukemia (ALL) in October 2015, according to E! News. Angel announced on social media at the time that he would be canceling some shows due to a family emergency. Johnny was in treatment for some time; Angel announced that his son was in remission earlier this year.
In June 2016, Angel announced that his young son was in remission. But the relief would last only four years. Recent Instagram posts from Angel have shown his son receiving chemotherapy infusions.
View this post on Instagram
Johnny is being treated at Summerlin Hospital Medical Center in Clark County, Nevada and the Cure 4 the Kids Foundation in Henderson Nevada, according to a recent interview with Angel in Entertainment Tonight. "We have great faith and hope for his treatment at both Summerlin Hospital and Cure 4 the Kids Foundation with Dr. Alan Ikeda, who has been treating Johnny Crisstopher in Nevada," he said.
Angel has been working hard to keep his son's spirits up ever since the diagnosis, according to his Instagram page, taking him to Disney World and spending tons of time together. He also shaved Johnny's head, writing, "We must embrace what we can't control with courage, strength, and forever love," on the post, has brought an outpouring of love and prayers from the  illusionist's fans.
Information about Childhood Cancer
First, some good news: Because of major treatment advances in recent decades, 84% of children with cancer now survive five years or more, according to the American Cancer Society. This is up from 58% in the mid-1970s.
When it comes to treatment for childhood cancers, doctors still rely on chemotherapy, "but there are also targeted treatments and different immunotherapies that have been studies in adults and have now moved into clinical trials for children and there has been a great deal of excitement in the community about that," Dr. Elizabeth Raetz, Director of pediatric hematology and oncology at Perlmutter Cancer Center, tells SurvivorNet.
Information About Childhood Acute Lymphoblastic Leukemia
Leukemia is the most common type of childhood cancer. The most frequent type of childhood leukemia is acute lymphoblastic leukemia (ALL). Three out every four cases of childhood leukemia are diagnosed as acute.
Acute lymphoblastic leukemia (ALL) is a cancer that occurs when the bone marrow makes too much of a type of white blood cell called lymphocytes, according to the National Cancer Institute. However, it is the most common type of childhood cancer, and three out every four cases of childhood leukemia are diagnosed as acute.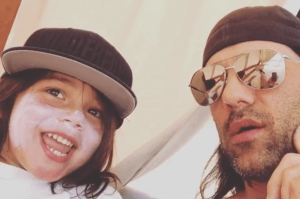 Signs of childhood ALL include fever and bruising, and the disease can be detected using tests that examine the blood and bone marrow. Over time, there has been a lot of improvement in treatments for childhood leukemia.
There are several different approaches to treating the disease, and the treatment plan will depend on the type of ALL the child has. Chemotherapy, radiation, chemotherapy with a stem cell transplant, and targeted therapy are all considered standard treatment, according to the American Cancer Society.
Learn more about SurvivorNet's rigorous medical review process.
---