Career Worries During Cancer
Actor Barry Corbin, 82, was worried about his career when he was diagnosed with oral cancer because he is known for his voice and treatment could have impacted it.
Thankfully, he's since recovered from treatment and continued doing what he loves.
Corbin is one of many cancer survivors who've had to deal with the stress of worrying about work after a cancer diagnosis arrives.
One of our experts says "a boss can't fire you for having cancer." That being said, you might run into problems "if your cancer impacts your ability to do the job."
According to the U.S. Department of Labor, "whether you have cancer, you're recovering from cancer or you've had cancer in the past, you have the right to be treated fairly in the workplace." In other words, cancer survivors may be protected against discrimination under federal or state laws.
In addition, the U.S. Equal Employment Opportunity Commission says "the ADA [Americans with Disabilities Act] requires employers to provide adjustments or modifications called reasonable accommodations to enable applicants and employees with disabilities to enjoy equal employment opportunities unless doing so would be an undue hardship (that is, a significant difficulty or expense)."
Barry Corbin, 82, is an actor known for the distinct and charming southern twang. So, it's no wonder he was worried about his career when an oral cancer diagnosis arrived.
Corbin's oral cancer journey began when he noticed something growing inside his mouth. Thankfully, the actor known for his roles in "Yellowstone" and "Northern Exposure" went to get it looked at promptly.
Read More
"I'd seen a spot inside my cheek,"
Corbin said in an interview with Coping
. "It was growing, not terribly fast, but it was growing some. So I had it checked." A resulting biopsy led to his
oral squamous cell carcinoma
diagnosis while he was on the set of the 2022 drama series "Tulsa King."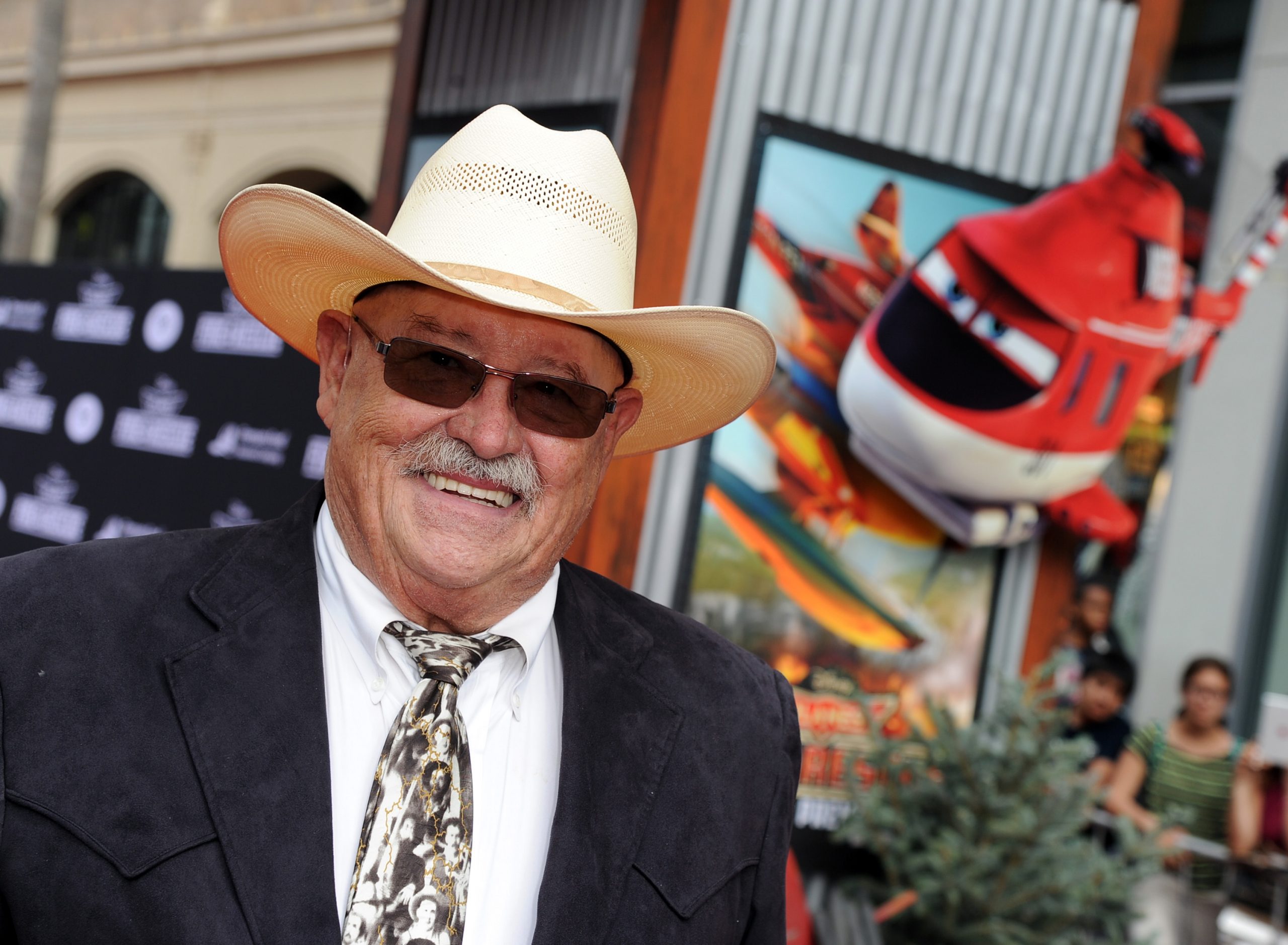 Barry Corbin's Cancer Treatment
For treatment, Barry Corbin was told he would need surgery potentially followed by radiation and chemotherapy. He was also informed there was a possibility his vocal cords would need to be cut and his jawbone may need to be removed and replaced with a bone from his fibula.
This got him understandably worried about his future as an actor.
RELATED: HPV Is Responsible For 5% Of Cancers In The World: An Advocate's Crucial Message
"They told me there was a possibility my vocal cords would be impacted and that would cause a big disruption in my business," Corbin said.
Corbin's wife Jo even said he worried that he might be written off his show if treatment drastically affected his voice and appearance.
"He did have some fear that he would not look the same when he returned to work after the surgery. He says he put his trust in the make-up people to make him presentable," she explained. "And if that wasn't possible, he thought he might be written off the show."
RELATED: Regaining Health and Passion, How 'Yellowstone' Actor Barry Corbin, 82, Made It Through Oral Cancer
After the eight-hour surgery at 80 years old, Corbin was working hard to recover. But he quickly realized he would need longer than two weeks to recover.
When he did eventually make it back on set, he still suffered from fatigue.
"Fortunately [on "Tulsa King"] I was playing a man with dementia and so I didn't have to make a whole lot of sense," Corbin said of his first day back to work. "Every time we'd take a break, I'd just go back to sleep."
Resilience: Staying Positive Despite Adversity
Thankfully for Corbin, and as audiences can hear today, his classic and beloved voice remained in tact after treatment.
Corbin's positive attitude throughout his cancer journey might just be the thing that's helped him to recover and keep doing what he loves. Looking back on the experience as a whole, he says he's remained "a pretty positive thinker" despite the obstacles he's faced.
"So I'm presented with a problem," he said of his outlook on life.
"If I can do something about it, I think it over from all sides. And if I can do something about it, then I'll do something about it. But if it's out of my hands, I can't do anything about it, then I don't let it concern me. I'm a believer in just not being concerned about something you can't control."
Can Cancer Get Me Fired?
After receiving a cancer diagnosis, a cancer warrior can expect change. You're introduced to new stressors regarding your health which can impact your life as a whole. And, as we saw in the case of Barry Corbin, a cancer diagnosis can even bring about worries of losing your job or financial security.
According to the U.S. Department of Labor, "whether you have cancer, you're recovering from cancer or you've had cancer in the past, you have the right to be treated fairly in the workplace." In other words, cancer survivors may be protected against discrimination under federal or state laws.
In addition, the U.S. Equal Employment Opportunity Commission says "the ADA [Americans with Disabilities Act] requires employers to provide adjustments or modifications called reasonable accommodations to enable applicants and employees with disabilities to enjoy equal employment opportunities unless doing so would be an undue hardship (that is, a significant difficulty or expense)."
Check out the U.S. Department of Labor's "Taking Time off from Work for Cancer Treatment, Recovery and Care" and "Protections Against Discrimination" pages for more information on a cancer patient or survivor's rights.
"A boss can't fire you for having cancer," Sarah Stapleton, a clinical social worker at Montefiore Medical Center, told SurvivorNet. "However, if your cancer impacts your ability to do the job, it could become a problem."
RELATED: Working While Fighting 'Ugly' Cancer: Country Music Star Coffey Anderson's Wife Criscilla Anderson, 43, Teaches Dance Class During Stage 4 Cancer Battle
Unfortunately, we have heard multiple stories of cancer survivors losing their jobs because of a diagnosis. Hodgkin lymphoma survivor Chelsey Gomez, for example, previously spoke with SurvivorNet about being fired from her job after her cancer returned just a year after her initial diagnosis. Before her first diagnosis, she was working "70 hours a week" because she "wanted to be the number one employee."
Woman Fired After Cancer Relapse Gets Real About How Hard Cancer Can Be With Bluntly Humorous Art
"It was my first chemo back from my relapse," she explained. "I was very sick, as you can imagine, it's a new chemo.
"I get this call from the HR director. And, basically, I realize during the conversation they were trying to fire me. And immediately I wish I would have reacted differently but, in the moment, I just broke down crying… It's like, once I got cast back into the world of the sick, they no longer had a use for me."
Thankfully, Gomez eventually moved forward from the shocking phone call with a new purpose. She's since been following her passions for helping people and being creative by sharing her story via social media.
"After that happened, it took me a while to process it," Gomez explained. "But once I processed it, I kind of took it as a sign.
"I restarted my YouTube channel when I relapsed, because I thought this is a way that I can help people is to share my story."
From there, she started making funny stickers to bring joy and laughter to other cancer patients. If you want to check out her Etsy page with "Funny Gifts for Cancer Patients & Other Fun Things," visit the link here.
"I was sick and tired of seeing only cancer products that said, you're strong, you're so brave, you're amazing," she said. "The first product I ever made was 'my lymph nodes are an asshole' because that's how I felt about them.
"Like, my lymph nodes have caused me cancer twice. They're supposed to be nice for everyone else, but mine are an asshole."
Learn more about SurvivorNet's rigorous medical review process.