Working Through Cancer
Edie Falco, 59, had to shoot an emotional and memorable "Sopranos" scene just after being diagnosed with breast cancer that very morning.
While leaning on close friends and family, working through her cancer helped her process the journey.
20 years later, she's an example of not letting cancer put the life you love on hold.
Some people find that working during cancer, or soon after treatment, can bring a sense of normalcy to their lives.
But that may not be the case for others, and there are resources to help you navigate your decision to work or not during your cancer journey.
Working during a cancer journey can be overwhelming for some and life-saving for others. For actress
Edie Falco
, what seemed like another example of her impressive acting skills during an emotional "Sopranos" scene 20 years ago, was actually the raw feelings coming through from being diagnosed with
breast cancer
earlier in the day. While leaning on close friends and family, working helped the Emmy-winning actress keep moving forward in the face of a frightening health challenge.
Ahead of her new Peacock show "Bupkis" premiering, 20 years after being diagnosed, here's how she refused to let cancer put the career she loved on hold, an example of the incredible perseverance survivors show despite their circumstances.
Read More
"The Sopranos" and "Nurse Jackie" star has been a film and TV staple for quite some time now. Most recently, the 59-year-old actress joined the Avatar franchise to play Gen. Frances Ardmore, a new military commander on Pandora, in the hit sequel "Avatar: The Way of Water." "I wanted to be blue! I was excited I'd be blue and very tall,"
she joked of playing one of the few human characters in the movie
. "I didn't get either of those things."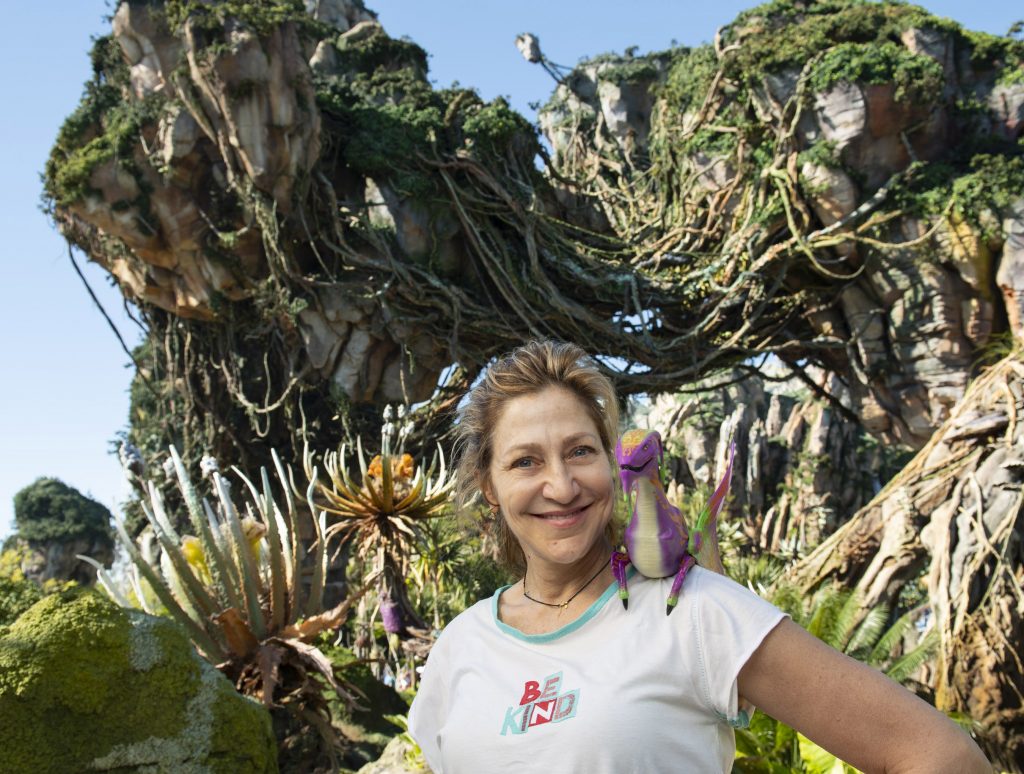 And now Falco's fans can get excited for a very different kind of upcoming project – "Bupkis." Starring opposite "SNL" alum Pete Davidson, 29, and prolific tough-guy actor Joe Pesci, 80, Falco is portraying Davidson's mother in the fictionalized version of his own life.
"Some of it is really just straight-up silly," Falco told Entertainment Weekly. "It's not based on the way a character would really behave in that situation. It really is more about what an audience would find funny but within the realm of a mother-son relationship. So it's really out of my wheelhouse."
RELATED: Edie Falco's Secret Soprano Wigs, And How Surviving Cancer Made Her Realize She Wanted To Be A Mom
The comedy series, which will premiere May 4 on Peacock, did hit home for Falco, because it explores the "very close" relationship between a mother and her children.
"Mom has been the sole parent figure. So while trying to manage him and her daughter, I think they grew to be very dependent upon one another," Falco said of the depiction of Davidson's family. "He's a wild child, and I think she worries about him. So it's that fine line that I find in my real life: How much do you worry about them, and how much do you let them make mistakes and find their own way?"
Despite the show's silly nature, family is the very real thread that holds the series together.
"Pete's whole essence is that the whole thing is just funny, that [life is] just a joke," Falco explained, laughing. "It all amounts to bupkis."
Edie Falco's Cancer Journey
Needless to say, we can always count on Edie Falco to stay busy keeping us entertained. Even when she endured a battle with breast cancer, she never wanted to let up on her passion for acting.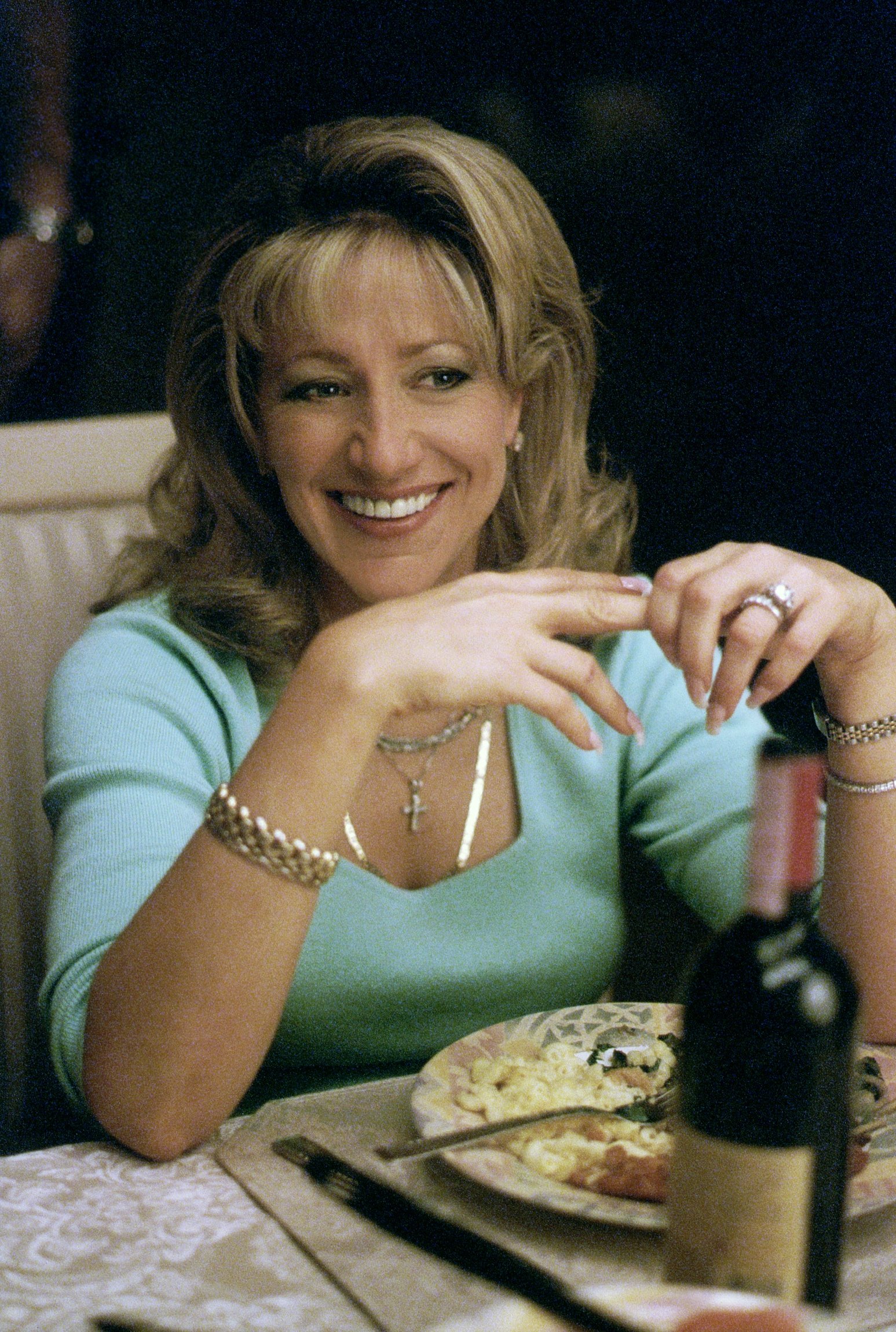 Falco was in the middle of shooting season three of "The Sopranos" when she was diagnosed with breast cancer in 2003.
"I was diagnosed in the morning, but I had to be at work at 1:00 to shoot a scene in which Tony and Carmela were sitting at a table — I think it was after they had separated — and Tony said something like, 'I'm going to take you for every cent you're worth,'" she told the Television Academy Foundation. "I couldn't remember my lines; it was a real out-of-body experience. I couldn't process the news I had just gotten, and I hadn't really told anyone but executive producer Ilene Landress, who is still a good friend.
"It was a crazy day, but it was easier to get to some of the darker emotions. Jim came up to me and said, 'Something's going on.' I said, 'Yes, it is.' He said, 'What?' I said, 'I'll tell you in a little time.'"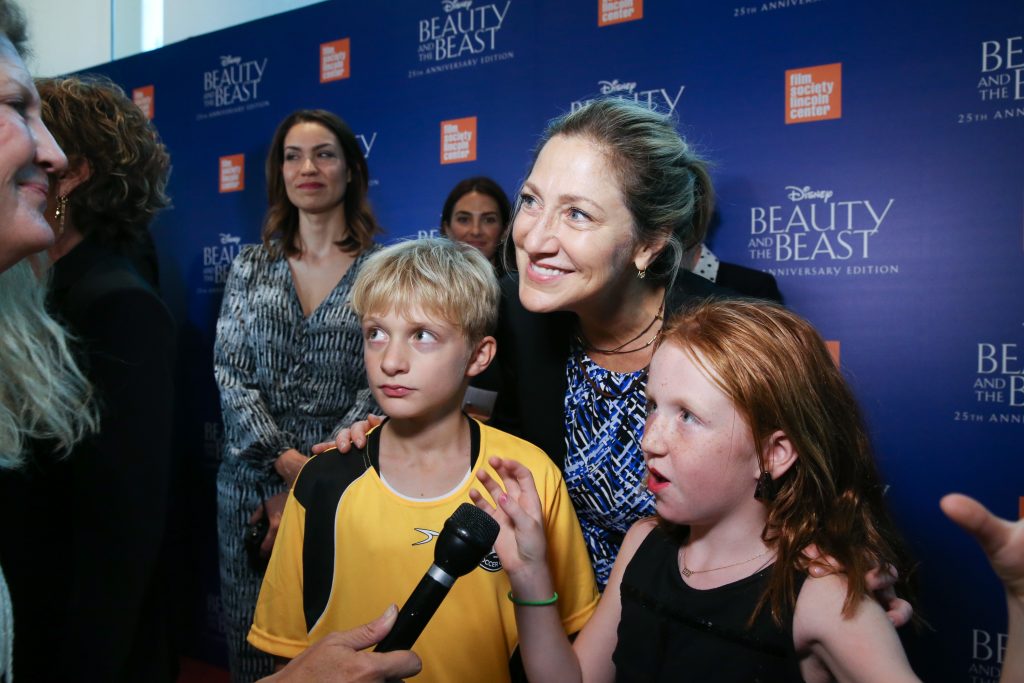 Falco underwent a lumpectomy, a procedure to remove the cancer and other abnormal tissue from the breast, and decided to get a second opinion for what further treatment would be best. She eventually decided with her doctors that chemotherapy and radiation therapy were the right choices for the path ahead.
"Both doctors said it was a very aggressive cancer and that that particular course of treatment was going to be the best way to fight it," she said. "So that's how it went. I think you go out and find who's best, and then you trust them."
Falco underwent treatment for about eight months, but she never wanted to stop working. Thankfully, the very limited number of "The Sopranos" crew members she told about her condition were more than willing to make accommodations for Falco when needed.
"They always used my real hair in the show, and then I had to talk to them about making wigs, so the hairdresser knew about it, too," she explained. "They started getting me ready in my own little section of the trailers so I could have privacy.
"But other than that, things just sort of chugged along. I dealt with this on my own, with my friends and my family, which is what worked for me."
Working During a Cancer Journey
Edie Falco was eager to keep working during her cancer journey, helping to put one foot in front of the other as she battled cancer behind the cameras. While it was what made sense for Falco and helped her process the jouney, it may now necessarily be the answer for everyone. How you proceed to go about your days as you face the disease is entirely up to you, and there's no right or wrong answer.
The Reality About Going Back To Work After Cancer
Some people want to work during a cancer battle for financial reasons, a sense of normalcy or simply because they like what they do. Others feel like it would be most beneficial for them to focus their energy on recovery. Whatever you decide is best, know that there are people out there to help you navigate the process of working or not working.
RELATED: NBA Referee Tony Brown Is Getting Back to Work Amid Treatment for Stage 4 Pancreatic Cancer: 'I Haven't Had Time to Sit around and Be Like 'Why Me?"
Laurie Ostacher, a social worker at Sutter Bay Medical Foundation, is one such person. She previously spoke to SurvivorNet about her role in helping people with cancer navigate their job situation after a diagnosis.
Working during Your Cancer Treatment
"I help folks think about whether it makes sense to work," she explained. "If you really don't want to but are worried you're not going to be able to make ends meet, then I'll sit down and help them figure out, you know, with your disability insurance, would this be possible?"
Ostacher also shared the questions she poses to people in order to help them consider what their work life might look like while fighting cancer.
"I help them think about what types of conversations do you need to have with their employer? How much information do you want to share with him or her? What type of work schedule seems like it might work for you? Where might you need more flexibility?" she said.
Overall, Ostacher is an invaluable resource for people fighting cancer. If you need guidance on choosing the right course of action to take when it comes to working during a cancer battle, make sure you ask your care team about connecting you with any resources at your disposal.
Learn more about SurvivorNet's rigorous medical review process.