Benefits of Working During Cancer Treatment
Country music star Coffey Anderson's wife, Criscilla Anderson, 43, is teaching a dance class in Texas while battling stage 4 colon cancer.
She relies on her faith, family, and love of hip-hop dancing to keep her busy while undergoing cancer treatment.
Anderson was diagnosed with stage 4 colon cancer in 2018.
People who work in the oncology field — doctors and social workers — have told SurvivorNet that they recommend working during cancer treatment if you can.
Whether it be for financial reasons, a sense of normalcy, or simply because you like what you do, it's important to make a work schedule that suits you during your cancer journey.
Despite going through what she called an "ugly" stage 4 cancer battle, Criscilla Anderson, wife of country music star Coffey Anderson, is teaching a dancing class this week, showing that survivors can continue to work through treatment just like other people.
Star of Netflix's "Country Ever After", Criscilla Anderson has relied on her resiliency, faith, and family during her cancer journey, and her love of hip-hop dancing also helps keep her on the move.
Read More
Andersonis gearing up to lead a dance class at the All Out Dance Academy in Texas. This isn't the first time she's heading up dance sessions, as she has led many dance classes in recent months to the tunes of Bruno Mars, Rihanna and Beyonce. It's great to see Anderson continuing to work and pursue her passions as her stage 4 colon cancer treatments ramp up, something many cancer survivors can relate to. She posts just as many videos on the dance floor as she does of her loving family offering her love and support. She said she is "winning at life" despite "chemo and cancer and all the ugly."
View this post on Instagram
Anderson, 43, rose to fame in part because of her background as a hip-hop dancer. She's since put that passion to work by offering adult hip-hop dance classes at a studio in the metropolitan area of Dallas, Texas.
In a recent video posted to her Instagram, Anderson is seen teaching the Dallas Cowboys cheerleaders to dance routines.
View this post on Instagram
"But we did something different. We took it slower. We told a story. We felt something. I took a risk as this is a very different vibe, but it was so much fun creating and sharing," she said in an Instagram post.
Stage 4 colon cancer means the cancer has spread beyond the colon and onto other parts of the body. She underwent years of treatment including chemotherapy, which helped shrink her tumors. By the fall of 2021, Anderson said her scans found no evidence of the disease.
However, a few months later in early 2022, her cancer returned.
Working Through Cancer
SurvivorNet experts say working during cancer treatment, if you're able to like Criscilla Anderson, can help your prognosis.
People who work in the oncology field — doctors and social workers — have told SurvivorNet that they absolutely recommend working during cancer treatment, if you can, because work can really establish a sense of normalcy in a person's life.
Not only does it provide a needed source of income, but it also reminds you that you have a life apart from cancer – as a valued employee, a great boss, or a trusted co-worker.
A work life also encourages regular contact with others. Sometimes cancer can make you feel isolated and lonely, and being around people can be a great comfort.
It's important to talk with your doctor before taking the big step of going back to work, whether it's in an office, a warehouse, or on the dance floor in Criscilla's case. Some people can continue to work during cancer treatment and those who need to take some time away.
The reality is — it depends on the person, their individual cancer, and the treatment.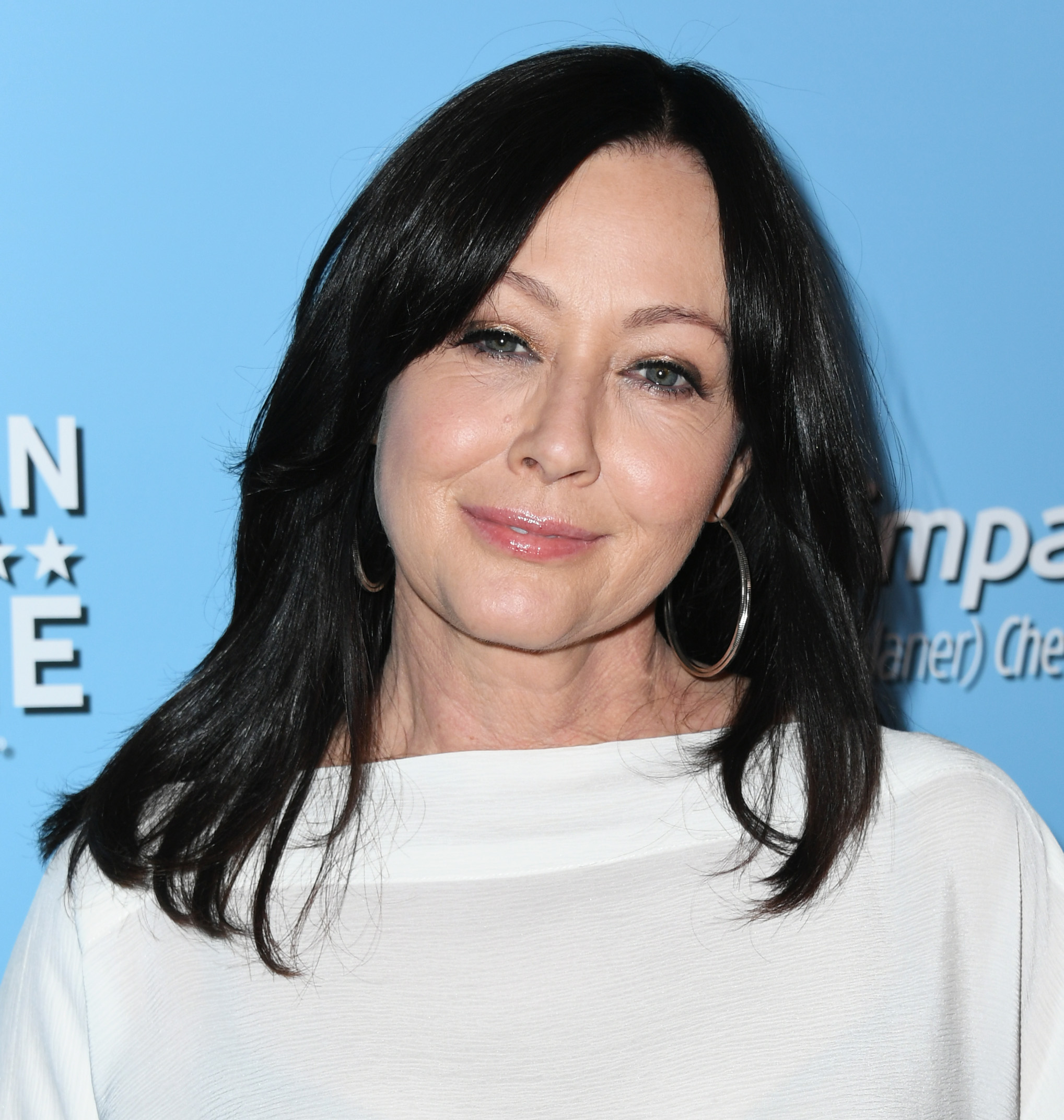 Breast cancer warrior and actress Shannen Doherty was able to keep acting while battling cancer.
"I don't think there was ever even a thought that I wouldn't work," Doherty told Variety Magazine.
"The best example that I can continue to set for other people with cancer, and to the outside world who doesn't have cancer, is to show them what a cancer patient looks like," 51-year-old Doherty said.
"We are employable. So, for me, I'm just trying to live the best I can, to be the best example at this moment."
Advice for Going Back to Work
Some cancer warriors choose to work to stay busy, maintain a sense of usefulness, or keep camaraderie among coworkers and friends. For Criscilla Anderson, continuing to teach dance clearly gives her a sense of purpose through her treatment journey.
On the other hand, some cancer patients work during treatment because they feel they can't afford not to.
WATCH: Working during cancer treatment.
Whether it be for financial reasons, a sense of normalcy, or simply because you like what you do, it's important to try to make a work schedule that suits you during your cancer journey if you want to continue working.
It's also important for you to know there are people out there to help you navigate the process of not working if that's your preferred option.
Laurie Ostacher, a social worker at Sutter Bay Medical Foundation, told SurvivorNet in a previous interview how she helps people figure out their working situation after a cancer diagnosis.
"Some women choose to continue working [through cancer] because working is a significant part of their identity, they enjoy the job, and there's flexibility built in," she explained.
"I help folks think about whether it makes sense to work … If you don't want to but are worried, you're not going to be able to make ends meet, then I'll sit down and help them figure out, you know, with your disability insurance, would this be possible?"
No matter what, it's important to do what's right for you and seek out valuable resources like Ostacher if you need help deciding on the right course of action when it comes to working during a cancer battle.
Learn more about SurvivorNet's rigorous medical review process.
---