Smith on Loss
Actor Will Smith, 52, calls his father's death from cancer a "powerful, positive experience" on this week's new episode of the "On Purpose" podcast.
Willard Smith Sr. died from cancer in 2016.
Coping with the loss of a parent to cancer can be helped with therapy.
Actor Will Smith says his father's 2016 death from cancer changed him forever.
In a new episode of bestselling author Jay Shetty's "On Purpose" podcast, Smith speaks about his father's death with admirable vulnerability.
Read More
Related: Will Smith, 52, Learned His Dad Had Cancer After a Movie of His Bombed & It Put Everything Into Perspective
Smith, 52, tells Shetty that when his father died from cancer it changed him for the good. "As painful as it was and as difficult as it was…it was a powerful, positive, formative experience in my life. Doctors told us he had six weeks to live then he lived for 4 months…," Smith says.
Smith shares how he learned to cherish every moment with his dad after his diagnosis, and to be more present for the people in his life, especially his loved ones. "You never know if this goodbye could be the last goodbye," he says.
The Fresh Prince of Bel-Air star has said that he and his father, whom he called Daddy-O, had a tough relationship.
"From the time I was 6 years old, I wanted to be a father," Smith said in an episode of Red Table Talk. "I loved how my family was, but there were massive critical deficiencies in my father's parenting that I wanted to correct…By the time I was 10 years old, I remember looking at my father and thinking I could do it better than him."
The father and son eventually worked out their differences. Will was working on Collateral Beauty, a film about time and death, when his father was diagnosed.
"I could not believe that this was the film I was working on, and I was forced to face my father's mortality," he told  Ellen Degeneres, adding that the film helped him to "comfortably and beautifully say goodbye to my father."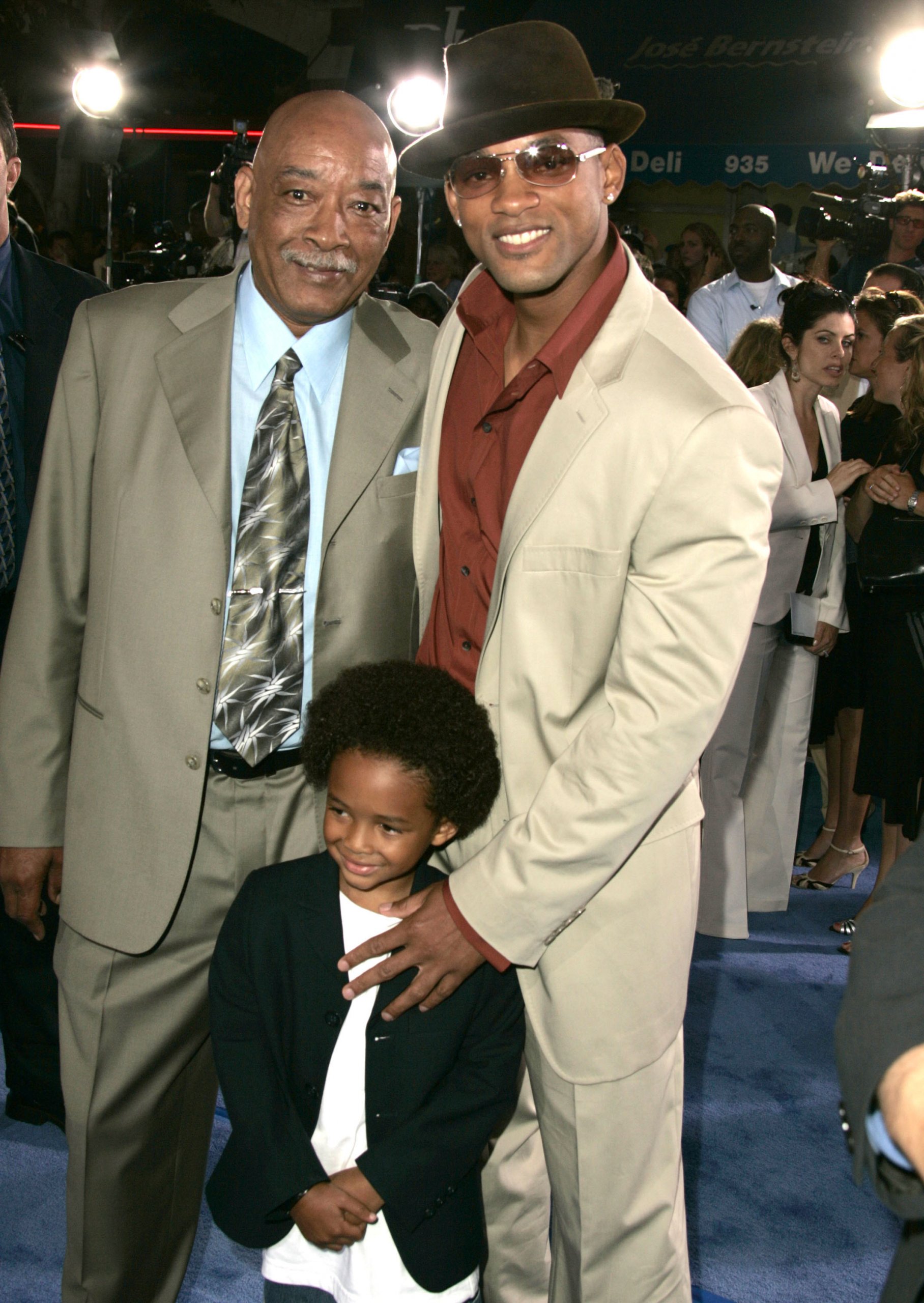 Screening for Cancer During the Pandemic
Putting your health first and screening for cancer can feel taxing even during normal times. During a pandemic, it may feel downright overwhelming. Coupled with this, there may be a stigma for screening for various types of cancers, such as colorectal cancer or anal cancer. That said, screening saves lives, and it's important to be on top of your health, no matter what the rest of the world looks like.
Related: Breast Cancer Surgeon Explicitly Lays Out Ways We Can Close the Gap in Racial Disparity: "Access to Care is Key!"
In an earlier interview, oncologist Dr. Elizabeth Comen emphasizes the importance of screenings right now. She says, "We also know that some elective procedures and potentially preventative care– things like colonoscopies, and mammograms, and pap smears– may have been put off a couple months because we wanted to limit the number of people that were coming in to the hospital and also keep patients at home unless they really needed to leave."
Related: Why Do So Few Black Men Get Colon Cancer Screenings? Closing the Racial Disparity Gap In Cancer at Forefront After Tragic Death of Chadwick Boseman, 43
"But fortunately, now that we have a little bit of a better hold on how to protect patients, how to disinfect, how to clean in between patients and scatter so that we're not crowding our waiting rooms, it's really, really important to remember to talk to your doctor about your screening mammogram or any other preventative tests that you may need," says Dr. Comen.
It's Important To Continue Cancer Screenings Through COVID-19
Coping with a Cancer Death
After losing a parent or loved one to cancer, it can feel devastating, and the grief may feel overwhelming. But there is help to be found. Many people find help and comfort in therapy when dealing with grief.
Camila Legaspi was in high school when she lost her mother to breast cancer. In an earlier interview, she says of her time in therapy, "Therapy saved my life. I was dealing with some really intense anxiety and depression at that point. It just changed my life, because I was so drained by all the negativity that was going on."
"Going to a therapist helped me realize that there was still so much out there for me, that I still had my family, that I still had my siblings," says Legaspi. "The reality is, is when you lose someone, it's really, really, really hard. And it's totally OK to talk to someone. And I'm so happy that I talked to my therapist. Keep your chin up, and it's going to be OK. No matter what happens, it's going to be OK. There are so many of us that have gone through the same thing that you're going through. And, together, we're all going to get through it."
"Therapy Saved My Life": After Losing A Loved One, Don't Be Afraid To Ask For Help
Learn more about SurvivorNet's rigorous medical review process.