Racial Disparities in Cancer
Dr. Anita Johnson spoke with SurvivorNet in an exclusive interview on the racial disparities in cancer care.
Dr. Johnson emphasizes the need for greater healthcare access and screening access, particularly for African American women.
Closing the racial disparity gap in cancer care and treatment is a longstanding issue that can no longer be ignored!
In an exclusive interview with
SurvivorNe
t,
Dr. Anita Johnson
pins down critical points where action is needed to help close the racial gaps in cancer care.
We asked Dr. Johnson what accounts for the big racial disparity in survival rates and basic cancer care; lack of screenings is high on her list. "I'm here in Atlanta," she says, "where we have some of the highest death rates from breast cancer in the country. And so when we look at different metropolitan areas, particularly Memphis, Atlanta, Los Angeles, Houston, Chicago, where there are more black women, but still they're not being screened adequately," this is an ongoing problem. Proper screenings and access to healthcare (and insurance) are critical components to close the gap.
Read More
Related: Staggering Racial Disparities in Cancer — Black Melanoma Patients Wait Significantly Longer For Treatment Than Whites
Dr. Johnson is the chief of surgery at Cancer Treatment Centers of America in Atlanta. As a graduate of Morehouse School of Medicine, a historically black college, she has a greater awareness of where the disparities lie and what we can do about them.
Close the Gap
Cancer treatment disparities are a grim fact of life in America. Cancer survival rates for Black cancer patients are lower than that of their white counterparts, and that must change.
SurvivorNet
is committed to being part of the change and raising awareness around this gap in care.
Related: Minorities Are Missing Out On Life-Saving Cancer Care & Clinical Trials: 4 Changes Needed to Help Fix This Problem
The SurvivorNet "Close the Gap" initiative is committed to improving the survival rates of all people diagnosed with cancer, regardless of their background. Our partners in this initiative include NYU Langone and The Perlmutter Cancer Center. We are committed to the fight for equality.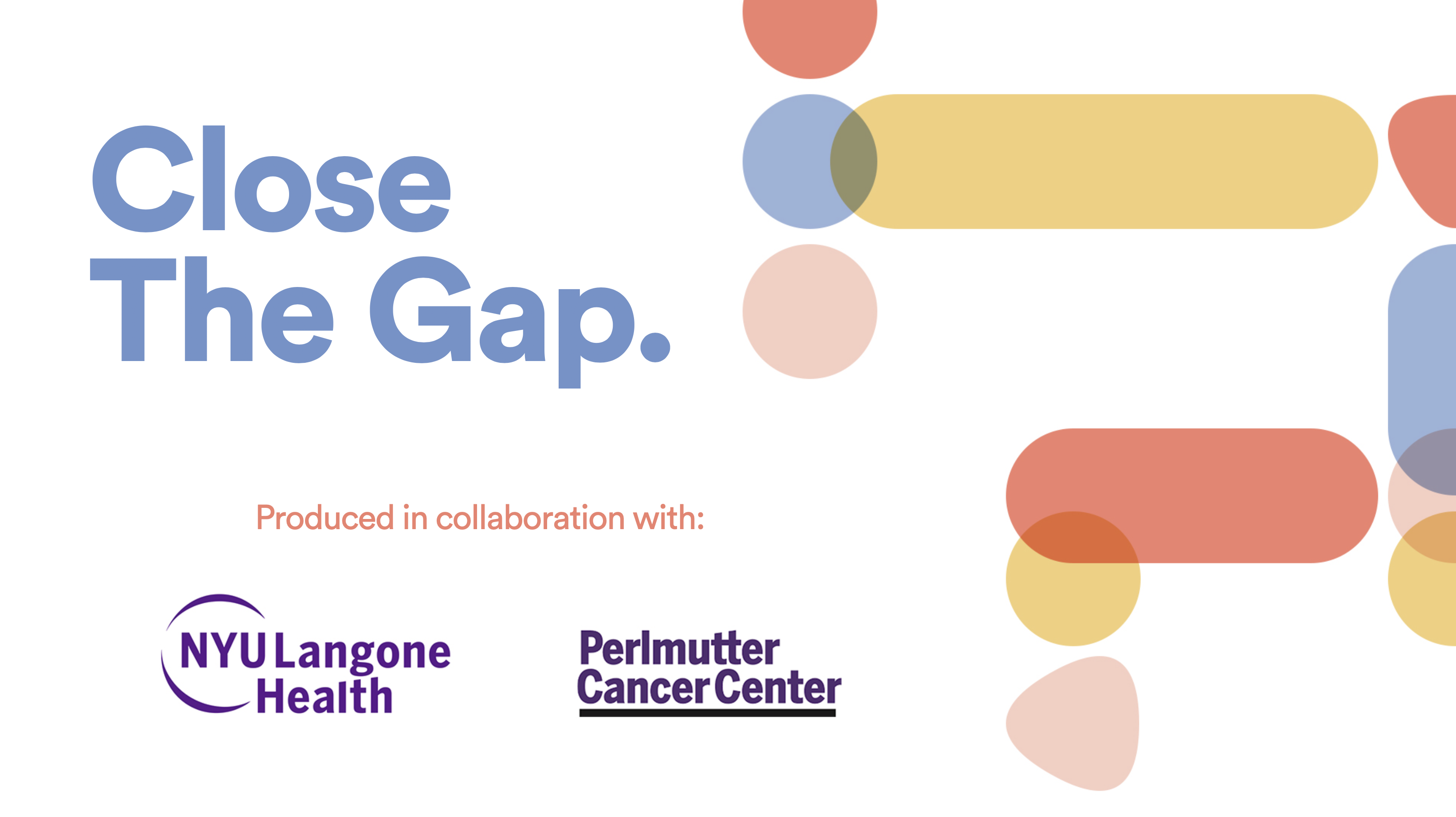 Historical Disparities in Cancer Care
The fight for equality is something Dr. Johnson cares deeply about, and she emphasizes that this is a historical issue. She tells SurvivorNet, "When we look at the literature concerning health disparities, particularly in African Americans, we know that when it comes to the death rates, their numbers are extremely high. And in the 1990s, about 30% of African Americans who were diagnosed with any type of cancer actually passed away from cancer." Progress has been made, thankfully, in the past decades, but there is still much work to be done.
Related: The Infamous Tuskegee Syphilis Experiment – Understanding Why Some African Americans Don't Trust the Medical System
"We're in the teens [percentage-wise] now," says Dr. Johnson, "but when we look at the presentation of say, is an African American woman being diagnosed with breast cancer. It's oftentimes you're diagnosed at a much later stage and, as well as, at a much earlier age. So when it comes to certain patient populations, particularly African Americans, um, there are disparities in breast cancer, colon cancer, prostate cancer, and even lung cancer."
Current Disparities in Care
Dr. Johnson points specifically to breast cancer as an example in the difference in mortality rates. "When it comes to breast cancer," she tells SurvivorNet, "the mortality rates for African American women are substantially higher than Caucasian women. They [African American women] often present with triple-negative breast cancer, which is a more aggressive type of breast cancer, which always requires chemotherapy and has a higher recurrence rate."
Related: Close the Gap: Racial Disparities in Cancer Care Are Devastating– Let's Change Things
"When we look at stage four," Dr. Johnson says, "the outcomes are much worse as compared to Caucasian women. When we look at the standard of care treatment options based on stages, in some cases, African American women are not being treated with the same standard of care treatment options."
Ways to Eliminate Racial Disparities in Cancer Care
Screenings are an avenue to decrease the gap, says Dr. Johnson. "We cannot wait till the age of 45 or 50 to start screening mammograms for African American women; a significant portion of them present [with cancer] at a much earlier age, younger than 45 years old," she explains to SurvivorNet.
Related: The Different Stages of Cancer & What It Means for You
In addition to earlier, more frequent screenings, Dr. Johnson says there are other ways to close that gap:
Reviewing a patient's family medical history
Increased access to clinical trials
Greater overall access to healthcare
More access to oncologists
While there are opportunities for closing the gap, there is still much work to be done – and it is urgent work – emphasizes Dr. Johnson. "This is an emergency; it's not new – it's been going on for several decades. So when we're looking at solutions, education is key, clinical trials is key. Access to care is key. But what also is important is that we actually provide an environment where patients can access care.
Access is important, but Dr. Johnson isn't just implying physical access. "When we talk about access, it's not just the distance from your home to a facility; it's [also] actually having insurance companies assist us with screening patients in an appropriate time and age. And so when we're waiting to screen, you know, some of our African American [patients], sometimes it's just too late. And that's where we need some policies to be changed."
Moving Forward Together
Closing the gap is the responsibility of all, not just the medical community and insurance companies. It rests on the shoulders of all of us to speak up, in large and small ways, and to advocate that all people be treated equally when it comes to healthcare – and in every other matter of life.
Black Women Die From Breast Cancer at Shockingly Higher Rates Than White Women
Learn more about SurvivorNet's rigorous medical review process.