Staying Positive and Healthy Through Cancer
"Hairy Bikers" star Dave Myers, 65, is preparing for a new show with co-host Simon King, 56.
Myers revealed that he was receiving chemotherapy for cancer, saying the treatment took a toll on him and led to hair loss and weight loss.
The star chef said special foods like sauerkraut and kimchi helped get him through.
SurvivorNet experts stress there is no "cancer-specific diet," meaning there are no guidelines people battling cancer should adhere to. However, maintaining a healthy lifestyle with a proper diet and exercise is recommended.
"Studies have shown being optimistic and having a positive attitude can lead to a better quality of life for people with cancer," the American Cancer Society says.
After revealing he was receiving "brutal" treatments for cancer, "Hairy Bikers" star chef Dave Myers, 65, announced that he and co-star, Simon King, 56, are returning to the screen for a new iteration of their beloved show. And the resilient chef is relying on a super healthy new diet to keep him going through his cancer journey.
"It's unbelievable to be back," Myers told U.K.-based news outlet The Mirror.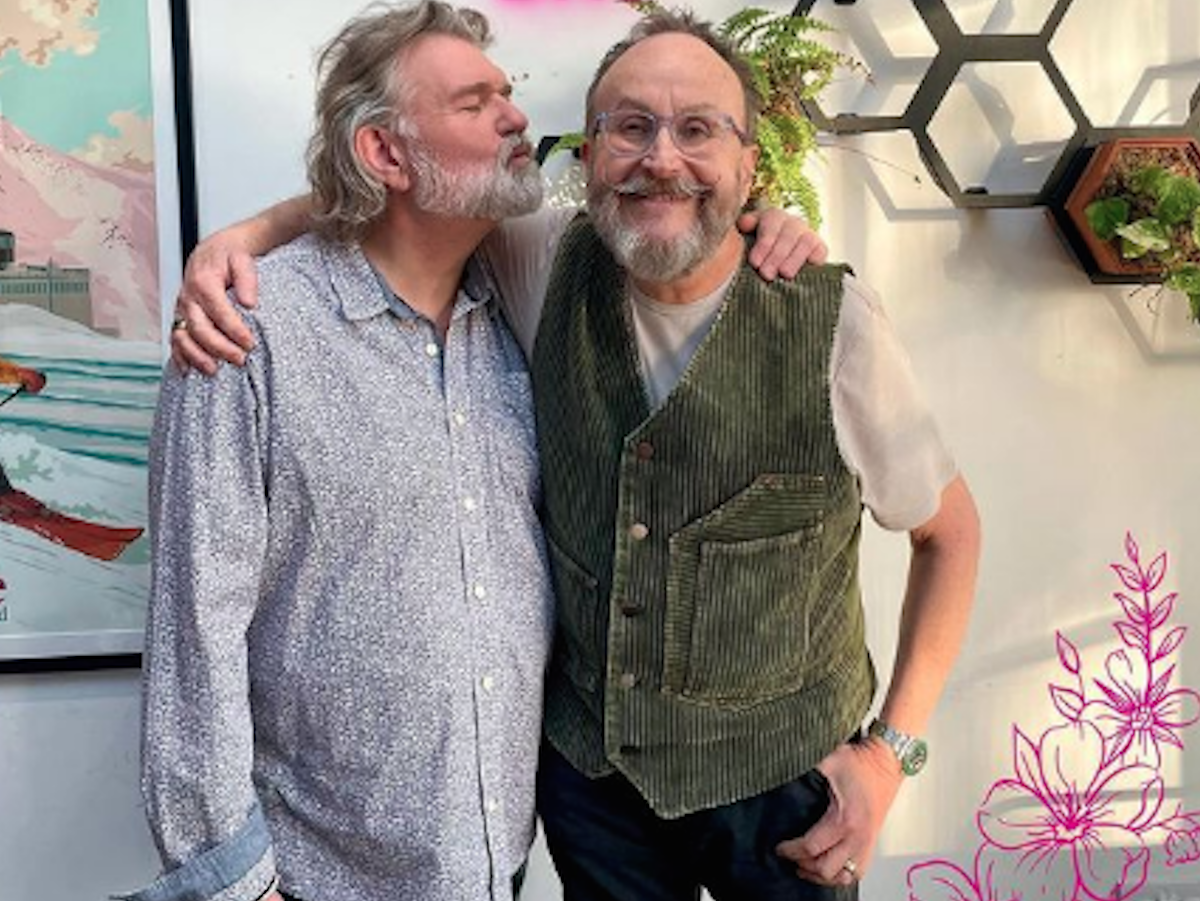 Read More
Myers and his co-host will launch their newest program "The Hairy Bikers Go West" soon. Myers is known for his signature long hair, scruffy beard, and handlebar mustache. The popular TV personality has co-hosted "The Hairy Bikers" TV program with King for two decades. The two are a pair of motorcycle bikers with a passion for food and cooking. Myers has spent the last year battling an undisclosed cancer diagnosis and the chemotherapy side-effects have been tough on him.
"Every breath I take now is just refreshing and fabulous," Myers said gratefully.
The chemo side effects caused the famous chef to lose his hair, including his iconic beard. He says he can't even ride his motorcycle right now because the chemo has impacted his ability to keep his balance.
He also lost quite a bit of weight due to a reduced appetite, but a change in diet has helped turn things around.
"At some stage, I need to put weight on, but I need things to boost my immune system," Myers thought.
Myers tapped into his depth of culinary knowledge to develop a diet to help him manage chemotherapy better. The results have proved successful because the biker chef has regained some weight and his hair is growing back.
"I've been eating a lot of sauerkraut. It really works for me – sauerkraut, kimchi, and meatballs. I live by it. It's a probiotic and good for the immune system and keeps you regular. I love it. It's the healthy eating that does it," Myers explained.
Although the new "Hairy Bikers" show will overlap Myers' chemotherapy treatments, he says filming will work around it.
"It's a funny thing chemotherapy, it's one of life's greatest levelers. It doesn't matter if you're on the telly or on the dole, if you get that then you're in the s—t. And sometimes the chemo does make you depressed," Myers said.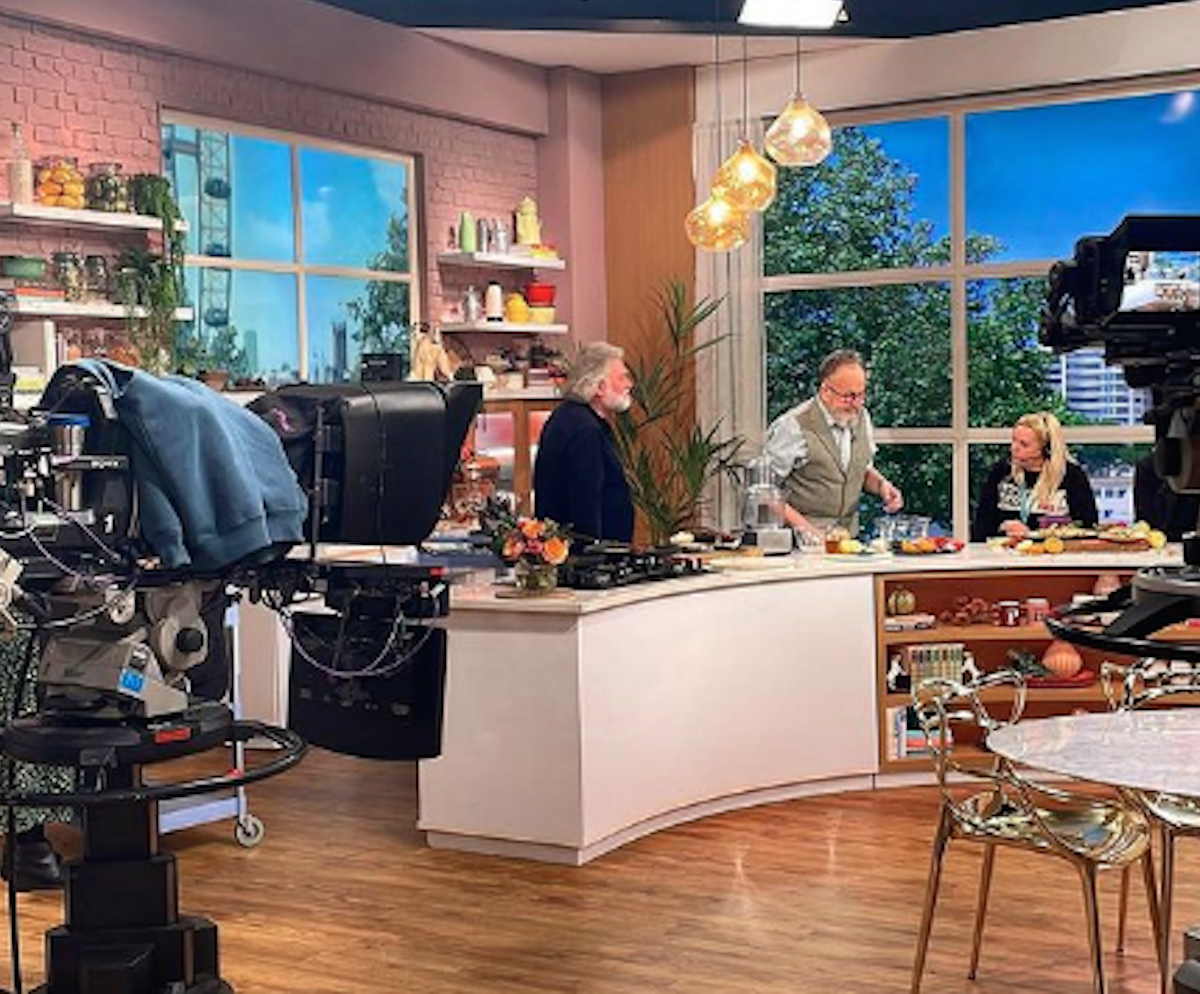 To help keep him in a positive headspace during chemo, Myers focuses on his goal of being able to ride his motorcycle again.
"I have a rubber band under one foot and a rubber band under the other and I'm changing and braking and making motorbike noises," Myers explained as he pretends to be on a motorcycle during chemotherapy.
"They [the physiotherapist] are determined to get me back on the bike," Myers added.
Managing Chemo Side Effects
If you're experiencing chemotherapy side effects like Dave Myers, it's important to know that doctors have ways to manage these symptoms.
In a previous interview with Dr. Michael Ulm, a gynecologic oncologist at West Cancer Center, said the chemotherapy of today is much different that the chemotherapy of not too long ago.
"One of the things that patients worry most about is nausea with chemotherapy. With modern medicine and modern antiemetics, you should never have severe nausea and you should never throw up," he said.
Fatigue can also be a symptom and has the potential to worsen as chemo cycles add up. If your chemo has also caused anemia – a condition in which the body does not have enough healthy red blood cells – you can try to combat fatigue by treating the anemia. Rest breaks, frequent exercise, healthy eating and prioritizing sleep can also help.
"What I typically tell patients is that [chemotherapy] is a bit of a roller coaster ride," Dr. Zachary Reese, a medical oncologist at Intermountain Healthcare, told SurvivorNet.
"You're going to feel tired about a week into treatment, and that's when you'll hit bottom. And then you'll start to come back up again just in time to do it all over… You'll feel a little more tired the second time around than you did the first, and it will last a day longer."
Hair loss can be another chemo side effect. But this one might have more of a mental impact than a physical one.
Thankfully, the hair loss associated with chemo is temporary. It generally begins about three to four weeks after beginning chemotherapy and continues throughout treatment. People can expect regrowth around four to six weeks after they complete treatment, but some patients may experience some changes to hair color and texture when it begins growing back.
No treatment exists that can guarantee your hair won't fall out during or after chemo, according to the Mayo Clinic. But there are several treatments available to try including:
Scalp cooling caps
Minoxidil (Rogaine)
How to Stay Positive During Chemotherapy
Myers' chemotherapy journey has affected him greatly, but he has since redirected his energy to improving his diet. He's also focused his energies on his upcoming show and motorcycling again.
"Some studies have shown that keeping a positive attitude does not change a person's chance of survival or the course of their disease. But, there are studies that have shown being optimistic and having a positive attitude can lead to a better quality of life for people with cancer," the American Cancer Society says.
Dr. Zuri Murrell of Cedars-Sinai believes focusing on hope and positivity does help cancer warriors throughout the cancer journey.
"My patients who thrive, even with stage 4 cancer, from the time that they, about a month after they're diagnosed, I kind of am pretty good at seeing who is going to be OK. Now doesn't that mean I'm good at saying that the cancer won't grow," he says.
"But I'm pretty good at telling what kind of patients are going to still have this attitude and probably going to live the longest, even with a bad, bad disease. And those are patients who, they have gratitude in life."
The Augusta Oncology Multispecialty Clinic shares some tips for cancer warriors to stay positive.
Surround Yourself with Positive People which includes your support group.
Eliminate toxic relationships meaning reduce contact with people who bring you down.
Keep a gratitude journal to remind you of everything in your life that brings you happiness and joy.
Practice cognitive reframing by celebrating small victories as well as large ones.
Develop a self-affirmation mantra that transforms negative thoughts into empowering ones.
Focus on your passions that make you happy and give you a sense of purpose.
Questions for Your Doctor Ahead of Chemotherapy
How long will it take to give this treatment?
What side effects can I expect during treatment?
Who should I contact about any side effects I experience? And how soon?
What are the possible long-term or late effects of having this treatment?
What can be done to prevent or relieve the side effects?
WATCH: Maintaining a Healthy Lifestyle
The Value of Diet and Exercise During Cancer Journey
Myers may have a slight advantage when it comes to developing a hearty diet, but everyone can reach similar results as him. SurvivorNet experts stress there is no "cancer-specific diet" meaning there are no guidelines people battling cancer should adhere to. However, maintaining a healthy lifestyle with a proper diet and exercise is recommended.
"My rule of thumb is, all things in moderation are usually acceptable," Dr. Safar Lonial, Chief Medical Officer at Winship Cancer Institute of Emory University, tells SurvivorNet.
"I think being able to maintain weight is important. What I tell patients is, the stronger and fitter you are going into treatment, the stronger and fitter you're going to come out on the back end. Exercise is important… Eat a healthy, well-balanced diet," Dr. Lonial continued.
Dr. Ken Miller, the Director of Outpatient Oncology at the University of Maryland Greenebaum Cancer Center, has some guidelines for cancer survivors who are worried about a recurrence.
Exercising at least two hours a week
Eat a low-fat diet.
Eat lots of fruit and vegetables. The American Cancer Society recommends two to three cups of vibrant vegetables and fruits each day.
Maintain a healthy weight. In many cancers and diseases, obesity is a common risk factor.
Learn more about SurvivorNet's rigorous medical review process.
---