Thriving as a Survivor
Breast cancer survivor and actress Miranda McKeon recently finished her study abroad semester in Italy. In a recent YouTube video, she shared that the experience was just what she needed after her "pretty crazy past couple of years."
McKeon has said her cancer experience showed her "the fragility of life through a magnifying glass."
Many cancer survivors have talked to us about a shift in perspective after their health struggles. One survivor told us that cancer helped her slow down, ditch her workaholic lifestyle and be more respectful to her body.
Miranda McKeon has done a lot in her 21 years of life – including beating breast cancer. And her recent study abroad semester in Italy was exactly the adventure she needed to get away after a "pretty crazy" past few years.
Our experts say finding joy and continuing activities that make you happy is crucial for cancer survivors. So it's great to see McKeon recognizing how helpful her college trip was in her journey.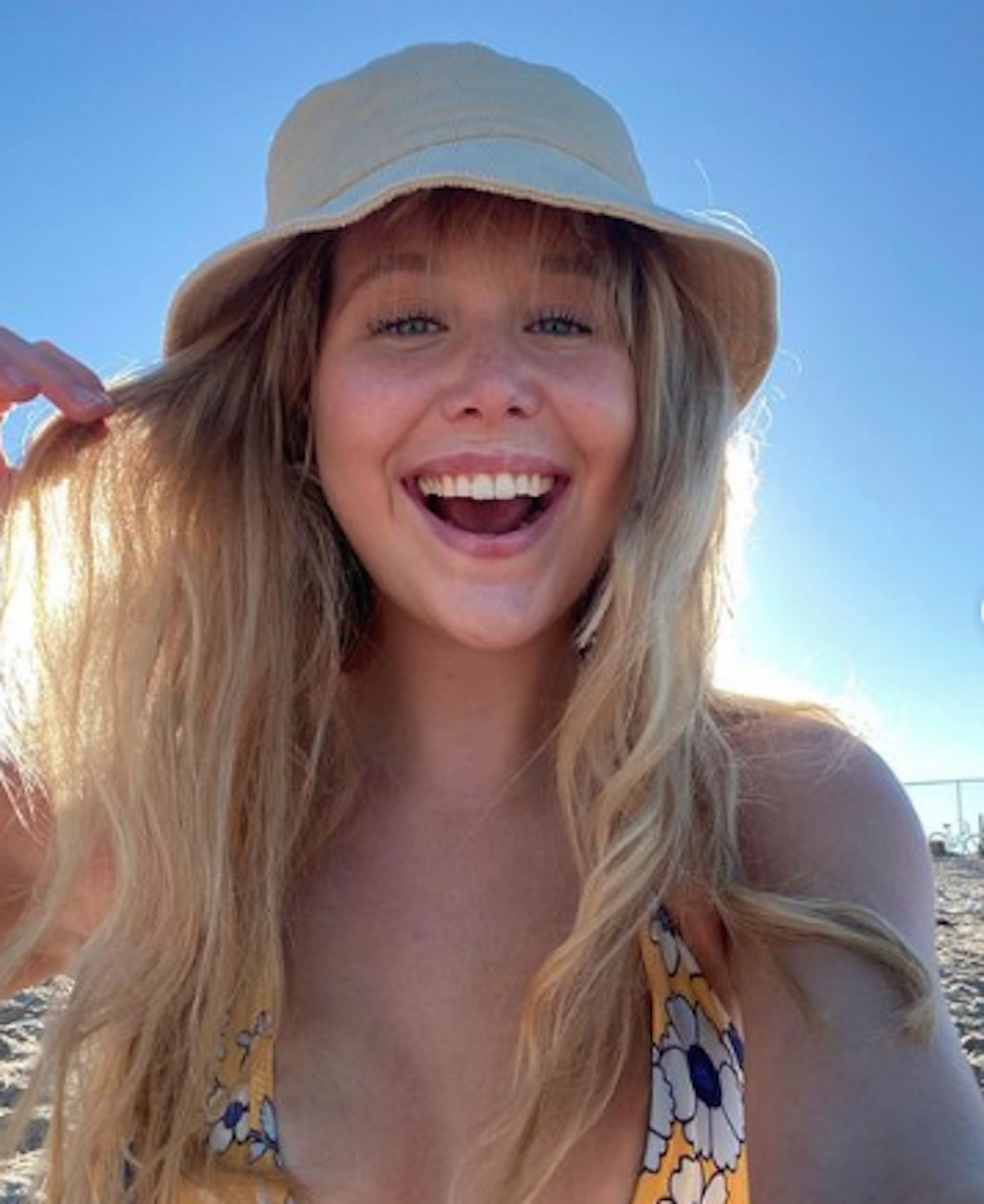 Read More
McKeon is many things on top of being a breast cancer survivor. She's an actress who played the role of
Josie Pye
in the popular Netflix series "Anne With an E," a talented writer who often shares her life experiences via social media and
her blog
and an incoming senior at University of Southern California Los Angeles studying communications. So, despite her difficult few years, McKeon is most certainly thriving. After recently returning home to New Jersey, McKeon posted a video to her YouTube channel to talk about her experience studying abroad in Rome.
"I have wanted to study abroad for my entire life," she said on her anticipation for this semester. "Like on all of my college tours I would ask what their study abroad destinations were."
She went on to explain that her semester turned out to be the perfect break at this point in her cancer journey. She originally wanted to have a solo abroad experience, but she ended up feeling very grateful she had multiple people in her program she already knew.
"If you've been following me, you know that I've had a pretty crazy past couple of years," she said. "And with having had cancer and everything, I think it was honestly nice to just chill for a semester and not have to worry about like being super uncomfortable or not having a support system around me."
Miranda McKeon's Cancer Journey
Miranda McKeon's cancer journey first began when she was at a party with her friends.
"I stepped away into the bathroom. I peed, fixed my hair, and performed the classic boob scoop – a typical mid party practice," she wrote in an Instagram post. "I brushed across a lump that was definitely not there before. It was the size of a jellybean but powerful enough to sink my stomach and set off emergency sirens in my head."
After Diagnosis: "Be Kind to Yourself"
Determined to be proactive abut the lump, McKeon quickly set up an appointment with her primary care doctor. After that, a mammogram, biopsy and ultrasound led to a stage three hormone-positive breast cancer diagnosis on June 14, 2021, without any family history of the disease. She was only 19 at the time.
RELATED: Fertility Preservation After a Cancer Diagnosis
"I spent most of that time confused and scared, but mostly in shock," she told Coping magazine. "Most of us go through life with the belief that we are untouchable. It's a crazy feeling when the spinner lands on you."
For treatment, she froze her eggs for fertility preservation before beginning eight rounds of AC-T chemotherapy over the course of four months. AC-T stands for a breast cancer combination of drugs that includes doxorubicin hydrochloride (Adriamycin) and cyclophosphamide, followed by paclitaxel (Taxol).
RELATED: Hope For Some Early-Stage Breast Cancer Patients: Verzenio
After that, she underwent a double mastectomy and reconstruction followed by 25 rounds of radiation in the form of proton therapy – a relatively new type of radiation. Proton therapy does have advantages because it minimizes the damage to healthy cells, but it's usually more expensive than other treatment alternatives. It is most effective for people whose cancer has not spread to other parts of the body.
The Benefits of Proton Therapy
Now, on the other side of active treatment, McKeon is happily in remission. But that doesn't mean she doesn't still have steps to take in her cancer journey. While she was in Italy, she shared an Instagram story of her inside what looked like a health clinic saying she had to take a medication called Lupron (generic name leuprorelin) – a type of ovarian suppression drug that stops the ovaries from making the hormone estrogen.
RELATED: 'Anne With An E' Star And Breast Cancer Survivor Miranda McKeon, 21, Had to Get Hormone Treatment While Studying Abroad: What Is Lupron and How Does It Help?
Looking back on her journey so far, McKeon says the whole experience has shown her just how precious life really is. It's easy to feel invincible at 21 years old, but cancer can impact anyone, at any age – and McKeon is determined to move forward with her fresh perspective.
"I think with any life-threatening situation, you're shown the fragility of life through a magnifying glass," she said. "It's really scary. But it can also be really beautiful. I'm still taking my time in learning what it feels like to hold it in my hands and have the power of this lens."
'Cancer Brought Me So Many Lessons' Says Survivor Fernanda Savino; It Can Change Your Perspective On Life
McKeon is one of many cancer survivors we've heard talk about a shift in perspective after their health struggles. Some people have told us it helped them feel more connected to their faith, others have talked about moving through life with a greater sense of purpose and others have expressed how cancer helped define their values.
In the case of Fernanda Savino, her experience with breast cancer forced her to slow down. She found a whole new appreciation for her body and loved ones post-cancer.
"I'm a lawyer, and I used to be such a workaholic," Fernanda told SurvivorNet. "I would work for long hours, and I would never make room for doctor appointments or anything like that.
"I started to take care of my health and be more respectful to my body, to me. I started to exercise more."
If you're a cancer warrior struggling to move forward after a diagnosis or treatment, know you're not alone. There will be many highs and lows as a cancer warrior, but know that many survivors say cancer shapes them in a positive way.
Learn more about SurvivorNet's rigorous medical review process.